Trends
Global Hunger Index Report 2022: The Rank of India drops
Report 2022: Ranking of India drops in the Global Hunger Index
India dropped from 101 to 107 out of 121 nations in the Global Hunger Index report for 2022, which was issued in mid-October. The Government of India has once more questioned the methodology and sample size of the study and charged Concern Worldwide and Welthungerhilfe with bias. India's reputation was being destroyed often, according to a statement from the Women and Child Development Ministry that was almost identical to a statement from the previous year.
Four indicators are used to calculate the GHI: stunting (low height for age), wasting, undernourishment in adult and child populations, and under-five mortality. For global hunger eradication goals like Sustainable Development Goal number 2, undernourishment was used as a leading indicator. Child stunting and wasting were utilized as indications for child nutrition that went beyond having access to enough calories. The most devastating impact of famine was seen in child mortality. The report's detractors said that no hard data was proving a link between hunger and these four factors.
Data from 136 countries were analyzed for the 2022 research. 121 nations provided enough data to generate GHI ratings and rank them. With a "serious" GHI score of 29.1, India was placed at 107. India ranked second behind Afghanistan in South Asia (109).
Undernourishment, according to the Food and Agriculture Organization (FAO), is defined as consuming fewer calories than what a person needs for a healthy and active life. The four criteria—undernourishment, infant mortality, stunting, and wasting—when taken as a whole show inadequate caloric intake and micronutrient inadequacies. The purpose of the hunger index, according to the report's authors, is to spread knowledge about the issue, understand it better, and identify solutions.
Biased, says government
The Union government asserts that child health, rather than the health of the whole community, is what causes stunting, wasting, and under-five mortality. Additionally, it claims that the prevalence of undernourishment (PoU) was determined using a survey with an extremely small sample size of only 3,000 people.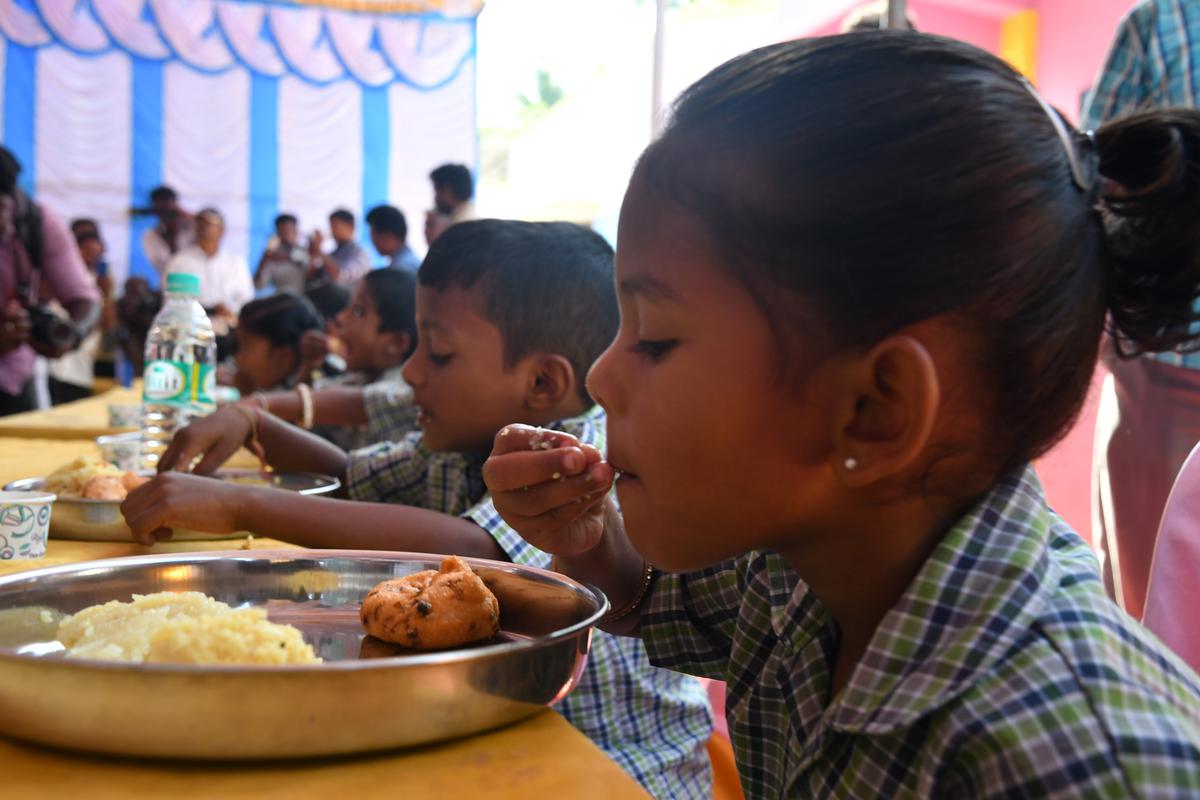 The Food Insecurity Experience Scale (FIES) Survey Module is the foundation upon which the FAO measures PoU. The little sample size utilized by the FIES is unethical and demonstrates prejudice, according to the Women and Child Development Ministry, considering the vastness of India. The other three indicators—drinking water, sanitation, genetics, environment, and use of food consumption, according to the report—are the results of an intricate interplay of variables other than hunger. According to the Ministry, it is not sensible nor scientific to estimate hunger using metrics related to children's health.
The Ministry concluded that the study was out of touch with reality and ignored government measures to guarantee food security throughout the epidemic. The Narendra Modi administration's several food security initiatives were listed in the statement.
No other nation has raised concerns about the survey's methodology (see interview). The authors of the paper acknowledge that there are many different aspects to hunger, and they specifically mention that insufficient calorie intake is one of those aspects.
What the government data reveal
According to government statistics from the National Family Health Surveys, including the most recent round (2020–21), while stunting has reduced, wasting has mostly remained the same. According to NFHS-5, just 6.1% of children in the 6- to 23-month age range in Uttar Pradesh, India's most populous State, obtain a sufficient diet. Stunting in the State has dropped from 46.3% (NFHS-4) to 39.7% in the most recent round; wasting rates have not changed, and severe wasting has increased.
Children aged 6 to 23 months make up around 32.1% of the underweight population, and 66.4% of the anemic population. The situation isn't much better across all of India. Nationally, "anemia among women and children continues to be a source for worry," according to a Press Information Bureau announcement from December 2021. Women between the ages of 15 and 49 make up about 50.4% of this population. On the whole, nonetheless, child nutrition indices have improved somewhat. While wasting has decreased from 21% to 19%, stunting has gone down from 38% to 36%.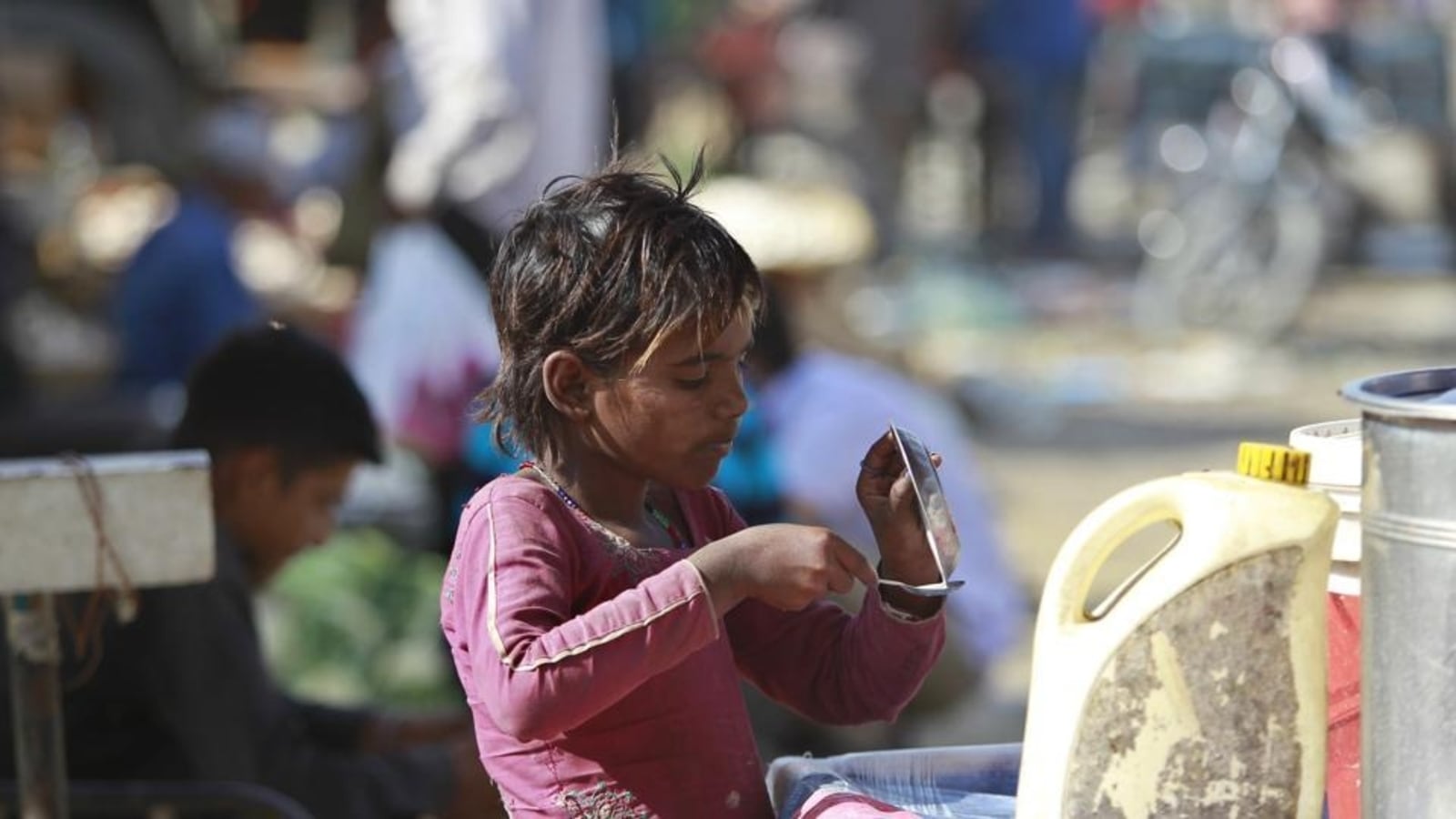 There is little doubt that the government's statistics showed links between nutrition and signs of stunting, wasting, and underweight children. There was a connection between maternal health, child health, and nutrition as well. Undoubtedly, there were other factors, but they did not have the same impact as appropriate nutrition in terms of rates of stunting, wasting low body weight, and death.
The GHI project's director, Laura Reiner, was contacted by Frontline. She claimed that statistics on child mortality and malnutrition were highly sensitive indicators of population-wide nutrition, as demonstrated by reputable research. She referred to the GHI approach as "internationally acknowledged criteria for gauging hunger. All of the GHI data we use comes from businesses with a solid international reputation for superior data collecting. Of course, we are limited to using the information provided by states or gathered by the UN. The same criteria are applied everywhere, too.
She said that stunting in kids was linked to poor motor and cognitive growth. "Since 2000, India has achieved enormous strides in the battle against hunger, but the regression or standstill that has taken place in child wasting cannot be dismissed and must be acknowledged," she added.
The global picture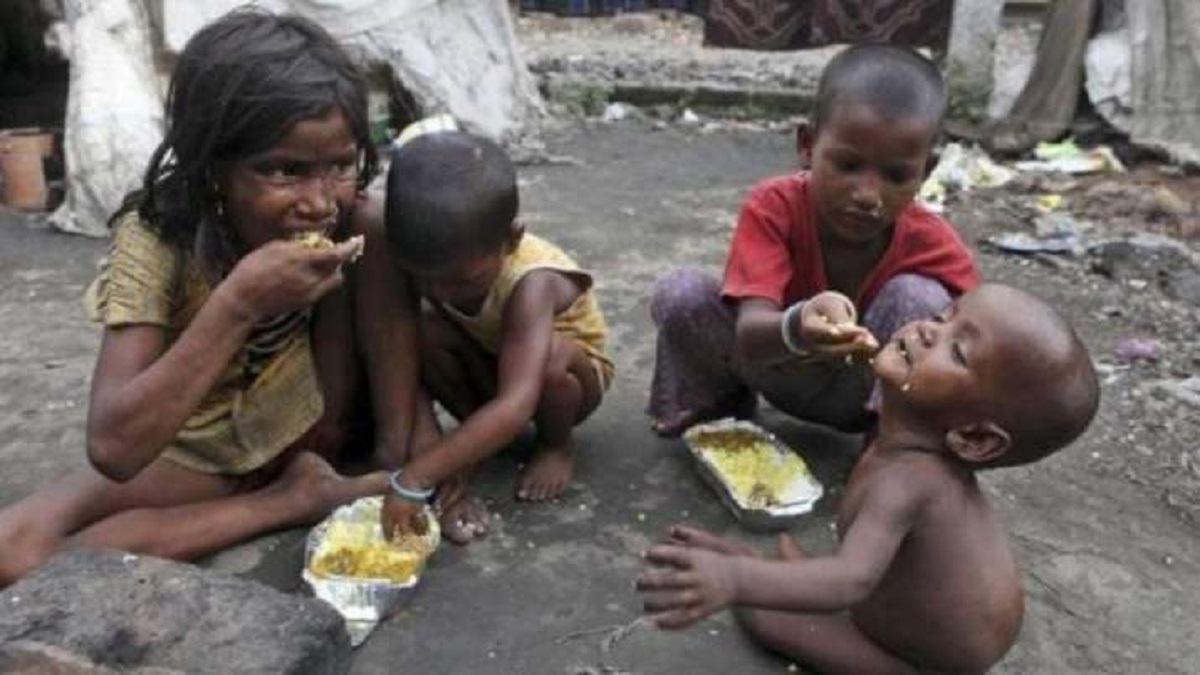 In many nations, the issue has become worse, according to research, and worldwide progress against hunger has stalled in recent years. The GHI ratings have decreased since 2014 in 22 additional nations, while hunger levels are "severe" or "alarming" in 44 additional countries. From 2000 until 2017, PoU was on the decline before suddenly rising. Stunting and mortality in children under five have declined, while levels of wasting are remaining unchanged.
International differences exist. As gasoline costs increased, supply chains were interrupted, and inflation became the norm due to the epidemic, low- and middle-income countries (LMICs) suffered greatly. In a poll of people living in 18 LMICs, two-thirds of those who responded said their household's food supply had decreased and more than half said the quality of their food had gotten worse.
The FAO's Food Price Index indicates that in February 2022, food prices worldwide surpassed those of the first FPI, which was established in 1990, for the first time. Because poorer households had to spend more money on food, it was discovered that high food costs disproportionately affected them. Africa and South Asia have "severe" hunger problems, according to the region.
According to the paper, moms' inadequate weight increase during pregnancy and babies' low birth weights are the causes of child wasting. Child stunting rates ranged from 35 to 38 percent in India, Pakistan, and Afghanistan.
In East Africa, prolonged drought brought on by climate change is the likely cause of food insecurity, whereas conflict is the likely cause of it south of the Sahara. Although hunger is not a severe issue in West Asia, North Africa, Latin America, or the Caribbean, the trends are alarming. While East and South Asia are improving, there are certain nations where one or more indicators suggest unsettling patterns. The lowest GHI score of any area belongs to Europe and Central Asia, yet in five Central Asian nations, hunger levels can range from worrying to dangerous.
Twenty nations with severe, serious, or worrisome GHI rankings for 2022 have seen a rise in hunger since 2014. Excellent scores for every indicator are uncommon in many countries. For instance, India has the greatest rate of wasting at 19.3%, while Haiti and the Democratic People's Republic of Korea have high rates of undernourishment. Timor Leste, which has a GHI score that is classified as "severe," has the highest levels of stunting worldwide. After Somalia, Nigeria has the second-highest incidence of child mortality. Five nations in Latin America and the Caribbean and thirteen in Europe and Central Asia 32 showed progress.
Wide intra-country inequalities in nutritional status exist in several nations with favorable GHI ratings. Following the evaluation of county and district scores across nations, this was discovered. For instance, there were significant regional differences in the prevalence of stunting in Ethiopia, with greater rates in the north of the nation. Between 2000 and 2016, stunting decreased in the Indian states of Chhattisgarh, Gujarat, Odisha, and Tamil Nadu.
The government's data collection in India is not complete. The National Consumption Expenditure Survey results for 2017–18 have not been made public. A decent indicator of what India spent its money on, including food, would have been the NSSO survey. The GHI and comparable studies are opportunities for reflection, especially when the results line up with India's own health and nutrition information from national health surveys.
In the Global Hunger Index 2022, India is ranked 107th overall out of 121 nations (down from the 2021 index, which had India at 101st). Concern Worldwide and Welthungerhilfe jointly produce the index each October. Undernourishment, child wasting, child stunting, and child mortality are the four components of the Hunger Index, which evaluates how well each country is doing. Learn more about India's ranks for the IAS Exam and the main results of the Global Hunger Index (GHI) for 2022, 2021, 2020, and 2019. The 17th iteration of the Hunger Index will be released in 2022.
edited and proofread by nikita sharma