Trends
Within a decade, India will become the world's 3rd largest economy and stock market
Within a decade, India will become the world's third-largest economy and third-largest stock market 
On the strength of global trends and significant investments the nation has made in technology and energy, India is on track to become the third-largest economy in the world by 2027, surpassing Japan and Germany, and have the third-largest stock market by 2030, according to a report by international investment bank Morgan Stanley.
With average annual gross domestic product growth of 5.5% for the previous ten years, it was said that India's economy is already the fastest-growing in the world.
Three megatrends—global offshore, digitization, and the energy transition—are already paving the way for previously unheard-of economic development in the nation of more than 1 billion people.
"We believe India is destined to surpass Japan and Germany to become the third-largest economy in the world by 2027 and will have the third-largest stock market by the end of this decade," said Ridham Desai, chief equities strategist (India) at Morgan Stanley. As a result, India is becoming more influential in the global system, and in our opinion, these unique shifts portend a once-in-a-generation transformation and a business opportunity.
According to the estimate, India's GDP might more than double its current level of $3.5 trillion to reach $7.5 trillion by 2031. Over that time, its percentage of global exports may also quadruple, and the BSE may have yearly growth of 11%, with a market capitalization of $10 trillion in the next ten years.
The potential presented by India must be on the radar of international investors, according to Chetan Ahya, chief economist (Asia) at Morgan Stanley. From 2023 forward, India will be one of just three economies in the world able to provide annual economic growth of more than $400 billion, and this amount will increase to more than $500 billion after 2028.
According to the research, from the early days of the Internet, businesses all over the world have outsourced to India services like software development, customer care, and business process outsourcing. However, today's tighter global labor markets and the rise of remote work patterns are giving the notion that India serves as the world's back office fresh life.
Desai asserted that CEOs are more at ease with work from both home and India in the post-Covid era. He went on to say that as worldwide expenditure on outsourcing rises from $180 billion annually to around $500 billion by 2030, the number of workers hired in India for employment outside the nation is anticipated to at least quadruple, reaching more than 11 million.
The government is assisting multinationals by investing in infrastructure and providing land for the construction of factories, according to Upasana Chachra, chief economist (India) at Morgan Stanley. "Multinationals are now optimistic about the chances of investing in India," she added. According to Morgan Stanley data, global corporations have never been more optimistic about India's investment prospects. By 2031, India's manufacturing sector could contribute 21% of its GDP, more than doubling its current export market share of 15.6%.
It claimed that Indian consumers might also have more disposable income. The income distribution in India may change over the following ten years, and as a result, the country's total consumption may more than double, from $2 trillion in 2022 to $4.9 trillion by the end of the ten years. The non-grocery retail sector, which includes, among other things, the apparel and accessory, leisure and recreation, and household goods and services categories, is expected to see the largest increases. The report's major conclusions include the following: 
Over the next ten years, India's population of Internet users will rise from 650 million to 960 million, while the number of online shoppers will increase from 250 million to 700 million.

From its current $2,278 per person to $5,242 in 2031, India's per capita income will almost double.

By 2031, India's share of the global export market is predicted to increase to 4.5%, representing a potential increase in exports of $1.2 trillion.

By 2031, manufacturing is anticipated to account for 21% of India's GDP.

From $178 billion in 2021 to $527 billion in 2021, India's exports of services would almost triple.

By 2031, the penetration of e-commerce is expected to increase from 6.5 to 12.3 percent.

From 5.1 million in 2021 to 12.2 million in 2031, India's employment in the technology services industry is expected to more than quadruple.

According to the research, these projections, however, would be dependent on favorable local and international conditions.
It is no secret that India has risen to the top of the global economic rankings in recent years and has maintained its expansion even as the globe faced challenges from the Covid-19 outbreak and the ensuing Russia-Ukraine war. The next ten years will see India provide one-fifth of the growth in the global economy.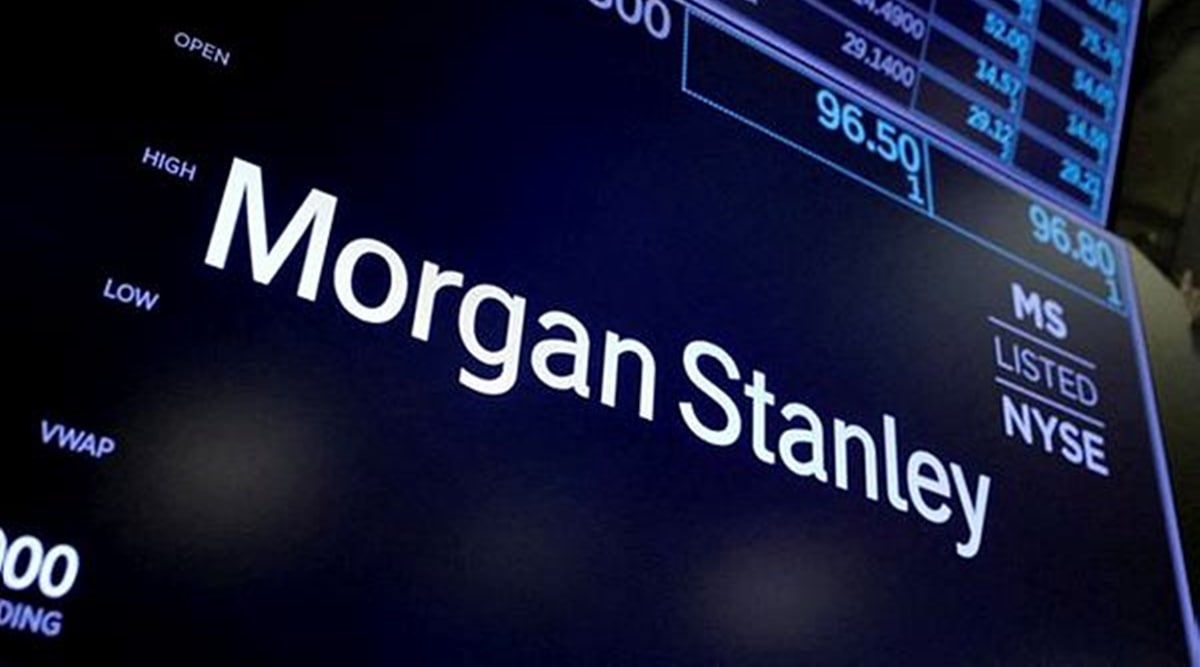 According to an estimate by major investment firm Morgan Stanley, India's GDP is expected to double from its present $3.4 trillion to $8.5 trillion over the next ten years, an increase of more than $400 billion annually, a rate only topped by the US and China. As long as the necessary factors are met, India is also expected to have the third-largest economy and stock market in the world by 2027 and 2030, respectively. The Morgan Stanley analysis also predicted that by 2032, India's market capitalization, which is currently $3.4 trillion, will have increased by nearly three times to $11 trillion, ranking third in the world.
Edited by Prakriti Arora