Economy
A global food crisis brews as war and corona suffocates commodity supply lines
The confrontation between Russia and Ukraine, renowned as Europe's breadbasket, jeopardizes food supplies for some of the world's most hungry.
But the conflict is just the latest shock to the global food system, which has already been hit hard by things like the Covid-19 pandemic and the growing effects of climate change, which have caused supply chains to break down and make it hard to get food to people.
Now, this perfect storm of factors has cut commodity exports worldwide. Some of the biggest producers of essential staples like cooking oil and grains have stopped sending them abroad to ensure they have enough at home. This has caused steep price increases since the 2008 global financial crisis.
The World Bank's Commodity Markets Outlook report, which came out last week, says that wheat prices, which is the second most-produced staple crop after corn, are expected to rise by more than 40 percent and hit an all-time high this year.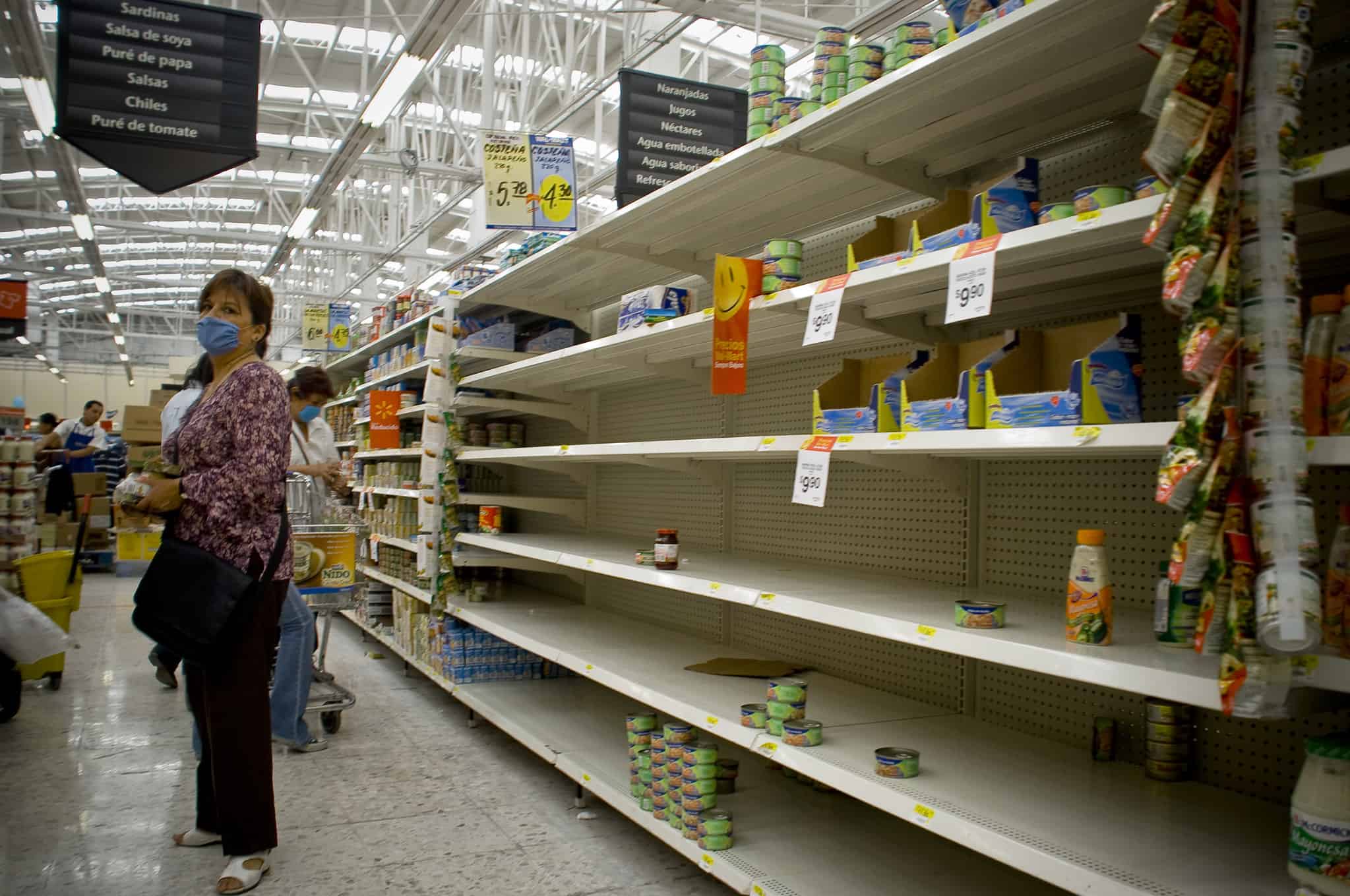 It is said that this would put a lot of stress on some of the poorest and most food-deficient countries and on developing economies that depend on wheat imports from Russia and Ukraine.
"Before the Ukraine war started in February, the ongoing pandemic was already putting pressure on global agricultural production and supply chains," said Chen Zhigang, a professor at Zhejiang University and dean of the China Academy for Rural Development.
"Since the first quarter of 2020, food prices have been going up, and the number of hungry people worldwide is going through the roof," said Chen.
In March, the Food Price Index put out by the Food and Agriculture Organization of the United Nations (FAO) jumped to its highest level since 1990. It was 33.6 percent higher than last year's same month because the war caused shocks in the markets for grains and vegetable oils.
The fight between Russia and Ukraine is having a significant effect on food supplies worldwide.
The FAO says that the two countries ship about 30 percent of the world's wheat, about 32 percent of the world's barley, and almost 70 percent of the world's sunflower oil.
'Hunger Hotspots'

Several of the Middle East and North African countries that buy the most grains from Russia and Ukraine are among the least developed or have low incomes and food shortages. Some of these countries are also involved in brutal wars.
This includes Libya, Yemen, Lebanon, Pakistan, and Tunisia, wrote Mario Lubetkin, assistant director-general of FAO, in an opinion piece for the Inter Press Service in Rome on April 27.
On the other end of the scale, countries like Somalia and Eritrea that are very poor depend on Russia and Ukraine for more than 90 percent of their wheat.
The joint FAO-World Food Programme (WFP) Outlook for February to May 2022 lists Yemen, Somalia, and Lebanon as countries with severe food insecurity.
The WFP defines these so-called "hunger hotspots" as places where lack of food threatens lives or ways of making a living, no matter what caused it or how long it has been.
According to the FAO, Egypt, Turkey, Bangladesh, and Iran are the countries that buy the most wheat. More than 60 percent of the grain they buy comes from Russia and Ukraine.
Ayhan Kose, director of the World Bank's Prospects Group, which makes the Commodity Markets Outlook, said that the war in Ukraine is causing one of the most significant supply shocks in decades.
"The resultant rise in food and energy prices is hurting people and the economy in a big way, and it will probably slow down efforts to reduce poverty," he said.
Outlook Grim
It doesn't look like exports from Ukraine will start up again soon.
Since the invasion, many of Ukraine's grain storage facilities and ports have been damaged or destroyed, and Russia has stopped all commercial shipping in the Sea of Azov, the main route for exports from Ukraine.
The Agrarian and Food Minister of Ukraine, Mykola Solsky, says that the country exported about 5 million tonnes of grain per month before the war. But because most of its seaports were closed, it only sent out 200,000 tonnes in March. It also has about 20 million tonnes of old-crop grain that it couldn't ship this spring; he told Economichna Pravda in mid-April.
APK-Inform, an agribusiness consulting agency for the Commonwealth of Independent States, says that the war has also stopped farmers from planting in the spring in many vital producing areas because they can't get the seeds, fertilizers, and machinery already paid for.
The firm predicted that only 4.7 million hectares would be planted with spring grains in Ukraine in 2022, 39% less than last year. Also, only 5.5 million hectares of the 7.6 million hectares planted with winter wheat, rye, and barley will be ready to harvest.
APK-Inform says grain production could be the lowest in 15 years, and oilseed crops could be the weakest in 10 years.
Russia has a tight grip on exports, so Ukraine has stopped sending wheat, oats, and other staple foods overseas to ensure enough food in the country.
Overall, experts think that the lack of supplies from Russia and Ukraine will be hard to make up for now.
Even though people will buy more from places like the EU and India, which aren't Russia or Ukraine, FAO doesn't think that other countries will be able to replace Russia and Ukraine in a big way.
Wang Wei, the chief agricultural analyst at Northeast Securities, said that in the future, the world's importers of goods would depend more on South America and the U.S.
But that might not be a quick fix if crops in North America are struggling.
Last week, the U.S. Department of Agriculture said that only 27% of the country's winter wheat was in good to excellent condition. This is the lowest number for this time of year since 1989, as drought continues in the Plains wheat belt.
Changes in climate

Wang said, "The world is facing worse weather conditions than during the last food crisis." He noted that more extreme weather events, like La Nina, have hurt crop yields.
More heatwaves, droughts, and floods have made it hard for millions to get enough food and water, especially in Africa, Asia, and the Middle East.
In February, the Intergovernmental Panel on Climate Change of the United Nations said that climate change would be felt in Central and South America, small islands, and the Arctic.
Since 1961, climate change has made agriculture less productive worldwide by about 21% and by as much as 34% in warmer places like Africa, Latin America, and the Caribbean. According to a study that came out in April of last year in the online journal Nature Climate Change.
Since there doesn't seem to be an end in sight to the fighting between Russia and Ukraine, governments all over the world are taking steps to protect their countries from the worst-case scenario, in which there aren't enough of the things people need every day and store shelves and kitchen pantries are empty.
In March, Egypt stopped exporting wheat, flour, oil, rice, and pasta for three months and gave farmers incentives to grow wheat. This was done because rising food prices sent inflation to its highest level since 2019.
Also, supermarkets across the U.K. are limiting how much cooking oil customers can buy, and Indonesia shocked global markets last week by banning palm oil export. This cut off supplies from Indonesia, making 60% of the world's palm oil.
Palm oil is used more than any other vegetable oil in the world. You can find it in shampoo, chocolate, instant noodles, bread, cookies, soap, etc.
Export bans are "ineffective,"
"Second-ranked Malaysia, which has a 25 percent share of the global market, probably won't be able to fill Indonesia's gap," said Trinh Nguyen, a nonresident scholar in the Asia Program at the Carnegie Endowment for International Peace, in an article posted on the group's website last week.
But even though export restrictions are meant to ensure enough food at home, they end up doing more distress than good, especially for the most vulnerable people in "hunger hotspots."
In an article posted on the official blog site of the World Bank Group on April 8, David Malpass, the group's president, said, "The war in Ukraine has caused an alarming rise around the world in government controls on the export of food."
He said that the number of countries putting restrictions on food exports went up by 25% in just a few weeks, bringing the total number to 35.
Malpass said, "History shows that these restrictions are counterproductive in the worst ways." "Ten years ago, they made the world food crisis worse and drove wheat prices up by 30 percent."
A professor of agricultural economics and rural development at Beijing's Renmin University, Cheng Guoqiang, said that fixing the problems caused by this food crisis could take up to five years and require more work than the last one, which happened ten years ago.
Effects That Spread

The war has a wide range of effects beyond stopping exports and putting off planting. The production and trade of crude oil are expected to raise energy prices by more than 50 percent in 2022, and the cost of natural gas, which is an integral part of fertilizer, will more than double.
According to the British commodity consultancy CRU, nitrogen fertilizer prices have gone up by 40% to 50% worldwide, while the prices of phosphorus and potash fertilizers have gone up by 30%.
Russia is also the world's number one exporter of nitrogen fertilizer and the number two exporter of phosphorus and potassium plant nutrients. The International Fertilizer Association says that at least 20% of the imports of many developing countries, like Mongolia, Honduras, Cameroon, Ghana, Senegal, Mexico, and Guatemala, come from Russia.
Cheng of Renmin University said, "If fertilizer prices go up, farmers will have to cut back on nutrients for their crops, leading to even less production of staple foods around the world."
Wu Xiaoming, a researcher at the SDIC Anxin Futures Research Institute, said that the lack of fertilizer would likely affect crop yields in the second half of the year, showing up first in July and August.
China Gets What It Needs

So, it begs the question: How will the coming global food crisis affect China, which has the most people globally and is now dealing with the worst Covid-19 outbreak since the pandemic began?
Experts say that the short answer is that the country has enough grain reserves and policy tools to make sure no one goes hungry.
Zhang Hongyu, president of the China Agricultural Risk Management Research Association, says that there are three basic requirements for food security: at least 95 percent self-sufficiency in grain, an annual supply of 400 kilograms of grains per person, and grain reserves equal to 18 percent of what is expected to be eaten in the current year.
Zhang, also vice president of the China Rural Research Institute of Tsinghua University, said, "China has met all three."
Even though China has to import some grains and oilseeds to meet demand, especially for animal feed, it is good at finding other ways to get what it needs.
For example, China was the biggest buyer of Ukrainian barley in 2020-21, but it had already bought its old-crop supplies before the war broke out. Now, Beijing is turning to Argentina, France, and Australia to make up for the expected shortage later in the year.
The same is true for corn.
According to the General Administration of Customs, China's corn imports in 2021 almost tripled from the previous year, setting a new record. Buyers turned to cheaper options overseas because of rising prices, a shortage of corn in China, and a rise in animal feed demand over the past two years.
This was caused by an increase in pig production, as farmers rebuilt their herds with help from the government to the level they were at before African swine fever killed off most live hog herds in 2018.
Even though a war was going on, corn imports from Ukraine rose by 63.9 percent year-over-year in March. When those supplies ran out, China bought a lot of corn from the U.S. and turned to Myanmar for shipments in April.
China is also very reliant on edible oils and soybeans from other countries to make cooking oil and animal feed. Customs data show that China will import about 84 percent of the soybeans it needs in 2021, mainly from the U.S. and Brazil.
Increasing Production at Home

On the Chicago Board of Trade, the price of soybeans has risen to above $17, which is close to its inflated level in almost ten years. This is because people are worried that a lack of sunflower oil from Ukraine could increase demand for other vegetable oils and cause shipping problems in the Black Sea.
China has made increasing the number of soybeans and oilseeds it grows a top priority for agricultural planning for 2022. China is encouraging "companion planting" of corn and soybeans to reach its grain production goals and make sure there is enough food for everyone. This means planting the two crops next to each other.
But because there isn't much land that can be used to grow crops, corn and soybeans are competing for planting space. As corn prices went up, many farmers switched from planting soybeans to planting corn. This led to a 14.6 percent drop in the area planted with soybeans and a 16.4 percent drop in the number of soybeans made last year.
The strategy could increase total output by 20% to 30%, but planting and caring for the two crops are done at different times, which may require twice as much work, said an analyst at Northeast Securities named Wang.
edited and proofread by nikita sharma