Trends
Facebook parent Meta sacks over 11,000 employees
Over 11,000 people have been let go by Meta Platforms Inc, the company that owns Facebook, and it plans to prolong the ban on new hires. This amounts to 13% of the total staff of the firm. "I want to accept responsibility for these choices and how we arrived at this point. I'm sorry to those who have been touched, I realize this is difficult for everyone "Mark Zuckerberg, the CEO of Meta, stated.
This is Meta's first significant round of layoffs, and it's widely regarded as the most severe one since Facebook launched in 2004. It reflects a steep slowdown in the digital advertising business brought on by the recession. At this time, it is unknown how these layoffs would effect Meta's operations in India and how many employees there will be affected. According to persons with knowledge of the situation, Meta employs 300–400 workers in India.
However, the managing director of Meta's India division, Ajit Mohan, recently left the company after working there for over four years to join competitor Snap. The organization is now under the temporary management of Manish Chopra, Director and Head of Partnerships for Facebook India (Meta). For the fiscal year 2021–2022, the social networking behemoth saw a huge increase in its overall revenue in India and a doubling of earnings. Net profit increased by 132 percent from Rs 128.2 crore to Rs 297 crore during the fiscal year.
Total revenue increased by 56.5 percent to Rs 2,324 crore for the fiscal year, up from Rs 1,485.1 crore the year prior. During the time, overall advertising income increased by 74% year over year to Rs 16,189 crore. Zuckerberg stated in a memo to staff that the company is taking further efforts to become leaner by reducing discretionary expenditure and extending its hiring freeze until the end of Q1. With a few exceptions, Meta tracks outcomes according to the calendar year internationally, therefore the employment moratorium is probably in effect until March 2023.
According to Zuckerberg's announcement, business teams are also being reorganized while labor cutbacks will effect the whole company. Divisions like recruiting will be disproportionately impacted. Employees who are being let go no longer have access. He said that the epidemic had resulted in a considerable rise in investments, which led to the need to lay off workers. "…the e-commerce boom resulted in disproportionate revenue increase. Many individuals believed that this acceleration would last forever and carry on long after the epidemic was over. I did too," he claimed, but it turned out that he was lying.
"Online sales have not only resumed their previous patterns, but our revenue has been substantially lower than I had anticipated due to the financial slump, increasing competition, and ad signal loss. I made a mistake, and I accept responsibility for it," he admitted. The firm must now become more capital-efficient, according to the CEO, who also stated that additional resources had been allocated to a "smaller number of high priority development sectors." These include things like the metaverse, advertisements and business platforms, and the AI discovery engine.
According to Meta, it has reduced expenses by cutting budgets, benefits, real estate footprint, and workforce composition. Zuckerberg stated, "But these steps by themselves won't put our spending in line with our revenue growth, so I've also taken the difficult choice to let employees go. He also described the benefits that the impacted employees will get as part of their severance. According to him, there will be comparable support outside of the US and distinct procedures that take into consideration regional employment legislation.
Employees who are laid off will get their base salary for 16 weeks, plus an extra two weeks for each year of employment, along with payment for any unused PTO days and six months of health insurance. According to the statement, career support will be offered to staff on visas for a period of three months through an outside vendor. On an H-1B visa, many Indians work in the US. Workers with H-1B visas are only granted a 60-day grace period before they must find new employment in order to remain in the country.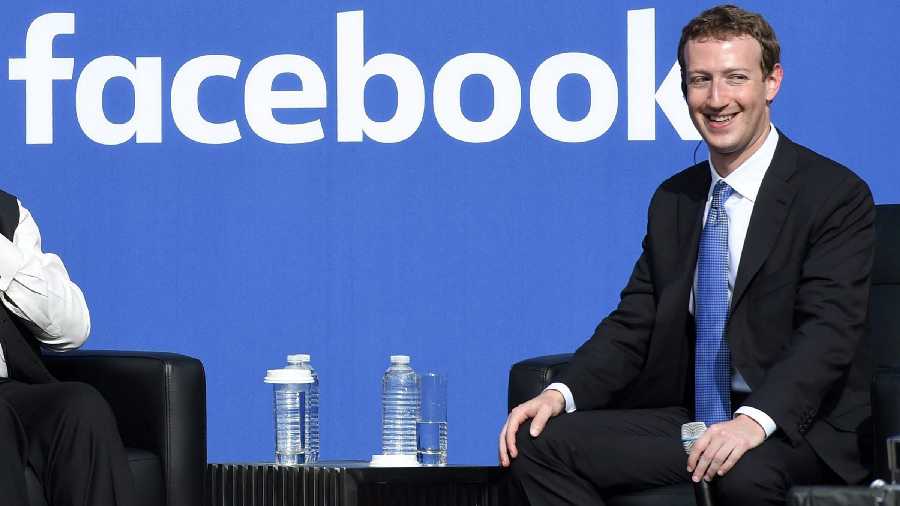 "I am aware that this is particularly challenging if you are visiting on a visa. Everyone will have time to arrange and resolve their immigration situation because of the notice period before termination and some visa grace periods. The statement continues, "We have devoted immigration consultants to assist guide you depending on what you and your family require. Regarding the potential employment of Meta, Zuckerberg stated that he will monitor company profitability, operational effectiveness, and other macroeconomic variables to "judge if and how much we should resume employing at that moment."
According to Zuckerberg, other cost-cutting initiatives will be implemented in the upcoming months. The company is also reducing expenses by reducing its real estate footprint and switching to a desk-sharing arrangement for employees who spend the majority of their time outside of the office. The firm will purchase 90,000 square feet of office space in BKC, Mumbai, and 130,000 square feet in Gurugram in 2021 in India.
"I'm presently reviewing our infrastructure spending in great detail. We are working to increase our capacity efficiency as we construct our AI infrastructure. Our infrastructure will still be a significant advantage for Meta, and I think we can do it for less money "said Zuckerberg. He explained that these adjustments are being made in order to ensure that the firm is running effectively across both the Family of Apps and Reality Labs sectors because the company's revenue expectation is lower than they anticipated at the beginning of this year.
With these layoffs, Meta will join a host of other software companies that have already made similar announcements in reaction to the macroeconomic slowdown and rising inflation. This includes, among others, Stripe, Amazon, Lyft, Coinbase, Apple, and Snap. Under the leadership of its new owner Elon Musk, Twitter let go nearly half of its 7,500-person workforce last week. Additionally, Snap reduced its personnel by around 20%, shelved a number of initiatives like Snap Originals, Minis, Games, and Pixy, and shut down standalone applications Zenly and Voisey in August 2022.
India is seeing the effects of the Big Tech firms' hiring slowdown.
According to statistics from Xpheno, there are now less than 4,000 available positions in India at the FAAMNG cohort of businesses, which includes Facebook (Meta), Amazon, Apple, Microsoft, Netflix, and Google (Alphabet). Since July, when they had about 9,000 job opportunities, this number has decreased by 55%. According to Xpheno, these businesses generally had roughly 40,000 vacancies in India prior to the July quarter.
Last week, Big Tech stocks plummeted as businesses expressed uncertainty about the future. As clients trim expenditure, there is increasingly a focus on staff productivity and worries about layoffs. Companies are experiencing a slowdown in recruiting and have discussed decreasing workforce addition.
According to Xpheno statistics, the number of job opportunities at Google, Apple, and Microsoft in India is now in the low three digits. According to Xpheno, the number of active job postings is almost 90% fewer than the number of active hires typically made by this group of organizations. Directly advertised positions that have been receiving applications for the previous four weeks are considered to be active opportunities.
"Across FAAMNG, active hiring activity ranges from almost none to low-moderate levels. "The active volumes have little to gain from marquees like Meta and Netflix, which are on the lowest throttle of recruiting," said Xpheno cofounder Kamal Karanth, adding that Amazon is mostly driving the hiring activity over the holiday season. Across a broad range of skill types and jobs, hiring has considerably decreased.
In the areas of leadership positions, product marketing, digital media, video production, programme and product management, vendor management, tech and customer support, consumer electronics, risk management, operations, distributed systems, mobile devices, agile project management, enterprise architecture, and strategic partnerships, there hasn't been much activity in onboarding new employees or hiring new people. Despite the fact that Q3 is often a busy recruiting season, the hiring figures are consistent with comments made by firm officials when they announced their results.
Dave Wehner, chief financial officer of Meta, stated that the company is undertaking "major adjustments across the board" to run more successfully and that recruiting would "dramatically slow down." CEO Mark Zuckerberg predicts that Meta will remain the same size or possibly shrink somewhat by the end of 2023.
It was a "poorly kept secret in Silicon Valley that firms ranging from Google to Meta to Twitter to Uber could earn equivalent amounts of income with substantially fewer personnel," according to a letter issued by Meta shareholder Altimeter Capital.
According to Amazon CFO Brian Olsavsky, the company would consider postponing hiring in some divisions as sales growth slows down across the board and higher headwinds from foreign exchange are anticipated to persist into Q4. In order to make cuts, he added, "We're also taking measures, like halting employment in some companies and winding down goods and services where we feel our resources are better spent elsewhere." Alphabet stated that it will only continue to fill important positions and that the number of new hires in Q4 will be much less than in Q3.
"we are always striving to ensure that everyone we've hired is working on the most crucial projects for the organization. In order to ensure that we have the proper plans in place, the appropriate resources, and to correct our course, we are examining projects of all sizes in very fine detail. We'll keep doing it through 2023, according to Sundar Pichai, CEO of Alphabet.
Microsoft recently fired 1,000 employees globally, its second such action in three months, after previously firing almost 200,000 employees, or just less than 1% of the total. Additionally, during the results conference, it was said that the corporation intends to utilise the additional employees and that sequential staff growth will be "limited."
The impact on Indian technology sector
Hiring computer talent has been a minefield for recruiters due to a mismatch between demand and supply, with the market dubbed "overheated." The dip in Big Tech hirings is mirrored in Indian tech, but not to the same level, with startups experiencing a fundraising winter and IT behemoths opting to restrict hiring and focus on utilizing people recruited in the previous year. According to Monster.com CEO Sekhar Garisa, the talent that works in service firms and product companies seldom overlap, which is why Big Tech's recruiting downturn is unlikely to immediately help Indian IT services companies.
"There are always those who want to go from service to product firms." "That will be considerably more difficult now," he remarked. Garisa stated that corporations would be operating multiple projects that are future investments — items that are anticipated to be released in two or three years — and that such lengthy gestation projects have now been scaled down, resulting in a decrease of openings. He did, however, emphasize that there are enough employment for product engineers.
"It's still difficult to get competent engineering skills for product firms," he remarked. With recruiting slowing in Big Tech, IT services, and startups, CIEL HR CEO Aditya Narayan Mishra says it's leading to a better conversion ratio from offer to acceptance, and workers are eager to seek non-IT organizations searching for tech skills. According to Sanjay Shetty, Randstad's director of professional search & selection and strategic accounts, there has yet to be a slowdown in FAANG firms recruiting in India, and given the macroeconomic conditions and geographical concerns, India is considered as a safer alternative.
Many of these large organizations (FAAMNG firms) employ hundreds of thousands of people. And it is apparent that a large part of the global labor is already in India for the majority of these organizations. Almost certainly, if not 50 percent, two-thirds of personnel in several huge corporations come from India. "In the near run, non-tech firms [may benefit]." In the long run, it is beneficial to the Indian economy and the IT sector as a whole since markets were heating up and salaries were rising, eroding the previously existing cost arbitrage," said CIEL's Mishra. "That will be halted to some extent, so the long-term effect is positive."
Garisa of Monster stated that because of the pandemic's heightened risk appetite, many people had migrated away from product firms and into startups. He believes that the workforce that may have wished to work for Big Tech businesses would now go toward B2B SaaS companies rather than B2C startups since they are deemed more reliable. "B2B SaaS firms will undoubtedly benefit since they are regarded as safer and more solid investments." Salary levels falling from previously unsustainable levels is a plus for the entire sector," he added.
edited and proofread by nikita sharma