Trends
A panel in India suggests passing the digital competition act to control Big Tech
A panel in India suggests passing the digital competition act to control Big Tech Last year the Parliamentary Standing Committee on Finance (PSCF) released its report, "Anti-competitive actions by BigTech," which suggested a number of steps to rein in "BigTech."
"Unlike traditional markets, the economic motivations that are endemic in digital markets soon result in a few huge entities controlling vast areas of the digital ecosystem," the committee claimed.
This study which was created in such a short amount of time following conversations with stakeholders, followed the PSCF's earlier recommendation on the Competition Amendment Bill, 2022 (52nd Report), which is also now before Parliament. Regarding mergers and acquisitions, deep discounting, data usage, bundling and tying, search and ranking, exclusive tie-ups, etc., it outlines a number of issues in the digital economy.
The committee suggested, among other things, the implementation of a "Digital Competition Act" and the establishment of a Digital Market Unit (DMU) under the Competition Commission of India (CCI), staffed by certified experts, in order to foster a fair, open, and contestable digital environment. Regarding the designation of leading IT firms as "Systemically Important Digital Intermediaries," an important recommendation was made (SIDIs).
These gatekeepers for the digital market will be chosen based on sales, capitalization, end users, and the number of firms. They will be subject to a range of sanctions and must inform the CCI of any possible concentrations in any planned mergers. Additionally, it provided fair and non-discriminatory terms to ensure organic search results, offered transparency on advertising revenues, and warned against the potential misuse of end-users' personal data, self-preferencing, search biases, or a pre-installation requirement of its own apps (maintaining platform neutrality).
Historically, ex-ante (precautionary) and ex-post (remedial) components of intervention have been included in competition legislation. Ex-post rules are used to evaluate anti-competitive agreements and activities that may be deemed an abuse of a dominating market position, whereas ex-ante criteria are used to evaluate mergers and acquisitions of a specific size and significance. The assessment of both existing and projected pro-competitive efficiencies and anti-competitive consequences is implicit in both techniques.
In fact, India's current competition law, the Competition Act, 2002, was put in place of the previous MRTP Act 1969 to help the country's competition law transition from a form-based regime where an enterprise's size was questioned to an effects-based regime where actionable conduct had to be demonstrated to have a significant negative impact on competition and passed various legal tests.
The Digital Markets Act (DMA) of the EU, for example, moves on with the imposition of such limits without requiring regulators to provide evidence of any real, perceived, or future harm to consumers or competition. The DMA was presented in November 2022, but observers are still concerned about the unexpected repercussions of choosing a speculative method over an evidence-based strategy while it awaits wider deployment.
Competition authorities have typically focused on price-parity requirements, for instance, which call for a trading partner to offer terms that are not less favourable than those provided to other trading partners. However, for such rules to be considered problematic, there must be evidence of anti-competitive repercussions. This evidence may be provided by a number of factors, including the level of competition in the relevant markets and losses in consumer welfare. Banning such measures in the absence of any evidence of competitive harm might be detrimental to businesses as well as consumers.
India has given the topic of developing digital platforms a lot of attention and has positioned it as one of the G20's primary concerns. Determining whether the introduction of new laws with such stringent requirements will genuinely help achieve the aims is necessary. There are now a number of additional pieces of legislation, such as the Telecom Bill, Digital Personal Data Protection Bill, and Digital India Bill, that will be approved within the next 14 to 16 months in addition to the planned modifications to competition law. All of them are expected to work together to provide a complete legal and regulatory framework.
It would be interesting to note that the 52nd Report, which presents the PSCF's recommendations on the Competition (Amendment) Bill, 2022 (Bill), adopts a morally sound and practical approach to modernizing India's extant competition laws, assisting the CCI in effectively intervening in new age markets by supplementing existing provisions with a variety of new tools aimed at agile enforcement, and maintaining a steadfast focus on evidence-based analysis.
In fact, the PSCF went beyond the original recommendations of the Competition Law Review Committee and demanded the explicit inclusion of an effects-based analysis in the Competition Act when commenting on the significance of evaluating the effects of a firm's conduct during investigations of alleged abuses of dominant market positions.
Therefore, it may be useful to reconsider the necessity for more legislation to address concerns about digital markets given the lack of any obvious "delta" between laws, remedies, and market dynamics. Aditya Trivedi, a research associate at COMPAD, provided suggestions, and the author served as the chairman of the Indian Competition Commission.
In 2023, India's conflict with Big Tech will become more serious.
In 2023, as New Delhi prepares its own regulatory remedies for the second-largest internet market in the world an odd amalgam of Europe's stringent antitrust laws and Chinese-style governmental surveillance the conflict between India and American tech companies will worsen. The expected passage of three important pieces of legislation in 2023 will strengthen positions on both sides.
A parliamentary panel in India suggested in late December that the government enact a digital competition legislation to control suspected anti competitive actions by major internet corporations. The panel suggested prohibiting tactics like forced steep discounts and exclusive tie-ups, as well as restricting platforms from preferentially pushing their own in-house brands or keeping out third-party payment methods. According to a law company that specializes in competition law, Sarvada Legal, such measures will bring India into compliance with the European Union.
A new telecom bill that would strengthen the government's control over internet companies and increase their capability for monitoring is also being planned in New Delhi. One of the numerous outdated legislation that would be replaced by the bill goes back to British India in 1885. It also mimics the previous colonial concern with control, though. The document suggests licences for every service imaginable, including Gmail and WhatsApp, and it limits privacy rights by imposing onerous know-your-customer obligations.
And even while Big Tech overwhelmingly favours the most recent version of India's forthcoming data security bill primarily because it contains less onerous data localization requirements the retired judge who served as the committee's chair has dubbed it Orwellian.
Given what's at stake, including Silicon Valley's dominant position in India's rapidly expanding digital economy and the politically risky possibility of being drafted as a foot soldier in a more robust Indian surveillance state, India will likely experience more overt resistance from American Big Tech this year. For Internet behemoths like Meta and Alphabet, it would be especially concerning if India's distinctive strategy served as a model for other sizable rising internet economies.
It makes sense, therefore, that Google said in late December that it would challenge the antitrust agency's decision to punish it $162 million for allegedly abusing its dominating position in the Android market. Salman Waris, a lawyer at the tech-focused legal firm TechLegis in New Delhi, predicts that there will be more resistance of that nature, both in the courts and via lobbying to change the wording of new legislation. Penalties and penalties levied against Big Tech will probably be vigorously contested.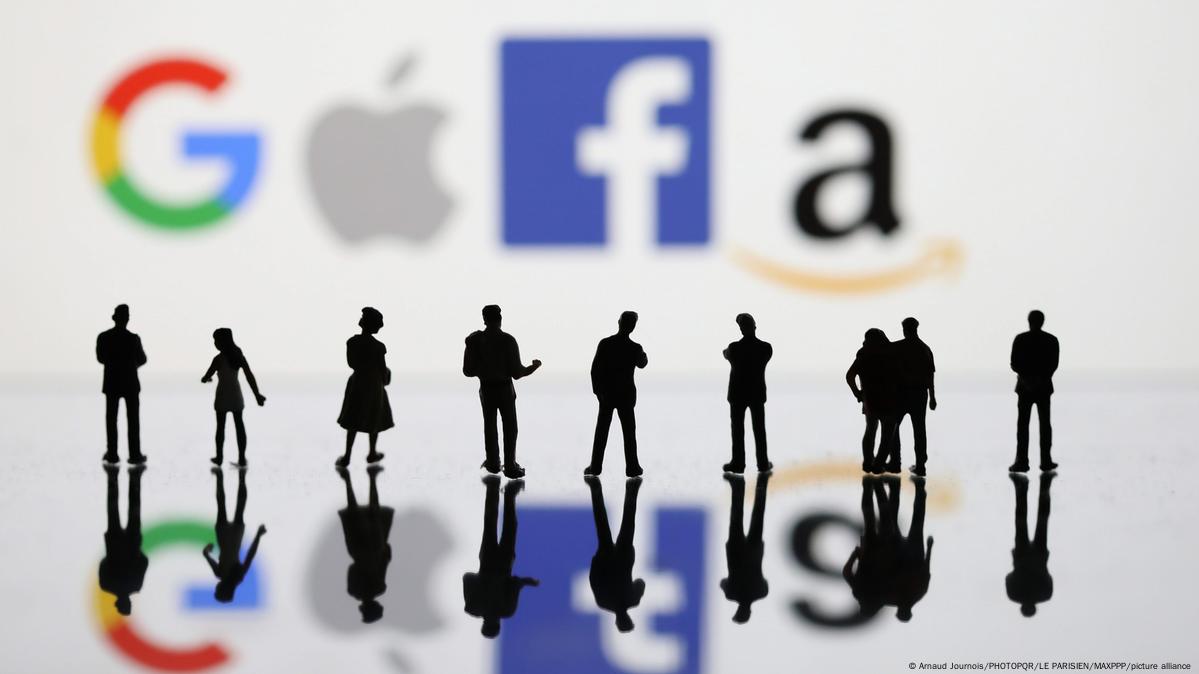 According to Redseer Strategy Consultants, India has the second-largest internet user base in the world with 780 million users, which is more than double the population of the United States. By 2030, it is anticipated to approach one billion, thanks to the rapid uptake of smartphones. The Indian government is aware of this and will use it as a lure to weaken opposition to strict rules. In 2023, New Delhi and Silicon Valley will square off in a fair fight.
edited and proofread by nikita sharma