Trends
India's UPI To Enter In France And UPI Craze In The World
Following its appreciation as "Country of the Year" at Europe's largest start-up conference, Vivatech 2022, India progresses further by announcing the launch of India's UPI interface system and RuPay cards in France. According to reports, the signing of a Memorandum of Understanding (MoU) between the National Payments Corporation of India International (NPCI International) and the Lyra Network of France, a French payment solution company, has been initiated.
As part of the agreement, Lyra Networks would allow Indians to pay using UPI and Rupay cards at various stations and machines supported by Lyra Networks, making payment easier for Indian students and tourists.
Countries already using UPI – UAE, Singapore, Nepal, Bhutan.
The entire world is witnessing that India conducts 5.5 billion UPI transactions in a  month, which is a noteworthy achievement for India. In a discussion with media outlets, the concerned minister stated that this MoU with France is a significant step toward globalization.
Feeling proud of this achievement? Want to know more about India's international forays? Then stay tuned and keep reading.
1. National Payments Corporation of India (NPCI) started with one product in 2008 and now has a portfolio full of innovative and one-of-a-kind digital payment products. NPCI has successfully formed alliances with Discover Financial Services in the United States, Japan Credit Bureau in Japan, Union Pay International in China, the Royal Monetary Authority (RMA) of Bhutan, and the Network for Electronic Transfers in Singapore.
Following NPCI Board and RBI approval, NPCI International Payments Limited (NIPL) was established on April 3, 2020, as a wholly-owned subsidiary of the National Payments Corporation of India (NPCI). NIPL is dedicated to the operation of RuPay (domestic card scheme) and UPI (mobile payment solution) outside of India. To grow NPCI's digital payment offerings, the foreign subsidiary has formed relationships with banks and payment partners.
2. NIPL entered the UAE market in April 2022, collaborating with NeoPay, Mashreq Bank's payment subsidiary, to facilitate Unified Payments Interface-based payments to Indians visiting these countries.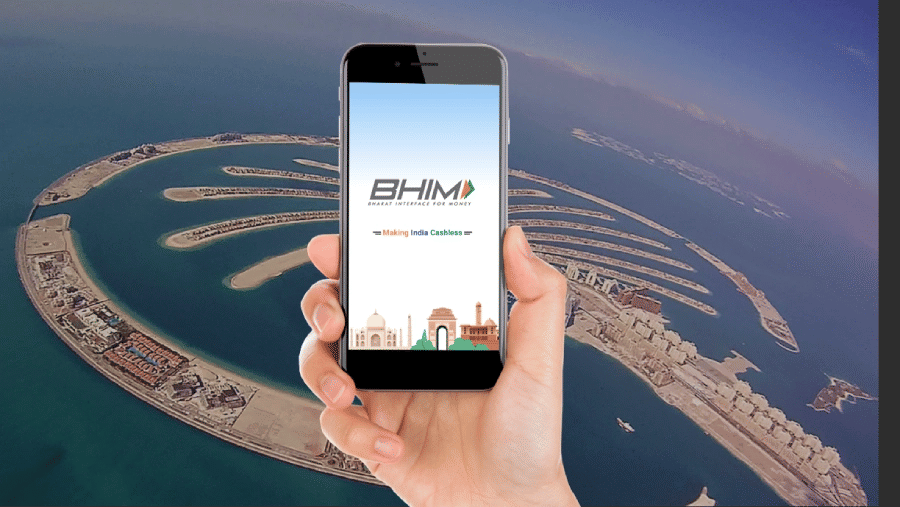 3. The Monetary Authority of Singapore (MAS) and the Reserve Bank of India announced plans on September 4, 2021, to integrate Singapore's PayNow and India's Unified Payments Interface real-time payment systems by July 2022. Users should be able to conduct quick, low-cost financial transfers straight from one bank account to another between Singapore and India.
4. NIPL and the Royal Monetary Authority (RMA) of Bhutan agreed in July 2021 to introduce the Unified Payments Interface in Bhutan. More than 200,000 Indian visitors visit Bhutan each year, and this facility is intended to benefit them.
5. To implement a Unified Payment Interface in Nepal, NIPL partnered with Gateway Payments Service Pvt Ltd, an approved Payment System Operator in Nepal, and Manam Infotech Private Limited in February 2022. Nepal is the first country outside of India to use this as a payment platform, paving the way for cash transactions to become more digital.
The emergence of the UPI craze
According to Fidelity's Annual Global Faster Payment Report, the Unified Payment Interface is the "Most advanced, sophisticated public digital Payments infrastructure in the world."
The magnitude and speed with which UPI operates are mind-boggling. On this platform, the number of active Indian banks counts to 143. The platform reached 1 billion transactions in October 2019 and has over 100 million active users on its platform. Nowhere else in the world has such a facility existed, nor has such a large number of transactions ever occurred on a single platform.
The competitive edge of UPI
UPI has moved India well ahead of the rest of the globe, and Indians can transfer money using QR codes and other techniques, while most nations still rely on old means. In developed economies, card payments remain the most popular method of payment. Cheque payments are still the talk of the town in many European nations. Challenger banks, or new era banks, emerged as a result of this.
When it comes to digital innovation in the financial industry, India and China are well ahead of the rest of the globe. The nations with a substantial number of unicorn start-ups are India and China. AliPay and Wechat are seamless in China, although they are not as simple as UPI.
What is UPI?
The National Payments Corporation of India created UPI as an instant real-time payment system to facilitate inter-bank transactions. Mobile-based payments have become one of the most popular kinds of digital payments since they are convenient, safe, and cost-effective. UPI allowed 45.6 billion transactions worth $1 trillion in the previous fiscal year, making it the world's best-performing real-time payment platform.
Edited by Prakriti Arora