Trends
Top 10 Most Valuable Unicorns in Singapore 2022
Top 10 Most Valuable Unicorns in Singapore 2022
Singapore is one country that has seen a lot of start-ups and had a good job done as they have received fresh funds and clinched the highly committed. A Unicorn is a term used in the winter capital word to describe a privately held starting with the valuation of over US $1 billion. They are called unicorns because they are on and off and have the best kind of skyrocketing success over the market try traction, achieving almost mythical status.
There are many factors in the country, such as the robust funding from the private equity markets in the Southeast Asia region for the past few years, supported by a rising middle class and increased smartphone and data usage.
Covid 19 has provided a boost to several sub-sectors of the economy, such as e-commerce and fintech, due to an increase in the tech demand and digital adaptation. Singapore was recently ranked to be the fourth-best country globally for unicorn start-ups. Since its Independence, Singapore has rapidly been showing significant development from a low-income low-income country to a high-income country.
The GDP growth in the city-state has been ranked the world's highest, at an average of 7.7% in independence and top 9.2% in the first 25 years. It has shown the rapid industrialisation in the 1960s as in manufacturing, which became the main driver of growth. In the early 1970s, Singapore reached their full employment and joined the ranks of Hong Kong SAR, Republic of Korea and Taiwan a decade later as Asia's newly industrialising economies.
The manufacturing rate and services sectors remain the twin pillars of Singapore's high-value-added economy. Singapore has launched a regional finance hub Asia's infrastructure exchange, the go-to place where infrastructure expertise and financing are found, and all the infrastructure needs are met.
The country's government had an announcement that highlighted the country's robust ecosystem. The overall growth of the Singapore economy was 3.2% in 2018. Value-added manufacturing, particularly in the sectors of electronics and precision engineering sectors, has remained the key growth driver.
The services sector, mainly the information and communication industries, grew 6.0% year on year, and the finance and insurance industry has grown up to 5.9% year on year. The country's economic growth is expected to moderate in 2019, with the government forecasting a range of 1.5% to 3.5, projecting the rate to be slightly below the middle of the forecast range.
It has created dozens of successful start-ups over the years, some already worth billions of dollars. So whether you are looking to start your business or are just insane interested in learning about unicorns and valuations, mentioned below is the complete list of 10 significant and Most valuable unicorns in Singapore.
1.  HyalRoute
HyalRoute is the one platform that operates a multi-fibre universal connection that has a point to which offers the highest values of international network coverage continue tea and redundancy. It is a communication group that is the leading provider of the shared communication fibre network in Emerging Asia. This platform construct operates its own largest independent, customer neutral and shared fibre network platform in the fast-growing markets of my mother and Cambodia.
 It has a member of the Asia Africa Europe and the submarine cable network. They can successfully connect their platform to the international gateways and offer the customers direct access to global connectivity. HyalRoute has direct access to international connectivity capabilities and provides certain value-added services to the customers. It also offers a one-stop solution for all the domestic fibre-optic cable and global bandwidth users in Myanmar and Cambodia.
The company specialises in designing, planning, operating, constructing, and maintaining the shared five networks to sell and lease fibre networks and provide a one-stop solution for all the needs. Their fibre communications are the kind of networks that are considered to be the cornerstone of the digital age. It works on the primary mission to leverage the principles of fibre network by sharing it to build the first in the most extensive pan-regional independent and customer neutral kind of communication.
This company primarily generates revenues from the sale and leasing of the fibre within this platform to a diverse range of customers. It also plans to expand existing fibre networks within my number and Cambodia and other countries in Emerging Asia with similar market characteristics and to continue to invest in all of the new international connectivity opportunities.
The team members of HyalRoute believe that their expansion activity will strengthen their domestic international reach and help them realise the vision properly. It believes in creating a unified regional network that improves the domestic and international connectivity throughout Emerging Asia. It was established in 2015 by Xinglong Huang and had been serving the industries of Telecommunications, Infrastructure and Wired Telecommunications.
Company Overview
| | |
| --- | --- |
|                   Legal Name  | HyalRoute Communication Group Limited.  |
|                     Industries  | Communication Ifrastructure, Telecommunications & Wired Telecommunications |
|                    Founder   |            Xinglong Huang  |
|                  Founded Date  |                  2015 |
|           Total Funding Amount  |             $263 Million |
|                    Investors  |        Kuang-Chi-Science |
2. Moglix
It is the online marketplace for all the business supplies in industrial equipment. It has the most popular brands with the broadest range of the selection of the best prices and gives a nationwide delivery as they services over 20,000 the pin codes across India. It is partnered with India's most popular and secure payment solutions and is committed to the buyer's interest in offering a smooth shopping experience.
It is an Asia-based e-commerce company that is intensively inclined to B2B procurement of industrial supplies, particularly MRO, safety, lighting, electrical, cleaning and housekeeping, office stationery and supplies, power tools and many more industry essentials. It takes its utmost pride in delivering world-class services. Their customers are very well aware that they do not just have the products but also deliver a satisfying experience.
It is a culture that is demonstrated every day through its exceptional kind of customer service, product selection, and Paramount industry knowledge. It works with a passion as it strives for a comprehensive revolution in industrial supply operations across the globe.
Moglix is how it is called, is backed by a team of young at that dynamically professionals coming from academically refined institutions like IIMs, IITs and ISBs and it aims to make the online buying an effortless and time-saving process for buyers. Enabled integrated procurement solutions to a single-window approach and has partnered with vendors to create an inclusive and exhaustive ecosystem for procurement.
The company replaces the manual methods for follow-up orders with the digital platform for collaboration and also leverages digital technologies to put the workflow on an online trajectory. It enables visibility into the vendor performance KPIs for competitive bidding for the procurement solutions. Find the unicorn valuation in 2021 as they have remarkably served the industries of B2B, industrial, marketplace, mobile and e-commerce. It was founded in 2015 by Rahul Garg.
Company Overview
| | |
| --- | --- |
|                   Legal Name  | MOGLILABS PRIVATE LIMITED. |
|                     Industries  | B2B, E-Commerce, Industrial & Marketplace  |
|                    Founder  |               Rahul Garg |
|                  Founded Date  |                   2015 |
|           Total Funding Amount  |             $472.2 Million |
|                    Investors  | Alpha Wave Global & Ward Ferry Management.  |
3. Advance Intelligence Group
IG is an advanced intelligence technology group that operates a business that specialises in transforming the established and emerging industries through data-centric platforms. It is an artificial intelligence-driven technology company committed to leveraging innovative technology and partnerships to build an ecosystem of products and different services to serve its consumers, merchants and enterprises. It believes in the immense potential of artificial intelligence to realise the vision of "Advance Intelligence for a better life."
Headquartered in Singapore and it's a series B bank company with a presence across 14 markets: Indonesia, Hong Kong, Malaysia, India, Indonesia, Pakistan, Mexico, Thailand, Nigeria, mainland China, Philippines, now, Colombia and Taiwan. It works with one vision and one mission in advance For a better life.
The mission is to make the products and services accessible and affordable to everyone and every business with apology opportunities. It works on three principles first is to be the most centric customer at the Centre. Everything is done with the company always revolves around solving the problems and exceeding their wants.
The company does this by listening to and understanding their everyday needs and challenges. The second is the data-centric which drives the business and underpins the decisions. It enables them to create an intelligent solution that makes the lives of the clients last but not the least it is people-centric.
 It means that they value meaningful participation and strive to build a culture of respect, diversity and equality so that all of the customers can grow to the best of their talents and abilities. The company has five significant values, efficiency, quality, integrity, collaboration and innovation. It was founded in 2016 by Jefferson Chen.
Company Overview
| | |
| --- | --- |
|                   Legal Name  | Adavnce Intelligence Group Limited. |
|                     Industries  | Artificial Intelligence, Big Data & FinTech |
|                    Founder (s)  | Chun Dong Chau, Dong Shou & Jefferson Chen.  |
|                  Founded Date  |                   2016 |
|           Total Funding Amount  |                    NA |
|                    Investors  |                Acquired  |
4. Trax
Trax's Marketing solution has enabled the retailers to increase sales, manage the different cards and invent new experiences for the customers at all the phases of the purchase journey. The world stops consumer goods companies and retailers from using this cloud platform to gain the power to see what happens at the shelf and delight shoppers in the new.
 It works with the mission to help brands and retailers harness the power of digital technology in the best shopping experience imaginable. It allows the customers to understand what is happening in the future and provide them with the best insights. Customers can quickly gain granular, SU level visibility by changing store conditions. The customers plan and execute a retail strategy better with them and engage better with the shoppers.
Customers include the world's most loved consumer brands like Coca-Cola, call maa Nestlé, Heineken and P&G. Kind of the environment of full corporate and social responsibility which is always considered the central fact for them.
It empowers the educators by setting the low-income student's at-risk youth for their success and encourages employees to contribute their time and talent to support the social organisations. It has been providing food, shelter and materials and sometimes just solitary for communities in Beed. Dror Feldheim and Joel Bar- El founded it in 2010.
Company Overview
| | |
| --- | --- |
|                   Legal Name  | Trax Technology Solutions PTE Ltd.  |
|                     Industries  | Analytics, Artificial Intelligence & Computer Vision.  |
|                    Founder (s)  |    Dror Feldheim & Joel Bar-EI |
|                  Founded Date  |                     2010 |
|           Total Funding Amount  |                    $1 Billion |
|                    Investors  | Investlink Holdings & Alexander Rugaev.  |
5. Carousell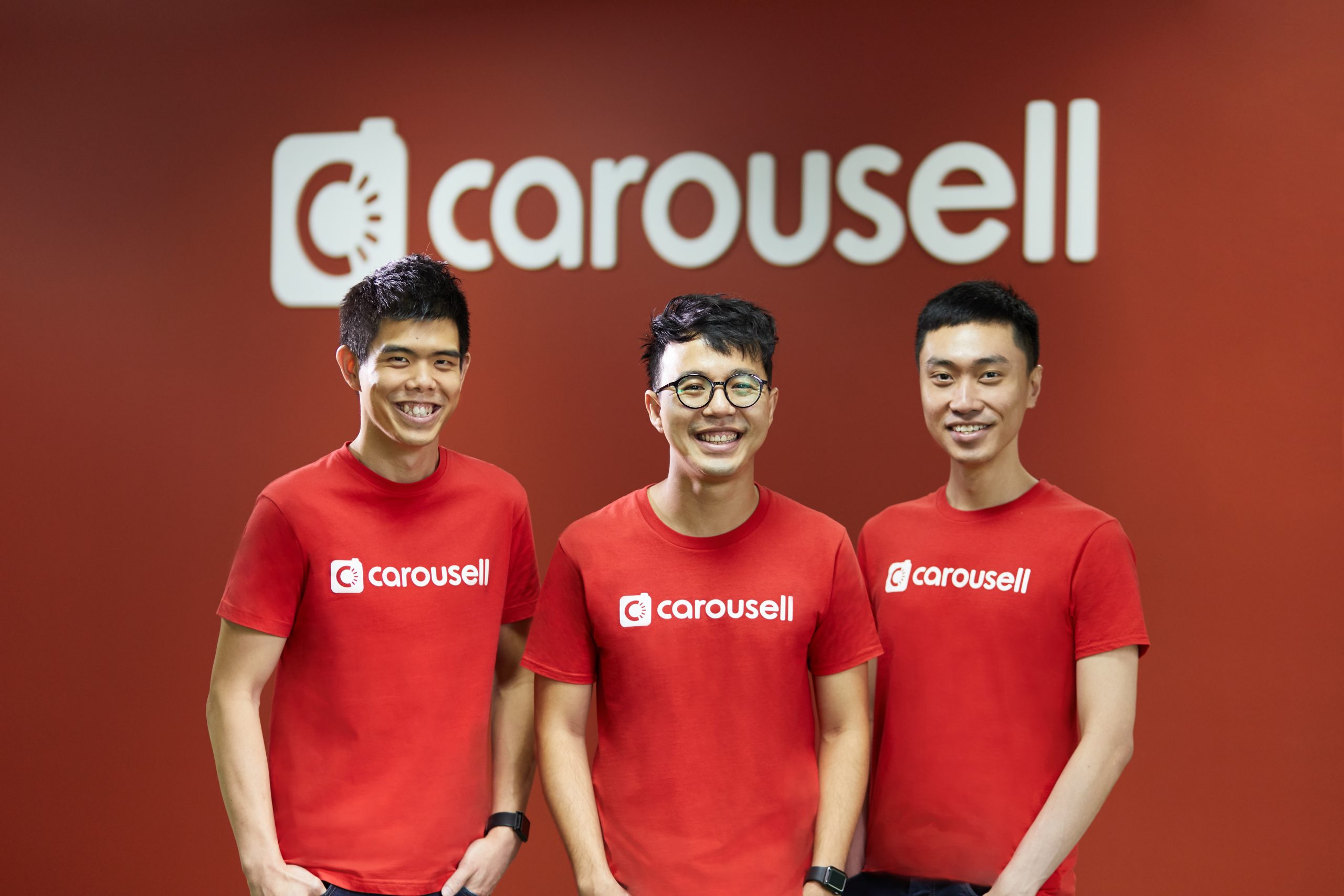 A classified marketplace where different users can buy and sell their pre-owned things. It has categories where people can sell their free on things like placards and property, fashion, home and living, electronics, hobbies, games, jobs and services.
They can quickly sign up for their account on the website and get the complete guide for tips for buying and selling and then they can create their account and get the notifications. It has a selling category where you can place your lists with the seller tools and mention the features of your thing. It was founded in 2012 by Lucas Ngoo, Marcus Tan Yi Wei and Quek Siu Rui.
Company Overview
| | |
| --- | --- |
|                   Legal Name  |       Carousell Private Limited. |
|                     Industries  | Classifieds, Consumer Goods & E-Commerce |
|                    Founder (s)  | Lucas Ngoo, Marcus Tan Yi Wei & Quek Siu Rui  |
|                  Founded Date  |                      2012 |
|           Total Funding Amount  |                   $372.6 Million |
|                    Investors  | Heliconia Capital Management & STIC Investment.  |
6. Bolttech
Bolttech is an Insurtech company that has been building the best kind of the artificial intelligence-powered point of sale insurance platform for protection and insurance. It is an International Insurtech that was born as digital natives. It connects the insurers, distribution partners and the customers to transform how insurance is bought and sold. At the Centre of the ecosystem is the insurance exchange, the world's largest technology-enabled platform with $44 billion in quoted premiums annually.
This company has served millions of customers and partners worldwide and is growing. It works with more than 1500 ploys and has 40 markets across three continents with 700+ distribution partners. Although the Bolttech brand was launched in early 2020, it has a proven track record of technology and respected insurance experience. Still, the group brings together several market-leading businesses with a start-up operation under one dynamic brand.
The family of this company includes bowled in North America, the largest insurance exchange in the world, with their exchange proposition growing internationally alongside the award-winning Digital insurance and protection capabilities in Asia and Europe.
It has built a global ecosystem that the power of connection has inspired. The ESG approach, which means environmental, social, and governance, has been crucial from the very outset of the company. It has a dedicated working group with the most experience advisor, such as Trucost by Standard and Poor's, and of course, the input of all the people to guide the way of the customers.
Company Overview
| | |
| --- | --- |
|                   Legal Name  |       Bolttech Private Limited.  |
|                     Industries  | Artificial Intelligence, FinTech & Financial Services. |
|                    Founder (s)  |                RicharD Li |
|                  Founded Date  |                    2020 |
|           Total Funding Amount  |               $210 Million |
|                    Investors  | BRV Capital Management & Alma Mundi Ventures. |
7. Carro
It is an online used automobile marketplace that offers various services to assist you in purchasing a vehicle. For the first time in the season, car owners, buying a car can always be an adventure as it is exciting and daunting. So this is the platform that can help you guide you through this challenging journey and buy the best option. It has an eight-step guide that can quickly help you pick your next car, which explains all the details about every car.
It offers a full-stack service for all aspects of car ownership and uses artificial intelligence-powered technology to transform the car buying and selling experience. It provides a trustworthy and transparent background and challenges the traditional way of buying and selling cars through its proprietary pricing algorithms and AI-enabled capabilities.
Carro Provides a range of services across the entire car ownership ecosystem. These include in-house financing solutions for innovative insurance products, flexible car ownership experience and after-sale services. The company has also pioneered innovative services such as Singapore's first contactless online coffee service, first car subscription service and the first region-wide behaviour and usage-based car insurance solutions.
It was founded in 2015 and had been inquiring about a US$1 billion annualised run-rate GMV. It is a group of companies that include Genie, myTukar and Jualo. The company intends to lead the automotive and mobility solutions market by offering a better experience, democratising the information, and advancing in the automotive industry. To be the marketplace of choice for all the automotive needs and deliver the customers the trustworthy alternatives for improving mobility.
The company has catalysed change in the automotive ecosystem by driving the higher standards and reshaping the industry with their solutions and imparting everybody an experience they deserve. The company has cemented a spot in East Asia's Largest Automotive Marketplace and has received a host of awards recognising the work in achievements that this company has accomplished in the region.
Company Overview
| | |
| --- | --- |
|                   Legal Name  |        Trusty Cars Pte Ltd.  |
|                     Industries  | Automotive, Direct Sales & E-Commerce Platforms. |
|                    Founder (s)  | Aaron Tan, Aditya Lesmana & Kelvin Chung. |
|                  Founded Date  |                      2015 |
|           Total Funding Amount  |                  $705.1 Million |
|                    Investors  | Celestial Sage International & Simon James Moran. |
8. Matrixpot
It is a digital asset giving out the primary financial services on their platform where all the users can easily invest, leverage the crypto assets and trade. It uses blockchain technologies, broadening global access to an open, low cast, snd transparent financial network. It delivers a very comprehensive suite of innovative and easy to use crypto investment products and different financial services tailored for all levels of expertise.
This platform has empowered people to take complete control of all of their finances. It is one of the world's most trusted cryptocurrency platforms. It offers the best-in-class security programs with 24X7 global customer support that works to ensure all assets are always safeguarded and managed in the best interest of the users. The monthly trading volume of this company is 5 billion, which has made more than 700 million outstanding loans and has acquired more than 290 employees globally.
The employees are serving the customers in over 40 countries across three continents. The team members had deep domain expertise and experience gained from the world-class banks and exchanges and the Blockchain technology firms. This knowledge of employees has been translated into a commitment to provide the most innovative products and services to the customers.
Matrixport's cofounder's other successful entrepreneurs and industry pioneers with a track record of keen interest in the Blockchain industry since 2011. With deep insights and experience, this platform is at the forefront of crypto financial innovation and making waves with groundbreaking investment products.
Company Overview
| | |
| --- | --- |
|                   Legal Name  |  Matrixpot Technologies Pvt Ltd. |
|                     Industries  |  Crytocurrency & Financial Services.  |
|                    Founder (s)  | Daniel Yan, Jihan Wu & Yueshang Ge.  |
|                  Founded Date  |                     2019 |
|           Total Funding Amount  |                  $100 Million |
|                    Investors  | Tiger Global Management & Dragonfly Capital.  |
9. Ninja Van
Ninja Van is a tech-enabled express delivery company that has been serving businesses across Southeast Asia. You can enjoy hassle-free delivery with the leading courier company in Singapore and across Southeast Asia; whether it is parcel collection or home delivery in Singapore, this company makes life easier for shippers and recipients.
You can choose from the different pickup and drop options and easily make reservations dashboard, and it offers reliable cash on delivery system. It also has a seamlessly easy order creation where you can create new shipments and manage existing ones through a personalised dashboard.
It is trusted by more than one lakh shoppers across Southeast Asia and is known to be a big e-commerce platform or a local blog shop, or a simple seller who takes delight in delivering for you. It was founded in 2014 and made the unicorn status in September 2021, with its total valuation at $1.00 Billion. Boxing Tag, Chang Wen Lian and Shaun Chong founded it and served the logistics and transportation industries.
Company Overview
| | |
| --- | --- |
|                   Legal Name  |        Ninja Logistics Pvt Ltd.  |
|                     Industries  | Delivery, Logistics & Transportation. |
|                    Founder (s)  | Boxian Tan, Chang Wen Lai & Shaun Chong.  |
|                  Founded Date  |                  2014 |
|           Total Funding Amount  |            $974.5 Million |
|                    Investors  | Zamrud Soverign Wealth Fund & Monk's Hill Ventures. |
10. NIUM
NIUM is considered a global payments platform that was redefining how the customers or users and their businesses can send, spend, and receive the number of funds worldwide. They call themselves the innovators and bring fintech innovations to the different companies. It is a powerful platform with an extensive network and a portfolio of APIs, all of which combine to accelerate the growth of a global company. It works with a mission to make the embedded fin tech effortless, whether through its technology, partnership abroad, or license.
It builds the platform that delivers a world of frictionless commerce. You can increase your global reach and capabilities to more than 190 countries and territories worldwide as a network of relationships back it. It has an easy integration and fast implement financial solutions based on the single API simplicity of the design. The company has a very bored and restless and for builders who, by nature, are driven to bring their customers the best thinking and solutions.  
The Company has a kind of element that unlocks the new opportunities around the world like it has the solutions that will allow the customers or the payment providers, travel companies and banks and the other businesses to collect and distribute their funds to over 190 markets and also the issue the physical and virtual cards globally.
The company helps to get the money to the people and businesses with marked speed and minimal friction and welcomes the talents of the guys who like to join the team and fuel than momentum.
The company is determined to create a bold new business landscape. It is determined to have a great time doing it by thriving on complexity and taking on the most significant challenges. NIUM is a fun and friendly, and fulfilling platform where it supports, celebrates, inspires, and even entertains and challenges everyone. It was founded in 2014 by Michael Bermingham, Prajit Nanu and Pratik Gandhi.
Company Overview
| | |
| --- | --- |
|                   Legal Name  |              Nium Pte, Ltd.  |
|                     Industries  | Fiannce, Financial Services & FinTech. |
|                    Founder (s)  | Michaeal Bermingham & Prajit Nmau & Pratik Gandhi  |
|                  Founded Date  |                     2015 |
|           Total Funding Amount  |                 $285 Million |
|                    Investors  |     Emtek Group & Vicky Bindra |
Singapore's tiny city-state and island continue along our theme of wealthy but tiny countries. Singapore has a GDP per capita of over USD 82,000, making it the third most prosperous nation. It's also one of the most expensive cities to live in. While I don't prefer living in the overpriced apartments the size of a broom closet that you can get in Singapore, the country is attractive for many other reasons.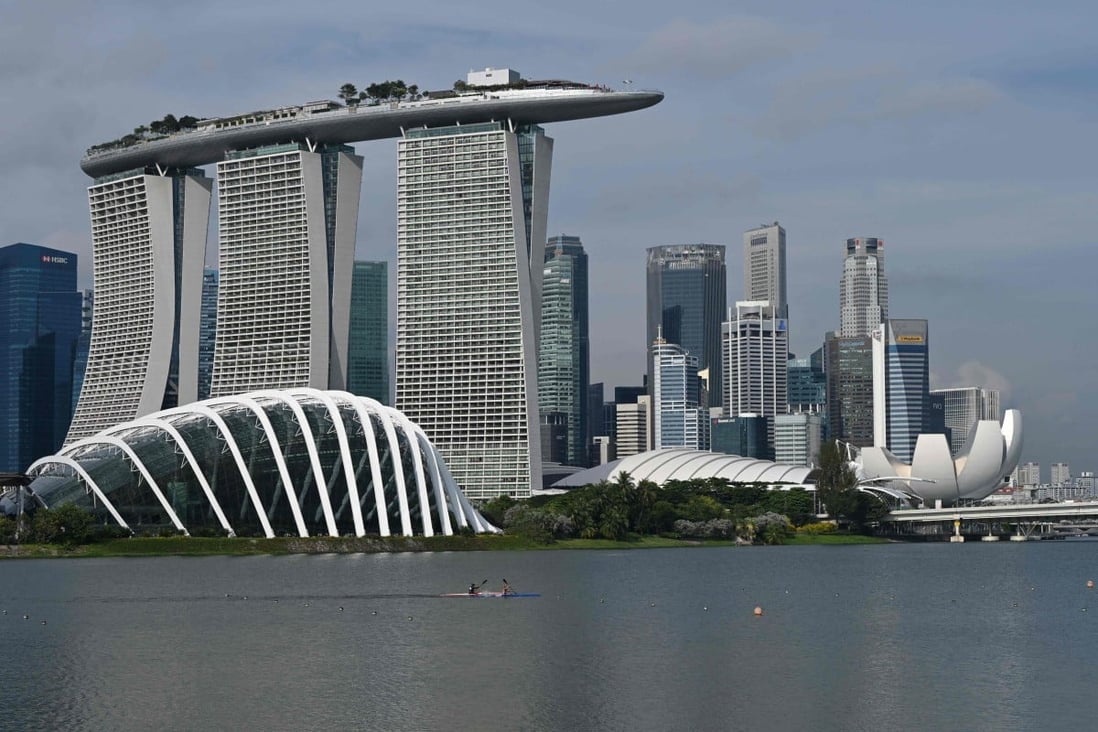 It is an excellent location for most offshore gold storage and offers a pretty platform and deals for the tax systems. Singapore's economy is highly developed and considered the most open and least corrupt market globally, and it is focused mainly on trade and government-funded companies.
edited and proofread by nikita sharma