Trends
Top 10 Most Promising Influencer Outreach Marketing Agencies in India 2022
Top 10 Most Promising Influencer Outreach Marketing Agencies in India 2022
Marketing is all about the art of human interaction, no matter what your company does. This also applies to influencer marketing, which is a form of marketing that uses influential people to advertise for you. In recent years, influencer marketing has become a trend in digital marketing.
Influencer marketing has become one of the most effective ways to reach a wide audience. The key is finding the right influencers for your business, and knowing how to approach them. According to a recent survey, influencer outreach is the fastest increasing method of acquiring new customers online.
As social media continues to grow in popularity, so does the influencer market. Companies are recognizing their role as a powerful marketing channel and integrating them into their strategies with influencer collaborations. The best way to utilize this new trend is to create a plan of action around how you will approach your potential partners. To build an effective campaign, it is important to find the right influencers for your business and the content strategy that works best for your company.
Influencer outreach marketing is a form of internet-based, targeted advertising. It is the process of reaching out to people who are likely to be interested in your products or services and convincing them to purchase from you. This type of marketing can also be used for more than just selling products.
Influencer outreach is a great way to get the word out about your business. But to accomplish this, you need a lot of time and resources. You need to target influencers that have a strong fan base and are relevant to your business goals.
For smaller businesses, it can be difficult to keep up with the influencer marketing trend. Influencers are not only collaborating with bigger brands, but they're also working with each other. Influencer marketing works best when you have a strong brand presence and specific goals in mind. Powerhouse influencers can help your business reach new heights by amplifying your message and increasing your audience.
Influencer marketing has become an important tool for nearly every business. It's happening in fashion, technology, beauty and even travels. This is because it creates a more genuine connection between the brand and its customers.
What is Influencer Marketing?
Influencer marketing is a type of marketing that utilizes the power of influencers to promote specific brands. It is an approach to marketing that focuses on building relationships with those who can influence purchasing decisions within your target audience." 
Influencer Outreach Marketing is a strategic approach to marketing that specifically targets key bloggers, journalists, and social media influencers. This type of outreach offers brands the opportunity to gain access to new audiences by tapping into the large followings of influential content creators.
Influencer marketing is a technique to attract consumers through people that are known for a particular skill or talent. It involves using social media, such as YouTube and Instagram, to promote products and brands.
As digital media has grown, so has the importance of influencers. In addition to social media platforms, many companies are also investing in bloggers and other online personalities that can provide information and content surrounding their brand.
These are the Top Influencer Outreach Marketing Agencies in India.
1.  Grynow is the top influencer marketing company in India that offers the finest influencer marketing platform to assist companies and forward-thinking marketers in utilizing social media influencers'
content for product promotion (service). The company's influencer marketing experts cooperate with more than 2,00,000 content creators, social media influencers, artists, and bloggers to implement remarkable influencer marketing campaigns. Content creators (influencers) and marketing experts leverage the trusted relationship between influencers and their followers to position the product as superior. Through positive engagement, they help businesses increase their awareness, leads, and sales. They maintain a vast network of more than 2,00,000 influencers and capitalize on the relationships nurtured over years with them. A team of professionals, strategists, and experts analyses their clients' queries, discusses the marketing goals, and then discovers social personalities who appeal to a similar audience base that is relevant to their client's interests. A marketing strategy engrossed in branding or engagement generates eight times the return on investment. They create a campaign tailored to a
brand's ultimate goal based on the expertise of their experts. As for deliverables, goals, timelines, course of action, and other aspects of the deal, good influencer platforms strive for transparency. In addition
to bringing immediate results, they also contribute to the bigger picture and support the narrative of future campaigns by being highly result-oriented. Today, numerous brands are leveraging the power of bespoke influencer marketing strategies provided by Grynow since they are the best influencer marketing platform in India. They operate at the juncture of brand experience-value proposition, influencers' relevancy and customer value.
2. Confluencr
Confluencr is India's leading influencer marketing agency with a robust influencer network with 15000+ creators on all social media platforms. With sharp strategies, careful influencer curation, and optimized reports and analytics, Confluencr aids brands in driving exponential growth through influencer marketing.
It allows brands to connect with influencers across various platforms and drive fruitful, worthy collaborations. Confluencr has shaped influencer marketing strategies for more than 500 brands such as Carmesi, Groww, Kotak, and Mudrex.
Catering to the unique requirements of the brand, they help place brands in front of the right audience through the right influencer and then scale campaigns across multiple social media channels.

3. Eleve Media
It is an Indian influencer marketing platform that develops brand campaign plans and implements real solutions to increase engagement and conversion rates. It aids in the discovery of the correct kind of people through effective conceptualization, the execution of successful campaigns, the maximisation of brand buzz, and the expansion of brand knowledge.
Through social personalities and top influencers, it strives to increase the influence and reach a large audience, generating organic interest and traffic. It also helps the company use content across channels, scale impact, evaluate and analyse campaigns effectively, and provide advisory services.
The company assists clients with the creation of brand campaign strategies and the implementation of high-quality advocacy solutions to ensure the brand receives the attention it deserves. There are a variety of tasks that it performs, including finding suitable candidates based on geography, niche, reach, and other factors.
It uses robust analytics and lesson management tools to track campaign performance and deliver effective outcomes. It assists in identifying the appropriate influencers for the niche and brand to have a significant impact. Amazon, Coca-Cola, Chevrolet, Lays, Nestle, Honda, Bacardi, Airtel, Samsung, and Philips are among the 25+ leading brands that trust Eleve Media.
4. Winkl
Bengaluru-based Winkl is one of India's most well-known influencer platforms, which discovers and investigates over 20 different types of top influencers. Its platform has more than 12k active influencers and a reach of 70 million individuals in India.
It aids in the automation of duties and facilitates the influencer marketing process. It curates influencers, monetizes content, and automates processes. It allows you to save time and create more effective campaigns. It assists bloggers, influencers, and content creators in establishing their media kits, which they can use to showcase their work to their peers, receive comments and connect with brands for brand collaborations.
It also includes tools for analysing and estimating the effectiveness of influencer campaigns across multiple social media channels. It also provides data on reach per post and interaction rates, as well as forecasting them. Top influencers are paid to promote companies and interact with their followers.
It aspires to become India's most popular influencer marketing platform, as well as a preferred marketing channel for brands looking to harness the power of influencers to achieve their goals. Flipkart and YGL are two of its most important clients.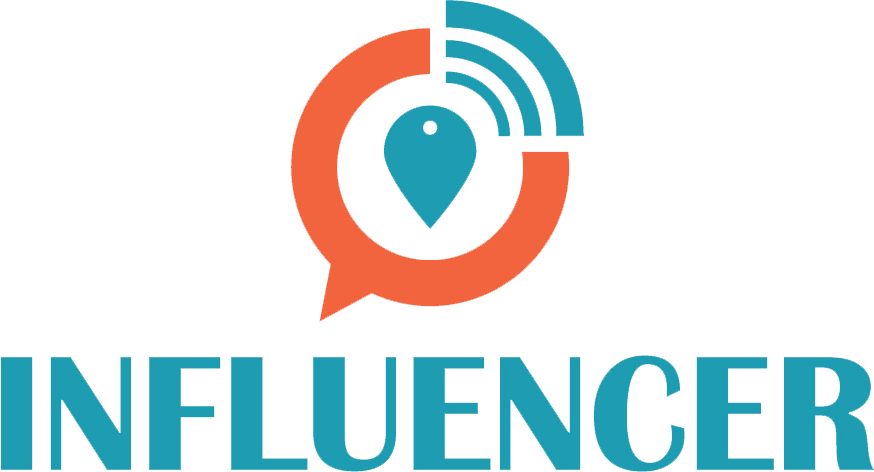 5. Influencer.in
It is one of India's most popular influencer marketing programmes. It aims to link brands with top-tier influencers in a variety of fields. It helps you locate the ideal influencer for your brand by searching through a database of over 25,000 social media influencers and bloggers. You may obtain a bird's-eye view of an influencer and evaluate if they're the appropriate fit for your brand with 'Influencer Discovery.' 
It has a large influencer network with the goal of increasing engagement and analysing performance. Using Influencer.com, you can find the appropriate influencer networks for your brands based on your needs.
Nykaa, SHAREit, Hike, Himalaya, Axis Bank, Swiggy, and Tata Cliq are among its remarkable clients. It has top-tier influencers in the automotive, tourism, gaming, and food industries. Influencers with a celebrity or fitness background are notable.
In the campaigns, it collaborates with influencers to create genuine, organic content and is in charge of ensuring that campaigns produce positive outcomes and that the client's goals are met. From working with the greatest influencers to content development, it ensures that your campaign is executed flawlessly.
6. OPA
OPA is the latest digital wonder that has taken the world by storm. It has been a hot favourite in less than a year due to the lowest pricing and the greatest network of over 50,000 influencers. Because of its inexpensive and fixed pricing, uniform work, and scalability in barter transactions, brands use OPA.
OPA works with influencers on platforms like Instagram, YouTube, Blogs, Facebook, Twitter, and specialises in activating hundreds of macro and micro-influencers for the price of just one famous influencer. Influencers can sign up for invite-only collaborations using the app. 
It is a new agency with an inexpensive price range and the greatest network of influencers in the industry. Lakme, Marico, Godrej, Wow, Plum, Sugar Cosmetics, The Man Company, and other brands have benefited from OPA's influencer marketing expertise.
Influencers create material according to a brief and are compensated in advance. OPA collaborates with a variety of social media platforms. OPA is nearly always behind every social media campaign, and with the help of influencers, it can carve out a special position in the minds of viewers.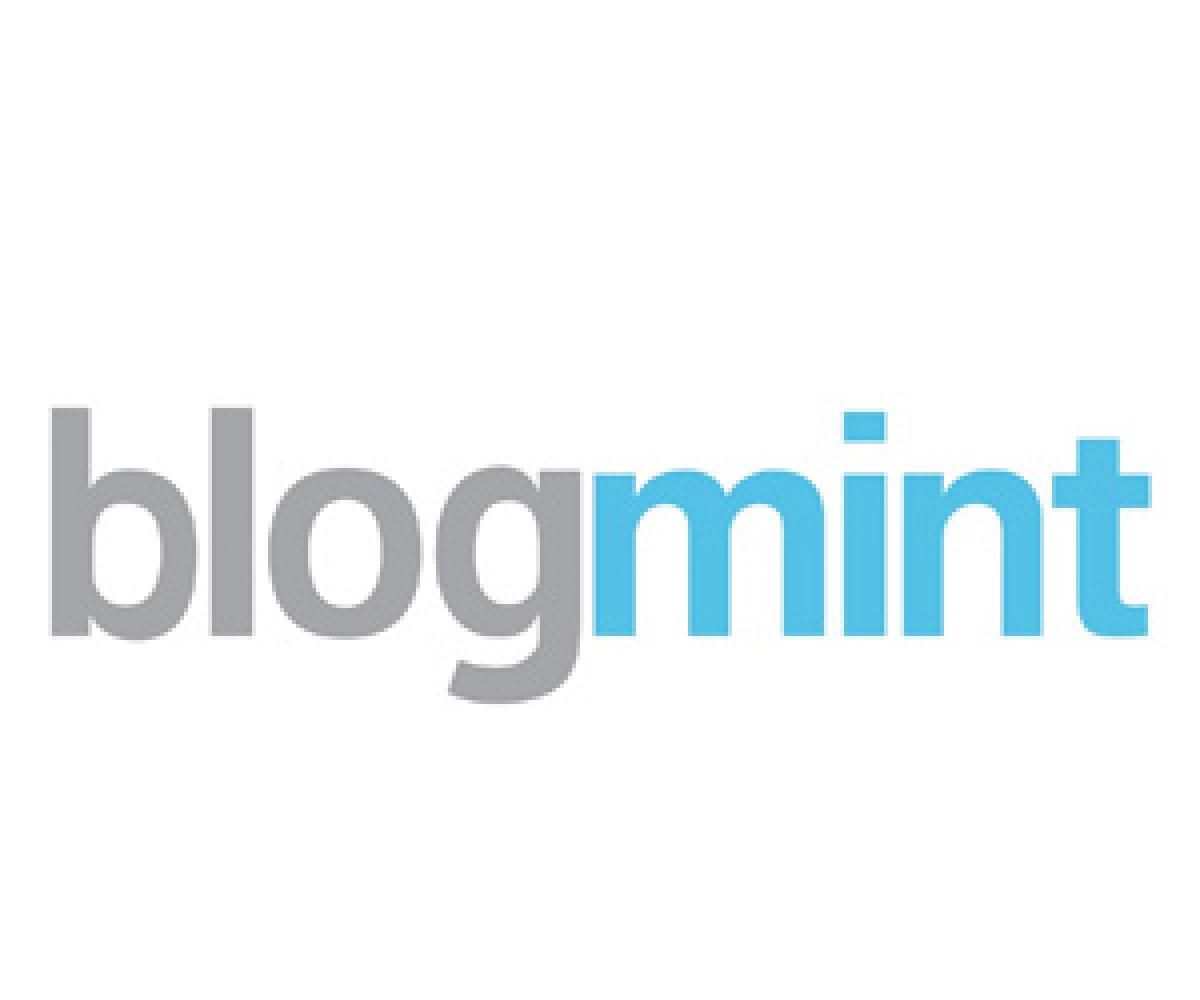 7. Blogmint
Blogmint is Asia's first product-based influencer marketing network, as well as one of India's first influencer marketing platforms, connecting brands with social influencers such as bloggers, YouTubers, Twitteratis, and Instagrammers. Blogmint is the primary marketplace for influencer marketing, with over 29,000 influencers and 900 brands and agencies. For the past two years, it has been the only Asia-based influencer marketing platform to be recognised in The Global Marketing Technology Landscape.
Influencer marketing and user content generation can be automated, and brands can use demographic and performance data to make better judgments about which influencers to work with. They can also track the ROI of their campaigns in real-time. Marketers receive influential content as well as engaging, shareable, and real-life tales that raise brand awareness, develop buzz, increase buy intent.
It has over 35,000 creators ranging from top bloggers and social media figures on Twitter, Facebook, Instagram, and YouTube to A-list celebrities and publications. Creators are paid for creating and disseminating text, videos, photographs, and status updates via social media, blogs, and vlogs.
Blogmint has established successful track records in industries such as food & beverage, lifestyle, automotive, fashion, entertainment, technology, consumer goods, pharmaceuticals, and more. Pernod Ricard, Toyota, Honda, Coca-Cola, LG, Axis Bank, ICICI Bank, and Amazon are just a few of the top companies it has worked with.
8. Qoruz
Qoruz is a platform for influencer marketing that connects brands with the most relevant influencers. It aids in the improvement of brand engagement. Qoruz is an all-in-one influencer marketing platform with a highly customizable influencer search engine, a data-driven campaign planning interface, and robust, real-time reports.
It is the largest database of Indian influencers, it has direct access to the influencer's contact information and it offers a paid vs. organic campaign analysis dashboard. Qoruz is a platform that combines campaign planning and analytics with Influencer Deep-Insights.
Qoruz is a platform for influencer strategy and planning. It aids in the identification of relevant influencers and content creators, as well as the measurement of influencer analytics to ensure that the campaign is aligned with the brand's objectives. It also aids in the tracking of the campaign's progress and the identification of areas where it can be improved.
Discovering influencers, streamlining the campaign workflow, measuring influencer metrics, getting deep insights into the audience, tracking campaign progress and budget usage, monitoring content performance on a global and individual level, and many other features are included. Some of its major clients include Marico, ITC Ltd., WazirX, MG Motors, MSL.
9. Blogweet
Blogweet is a social media influencer marketing platform that connects brands with influencers on Facebook, Twitter, Instagram, and other platforms. The website provides a list of influencers that marketers may engage with to advertise their goods and services. 
As of December 2016, the site had over 15,000 influencers and had completed over 2000 campaigns with over 450 clients. Eicher, GE, BlackBerrys, Gaana, S-Cross, and other companies are among the clients of Blogweet.
With over 15,000 influencers on board, blogweet is assisting brands in reaching their objectives through influencer marketing. It brings together both brands and influencers on a single platform.
Blogweet works with the world's top influencers, including bloggers, vloggers, and social media influencers on Facebook, Twitter, and Instagram, to help companies go viral.

10. BuzzOne
Buzzone is one of India's most prominent Influencer Marketing platforms, assisting brands in running successful Influencer Marketing campaigns and assisting influencers in monetizing their social media presence. 
It works with clients to develop tailored content through bloggers, YouTube experts, Facebook communities, Twitter and Instagram experts, and influencers across social media platforms. Its goal is to find experts from all genres who have a large following on social media and get them to create meaningful dialogues for diverse businesses.
In today's market, word of mouth communication accounts for 50% of all purchasing choices. And that's precisely what Buzzone helps marketers do by bringing together social media influencers and brands to create high-quality, relevant content while also amplifying conversations on prominent social media platforms.
Conclusion
The way the world of influencer marketing looks and operates has changed dramatically in a short period, and it may appear and run very differently in five years than it does now. 
Influencer marketing is expected to overtake organic search and email marketing as one of the fastest-growing and preferred online consumer acquisition channels soon.
Millennials are gravitating toward social media platforms, and they place a higher value on influencers than on traditional celebrities. Influencers have a big influence on their followers, and their legitimacy makes people want to listen to them.
Influencer marketing is widely regarded as one of the most effective return-on-investment tactics for increasing economic output, and most marketers make good use of it. Because today's millennials are bored of advertisements, it aids in brand recognition. It also provides new opportunities for audience participation and brand awareness.
It will assist you in developing your social strategy, but you must be willing to adapt as with any social strategy. Reach out to influencers that can help you increase the value of your brand by creating interesting content and delivering consistent results.