Trends
Is Uber's EV Pilot Project the Right Step For the Company?
Is Uber's EV pilot project the right step for the company?
In some areas of the Delhi-NCR, Uber has begun to provide customers with electric vehicles (EV), and it plans to extend its operations in the upcoming months. Currently, only booked journeys can use electric taxis.
The pilot program for Uber is viewed as a positive step. By 2040, the company wants to become a platform with zero emissions. In the United States and Europe, it already offers electric taxis.
The company's sworn enemy Ola, on the other hand, is not far behind. 10,000 electric cars were to be put on the road by the end of 2018, according to the "Mission: Electric" initiative. In response to the introduction of EV taxis on Indian roads by cab aggregators like Ola and BluSmart, Uber is now taking similar action.
Uber stated that it was collaborating with many fleet partners, OEMs, and charging infrastructure providers "to steadily expand the EV business sustainably" even though it wouldn't say how many electric taxis were now in service in India, according to a TechCrunch article.
"Through the Reserve function in the Uber app, we've started giving clients the choice of an electric vehicle for pre-scheduled journeys. Uber Electric is still only available in some areas of Delhi NCR. As the top mobility app in India, we are committed to assisting the emission goals established by that government. Indian cities should witness a surge in the number of electric vehicles over the coming months, whether they have two, three, or four wheels," an Uber spokesperson said.
"As the #1 mobility app in India, we are committed to helping that government achieve its emission goals. Cities in India should observe a growth in the number of electric cars over the upcoming months, whether they have two, three, or four wheels, " another company spokesperson stated.
India estimates that ride-hailing companies electrify their fleets over the following years; therefore, Uber's decision is appropriate.
The initiative was scheduled to coincide with the Center's promise to uphold its obligation under the 2015 Paris Climate Change Agreement to lessen its dependency on imports of foreign energy and minimize air pollution.
To help the Indian government's emission targets, which seek to reduce emissions by 45% by 2030 and generate 50% of the country's power from non-fossil sources, it has been reported that Uber is now offering electric vehicle (EV) rides. According to reports, the cab aggregator would soon begin giving electric two- and three-wheelers in other regions of the country.
The most recent development was at a time when Uber's main rival Ola has been producing and selling electric scooters across the country under the name Ola Electric for several months.
According to data from Vahan, Ola's registrations for electric two-wheelers increased by 179% month over month in September to 9,616 units from 3,440 EV units registered in August 2022. Before this, Ola's sales of electric two-wheelers fell as a result of many customer complaints that their electric scooters broke down and caught fire.
The Gujarat-based BluSmart Electric Mobility is competing for EV cabs in the South Asian market alongside Uber and Ola. The business, which raised $25 million from BP Ventures earlier this year and intends to raise $250 million, has an all-electric fleet, which sets it apart from the two existing industry titans. Since its debut in 2019, it claims to have performed over 2.5 million all-electric rides and downloaded over 900,000 apps. BluSmart's coverage is only available in Bengaluru and Delhi-NCR, though.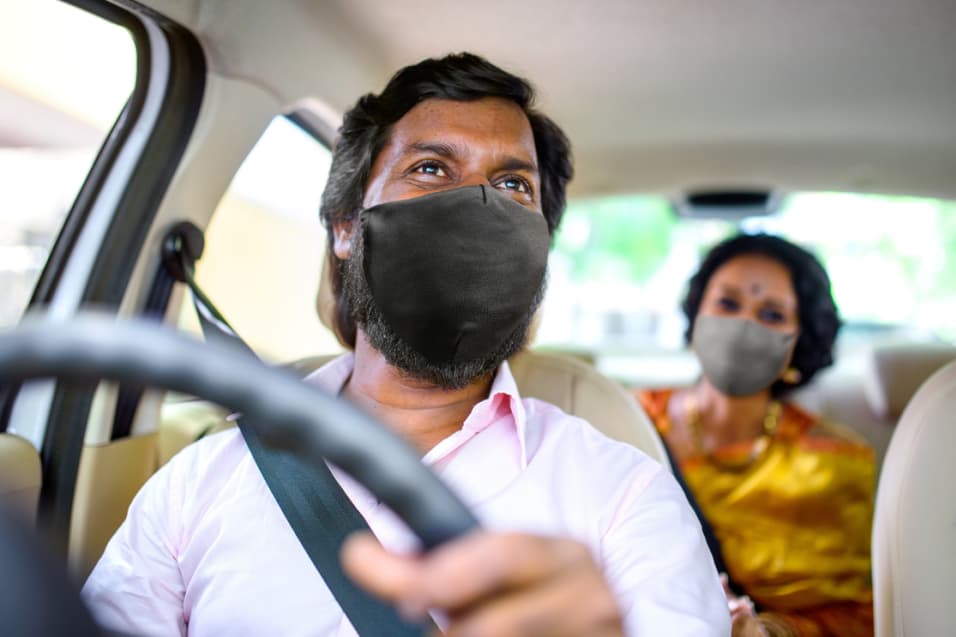 Uber has always been trying to be more user-friendly and make things easier for its customers.
Uber began enabling users to book a cab using WhatsApp earlier in August. The new function is meant to spare users the hassle of having to download the Uber app, register, and then proceed to make cab, car, or bike reservations. According to Uber, to keep growing its services, the platform must adapt to users' wants.
In a news statement, Uber stated, "In India, that means WhatsApp." The firm had announced that it would begin rolling out an intriguing new service this week that would allow residents of Delhi NCR to book an Uber via its official chatbot on WhatsApp.
In December 2021, the Uber-WhatsApp integrator was first made available in Lucknow. Depending on whatever language the user is more familiar with, the chatbot can be utilized in Hindi or English effortlessly. After a trip is over, the WhatsApp chatbot will also provide consumers with ride receipts.
For a while now, Uber has offered EVs in the United States and Europe. The business, which has its headquarters in San Francisco, California, conducts the Uber Green program to include electric vehicles in its fleet and aspires to be an emission-free platform by 2040. Additionally, $800 million has been set aside to encourage drivers on its platform to begin utilizing EVs by 2025.
How to use the Uber EV pilot?
Users must select a time and day for the travel and then click the "Reserve" function to schedule an EV ride through the Uber app. According to the app, customers can reserve a cab up to 30 days in advance under the "Reserve" function. They can even cancel the journey up to an hour before it begins to avoid fees.
When looking for an EV, people need to take into account 3 important things:
1. Price
It's crucial to examine the EV choices that fit within your budget, of course. As more EVs enter the market, there are more options available, providing you with more options when choosing your next car.
2. Range
An average app user might expect to travel between 160 and 210 kilometers every day. The number of kilometers an electric vehicle (EV) can travel before needing to be recharged is expressed as "range" and is mostly based on the size of its battery.
Accordingly, a 40kWh battery can often travel 225 kilometers on a single charge, but a 62kWh battery can typically travel 354 kilometers on a single charge.
3. Speed of charging
The size of your battery and the speed of the charger you're using will both have an impact on how long it takes to charge an EV. Kilowatts are the unit of measurement for the rate at which an EV may draw power from a charger (kW).
A standard 50kW charger can fully recharge a larger 77kWh battery in 71 minutes or a smaller 64kWh battery from 10% to 80% in 63 minutes.
The technology of the car itself, including its hardware and software for charging, is a third aspect that may have an impact on how rapidly your EV charges. This could mean that larger batteries charge even more quickly than smaller ones, depending on the model.
edited and proofread by nikita sharma