Trends
Is UPI Killing Candy Business In India?
Sometimes even the best-laid plans can result in some unpleasant surprises. According to experts, UPI payments are killing India's candy industry. Mom-and-pop shops in India have been returning candies and toffees to customers for decades in place of small change. However, since digital payments are now the norm, there is no longer a need to give out spare change, which has hurt candy companies' sales.
According to Mr. Singh, an expert with the market research company IMARC, giving out candy or chocolates in place of small change at kirana stores is a "big sales route" for these candy manufacturers. But as the digital payment ecosystem grows in popularity, he continued, "confectionery makers must find a way to remain relevant."
Amrish Rau, the founder of Pinelabs, expressed a similar viewpoint. He tweeted, "UPI is killing the candy biz." "Shopkeepers used to exchange toffees for loose cash prior to UPI. Over a period of days, these modest sums did grow to be sizable sums of money. This was stopped by UPI. People made exact payments without room for negotiation, effectively consuming the toffee sales, he continued.
And some significant businesses in India are run by confectionary companies. The wildly popular candy Pulse, which was frequently distributed as spare change at small businesses, generated Rs. 100 crore in sales in the first 8 months following its introduction. In 2020, the total Indian candy market was estimated to be worth $1.64 billion, or Rs. 10,000 crore.
But one of the greatest Indian inventions of this century has put a significant portion of this industry in jeopardy. In terms of payment volume, UPI has surpassed both debit and credit cards in India and continues to set new records every month. Even though UPI has eliminated the friction associated with millions of daily cash payments, it also seems to have unintentionally had a significant negative impact on a company that benefited from the inefficiency of the availability of small change.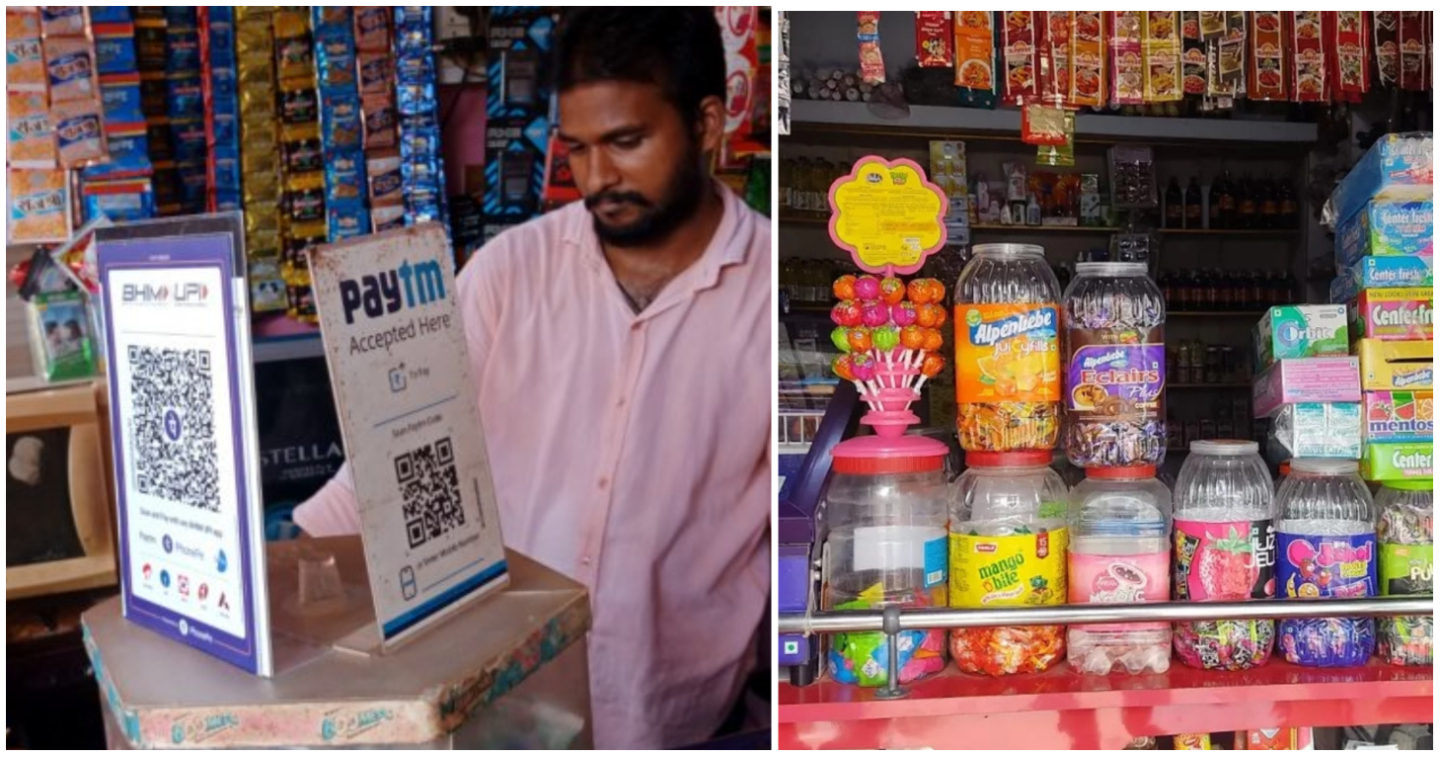 UPI:What altered?
Before the UPI, store owners would exchange candies for cash. According to studies, many buyers accepted that these small sums did end up becoming large sums of money. All of this was stopped by UPI. According to Patil, people paid the exact amount that was due without room for negotiation, which ultimately consumed the daily toffee sales.
Additionally, as a result of the Covid-19 pandemic, people started using "contact-less payment" methods. Toffee was eliminated as a result of the pandemic, which also led to a soft push toward digital payments.
According to the founder, "no chocolate (toffee) company would have ever considered financial products as their competition."
Patil emphasises the significance of comprehending consumer motivations and what might influence behaviour. To avoid shocks like UPI, he advised people to expand their product line and method of distribution.
Correlation
The fact that people no longer receive toffees as loose change is the strongest argument in favour of the theory that UPI has sealed the fate of the toffee companies. Undoubtedly, UPI usage has grown significantly in recent years, making India the nation with the most digital transactions.
In addition, Patil added, "Everyone wanted contactless payments during the pandemic. Toffee was eliminated from consideration as a result, giving soft push to digital payments. Yes, contactless payments did rise during the pandemic, and they undoubtedly aided India's transition to the digital economy.
But is it a cause?
One of India's largest confectionery producers, Parle Products Pvt Ltd, decided to stop making its Kismi Toffee, Orange Bite, London Derry, and Mango Bite 50-paise retail chocolates in 2019. UPI was not the reason, though. The company's 50-cent candies simply weren't profitable in the twenty-first century.
The confectionery industry will eventually experience a loss due to inflation unless they regularly raise their product prices. Given that the price of producing candies increased during the pandemic, this might be one of the causes for the decline in sales of foreign brands in India.
The increasing market share of domestic candy brands may also be contributing to the revenue decline of some candy companies. The profit margin of Pulse Candy's parent company, SG group, increased in 2021, and the company's profits did as well.
Similar to this, Sampre Nutritions Ltd, the business that owns the Eclairs candy brand, has a record-breaking stock price.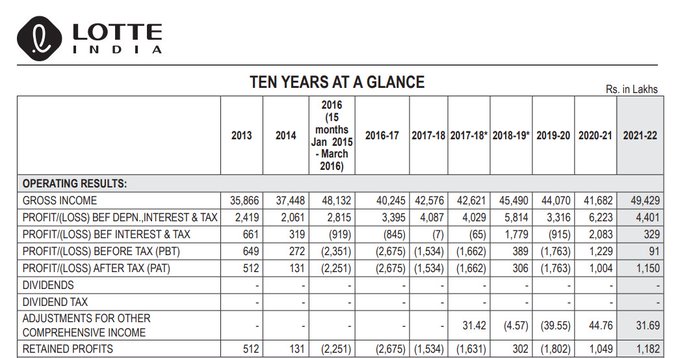 The maker of well-known brands like Coffee Bite, Lacto King, and Lotte Eclairs, Lotte India, reported record profits for the fiscal years 2020–21.
No correlation means no cause
Even though toffee rather than change is the current point of contention, candies are much more than that. India, where 444 million people are under the age of 18, is one of the primary target markets for candy producers. Children don't ask for change when they buy snacks, candy, or other items; they pay for them on demand.
According to TechSci Research's data, the Indian candy market was valued at $1643.64 million in FY2020, and by FY2026, it was expected to grow at a CAGR of 15.40% to reach USD 3661.68 million.
Undoubtedly, the introduction of UPI may have stopped people from passing off toffees as change, but this is a development to be encouraged by rather than worried about. However, according to some kirana stores AIM spoke to, customers still round off the payment and buy candies in its place. In general, UPI is not harming the sweet industry.
You may have experienced situations where your local kirana, grocery, or dairy store handed you back toffees or candies rather than returning Re 1 or 2 coins or loose change, also known as "chhutta" in India.
That was a cunning move that benefited the candy manufacturers as well as the shop owners. The shopkeepers used to make a respectable profit on each packet of candies sold, and the trick also kept toffee sales afloat. UPI, a digital payment interface, is slowly bringing about change, though.
The founder of GrowthX, Abhishek Patil, published a piece on LinkedIn detailing how the UPI destroyed the Indian candy industry.
According to Patil, "almost all big players reported staggering growth & future prospects back in early 2010s, including Mondelez, Mars, Nestle, Perfetti Van Melle, Parle & ITC."
Before UPI, shopkeepers used to "shamelessly trade toffees for loose cash," according to Patil, who was describing what had really changed in the past ten years. "As many buyers in studies agreed, these small sums over days did end up becoming large sums of money.
All of this was stopped by UPI. People paid the exact amount due without room for negotiation, which ultimately consumed the daily toffee sales "Added he. It should be noted that in September, payments made using the Unified Payments Interface (UPI) reached a significant milestone of Rs 11 lakh crore.
Volume-wise, 678 crore transactions were completed on the platform during the month. Everyone wanted to use contactless payments during the Covid-19 pandemic, according to Patil, and as digital payments proliferated, "toffee went off the picture." In his essay, he claimed that "no chocolate (toffee) company would ever think of finance products as their competition."