Trends
Luxury Automaker Audi is to Increase Their Vehicle Prices from January, After Maruti Suzuki Price Hike. How These Rising Prices Will Affect Car Lovers?
Automakers like Maruti Suzuki and now Audi announced the upcoming price hike for their cars. The company said that starting on January 1, 2022, the price of Audi vehicles will increase by 1.7%.
Automakers like Maruti Suzuki and now Audi announced the upcoming price hike for their cars. The luxury automaker Audi explained the reason behind the price increase as the input and operational costs for the vehicles are increasing too, they have no other choice other than increase the price to maintain the quality of their cars.
The company said that starting on January 1, 2022, the price of Audi vehicles will increase by 1.7%. The corporation made this choice in response to the expense increase. In 2021, Audi India introduced nine new automobiles, five of which were all-electric vehicles.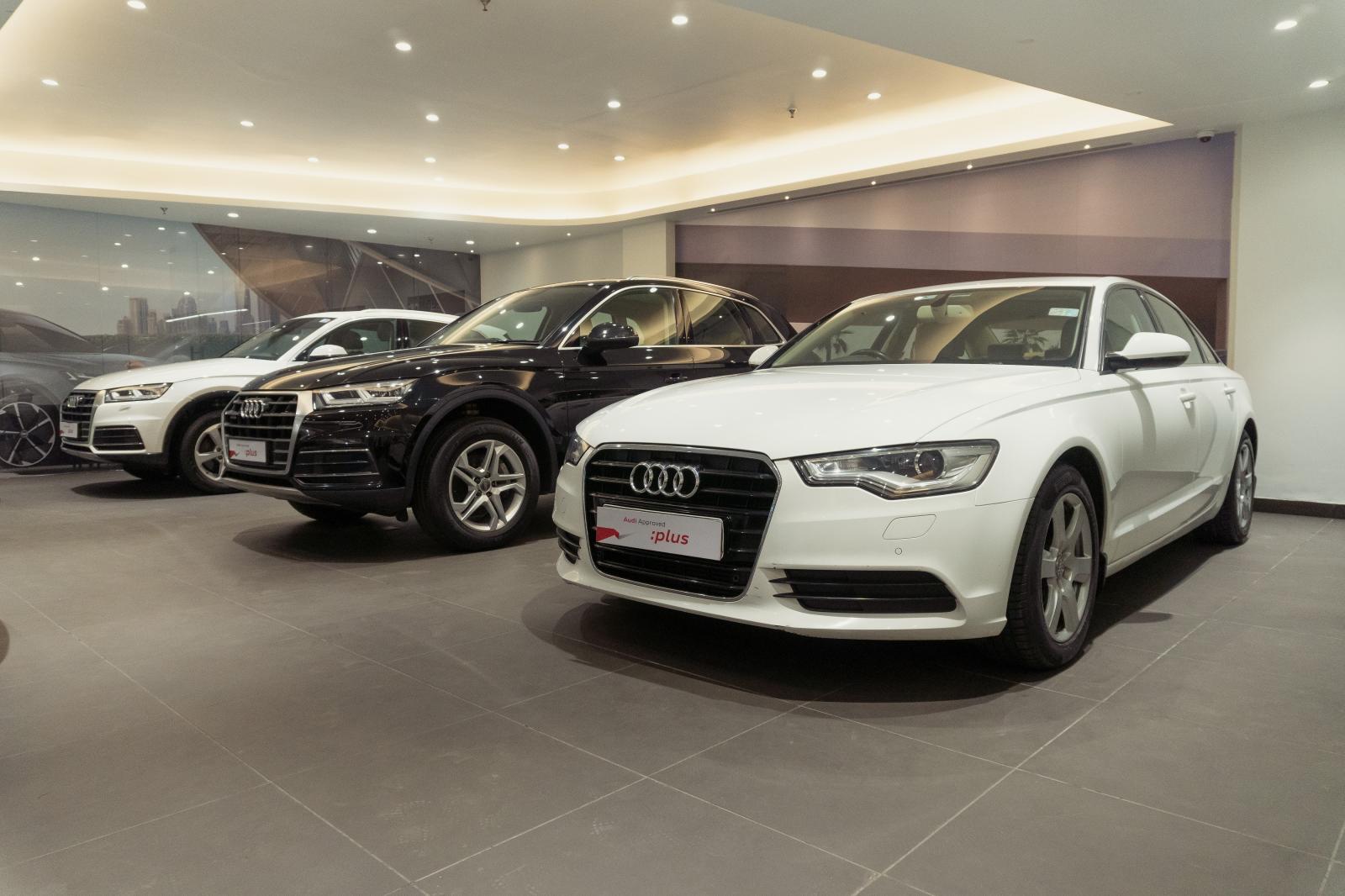 Three price increases have already been made to Audi cars this year. In January 2022, April 2022, and most recently at the start of the holiday season in September 2022, prices were raised by up to 2.4% across the board. The firm had previously increased car prices by up to 3% each time.
The A4, A6, A8 L, Q2, Q5, Q8, S5 Sportback, and RS 5 Sportback models are available from the well-known automaker Audi in India. People can also buy the RS 7, RS Q8, e-tron 50, e-tron 55, e-tron Sportback 55, e-tron GT, and RS e-tron GT.
Balbir Singh Dhillon, Audi India's head, announced the price hike and said that the company's business strategy is centered on a model that promotes sustainability and profitability. The supply chain's input and operational expenses are rising, which affects pricing changes. The new pricing range for our models is intended to uphold our brand's premium price stance, ensuring the long-term prosperity of both Audi India and our dealer partners. We've always put a priority on meeting people's needs, and we'll maintain striving to make sure that the price rise has as small of an impact as possible on our customers.
The current lineup from Audi India consists of the gasoline-powered Audi A4, Audi A6, Audi A8 L, Audi Q3, Audi Q5, Audi Q7, Audi Q8, Audi S5 Sportback, Audi RS 5 Sportback, and Audi RSQ8. The Audi e-tron brand's lineup of electric vehicles includes a variety of models, such as the Audi e-tron 50, Audi e-tron 55, Audi e-tron Sportback 55, and India's first electric supercars, the Audi e-tron GT and Audi RS e-tron GT.
Audi cars are currently available for as little as Rs. 43.12 lakh for the entry-level A4 sedan and as much as Rs. 2.24 crore for the RS 7 Sportback (all prices ex-showroom, India).
Due to a shortage of raw materials at the beginning of the year, many major OEMs like Maruti Suzuki, Toyota, Mahindra, and Tata raised the pricing of their model lineup. Additionally, during the first quarter of the year, two-wheeler prices on the Indian market rose as well.
How these rising prices will affect car lovers?
There are two reasons why someone plans to buy a car,
The need for the car

The desire to have the car
Although car prices are rising regularly, those who can afford luxury cars won't be affected by the price hike much as the price is not their first concern. When it comes to affordable cars, people will think twice before buying a car because they have to go according to their budgets.
Besides, well-known luxury car brands have set an image of their vehicles year by year, for which people are ready to give millions. And in the present world, people are more into luxury than just saving up money.
A select few people have a deep enthusiasm for driving and the aspiration to buy at least one premium vehicle. They invest in a luxurious car that will enable them to pursue their passion while putting the "price" on the second violin. A fantastic car is essential to a great driver. Therefore, any adrenaline junkie needs a better-performing car.
As more and more affluent Indians upgrade to more expensive models, the luxury car market in India is undergoing a shift. In 2022, at least two Indians will be daily splurging more than 2-2.5 crore on supercars.
According to Knight Frank Data, the number of ultra-high net worth individuals, or UHNIs, increased by 11% to 13,637 in India in 2021 from the previous year. This growth rate was the fastest in the Asia-Pacific region. Between 2022 and 2026, the number is projected to increase by 39%.
A car's value indeed decreases over time and with use. Luxury vehicles depreciate more steadily at resale than new medium or above-average vehicles, nevertheless. Additionally, many people like luxury automakers like Audi and BMW because of the trust that they have built. People readily agree to invest in luxury vehicles because they are sure it would give them unrivaled comfort and prestige.
Although not everyone is a car enthusiast, those who are don't mind spending money on a high-end luxury vehicle. Some auto aficionados are born with it and have a fleet of vehicles in their garage. While others put in a lot of effort, passion, and attention to make sure they can buy their ideal car.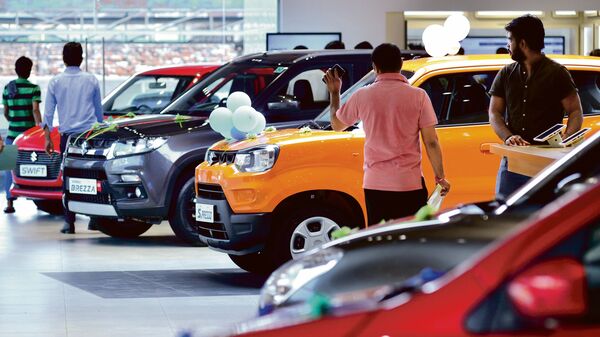 Other renowned brands also planning to raise the prices of their vehicles because of the rising cost.
Mercedes-Benz, Audi, Renault, Kia India, and MG Motor all made announcements about price increases starting in January. The corporations cite increased cost pressure brought on by recent regulatory requirements as well as general inflation as the cause of this increase.
Maruti Suzuki, the biggest automaker in the country, also disclosed a price increase. The corporation stated that there will be a range of price increases starting in January 2023 without providing the precise amount of the increase. The corporation made this choice in response to the expense increase. Additionally, Maruti Suzuki raised their automobile costs three times in 2021. While prices grew by 1.9% in September, they did so earlier in January and April and altogether by 3.5%.
Tata's top-selling subcompact SUV, the Nexon, saw a price rise last month, making it more expensive to purchase.
In its report, Rushlane provided an update on the cost. The business has raised Nexon tariffs by much to Rs 11,000, the report said.
The corporation raised the prices of the diesel and gasoline types by Rs. 11,000 and Rs. 10,500, respectively. The price of Nexon has jumped twice in the past three months, according to the business.
The price increase for Tata Motors' full line of vehicles will take effect starting in the next month. To ensure that the model range complies with the tougher emission standards that go into effect on April 1 of the following year.
Mercedes-Benz India said that the ex-showroom prices for its model range will be increased to support a sustainable and successful business. Prices would increase by up to 5% starting on January 1, 2023, according to the business. Martin Schwenk, Managing Director & CEO of Mercedes-Benz India, stated that while the firm is absorbing most of the rise, it is unable to avoid passing some of the cost increase on to the customers.
Kia India intends to raise the cost of its vehicles starting in the next month, much like the other automakers. The business said that depending on the model and trim, the price rise might be up to Rs 50,000 but would not specify how much.
edited and proofread by nikita sharma