Trends
Minister Goyal Speaks At The Asia Economic Dialogue About The Expanding Indian Economy And The Negative Elements That Surround It.
Union Commerce Minister Goyal claimed that India would overtake China as the world's third-largest economy over the next five years.
Union Minister Piyush Goyal stated recently that Korean automakers Hyundai and Kia have cost India billions of dollars in trade deficits with Korea and other countries while addressing the closing ceremony of the three-day Asia Economic Forum. He linked the move to the free-trade agreement (FTA), claiming that the Korean auto titans had spent billions of dollars since the FTA allows them to import anything.
The nationalistic spirit of Korean automakers that India lacks: Says Minister Piyush Goyal.
The Korean car sector, particularly Hyundai and Kia, are two of the laggards. They have reaped the benefits of our free trade deal with Korea and Japan, and they continue to import without discrimination. So they've cost us much, and the minister isn't afraid to say it publicly.
Goyal stated that negotiations with Korea to open up its markets were ongoing, but the true problem is the very patriotic mentality of Korean enterprises, which buy from the local market even at a greater cost. He noted that this is a sentiment that profit-driven Indian corporations sadly lack.
The Korean and Japanese governments do not prohibit India from exporting steel to Korea. But, due to their strong nationalist sentiments, India is unable to export even a tonne of steel to either of these nations. Unfortunately, that is not a part of Indian culture. If India can save ten paise, it is willing to import from anywhere and from anyone. India is willing to purchase from China if it can increase its profit margin by 2%. It's awful and heartbreaking, Goyal mentioned.
He stated that he was attempting to hold up a mirror to the Indian industry and customers by highlighting instances from Korea and Japan. Korea and Japan will buy steel from their home market even if it costs $100 per tonne more, but they will not allow an Indian business to become their supplier. No government can stop it. When India talks to the government, they claim there are no obstacles on their end. Nonetheless, there is a national spirit that firms exhibit to support their sector. Goyal said.
According to the minister, production-linked incentive (PLI) programs could only support the manufacturing sector to a certain amount since they needed to be 'competitive, stand on their legs, and give excellent products to consumers in the end.
The impact of the Ukraine-Russia War.
He stated that the Ukraine-Russia war had a greater impact on the industrialized world than on underdeveloped ones. The battle had a severe impact on food and energy security throughout the planet. This dispute has left India worse off than it was before the conflict, with consequences for inflation, interest rate movement, and decreasing GDP, according to Goyal.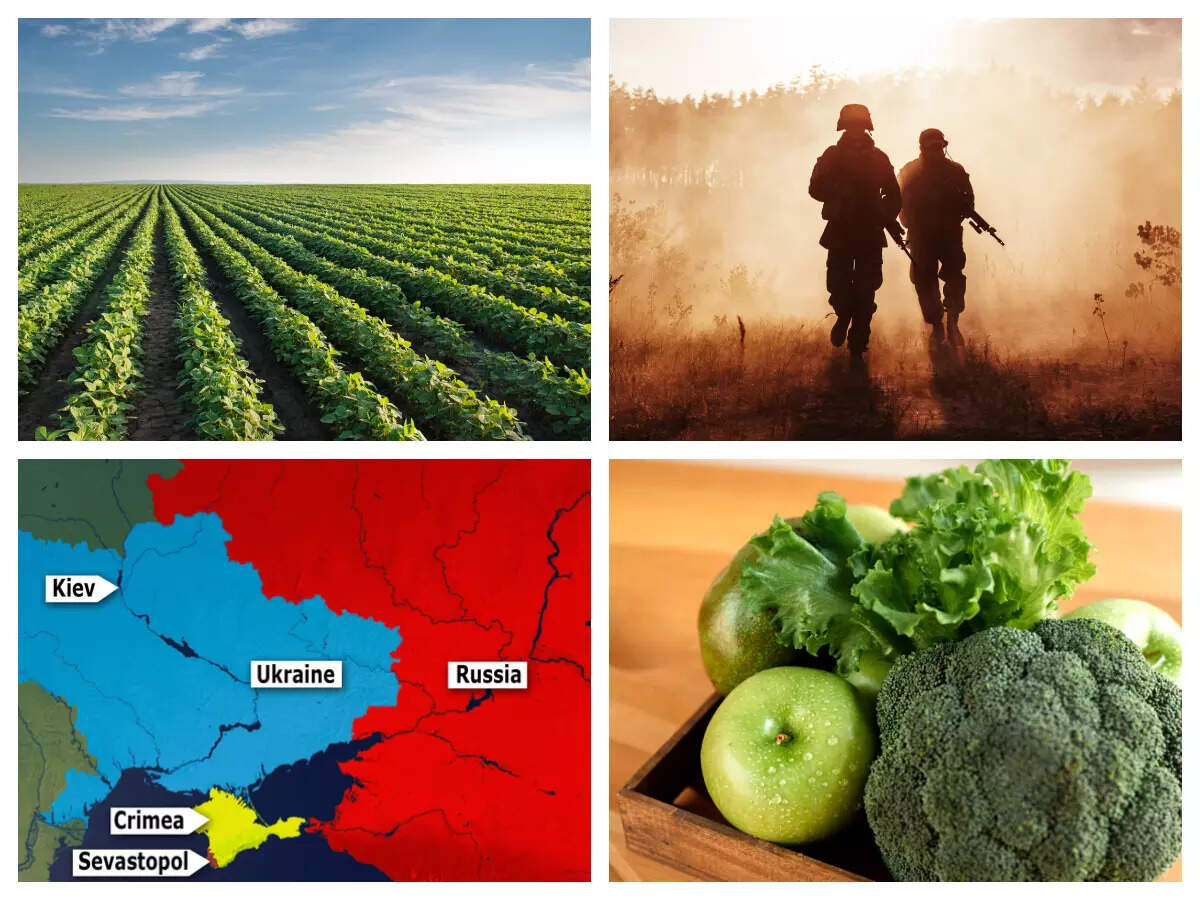 The dream of a $40 trillion economy.
Union Commerce Minister Goyal also claimed that India would overtake China as the world's third-largest economy over the next five years. Goyal also stated that if India continues to expand at its current rate, it would have a $40 trillion GDP by 2047, the centennial year of India's independence.
India has already climbed from the tenth to the fifth largest economy, and it has a youthful demographic dividend that is being recognized as its most valuable asset, he noted. Regarding trade, Goyal stated that India opted not to join the Regional Comprehensive Economic Partnership (RCEP) Agreement in 2019 since it may have spelled the end of the country's manufacturing industry. He stated that the previous government's decision to join RCEP was ill-conceived and harmed India's interests by accustoming our people to low-cost, sub-standard Chinese goods.
The trade gap with China, which was less than $2 billion 15 to 16 years ago, has risen to nearly 48 billion dollars by 2014. India permitted items from China to enter while the Chinese prohibited Indian products from entering China for valid or illegitimate reasons," Goyal added.
The Minister stated that India is now a partner the world can rely on and that by turning the Covid-19 pandemic crisis into an advantage, India drew global attention, developed vaccines, and immunized the population at a low cost, did not break a single international commitment, and recorded the highest exports in 2021-2022.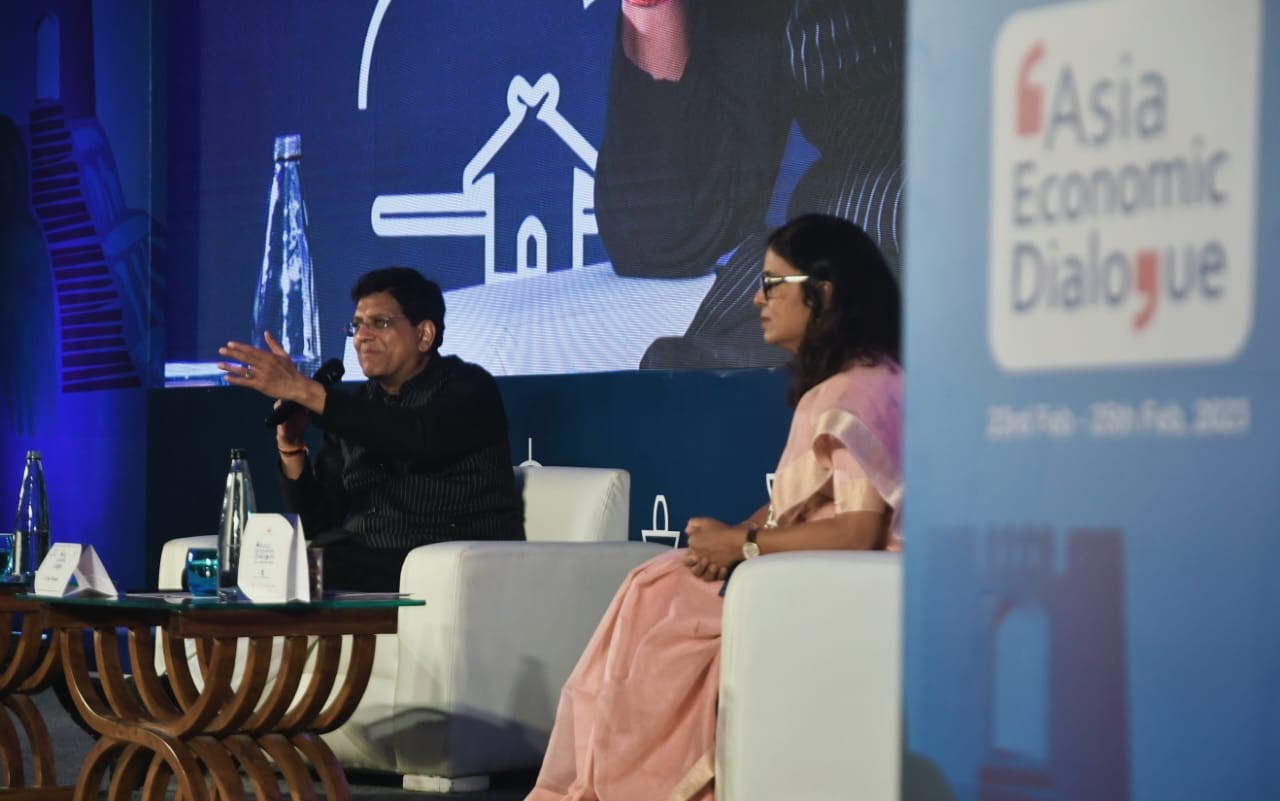 The last line.
In his speech, Goyal also discussed numerous other themes such as achieving 100% indigenization in the auto sector, encouraging MSMEs to become more lucrative, boosting green enterprises, climate change, organic farming, and so on, all of which will help us achieve a $47-trillion GDP by 2047.
edited and profread by nikita sharma