Stories
Despite Russia's threat of military retaliation if Finland appears to be getting closer to joining NATO
"Who would have anticipated that they would be able to keep back Russia militarily," Stubb said of Ukraine's opposition.
"In terms of communication and information, hands down, the world champion is Zelenskyy," Stubb remarked, praising Ukrainian President Volodymyr Zelenskyy's leadership.
"Who is the world's pariah right now—Vladimir Putin." "Who is the world's hero—Zelenskyy," Stubb pointed out.
He continued that information asymmetries, the validity of the source giving information, communication bans, and skewed social media narratives have all contributed to the establishment of these binaries.
"We are going to go into NATO – don't worry," Stubb said in response to a question from a Print subscriber about whether Ukraine's demand for security guarantees was a model Finland might follow instead of joining NATO.
Finns, according to Stubb, are agile and fast to respond to critical historical developments, and this war is no exception.
"In 1809, Finland became an autonomous part of Russia, separating itself from Sweden and increasing its autonomy. Finland declared independence shortly after the Bolshevik revolution in 1917. Finland became a member of the European Union after the Soviet Union fell apart. Finland will join NATO if Putin continues to be the aggressor. "The application will be ready in a few weeks," Stubb stated confidently.
According to Reuters, Finland's administration aims to present a national security study to the country's parliament by mid-April, which might lead to a NATO membership procedure.
According to Reuters, when Russia attacked aspiring NATO member Ukraine and threatened "severe military and political consequences" if Finland attempted to join the alliance, the 5.5 million-strong country began working actively toward membership.
According to Newsweek, popular support for NATO membership in Finland reached 60% in March, a 34 per cent rise since the autumn of 2021. Russia is "not the neighbour we thought it was," according to Finnish Prime Minister Sanna Marin. She added that Russia's invasion of Ukraine and threats toward Finland had transformed the nations' relationship in an "irreversible" way.
Reuters says that, even though Finland is no longer a member of NATO, it retains close connections with the organisation. Finnish military units assisted NATO forces in Afghanistan and Kosovo, and they are the NATO Response Force members.
After World War II, during which Finland fought the Soviet Union, Finland refused to join NATO, opting instead for the Paasikivi-Kekkonen doctrine. According to Wilson Centre academics Robin Forsberg and Jason C. Moyer, this policy "positioned Finland as a neutral country during the Cold War while preserving good relations with" the Soviets.
According to Reuters, support for NATO membership has grown in Sweden, a country that hasn't fought a war since 1814, but the government isn't advancing as quickly as Finland.
Russia threatens military consequences.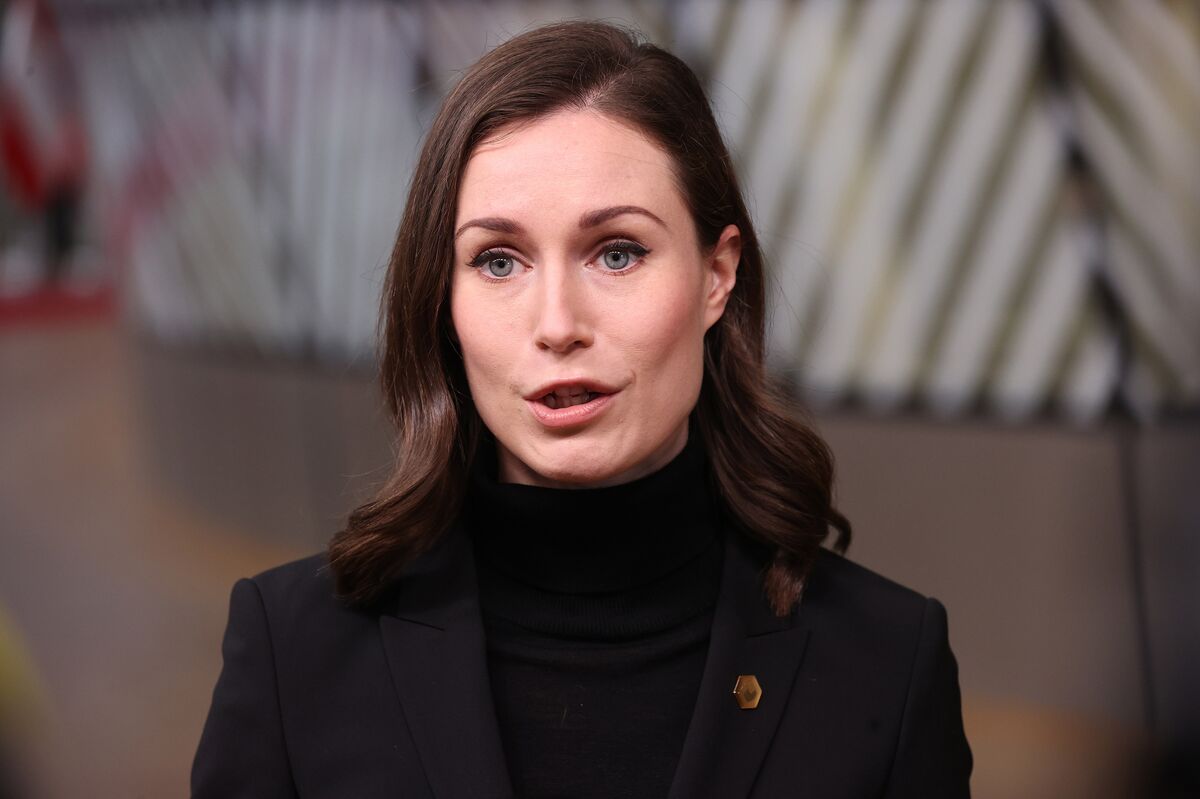 Despite Russia's threats of military retaliation if Finland joins NATO, it appears that Finland is getting closer to joining the military alliance. In light of Russia's invasion of Ukraine, Finland's government and NATO have both stated that the country may join shortly. A recent poll found that a majority of Finns support membership.
Finland and Russia have a long border. Russia has threatened Finland if it decides to join the EU. If Finland or Sweden, Finland's neighbour, tried to join, a Russian foreign ministry official warned of "severe military and political consequences."
Russian President Vladimir Putin justified his invasion of Ukraine by citing the possibility of NATO spreading eastward. He justified Russia's invasion as self-defense against the alliance's expansion. In Finland, public support for joining the coalition appears to be growing.
Following Russia's invasion of Ukraine in March, a poll done by the Finnish Business and Policy Forum Eva think tank indicated that 60% of Finns supported Finland joining NATO, a significant increase from prior years. Joining NATO might put Finland's security in danger, especially if Russia views it as an act of aggression.
Last month, Finnish President Sauli Niinistö stated that asking for NATO membership carries a "significant danger" of escalation in Europe. Finland was a part of the Russian Empire at one time. The Soviet Union invaded it after gaining independence in 1939, but it successfully fought back.
If Finland and Sweden applied, they would be welcomed into NATO, Stoltenberg claims
RUSSELS, BELGIAN REPUBLICAN REPUBLICAN RE NATO partners would welcome Finland and Sweden into the alliance if they chose to join. Still, it is up to the two countries to make that decision.
"Of course, they have the final say, but if they apply, I anticipate 30 allies to welcome them," Stoltenberg said at a press conference.
He predicted that NATO would find a method "to resolve the worries they may have about this interim period between having applied and until the last ratification (by members) had taken place," referring to the possibility of Russian reprisal before NATO fully protected the two.
According to Alexander Stubb, Putin wants to be known as a "Russian unifier," the former Prime Minister of Finland.
"The WTO, IMF, World Bank, NATO, and the EU were founded in a world that no longer exists," former Finnish Prime Minister Alexander Stubb said on Saturday, adding that a post-cold-war order must focus on coping with multi-polarity and guaranteeing equitable power transfers among nations.
Stubb also discussed Putin's goals, India's vital role in world events during the Ukraine conflict, and the likelihood of Finland joining NATO in a free-wheeling debate with a media outlet's Editor-in-Chief during a virtual 'Off The Cuff' session.
"We're in the midst of a conflict." It's tough to make any comparisons. "You may compare this war to Finland's winter war with the Soviet Union from 1939 to 1940," Stubb remarked, pointing out the dangers of analysts over-rationalizing the past while analysing the present.
Putin is being labelled as 'Reasonable, analytical, and astute.'
Stubb criticised the erroneous psychoanalysis by western analysts and commentators who have labelled Putin "irrational" when analysing Putin's motivations for the conflict and what could be a possible ultimate objective.
"He's a logical, analytical, astute, and chilly performer." Always meticulously prepared. "Just because he appears insane to the west does not mean he is," the former prime minister remarked.
"He wants to establish a Russia founded on three things – one language, one religion, and one leader," Stubb continued, explaining the three primary reasons for Putin's onslaught in Ukraine. He'll do everything he can to make that happen. He wants to be known as Russia's unifier."
'Winning India's Hearts & Minds'
"This is very much about capturing the hearts and minds of India," Stubb added, referring to the flurry of high-ranking international dignitaries who visited India during the Russia-Ukraine conflict, including Japan's Prime Minister, the UK Foreign Secretary, and foreign ministers from both China and Russia. "In order to prepare for the future."
According to Stubb, the entire globe is telling India that it is "important." He said that China, Europe, the United Kingdom, and the rest of the world are repeating India's importance in the face of a global crisis.
According to Finland's prime minister, NATO membership must be decided in the spring.
A NATIONAL ALLIANCE DECISION WILL BE MADE THIS SPRING, according to Prime Minister Sanna Marin (SDP).
Marin told the Social Democrats' party council on Saturday that Russia's activities in Ukraine, which are in "flagrant violation" of international accords to which the country has also committed, have changed Europe's security picture.
"We'll have to review all ways to ensure the safety of Finland and Finns in this new circumstance and changed security environment." We'll have to think hard about our posture and approach to military cooperation. We'll have to do it safely yet fast and successfully."
She emphasised that the decision, whether to join or not join Nato, will have consequences.
"It's necessary to engage in intimate discussions with other nations, in addition to Finland's parliamentary procedure." In all circumstances, Nato and its member states have displayed unity and consistency in their support for the open-door policy. Regardless of the situation, the doors are always open."
During a press conference following the party council meeting, Marin said that she had discussed the potential membership application with numerous heads of state and Nato Secretary-General Jens Stoltenberg. There hasn't been a single member of the defence alliance who has expressed qualms about Finland's probable admission.
"Every conversation has reassured me that the doors are open." I'm convinced that the procedure will be swift, perhaps even faster than expected."
She stated that the Social Democratic Party's position-formulation process would be linked to the parliamentary process.
"I believe we should establish our viewpoint using the same method we use to approve government programmes and decide whether or not to join the government." This means that decisions about the party's position would be decided during an extraordinary party council meeting," she explained, declining to speculate on the date of the meeting.
"I'll also share my own view on Finland's Nato membership during this collaborative discussion and procedure."
edited and proofread by nikita sharma