Trends
Reliance AGM over the years: Free voice calls, JioPhone; Satya Nadella and Sundar Pichai on stage and more 2022
Reliance AGM over the years: Free voice calls, JioPhone; Satya Nadella and Sundar Pichai on stage and more 2022
The AGM 2022 for Reliance Industry is fixed on August 29. One of the year's most important annual corporate gatherings of the year has historically been the company's AGM. Some major firm announcements for its shareholders and customers nationwide have been made on this platform.
These include the introduction of Jio, JioGigaFiber, JioPhone, and other products. Here are some of RIL's major technological statements made by RIL during its AGM over the previous ten years.
2014 Reliance AGM: Announced In 2015, Reliance Jio will be introduced gradually.
At the company's 2014 annual general meeting, Mukesh Ambani declared that Reliance Industries Ltd would begin providing fourth-generation (4G) telecom services the following year (2015). He told all the investors that Reliance planned to invest 700 billion rupees in the Reliance Jio telecom company and would roll out services in phases across India in 2015.
The 2016 Reliance AGM permanently changed the telecom sector. In all of India, voice call rates will vanish, according to Reliance. "Jio customers will receive free nationwide voice calls at all times. Paying for voice service is coming to an end. On the Jio network, Jio will lead India into a new age. All around India.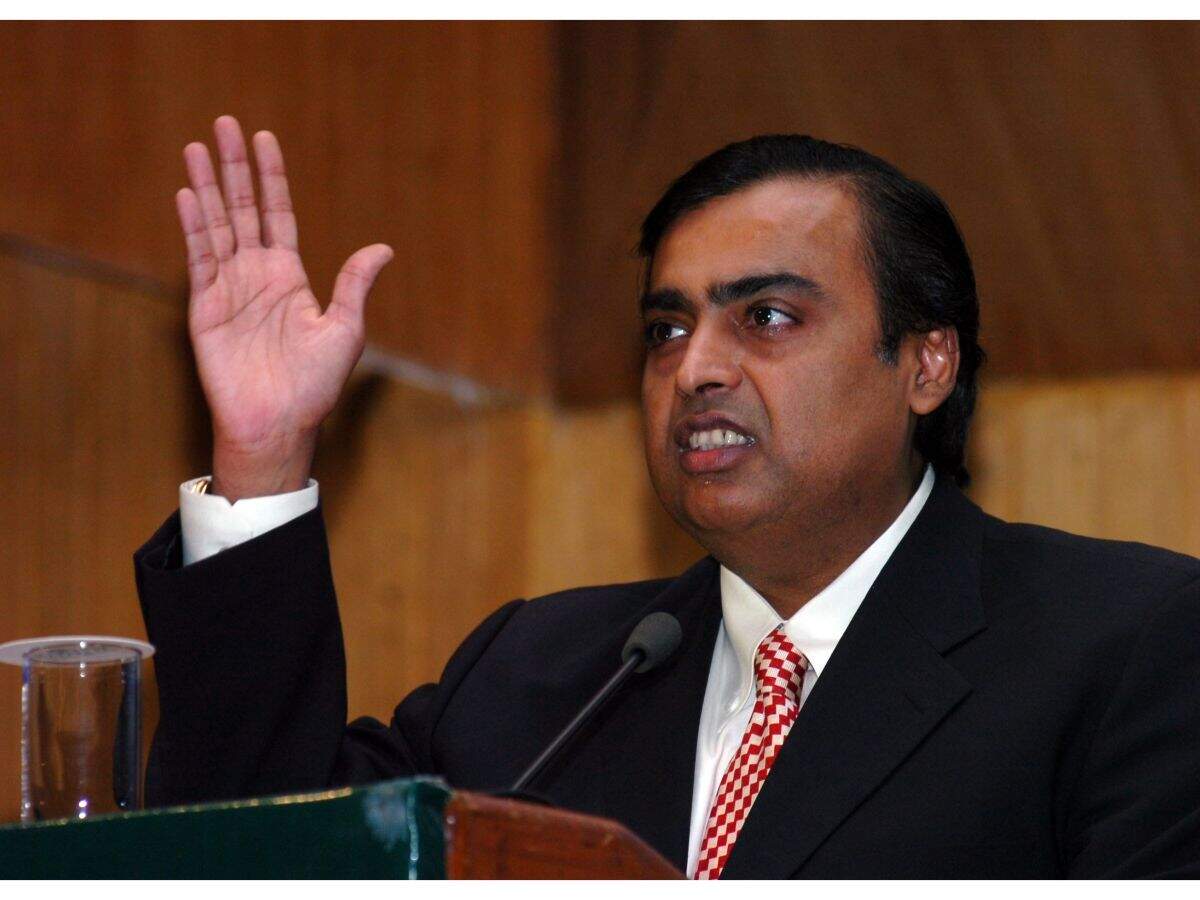 Any type of network, please. Always. No roaming fees,  in keeping with the philosophy of One India. Voice call rates will be eliminated in India, thanks to Jio. Never again will a Jio client be charged for phone calls. At the AGM, Mukesh Ambani made a statement. He began his address by pledging Reliance Jio's support for Prime Minister Narendra Modi's purpose of creating a digital India for the country's 1.2 billion citizens.
The lowest rate in the world, according to him, will be provided by the company, which will supply internet at Rs 50 per GB. Other noteworthy announcements from the firm included the launch of a variety of incredibly cheap 4G LTE handsets under the LYF brand, with prices starting price Of rs 2,999.
Ambani told his investors that models with more features were available at progressively higher price pointers, such as Rs 3999, Rs 4999, and Rs 5,999. The business unveiled the Rs 1,999 Jio-Fi 4G LTE personal router.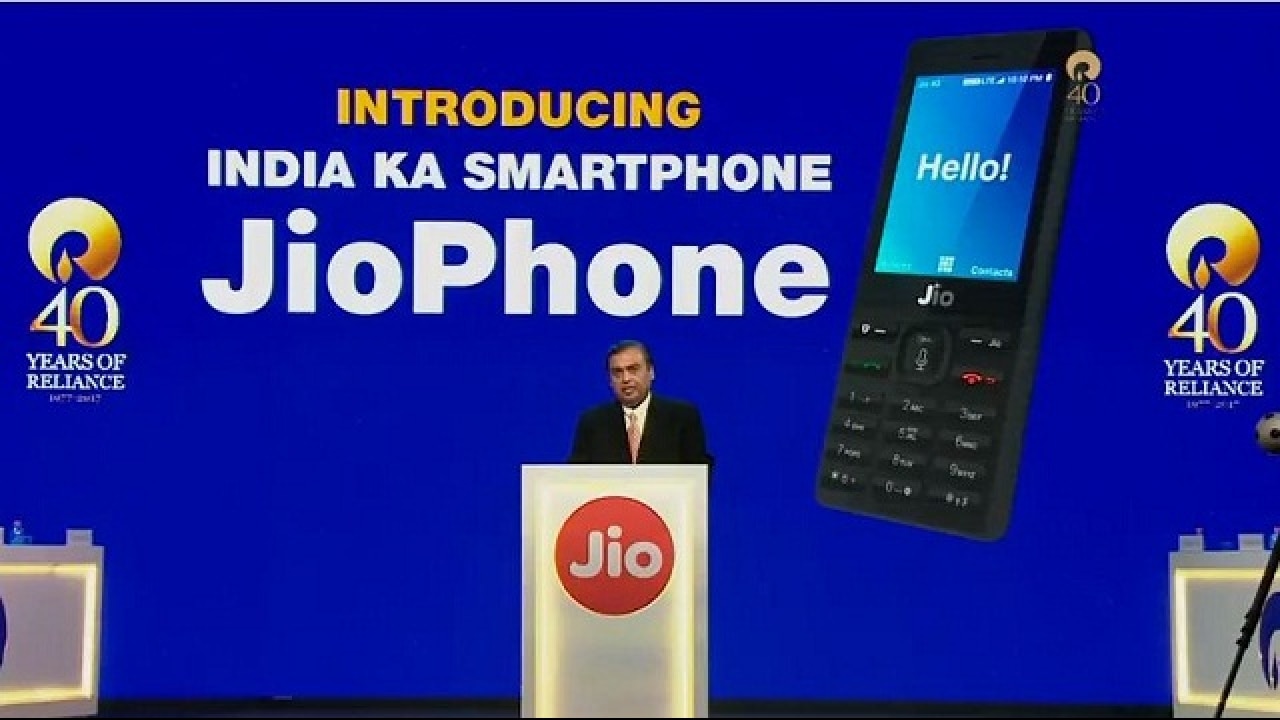 JioPhone — India's first intelligent smartphone — was unveiled during the 2017 Reliance AGM.
The firm's first 4G VoLTE handset, the JioPhone, was the proper announcement during the 2017 Reliance AGM. "Jio will modernize the traditional feature phone today. With a ground-breaking tool, an unrivaled Indian creation, Made in India, for all Indians, and by youth. Distinguished members, Let me introduce JioPhone, India's Intelligent SmartPhone. "When unveiling the phone to the company's shareholders, Mukesh Ambani remarked.
It was included with Reliance Jio packages and made "everyone at no cost" use it. JioPhone had voice commands, internet browsing capabilities, and compatibility with all Indian languages. Unlimited data JioPhone subscriptions began at Rs 153 every month. The Dhan Dhana Dhan package for JioPhone was introduced.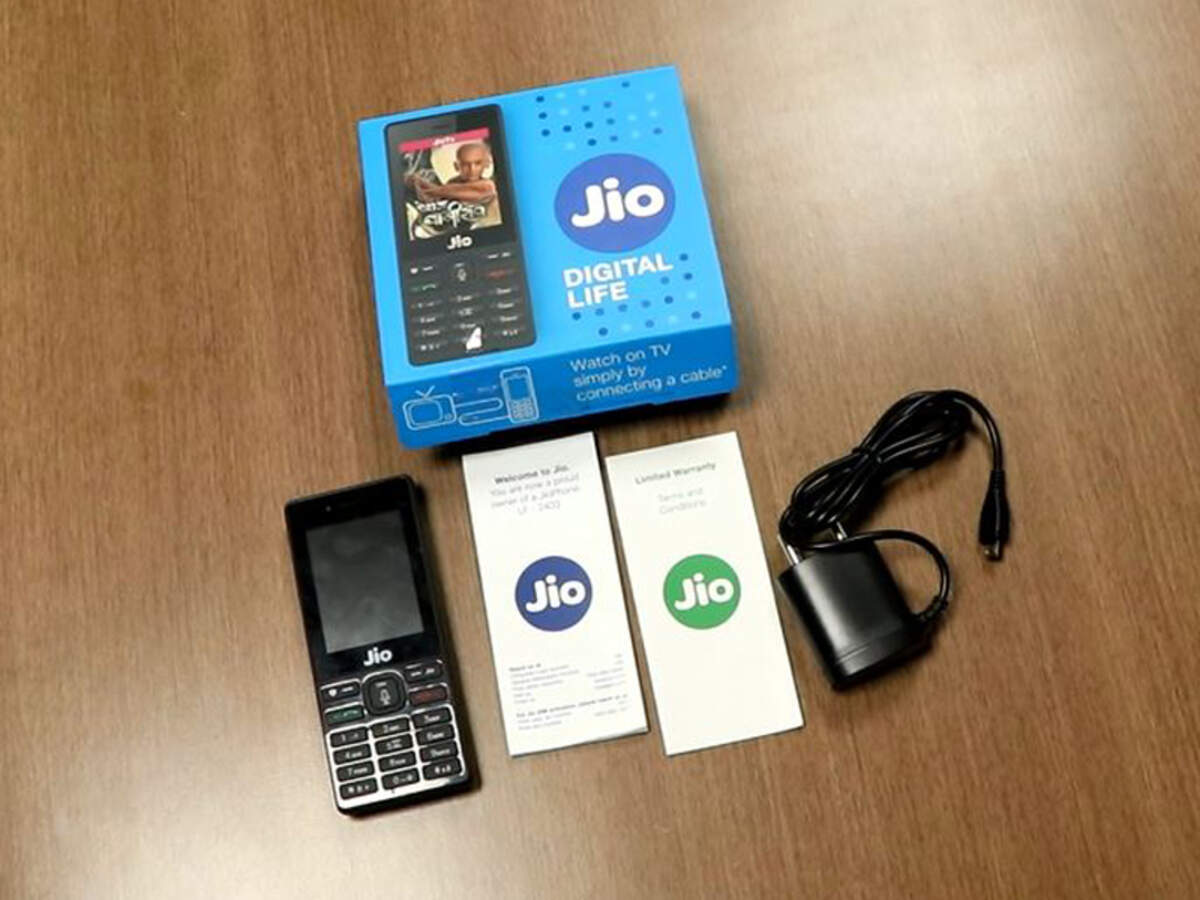 JioGigaFiber and JioPhone 2 were introduced at Reliance AGM 2018
During its AGM in 2018, Reliance introduced internet and fixed line service. "Reliance Jio is adamant about making India one of the top 5 countries for fixed-line broadband. In order to build cutting-edge digital infrastructure with an expansive fiber footprint and to deliver mobile and broadband access across the nation, your firm has already spent over Rs 250,000 crore.
According to Mukesh Ambani, the most cutting-edge fiber-based internet connectivity solutions will now be available to homes, businesses, small and medium-sized enterprises, and large corporations concurrently across 1,100 cities. With simultaneous rollouts in 1,100 Indian towns, JioGigaFiber would be the major new broadband internet rollout in the planet's history, he continued.
Other notables include the JioPhone 2's launch at a promotional price of just Rs 2999 and WhatsApp's addition to the JioPhone in a unique customized version. All JioPhone users will have access to the three most used apps, YouTube, WhatsApp, and Facebook, starting on August 15, according to Ambani.
Microsoft and Reliance have made their cloud collaboration official. "Today, I'm pleased to confirm that Jio and Google have formed exclusive, long-term cooperation to hasten our country's digital transformation. As part of this partnership, Microsoft will deploy its Azure cloud infrastructure into Jio's data centers.
At the same time, Jio establishes a network connection of sizable, top-notch data centers across India, according to Mukesh Ambani. Satya Nadella, the CEO of Microsoft, joined him onstage (virtually). "Together, we will provide SMBs across the country with all-inclusive IT solutions, ranging from computing and storage to connection and productivity. Microsoft and Jio will collaborate to introduce new internet data centers in India.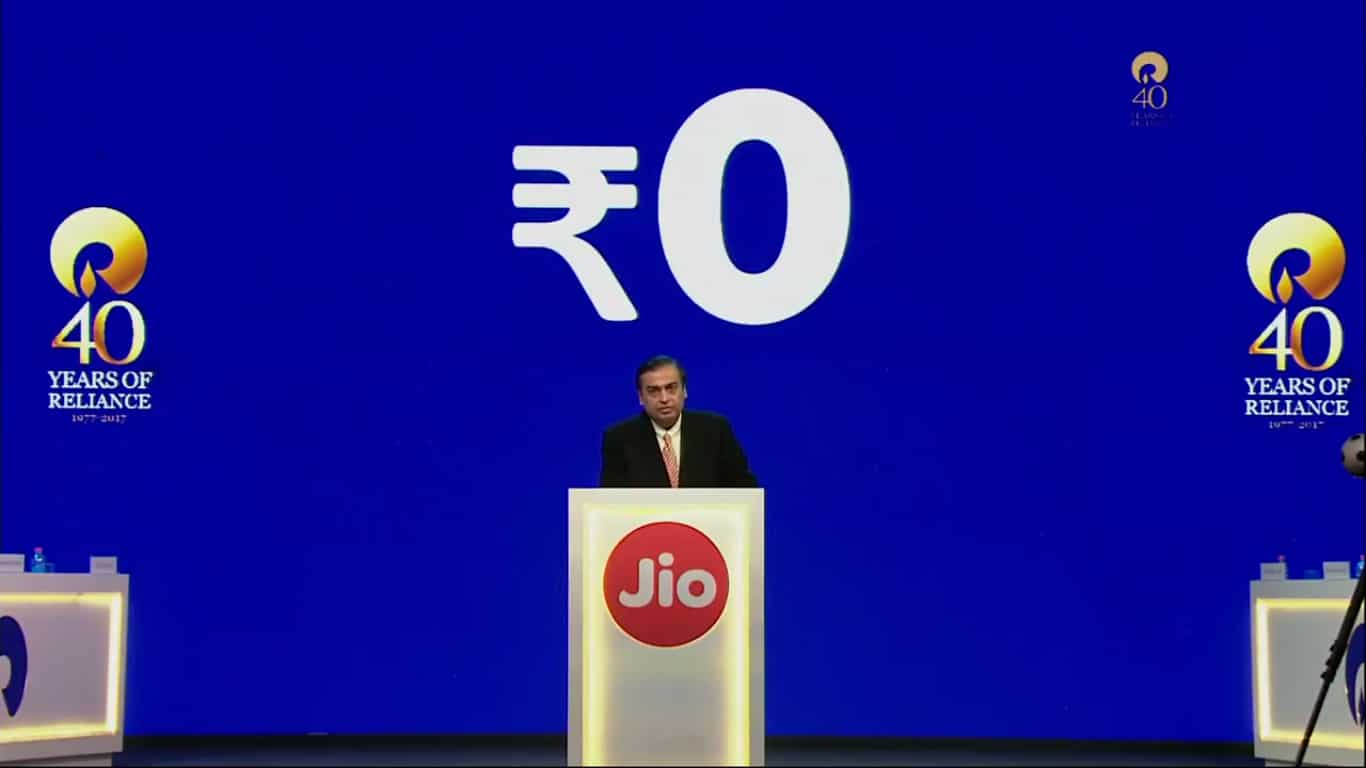 Jio and Google will provide Microsoft outlook so that more businesses may give their employees access to a contemporary work environment. And Jio and Windows will expand the reach of Azure Cognitive Services across additional devices, creating ground-breaking new intelligent experiences and adding support for up to 13 Indian languages, according to Nadella.
The launch of JioFiber services was the AGM's second central high point. "Last year, I told you about Jio's intentions for JioFiber, an optical-fiber-based fixed broadband service. We sought interest registrations from all across India beginning on August 15 of last year so that we could give JioFiber rollout priority in areas with the most interest, according to Ambani.
Reliance said that Google would contribute Rs 33,737 crores for a 7.7% interest in Jio Platforms at its 2020 Annual General Meeting. Jio also disclosed that it is creating Jio TV Plus, Jio Glass, and other products. The business provided information about JioMart and the Jio 5G solution. Jio has developed a complete 5G system from the ground up, allowing us to introduce a top-tier 5G service in India, according to Ambani.
Reliance stated that it is collaborating with Google to develop an operating system based on Android in other major announcements. According to Mukesh Ambani, Jio Networks and Google have reached business deals to create low-cost smartphones with customized editions and versions of the Android os and the Play Store.
JioPhoneNext is announced at Reliance AGM 2021, and the CEO of Google "joins" Mukesh Ambani on stage.
The JioPhone Next, the firm's first phone running an enhanced edition of the Android OS cooperatively created by Jio and Google, was unveiled at Reliance's Annual General Meeting in 2021.
"To make India a "2G-must," a very cheap 4G smartphone is necessary. Sundar and I discussed co-developing a cutting-edge, feature-rich, yet incredibly affordable smartphone with JIO and Google last year to give 2G customers their first experience with the internet. I'm happy to announce that the Google and Jio groups have worked together to create the JioPhoneNext, a revolutionary Smartphone.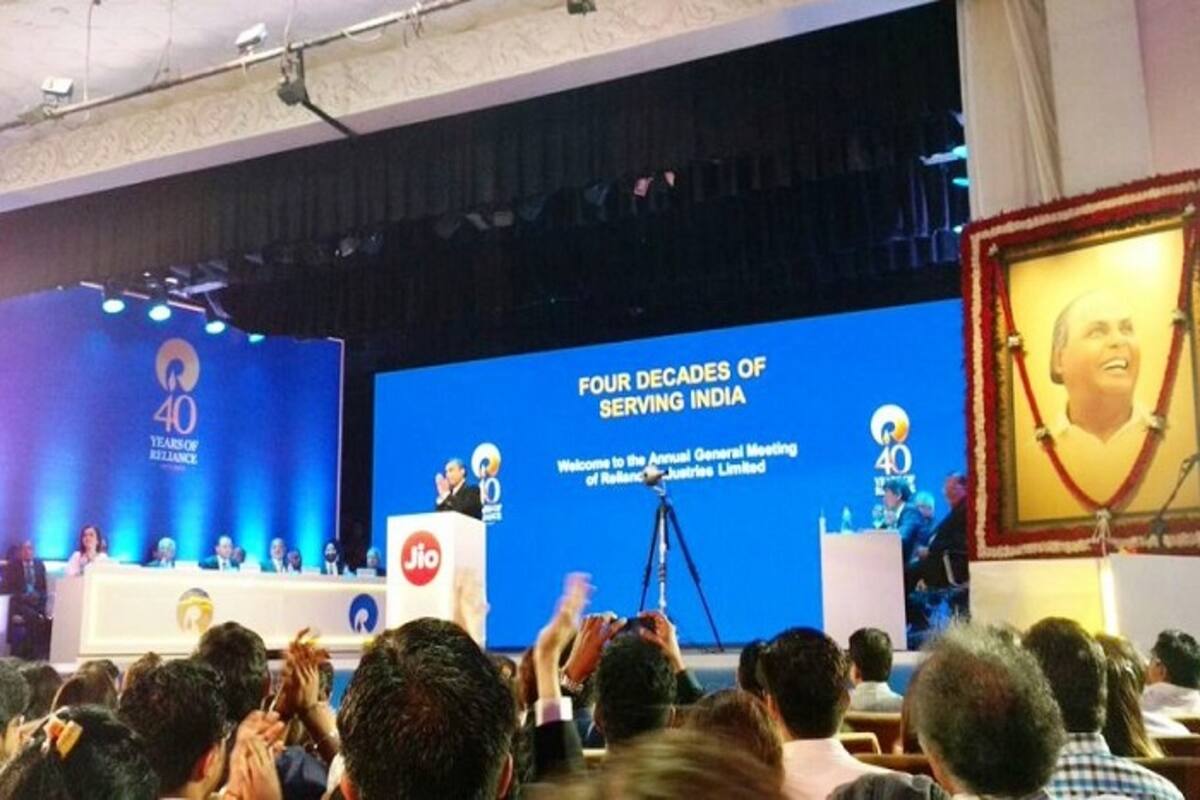 The JioPhoneNext is a fully functional smartphone that supports the Jio and Google app catalog and the Android Play Store, which gives users access to all available Android apps, "Ambani said.
Additionally, the company revealed its cloud collaboration with Google, whose CEO appeared on stage with Mukesh Ambani via video conference. "I'm happy to share that we're exceeding our cooperation. Involves a new 5G agreement between Jio and Google Cloud.
It will support companies in their digitalization and help Jio build the latest services in industries like health, education, and more, creating the groundwork for the country's next development phase. More than a million Indians will be assisted in connecting to faster and more efficient internet. According to Pichai, Reliance will move its main retail operations to Google Cloud's architecture to be part of this agreement.
Edited by Prakriti Arora