Trends
#RIPTwitter trends on Twitter; Musk temporarily shuts Twitter Offices, Ultimatum to Twitter Employees
#Twitter 2006- 2022 killed by Elon Musk RIP; # The bird has flown, #RIPTwitter
#RIPTwitter – Perhaps Twitter employees will never forgive Elon Musk for the turmoil his taking over the company has caused as the new boss of Twitter.
The doors to Twitter offices are closed due to mass resignations, and badge access for the employees will be restricted until November 21. 
Not only has Elon Musk's entry been controversial, but the days following his taking over as the new leader has led to groundbreaking changes within Twitter.
It has led thousands to be threatened with bankruptcy, pulling up their socks if they want to continue to work and even being told that "days of free food" are over!
Thus, the mass exodus, either because of layoffs announced by Musk or those who have chosen to quit Twitter rather than work with a boss that uses threats to get work out of its employees, is not surprising.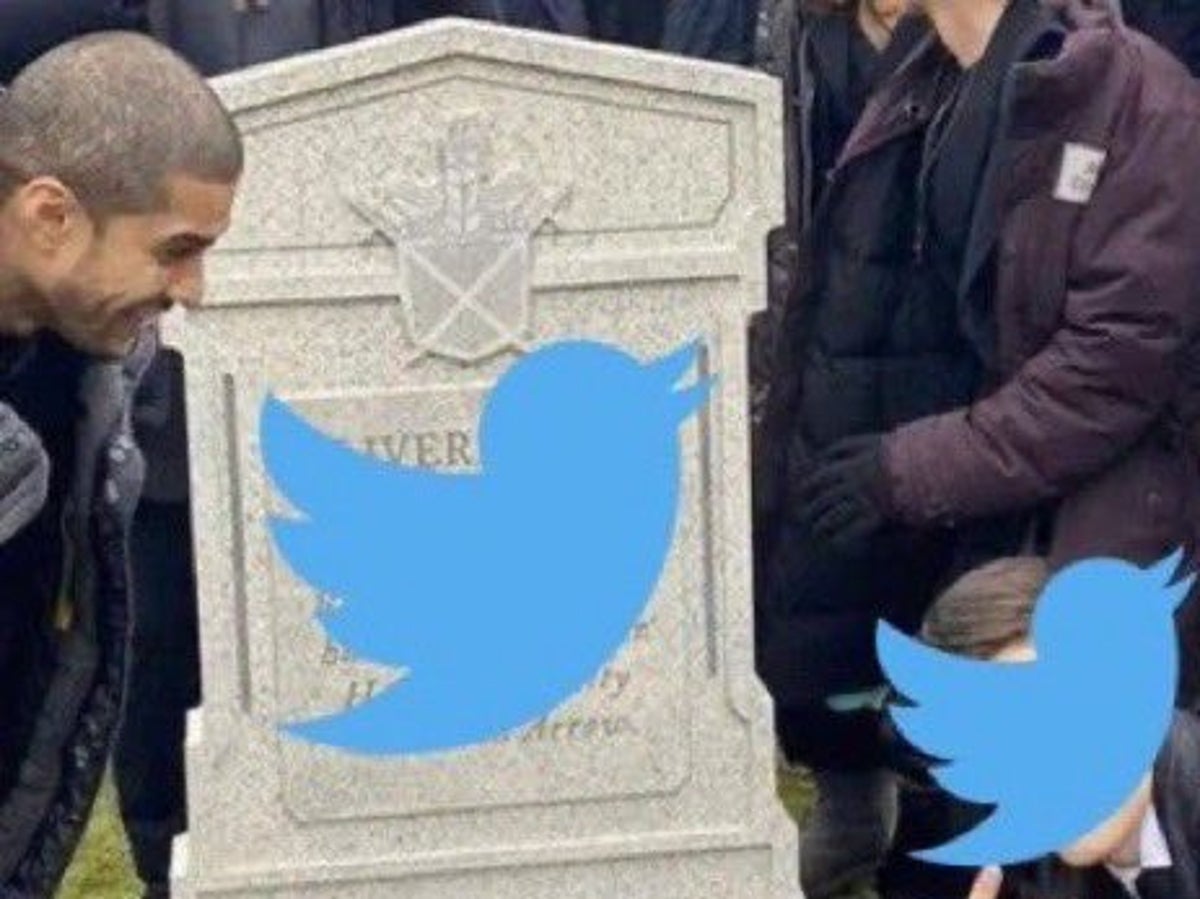 On Thursday, a fresh wave of resignations rocked Twitter again after Elon Musk; the billionaire, sent emails to employees detailing his vision for Twitter 2.0 
When questioned about the latest mass exodus of employees, Musk said – the best people are staying, so I am not super worried!
The recent development in the Twitter saga is the trending – 
#RIPTwitter – as employees quit the tech giant. The hashtag follows the recent ultimatum from Elon Musk that staffers have to sign up for "long hours at high intensity" or leave.
Elon Musk's Ultimatum
The mass exodus of Twitter employees multiplies across various offices around the world after the ultimatum given by the new boss demanded that the staff could either choose between being "extremely hardcore" and be prepared to work intense long hours or hand in their resignations. 
Well, as we now know, Hundreds of Twitter employees choose to resign rather than continue to work with the social media platform under such uncertainty and with an obnoxious boss. 
On Thursday, Twitter management also told employees that offices were temporarily closed and inaccessible, to the surprise of Twitter employees who were still with the company.
The memo has not made it clear why the decision to close Twitter offices has been implemented.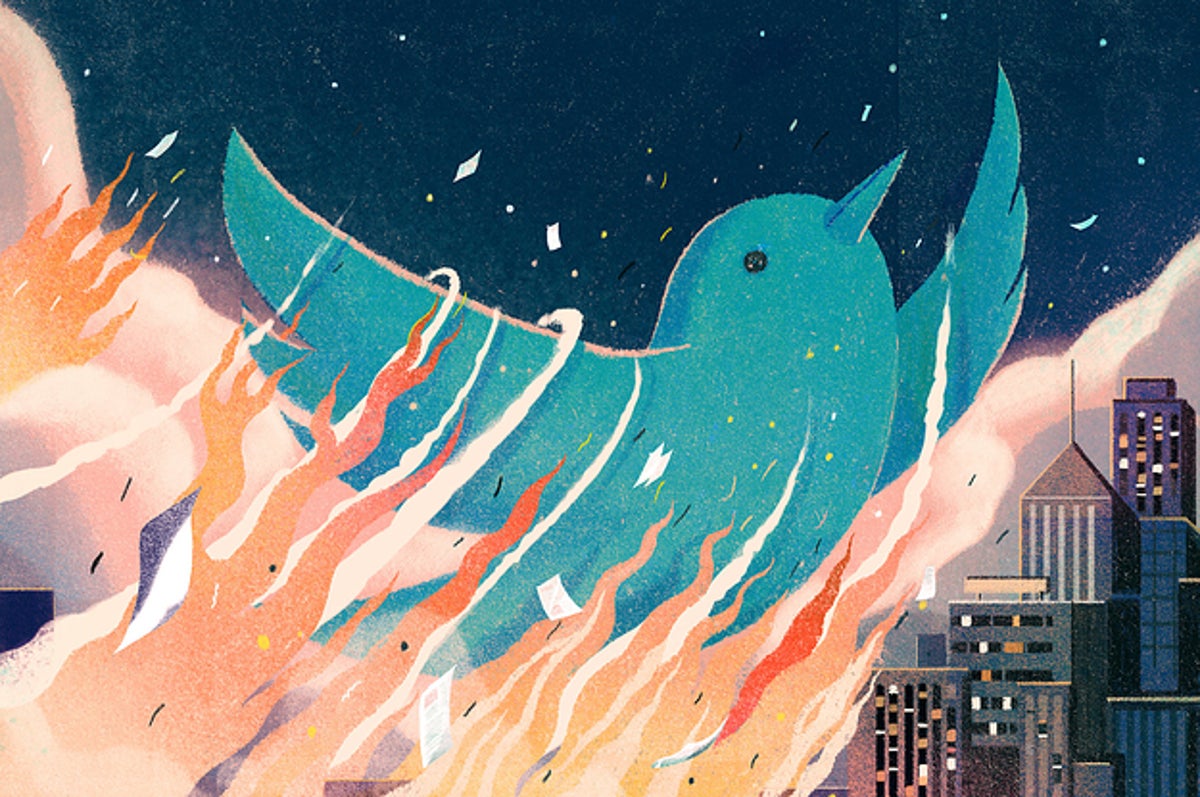 Elon Musk's Internal Memo To Employees
The day prior to shutting Twitter offices, on Wednesday, Musk, in an internal memo, wrote the ultimatum – "Going forward, to build a breakthrough Twitter 2.0 & succeed in an increasingly competitive world, we (Twitter employees) will need to be extremely hardcore," 
"This will translate to working long hours at high intensity, and only exceptional performance will constitute a passing grade," Musk wrote.
A link was given to the staff, and they were asked to affirm their commitment to "the new Twitter 2.0" by 5:00 pm New York time, Thursday.
One employee tweeted – "I may be #exceptional, but gosh darn it, I'm just not #hardcore,".
Following Musk's ultimatum, hundreds of Twitter employees are expected to be leaving the social media company. Amid all the chaos, #RipTwitter has started trending on social media. 
According to media reports, employees, internally known as "Tweeps", used the hashtag #LoveWhereYouWorked… and the salute emoji as they tweeted about their resignations.
One even wrote the bird has flown; here are some tweets mourning the "death" of the social media company. 
Twitter 2006- 2022 killed by Elon Musk RIP #RIPTwitter
extinction of the penguins #RIPTwitter
RIPTwitter #RIPTwitter
Elon shut down Twitter HQ, and now activists are projecting onto the building #RIPTwitter
Elon Musk Backtracks?
Musk, in his latest, has been said to have backtracked on his hardline ultimatum, which has led to further confusion; his latest statement – 
"…All that is required for approval is that your manager takes responsibility for ensuring that you are making an excellent contribution".
The latest wave of resignations came when Musk laid off almost fifty per cent of its workers across the globe and said that Twitter must be prepared to work with a skeleton staff as threats of bankruptcy loomed large on the social media company. 
Those who choose to quit were given a severance package (3 months' pay), but the exact number of employees who have opted for the same is still being determined at the moment. 
Musk, also the CEO of Tesla and SpaceX, has come under tremendous fire from all quarters for making extreme changes to the social media platform, which he bought for $44 billion late last month.
He had already fired 50% of the company's 7,500 staff, scrapped a work-from-home policy and decided to impose long hours, all while his attempts to overhaul Twitter have been nothing short of chaos and delays.
Musk's purchase of Twitter came after a series of yes and no or lack of decision-making until he finally bought Twitter.
Musk had also alleged that Twitter had concealed vital information regarding the security of the platform.
The United States regulatory bodies are also looking closely at the chaos that has enveloped Twitter employees.
Twitter has faced challenges regarding revenue generation, primarily from advertisers who have so far decided to stay away from Twitter.
Twitter has been on the verge of bankruptcy, as per Musk, who says that the cash burn in the company is on the higher side.
In his first official hands-on meeting, Musk warned the staff that work-from-home days and days of free food are over.
Musk reportedly sold $4 billion in Tesla stocks to fund Twitter.
Conclusion: Elon Musk has single-handedly given a massive blow to Twitter, rocking the very foundation it stood on.
From all accounts and Twitter trends, #LoveWhereYouWork shows how much Twitter employees enjoyed and loved working there company – Twitter.
Musk will probably find that the dedication and the enthusiasm with which Twitter employees, or Tweeps as they liked to call themselves, are difficult to come by for his new Twitter version – Twitter 2.0