Trends
Saudi Aramco Purchases 10% Stake Of Rongsheng Petrochemical In $3.6-Billion Deal
According to the terms of the agreement, Aramco will enter into a long-term sales arrangement with Rongsheng affiliate Zhejiang Petroleum and Chemical Co. to provide 480,000 barrels per day of Arabian crude oil.
A $3.6 billion deal between a Saudi Aramco unit and the Shenzhen-listed Rongsheng Petrochemical would "significantly" expand the Saudi Aramco unit's refining operations in China. According to the terms of the agreement, Aramco will enter into a long-term sales arrangement with Rongsheng affiliate Zhejiang Petroleum and Chemical Co. to provide 480,000 barrels per day of Arabian crude oil.
The shares of Rongsheng Petrochemical will be purchased by Aramco Overseas Corporation, the largest oil exporting company in the world. According to Mohammed Al Qahtani, executive vice president of downstream operations at Aramco, "It is a crucial purchase for Aramco in a key market, supporting our growth objectives and furthering our liquids to chemicals strategy."
It also guarantees a steady supply of necessary crude to one of China's most significant refiners. As its economy gradually returns to normal after almost three years of harsh Covid controls, China is anticipated to import record amounts of petroleum this year. The gross domestic product of China is predicted by the International Monetary Fund to increase by 5.2% this year, two percentage points more than in 2022. After a decline during the epidemic in 2020, growth picked up to 8.4% in 2021.
Agreement Details
The most recent agreement comes a day after Aramco and its Chinese partners decided to speed up a project that was initially announced in March last year by agreeing to start building a refining and petrochemical complex in China's northeast in the second quarter of this year. Aramco announced on Sunday that its joint venture, Huajin Aramco Petrochemical Company (Hapco), is building a complex with a daily processing capacity of 300,000 barrels of oil and a petrochemical plant.
The plant, which is being built in China's Liaoning province, will receive up to 210,000 bpd of crude oil from Aramco, which owns a 30% share in Hapco. It is expected to be completely operational by 2026. According to Aramco, the cooperation with Rongsheng and Hapco will allow it to provide 690,000 bpd of crude to high chemical conversion assets.
The largest integrated refining and chemicals complex in China, with a capacity to process 800,000 bpd of crude oil and to manufacture 4.2 million metric tonnes of ethylene annually, is owned and operated by Zhejiang Petroleum and Chemical, which Rongsheng owns a 51% equity interest in. The expansion of the global petrochemicals industry will have a bright future thanks to this strategic cooperation. According to Li Shuirong, chairman of Rongsheng, "I think that Aramco's collaboration will significantly boost Rongsheng in implementing its petrochemical growth strategy.
Major shareholder, Zhejiang Rongsheng Holding Group is selling shares in Rongsheng off-market, with the possibility of future cooperation between the parties in trading, refining, the production of chemicals, and technology licensing. The purchase, which is subject to regulatory approvals, is scheduled to close by the end of 2023. Amin Nasser, the chief executive of Saudi Aramco, stated at the China Development Forum on Sunday that the company is "doubling down" on China's energy supplies.
We aspire to be a complete source of energy and chemicals for China's high-quality development and long-term energy security. We are focusing even more on China's energy supply as a result, including novel chemicals, innovative materials, and products with smaller carbon footprints. Saudi Arabia continues to be China's leading oil supplier, despite a rise in its imports of Russian crude last year. China received 87.49 million tonnes of crude oil from Saudi Arabia in 2022, or 1.75 million barrels per day.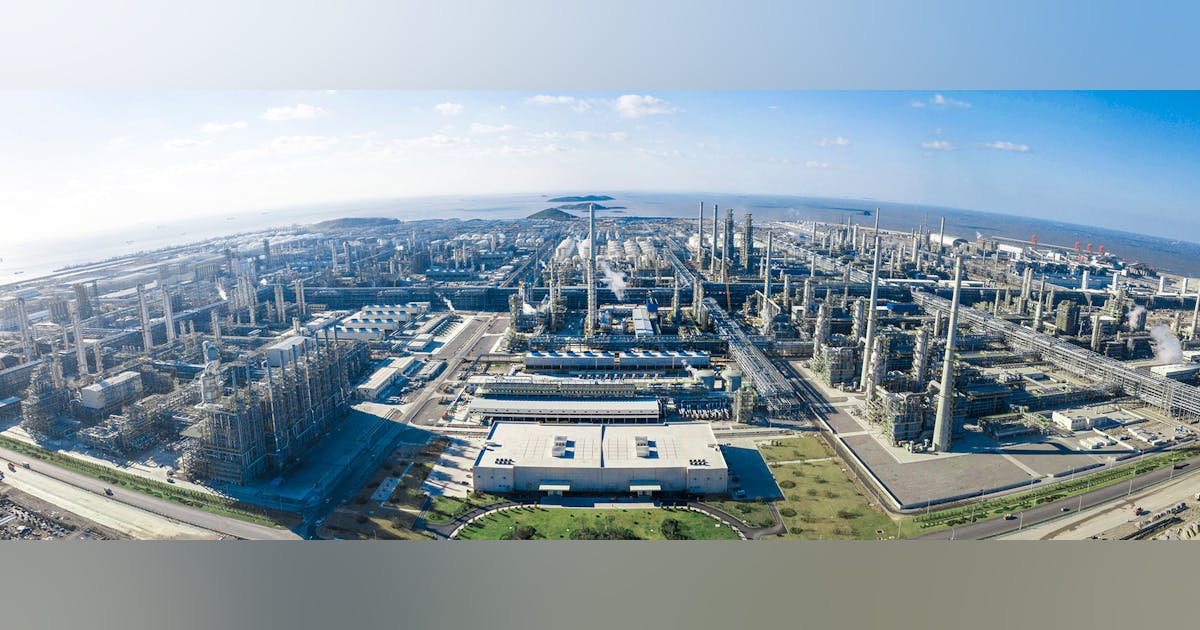 Aramco's profits increased as a result of high oil prices, a production agreement with Russia, and other factors, especially after the Russian invasion of Ukraine shook up the world energy markets. This is a closer examination of the factors influencing Aramco's earnings and what they suggest.
Analyzing Aramco's record earnings
The whole oil and gas produced in Saudi Arabia are produced by Aramco, whose revenue increased by approximately 47% to $110 billion in 2022. That's partly because nations started removing coronavirus limitations and returning to regular operations when COVID-19 vaccinations became more widely accessible. Once individuals resumed commuting to work, they began traveling more and spending more money, which helped increase the oil demand.
According to Aramco's CEO Amin Nasser, the staggering $161.1 billion in profits realized in 2022 were brought about by higher sales volumes, higher sales volumes of crude oil, and improved margins for refined goods. The business estimated that in 2022 it would produce 13.6 million barrels of oil daily on average. Its largest consumer is China, where demand for Saudi oil is anticipated to increase in the future years. But, by the end of last year, slow demand had helped to somewhat lower high oil prices.
Aramco invested in the construction of a sizable integrated refinery and petrochemical complex in northeast China last year, one of its biggest business ventures. Aramco announced it would increase the dividend it pays to its shareholders by 4%, to $19.5 billion, even though just a small portion of its shares are traded on the Saudi stock exchange. The Saudi government is the largest shareholder in the corporation.
The ambitious initiatives of Saudi Arabia are fueled by oil revenue
Saudi Arabia is attempting to diversify its economy away from oil exports by establishing other revenue streams from industries like mining and tourism. Despite these efforts at diversification, the kingdom's economy is still largely supported by oil exports. For Saudi Crown Prince Mohammed, this implies that Aramco profits rise along with the price of oil. The Public Investment Fund (PIF), Saudi Arabia's sovereign wealth fund run by the crown prince, might now receive more funding as a result.
The PIF is in charge of several projects, including NEOM, a futuristic metropolis in the northwest of the country, a new downtown for Riyadh with a gigantic cube-shaped tower as its focal point, and a Maldives-like tourist destination along the Red Sea.
The PIF can more readily raise its investment in businesses around the world when oil prices are high, which in turn offers Saudi Arabia more clout and influence. The PIF has already acquired sizeable shares in businesses like Nintendo, Lucid Motors, a producer of electric cars, Live Nation, a concert promoter, and the corporation that runs Carnival Cruise Lines. Also, the PIF has boosted Saudi Arabia's prestige with significant investments in sports, such as the purchase of Newcastle United of the English Premier League and LIV Golf, a tour that competes with the PGA Tour.
The goal of these investments and Prince Mohammed's massive projects is to provide the country with new revenue streams and, ultimately, millions of employment for Saudi youth joining the labor force.
Instability worldwide is driving up prices.
Oil prices, in particular, soared as a result of the uncertainty the war caused after Russia invaded Ukraine in February of last year. The benchmark Brent crude price currently trades at over $80 per barrel, although it reached its pinnacle of more than $130 last year. Moreover, Saudi Arabia benefits from a Russian oil agreement. The largest oil producer in OPEC is Saudi Arabia, which also maintains ties with non-OPEC nations like Russia. To maintain stable energy prices, the so-called OPEC+ agreement has reduced oil production since 2019.
The OPEC+ deal has supported Russia's financial position. Also, it has somewhat neutralized the economic costs that Western sanctions against Russia intended to impose in retaliation for its invasion of Ukraine. Last year, the Biden administration made an effort to pressure Saudi Arabia to boost production and the world's energy supplies.
Oil demand has an impact on efforts to combat climate change.
Major fossil fuel producers like Saudi Arabia and the United Arab Emirates are expanding their investments in innovative low-carbon technologies while urging sustained investments in oil and gas as the globe moves more and more towards cleaner types of energy. Environmentalists and U.N. scientists disagree, arguing that the world has to phase out fossil fuels quickly to prevent catastrophic global warming levels.
Amin, the CEO of Aramco, stated that the company's priorities include "spending in with the potential to deliver additional emission reductions, as well as boosting oil, gas, and chemical production." He stated that oil and petrol will continue to be crucial for sustaining economies for the foreseeable future the company's results report. He claimed that underinvestment in this industry posed "serious" concerns that could result in higher energy costs for consumers all around the world.
Edited by Prakriti Arora