Trends
SoftBank Group: The God Or Demon, A Blessing Or A Curse For Indian Startups?
On 3rd September 1981, Masayoshi Son, a Japanese multinational investor, started a financial and investment company Softbank Group Corp; its vision was to provide funding to startups globally which have the growth potential to succeed long-term in business.
Softbank Group has, through the years, with the vision to fund startups, emerged as one of the most critical and by far the largest investment vehicle for innumerable startups in India.
In fact, SoftBank's role in the Indian startup ecosystem has been vital and unparalleled as it made arrangements to provide funds under the Vision Funds, the world's largest technology-focused venture capital funding facility with over $100 billion in capital. 
The company has funded and owned businesses in various areas such as e-commerce, internet, technology services, finance, media and marketing, broadband, fixed-line telecommunications, semiconductor design and other industries. 
Softbank is recognized by Forbes Global 2000 list with 44th position in the global ranking; also its 2nd largest Japanese publicly traded company.
Now that we have introduced Softbank, we will go into the role that Softbank has played in the Indian startup ecosystem – as that of a God or a Demon.
SoftBank – A God Or Demon To Indian Startups?
From 2014 – 20, Softbank invested approximately $8 billion in Indian startups; its target as of 2020 was to further infuse $10 billion into various sectors in India by 2024.
In 2011, Softbank made its debut in the Indian market by investing $ 200 million in InMobi, a global mobile advertising platform, and since its first investment, it has continued to show much interest and confidence in the Indian startup ecosystem. 
It further invested in Ola, Ola Electric, Automation Anywhere, Paytm, Paytm Mall, Delhivery, Grofers, Firstcry, Policy Bazaar, Snapdeal, Oyo, Housing, Hike Messenger, Flipkart, Inmobi, Unacademy, C2FO, Oak North, and the list goes on. 
So much so that Softbank had, in a few years, crowned as the darling of Indian startups; in fact, PM Narendra Modi even went on to say that he recognized the role Softbank has and is playing via investing in startups in India.
But this is where it ends but also begins; how well you see things that appear upfront may actually be quite different if one digs in a bit. 
We will explore a bit of the dig-in that we have done, and here's what we found – 
Softbank naturally has an eye and focus on investing in companies like all investment firms in startups that have growth potential, and thus SoftBank in 2018 approached Delhivery, the e-commerce logistics firm, for an investment. But some of the already invested investors were not very gungho on Softbank making its approach.
Delhivery, at that point, was already in talks with investment banks for a possible stock market listing, and both the existing investors and people at and close to Delhivery were not quickly taken by the reputation that came along with big Softbank cheques. Why?
Because the inside scoop was that Softbank, while great with writing big cheques, came with a bit of a carrot for itself which was to push budding entrepreneurs to burn massive amounts of money in order to become market leaders, also with the view of antagonizing rivals and with the ultimate aim of far-fetched world domination. 
So what exactly was the reputation of Softbank amongst those startups and entrepreneurs who indeed wanted their business to be successful and not aiming at generating false market buzz, bloated false valuations, no profits, monopoly, and ultimately cheating their customers and retail investors? 
Now coming back to Delhivery as an example, the startup at that point in time was focused on profits and not burning too much cash hence. They also had plans to go public even though the markets were pretty cold at that point in time. 
There was, as expected, much deliberation as to whether they take Softbank's offer since the startup and its management understood SoftBank's reputation of encouraging founders to spend massive amounts of money, not focus on profits, and be dominant in the room; they were worried that the company would end up staying private with loads of cash and become inefficient. 
Now let us talk about SoftBanks' first generation of internet investments – Vijay Shekhar Sharma – CEO, Founder of Paytm; Sachin Bansal – Flipkart; and a particular founder of a hospitality chain.
These personalities, as mentioned above, established a cult following, but where are the companies today?
They followed the route of Softbank – burn vast amounts of cash, gather much market buzz, become cult personalities, antagonize rivals, monopolistic behaviours and last but most importantly, wipe out retail investor's money. 
So, if this is the truth of SoftBank, has it been a god or a demon to Indian startups in the last few years?
The answer is entirely the way you want to perceive it.
Softbank's Changed Approach
The Softbank of 2021 – 22 is changed now from its early demeanour in 2018 and the following few years.
The change can be seen from the fact that Softbank has been cautious about the number of startups and the kind of startups it is now willing to invest its money in India. A particular transformation can be seen, especially since the Japanese giants' misadventures globally, coupled with SoftBank's India team, which has a relatively conservative investing style.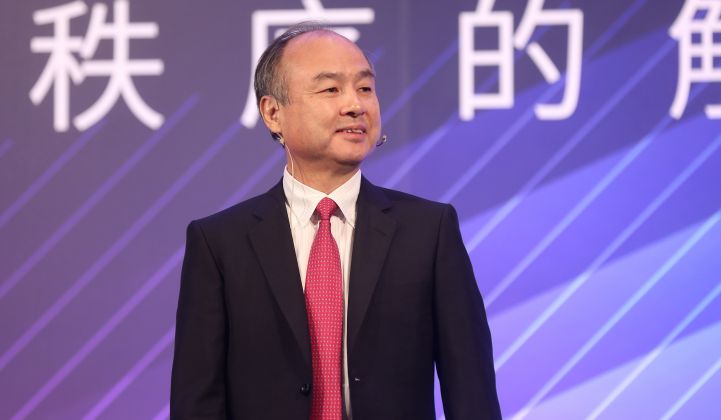 So what is the result now?
Today, startups are much at ease; the founders and the management of those that are genuine and want the business to be successful and not the personalities to become cult following – those are the ones that are pleasantly surprised and, at the same time, have changed their outlook towards SoftBank.
The year 2021 came as a surprise for people close to SoftBank have been both impressed and surprised by its dealmaking in 2021.
While SoftBank invested approximately $3.2 billion in India in 2021 and has been part of deals valued at $8.3 billion, it has taken more intelligent and less risky bets.
The changed approach, from a hard-nosed win-at-all-costs mentality to being more calibrated, is a result of Softbank's India team, led by India head- Sumer Juneja.
The reputational concerns that have long accompanied SoftBank's cheques— large ownership stakes, a desire to dominate company boards, pushing for unfriendly mergers and a brutal win-at-all-costs approach may all be days of the past.
Juneja is much more rational as his working mode is focused on EBITDA (Earnings Before Interest Taxes Depreciation Amortisation, which is a metric to measure operating profits). 
His approach is more calibrated and wants startups to refrain from burning money endlessly chasing so-called growth and does not seem to make wild projections either.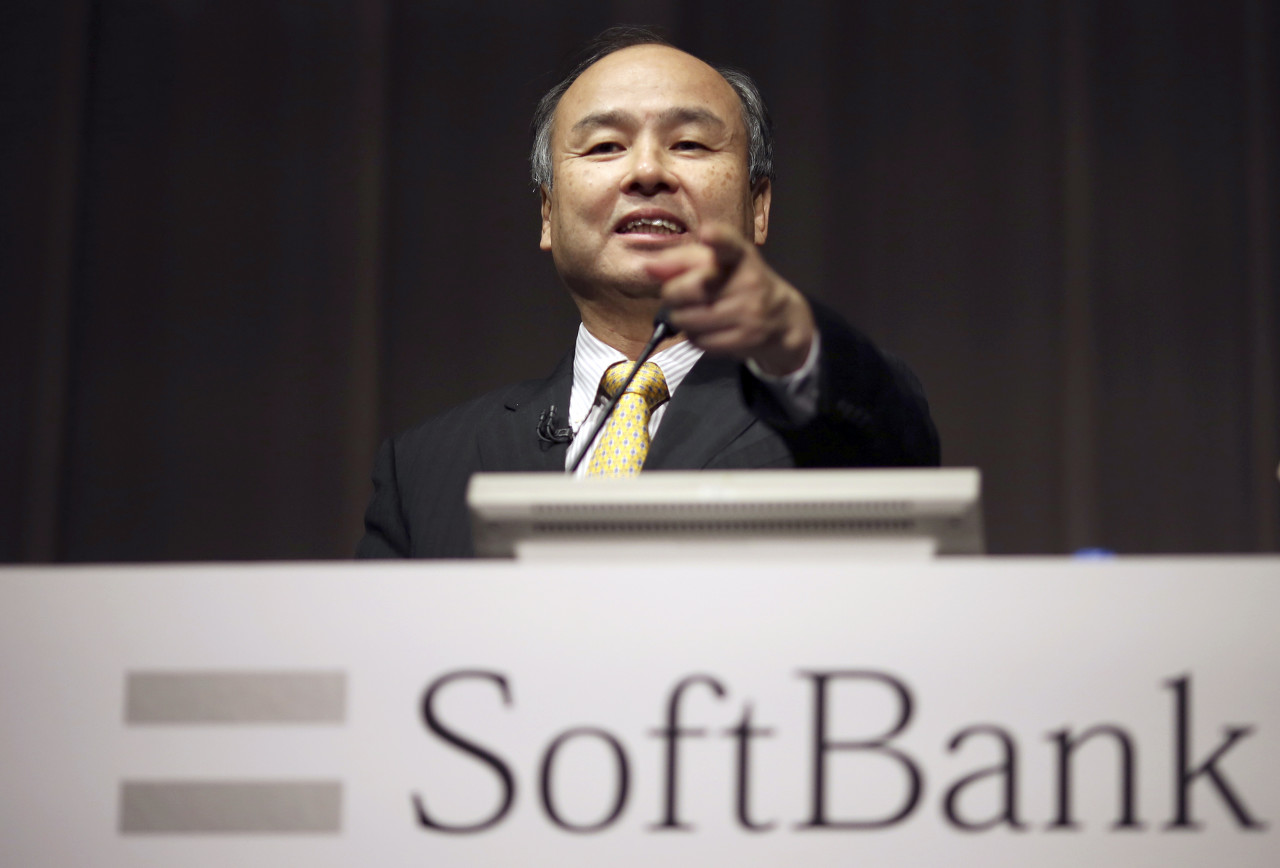 SoftBank's current investments include Meesho and OfBusiness, software firms Whatfix, Mindtickle, Zeta, and Eruditus and Cars24, an online car seller.
Co-investors with SoftBank and entrepreneurs have understood the new investments are more stable and intend to burn less money than SoftBank's first generation of internet investments.
Also, the founders of these companies are not colossal cult personalities such as Vijay Shekhar Sharma, Sachin Bansal or a confident hospitality chain founder. 
There are still exceptions, such as online learning firm Unacademy and ecommerce firm Meesho, which are burning over $20 million monthly in pursuit of rapid growth. 
SoftBank founder Masayoshi Son is known to get along famously well with big-thinking founders who focus less on the numbers and more on a world-changing vision. 
Son is also known for committing massive amounts of money after a single meeting, betting on a founder's vision and arrogance, along with the muscle that billions of dollars can provide. 
For instance, Son committed over $4 billion to WeWork on a scrap of paper in a car ride in New York following a 12-minute meeting, according to Cult of We, a book about WeWork. WeWork, as we know, was a game changer and pulled SoftBank down. 
Conclusion: Yes, in the early days of investing in Indian Startups, SoftBank has indeed played a role of a demon to some extent.
The reputational issues that have long accompanied SoftBank's money— large ownership stakes, a desire to dominate company boards, pushing unfriendly mergers and a brutal win-at-all-costs approach- may change now.
But in the present, we are looking at a demon-changed role of SoftBank.