Trends
Standalone 5G: How Reliance May Benefit
Standalone 5G: How Reliance May Benefit
During Jio's annual general meeting, Mukesh Ambani said Rs 2 lakh crore would be invested in 5G telecom services, which will be rolled out by Diwali in October.
On Monday, August 29, Reliance Industries Limited (RIL) conducted its 45th annual general meeting. The introduction of 5G services by Diwali was the most significant statement made by chairman and managing director Mukesh Ambani during the event about the company's future ambitions.
Jio would invest Rs 2 lakh crore, according to Ambani, who announced this during the company's annual general meeting. Jio expects to launch its 5G telecom services by Diwali in October in major cities.
By the end of 2023, Reliance, which has over 421 million telecom customers, wants to expand its 5G network to "every town" in India. To achieve this, the firm will implement a standalone 5G architecture that doesn't rely on the current 4G network and provides better performance. The business said at its AGM that its "standalone 5G network" is more affordable, quick, and potent than other 5G services on the horizon.
According to Ambani, the business can link 100 million households with its 5G network and enhance its connectivity goals with fixed broadband offerings.
Let's examine what a solo 5G network is and how Reliance can benefit from it relative to other operators in the nation.
How Does Non-Standalone 5G Differ From Standalone 5G?
Jio will roll out Standalone 5G, the most recent iteration of 5G, which it claims would be completely independent of the 4G network.
What does freestanding 5G imply, though? Simply said, there are two types of 5G deployment: standalone and non-standalone.
To replace the LTE network and 4G wireless communications standard, standalone 5G needs the 5G New Radio (NR) access network.
An entirely new end-to-end core 5G network serves as the foundation of the independent 5G architecture. This model's network operations and hardware were developed with 5G requirements in mind.
On the other hand, freestanding 5G provides for entirely autonomous operation of a 5G service without any interaction with an existing 4G core, but non-standalone 5G uses the existing 4G LTE core to offer 5G radio signals, meaning it is constructed atop an existing 4G network.
Is Independent 5G Better Than Non-Independent 5G?
"Most operators are introducing a variant of 5G, termed Non-Standalone 5G, which is effectively a 5G radio signal carried over an existing 4G infrastructure," Ambani said in his speech to the gathering. This Non-Standalone strategy is a hurried method to ostensibly claim a 5G launch, but it won't offer the game-changing enhancements in performance and capabilities achievable with 5G. Jio, in contrast, will roll out the most recent 5G technology, known as Standalone 5G, which is independent of our 4G network.
The non-standalone 5G can be deployed more quickly since it makes use of the existing 4G infrastructure, but the standalone 5G is superior in terms of speed and stability.
In comparison to the NSA 5G model, the standalone 5G model provides faster speeds, extremely low latency, more coverage, better services, and greater reliability.
Are all smartphones 5G standalone capable?
Not all smartphones can handle standalone 5G. However, upon an upgrade, certain devices could start supporting it. Nevertheless, a user's location may have an impact on the 5G network's stability and performance.
How Will Standalone 5G Affect Reliance's Profitability?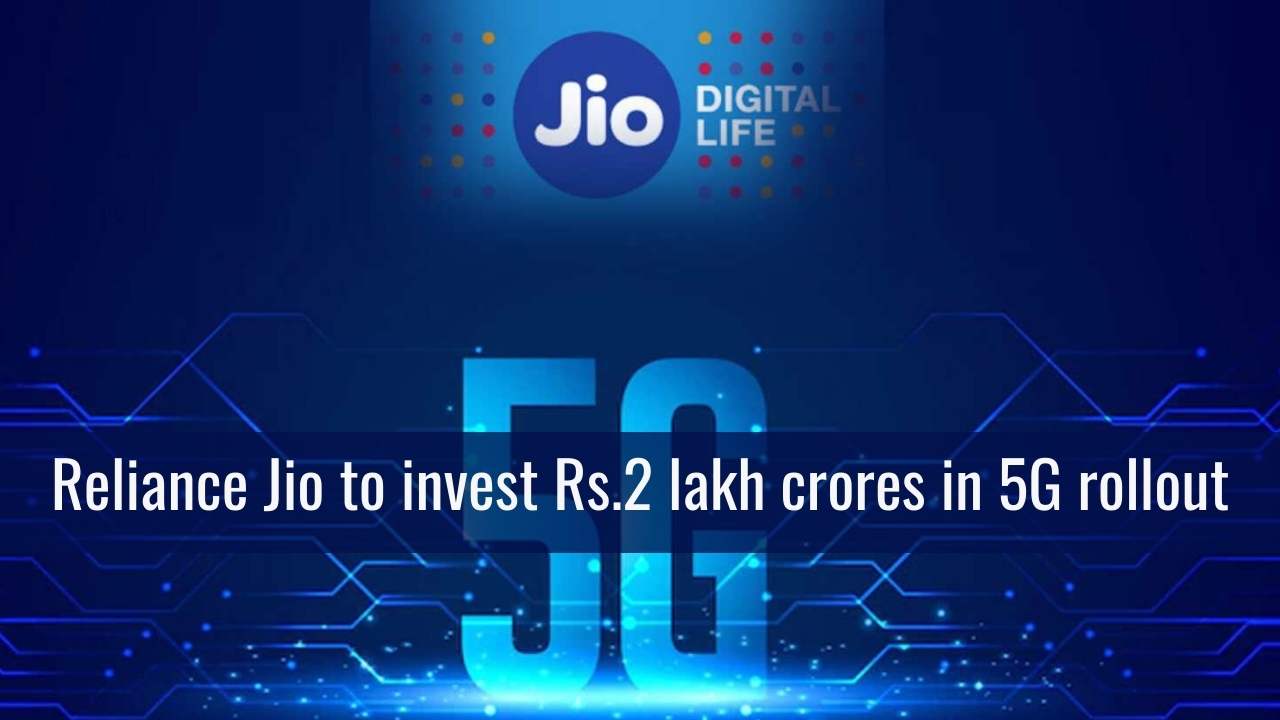 During the most recent spectrum auction, which was held last month, Jio purchased a variety of wireless spectrums for 5G. Jio 5G will likely gain an advantage over other network providers like Airtel, which plans to provide non-standalone 5G, as a result.
Jio purchased spectrum in the frantic 5G auctions last month for Rs 88,078 crore. Only Jio possesses the 700 MHz low-band spectrum that is required for extensive interior coverage, in addition to the 3500 MHz mid-band that is designated for 5G internationally and the 26 GHz millimetre-wave band for ultra-high capacity.
The Sub-GHz bands, which are typically between 700 MHz and 900 MHz, are excellent for wireless applications because they provide extensive coverage while using minimal power.
In addition, Reliance will be the sole service provider to offer standalone 5G similar to Airtel, while Vodafone Idea will offer non-standalone 5G that builds on top of and uses the same 4G infrastructure. Due to the availability of a 700 MHz spectrum, Jio would only need to update 1 lakh of its 3.5 lakh towers to meet the goal of 5G opportunity in India, compared to its competitors who will need to upgrade a greater number of towers.
Chipmaker Qualcomm claims that under test settings, the 700 MHz spectrum may deliver download speeds of more than 300 Mbps.
edited and proofread by nikita sharma