Trends
Reliance Industry's 45th AGM is to be held today. Things to look forward to
Reliance Industry's 45th AGM is to be held today. Things to look forward to
On August 29 at 2:00 pm, Reliance Industries will host its 45th Annual Meeting (AGM). RIL is making another advancement in the way that people are connected online by simultaneously broadcasting its annual investor meeting on five different social media platforms and virtual reality platforms.
Reliance Industries is anticipated to make statements regarding the company's 5G rollout, the way RIL CEO and Managing Officer Mukesh Ambani intends to separate his retail and telecom businesses from one another for separate listings, and the timing and manner of his children's succession.
At the 45th Annual General Meeting, the 65-year-old tycoon will digitally address the shareholders in the interactive and immersive 3D metaverse. Ambani's once-a-year statement at the AGM came as the refineries conglomerate struggles with both the global economic downturn and Gautam Adani's meteoric rise. Adani recently overtook the RIL Chair as Asia's wealthiest man and is quickly becoming a new corporate powerhouse.
An examination of the expectations of investors
Succession
During the shareholder meeting the previous year, the patriarch hinted that planning at the top of Reliance would be accelerated, and he reiterated it in December. Isha, his daughter, and Akash and Anant, his sons, already hold a variety of directorships in the group's unlisted enterprises and are increasingly taking on leadership roles.
Looking to the Walton Family, Ambani Guide to Succession
In June, Ambani resigned as president of Reliance Jio Information and communications Ltd. to make place for his elder brother, Akash, who took over the nation's largest telecom company. As long as health concerns about Ambani persist, investors will be keeping an eye out for more precise moves to be taken during the transition phase, with Isha, Anant, and possibly his wife, Nita, taking additional responsibility.
The rollout of 5G
At a local auction process, Reliance Jio Infocomm spent over $11 billion on airwaves in an effort to gain an advantage over Bharti Airtel Ltd. and other smaller competitors and Vodafone Idea Ltd. — in the deployment of 5G networks with increased speed. That will be essential for increasing sales and attracting high-value users.
India sells airwaves for $19 billion. Reliance is the largest buyer.
Investors will be seeking concrete evidence of this. Despite spending billions on the technology, Asian cellular operators have yet to see a return on their investment, even in China, where 5G service has been available since 2019. It will be vital for Reliance Jio to disclose information such as a date for a full nationwide rollout, 5G service tariff plans, and the demand for the service.
As they have done in the past when introducing new telecom goods, the Ambani children may present some of the important aspects of the 5G networks at the meeting.
IPOs, spinoffs
The public offering of Reliance Jio and Reliance Company Limited has been anticipated by the market, especially after the customers of different businesses raised $27 billion from illustrious international investors in 2020.
Ambani raised $27 billion by selling a tech dream. He must now deliver now.
Both companies are market leaders in their respective areas and have a significant advantage over their rivals. The public selling of these companies or even spinoffs might boost Ambani's wealth.
The timelines are essential to restoring the mojo for Reliance stock, according to Bathini. Compared to the top achievers on the S&P BSE Sensex, which have increased by more than 40%, Reliance has only increased by roughly 11% this year.
Old Energy and New Energy
The largest reform Ambani is currently in charge of is the $76 billion shift toward renewable energy. Given the conglomerate's roots in petrochemical products and crude oil refining, as well as the current disproportionate importance of the fossil fuel-led industries to Reliance's annual revenue, the transition is also challenging.
Green Push, according to Ambani, will surpass other Reliance businesses.
The four semiconductor fabs that were revealed as part of the announcements last year to create solar panels, gas electrolyzers, hydrogen fuel, and storage batteries will be closely watched by investors.
Ambani is also actively acquiring small green energy businesses all around the globe for their expertise and technological capabilities. Additionally, it is a goal to be one of the world's top suppliers of blue hydrogen. Going Global When he spoke last year, Ambani emphasised his wish to see "Reliance internationalised.
During the preceding year, Reliance demonstrated interest in substantial foreign deals involving a Boots service or unfilled product. In the midst of a faltering global economy, investors are curious if there is still a thirst for foreign acquisitions.
The encounter could also throw you a curve ball, according to Bathini. "Never undervalue senior Ambani's influence." "to catch the market off guard, he warned.
How can I get WhatsApp updates about the RIL AGM?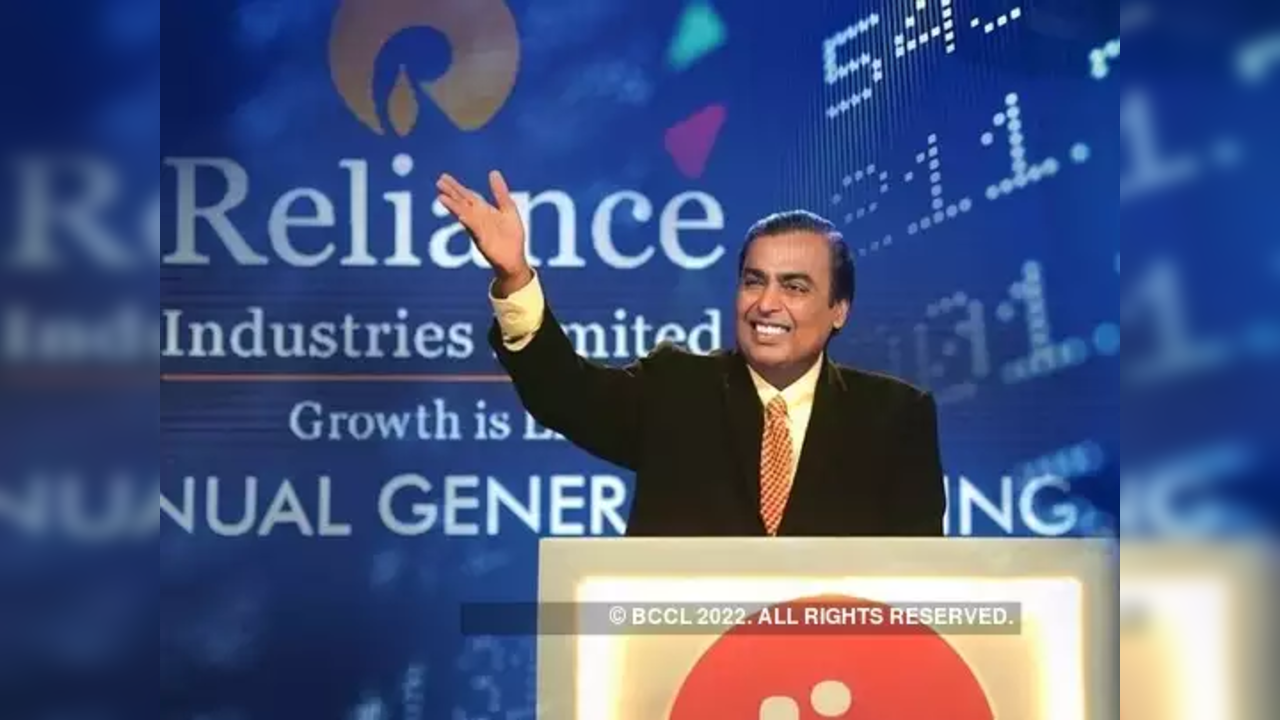 In addition, RIL has made its 7977111111 WhatsApp Bot available for the 45th AGM so that anyone can easily learn more about the meeting's dates, procedures, etc. The chatbots help customers obtain information like the time and date of the AGM, directions for viewing it live, the procedure for voting or asking more questions, etc. They can be accessible by delivering a simple "hello" text to the specified number.
Investors, however, could observe an update on the development of the same, according to them. According to experts, the chairman could elaborate on his plans for the 75,000 crore rupees he set aside for the renewable power vertical last year. According to Nirav Karkera, Head of Research at Fisdom, RIL has been creating an ecosystem for green energy.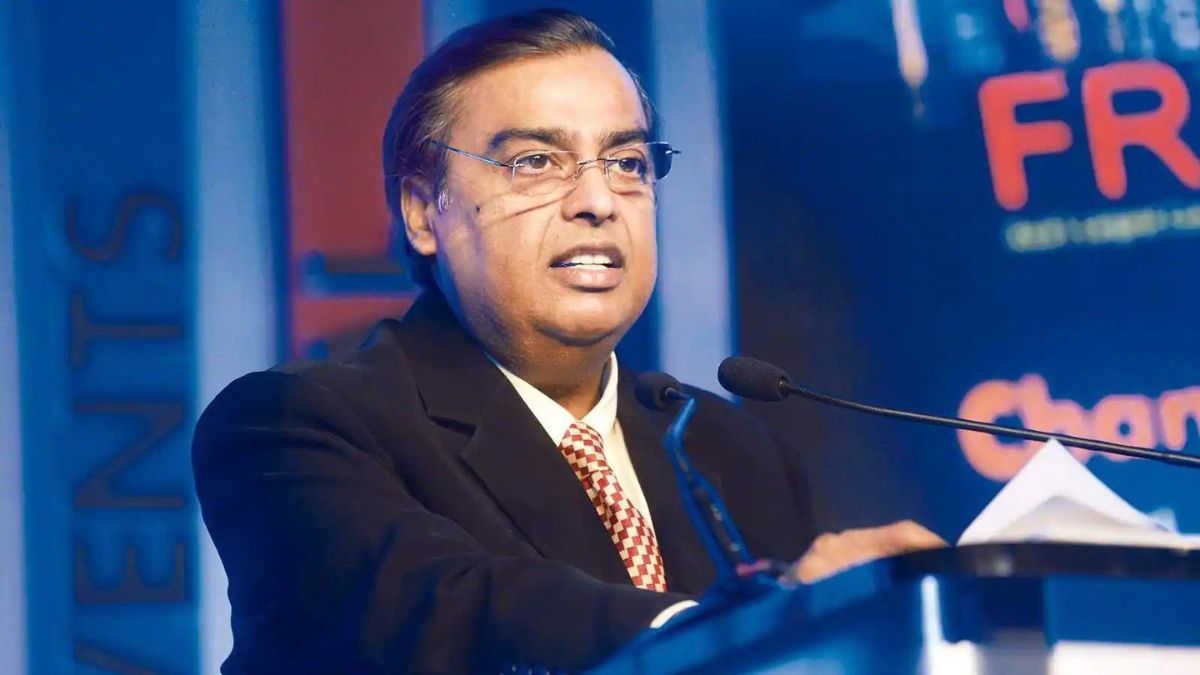 Expect updates on synergy from these operations, he says, noting that this year's AGM would likely include updates on the green hydrogen and solar power sectors.
The corporation may resurrect its abandoned ambitions for an oil-to-chemicals demerger in addition to the new energy section. The 45th Annual General Meeting of Reliance Industries is anticipated to be heavily announcement-focused, with the information provided on recent investments and acquisitions. Regarding today, all eyes will be on Jerome Powell's speech at the Jackson Hole Symposium who is the head of the US Federal Reserve.
Additionally, changes in the price of oil, foreign capital inflow, and stock-specific activity will direct the markets.
Edited by Prakriti Arora