Trends
Taiwanese engineers helped China's semiconductor sector. They're departing now.
An attractive employment offer came from a Chinese semiconductor business. a greater wage. Visiting innovative technology while on business, That it would be less prestigious for Kevin Li than his position at one of the top chipmakers in the world is irrelevant. Taking part in a wave of corporate migration, Li excitedly relocated to northeast China in 2018 as the Chinese government pushed ferociously to develop its semiconductor sector. After two years, he returned to Taiwan as COVID-19 swept through China and tensions around the world grew. Several more highly qualified Taiwanese engineers are also returning home.
The stringent pandemic precautions have grown tiring for many people. With China increasingly vociferous about laying its claim on Taiwan, a self-ruled democracy, geopolitics has made the task much more complicated. To prevent local engineers from bringing confidential knowledge back from China, the Taiwanese government has started to prohibit their travel.
Li, 40, claimed that some people who went to work in China were criminals who traded knowledge for cash. "Some people desired freedom from Taiwan's workplace demands. And then some genuinely desired to discover new places. The opportunities that lured Taiwanese engineering talent to China, supplying a pipeline for struggling Chinese semiconductor companies hoping to compete with international rivals, are quickly dwindling.
In the fierce geopolitical conflict between the United States and China, semiconductors are increasingly essential strategic resources. Taiwan, the largest manufacturer of high-end semiconductors in the world, finds itself at the center of what some are referring to as the weapons race of the twenty-first century as Washington seeks to restrict China's ability to develop sophisticated chips.
Even though President Joe Biden and President Xi Jinping of China struck a more amicable tone at their first face-to-face presidential meeting last week, it was nevertheless evident that Taiwan remained a key source of friction between the two nations.
Washington's uneasiness toward Taiwan is growing. Even if the United States continues to provide Taiwan with military support, according to Commerce Secretary Gina Raimondo and others, the US has to rely less on the island's democracy for the chips necessary for cutting-edge weaponry.
Taiwan Semiconductor Manufacturing Co., the island's top chipmaker, is now at risk of supply chain problems because of the broad prohibitions the Biden administration enacted last month on China's chip industry. The Biden administration increased the pressure by pressuring TSMC to construct a facility in Arizona to assist diversify the United States' chip-sourcing options.
Beijing has denounced the new regulations, claiming that they "will harm not only the legitimate rights and interests of Chinese companies but also the interests of U.S. companies." Furthermore, it is anticipated that the Chinese government, which is promoting its strategy of self-reliance in crucial industries like semiconductors, will retaliate in a way that could penalize TSMC.
According to Jason Hsu, a former legislator from Taiwan who is now a student at the Harvard Kennedy School, the Chinese government, for instance, could forbid American businesses from using expensive chips made by TSMC in data centers they construct in China.
According to TSMC, the new regulations have only had a little impact thus far. The corporation was given a one-year waiver by the government, enabling it to keep growing its plant in Nanjing, China. Shanghai also houses a TSMC facility.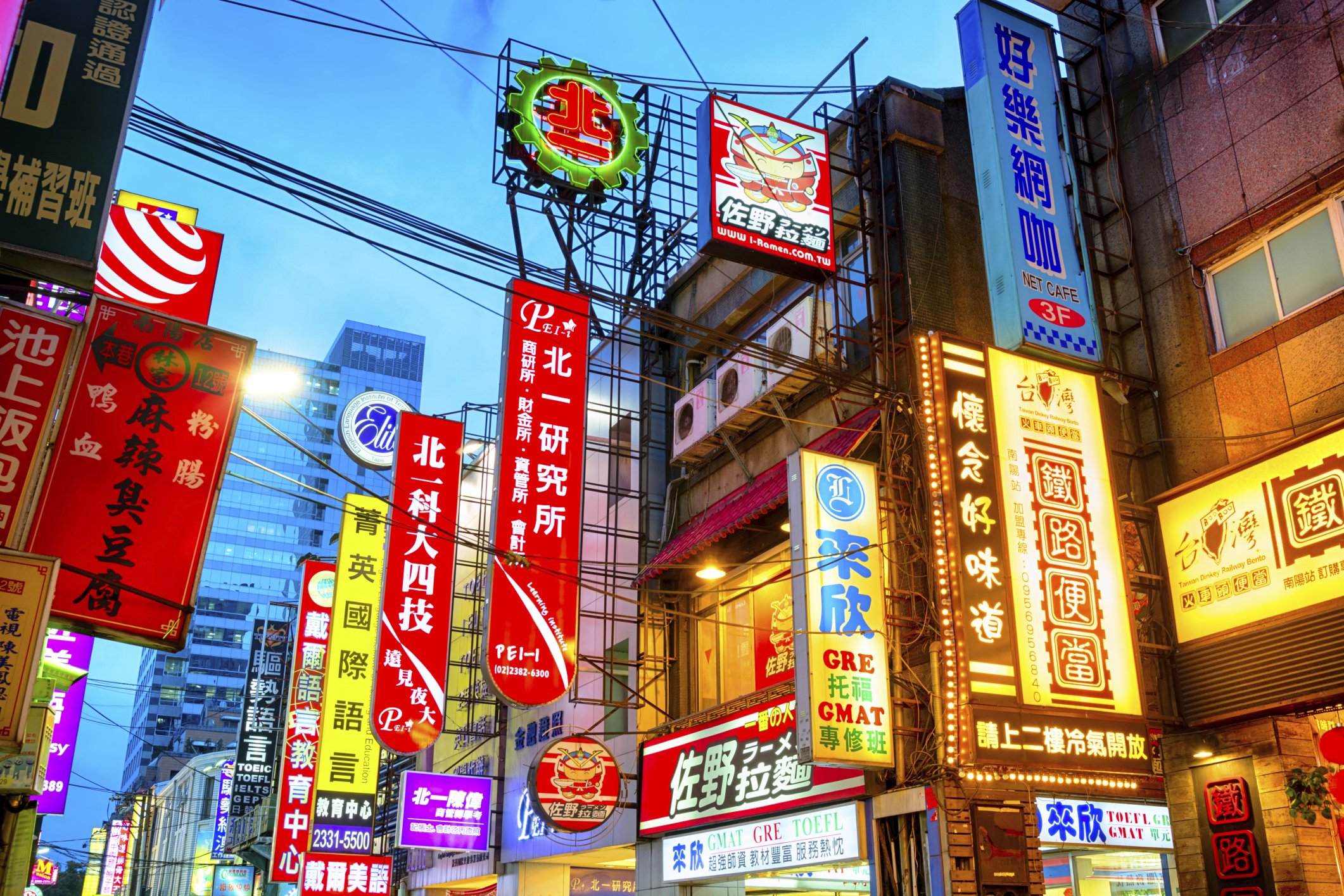 However, Washington has forbidden engineers from China and Taiwan who are citizens of the United States or who possess a green card from working at China's semiconductor manufacturing plants. About 200 Chinese and Taiwanese engineers would be compelled by the prohibition to leave China or renounce their American citizenship, according to Hsu. "Every Taiwanese worker in China's semiconductor business feels so uneasy as a result of this. The atmosphere is tense, Hsu added. What if a U.S. government spy agency wants to arrest you because they believe you are endangering American security?
The world's most cutting-edge chip manufacturing factories depend on Taiwan's semiconductor engineers, many of whom hold doctorates, and China has been stealing them for years. According to the Taiwan Institute of Economic Research, an independent organization, roughly 3,000 Taiwanese semiconductor engineers, or 10% of the 40,000 engineers that make up the core of the industry's workforce, were employed in China in 2019.
A few prominent businessmen joined the race for Chinese companies, including the biggest player in the country, Semiconductor Manufacturing International Corp., or SMIC, based in Shanghai. Concerns about SMIC's ties to the Chinese military, one of the company's major owners along with Chinese governmental institutions, have been raised by the Pentagon. SMIC did not respond to a request for comment.
In 2017, Liang Mong-song, a renowned engineer and former director of research and development at TSMC, joined SMIC as co-chief executive. Liang oversaw a group of engineers who created SMIC's 7-nanometer chip technology, a more sophisticated chip than the company had previously produced and a sudden innovation that in part inspired the Biden administration to announce its new regulations, according to reports in China's state-run media last year.
Chiang Shang-Yi, a different former top executive of TSMC, had wanted to work on a novel approach to manufacturing microchips at the Shanghai business. Going to China was "one of the idiotic things," he admitted in an interview with the Computer History Museum in California this year. Chiang abandoned SMIC a year ago.
For Taiwanese engineers, working for a Chinese firm has always been risky, according to Syaru Shirley Lin, a Taiwanese economist, and former partner at Goldman Sachs who specialized in the tech sector. People would question her, "Did you go there?" she recalled. It will soon be similar to visiting the Soviet Union during the Cold War. Evonne Wang, 31, sought employment in China to expand her skills outside of TSMC.
She was given opportunities by several headhunting companies, but she chose an American business with operations in China. If she visited a Chinese company, she reasoned, her reputation might suffer when she got back home. As COVID took hold, Wang, who had also left Taiwan, returned. "Some Taiwanese semiconductor companies have reservations about previous experiences of working in China," he said.
Taiwan has started to take action to halt the brain drain and safeguard a key economic engine while China progresses in industry. The island's economy expanded by more than 6% last year, in part because of the sharp increase in semiconductor demand worldwide. Gin Chang, a 30-year-old Taiwanese engineer who doubled his income working in southern China for a year, said he understood Taiwan's growing unease regarding the contribution of its young engineers to China's growth.
Chang argued that there shouldn't be any limitations on our ability to work in China. However, according to the Taiwanese government, Taiwan's economic status may be in jeopardy if China's economy expands as a result of its expanding chip sector.
Taiwanese headhunters are prohibited from posting job openings in China's semiconductor sector under rules that went into effect at the beginning of 2021. A task force organized by the Ministry of Justice issued orders for searches on Chinese companies doing business in Taiwan. According to the government's announcement in September, more than 40 incidents of worker poaching and secret stealing have been convicted since last year. The Chinese firms were suspected of being fronts set up to hire local engineers for positions in China.
According to one headhunter, Michael Lo, a large portion of the poaching involved Chinese companies attempting to acquire Taiwanese expertise, applying that knowledge in their plants, and then firing the employees. Three words sum up China's corporate culture: "Raise and kill," claimed Lo. It will first spend a lot of money and resources cultivating you, then take your technologies, and then fire you, he claimed.
The engineer Li who returned to his home country had advanced in Taiwan's semiconductor market. Before working for TSMC, he held four positions at smaller businesses. The company's headquarters are located in Hsinchu Science Park, also referred to as Taiwan's Silicon Valley, and are 30 minutes by high-speed train from Taipei, the country's capital.
Taiwan is proud of TSMC. An eye-catching sign with the name of the company's founder, Morris Chang, welcomes guests to the main structure, which is surrounded by beautiful vegetation. One of Taiwan's billionaires, Chang, 91, was born in China, educated at Harvard and MIT, and before founding TSMC in 1987, he worked for Texas Instruments.
Li was happy to have arrived at TSMC, but he found the foundry to be a slog. I most frequently felt like a little screw while working at TSMC, claimed Li. Going to China was like looking forward to a place free of the restrictions of an old building. You can go there and take the chance.
For the time being, Li is remaining in Taiwan, working for an American chip company that has operations there, and supporting the resurgent national pride and the value of individual liberty. The benefit of working in Taiwan, he said, is that you won't have to worry about government officials shutting down the entire business over a single idea. "The environment is crucial. I can at least watch a variety of shows for fear of being detained that criticize the governments on both sides of the Taiwan Strait.
edited and proofread by nikita sharma