Trends
Tata Sons Now Begins The Process To Bring All Its Airlines Under Air India
Air India could become the country's second-largest airline in terms of fleet size and market share. The report also added that Singapore Airlines is expected to become a minority shareholder in Air India, which could result in the retirement of the Vistara brand.
According to reports, the company Tata Sons has begun consolidating all airlines (Vistara, AirAsia India, and Air India Express) under one Air India umbrella. An announcement on this move is expected within a week. After this merger, the company will have a low-cost carrier and a full-service carrier under Air India, but it could take a year or more to function properly under its parent company. The process began after several rounds of talks with Singapore Airlines (SIA), as reported by the sources.
He added that, if executed as planned, Air India could become the country's second-largest airline in terms of fleet size and market share. The report also added that Singapore Airlines is expected to become a minority shareholder in Air India, which could result in the retirement of the Vistara brand. Some of the former directors will join Air India's Board of Directors.
About Tata Sons And Group
The Tata Group consists of over 100 operating companies in seven business areas: Communications and Information Technology (IT), Engineering, Materials, Services, Energy, Consumer Goods, and Chemicals. The group operates in more than 100 countries on six continents and the company exports products and services to 150 countries.
Total turnover in 2014-15 was US$107 billion, 67% of which was from outside India. Tata's companies employ more than 600,000 of his people worldwide. One of India's oldest and largest groups, the Tata Group is an India-based multinational corporation founded by Jamsetji Tata in 1868. Founded as a private trading company. The group joined the Indian Hotels Company in 1902 and opened India's first luxury hotel, the Taj Mahal Palace and Tower.
After Jamsetji Tata's death, his son Dorabji Tata became the group's chairman. Under his leadership, the group has expanded into multiple industries, including steel, electrical, education, consumer goods, and aerospace.
Led by Jehangir Ratanji Dadabhoy Tata (J.R.D.), the company has grown into new areas such as chemistry, technology, cosmetics, marketing, engineering and manufacturing, tea, and software services and is now an Indian multinational conglomerate.
Corporations are created and organized for money and prestige, but not Tata. Jamsetji Tata founded the company with a simple mission: to make people's lives better. He has played a pioneering role in nearly every industry, paving the way for all that followed. With an estimated turnover of $45 billion in 2021, the Tata Group is considered one of the largest groups not only in India but around the world.

History of Air India
Tata Airlines was established by J.R.D. Tata 1932. (now Tata Group) After World War II and regular flights in India returned to normal, Tata Airlines changed its name to Air India and became a public company on 29 July 1946. On 8 June 1948, Air India started regular flights from Bombay to London, and two years later, Air India started regular flights to Nairobi.
In 1954 Air India began sending the first of its L-1049 Super Constellations to Tokyo, Bangkok, Hong Kong, and Singapore.
In 1960 Air India entered jet service with the introduction of the first Boeing 707 420, and two years laterite became the world's first all-jet airline in June 1962. In 1986 Air India delivered the Airbus A310-300 and, at that time, was the largest operator of this type of passenger service.
In 1988, the company began operating its two Boeing 747-300Ms in a mixed passenger and cargo configuration.
In 1993, Air India's first Boeing 747-400, named Konark, operated the first direct flight between New York City and Delhi. Twice-weekly flights from Mumbai (via New Delhi and Frankfurt) were introduced on 3 December 1995 after his five-year absence from Amsterdam. In 1996, Air India began using her second US gateway at Chicago's O'Hare International Airport. 28 May 1997 was the date Air India brought its official website www.airindia.com online. Air India and Air France were then joined by major global alliances on November 1st.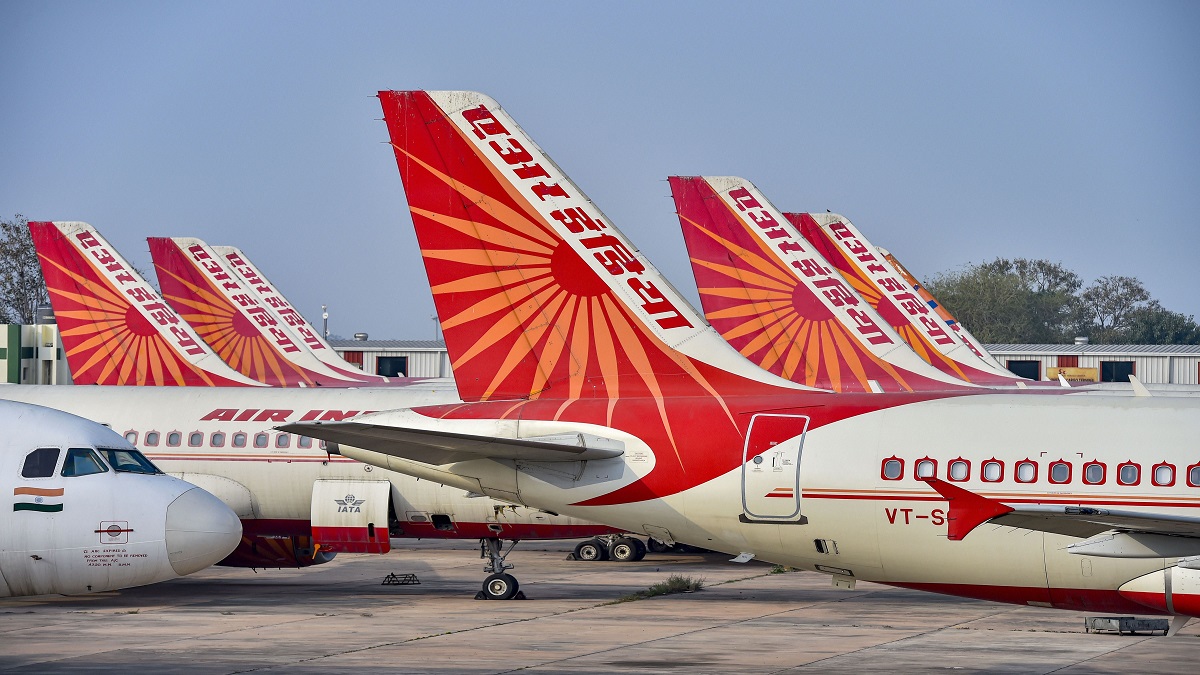 Two years later, in 1999, the airline opened its own, newly renamed Terminal 2-C at Mumbai's Chhatrapati Shivaji International Airport.
In 2000, service was introduced to Shanghai and Air India's third US gateway at Newark Liberty International Airport and US routes.
On 20 March 2003, Air India made several special flights to Kuwait to evacuate Indian citizens from Iraq.
2003 marked two more important events in airline history. A global call center for the UK and US was opened in Mumbai on the 12th of July. Second, on December 11, Air India began operating flights to Shanghai via Bangkok. On August 10, 2004, a strategic partnership was signed with Lufthansa. One year later in April 2005, Air India Express, Air India's low-cost carrier, was established. Then in June, Mumbai's pre-check-in facility became available at Air India Building (Nariman Point).
On 27 June 2007, Air India commenced cargo services. At the end of July, the airline operated direct flights to the United States.
Air India said she was invited to join Star Alliance in December 2007 and was due to become a full member in 2010. However, by August 2011, the invitation was postponed as Air India was deemed not to meet the minimum membership requirements.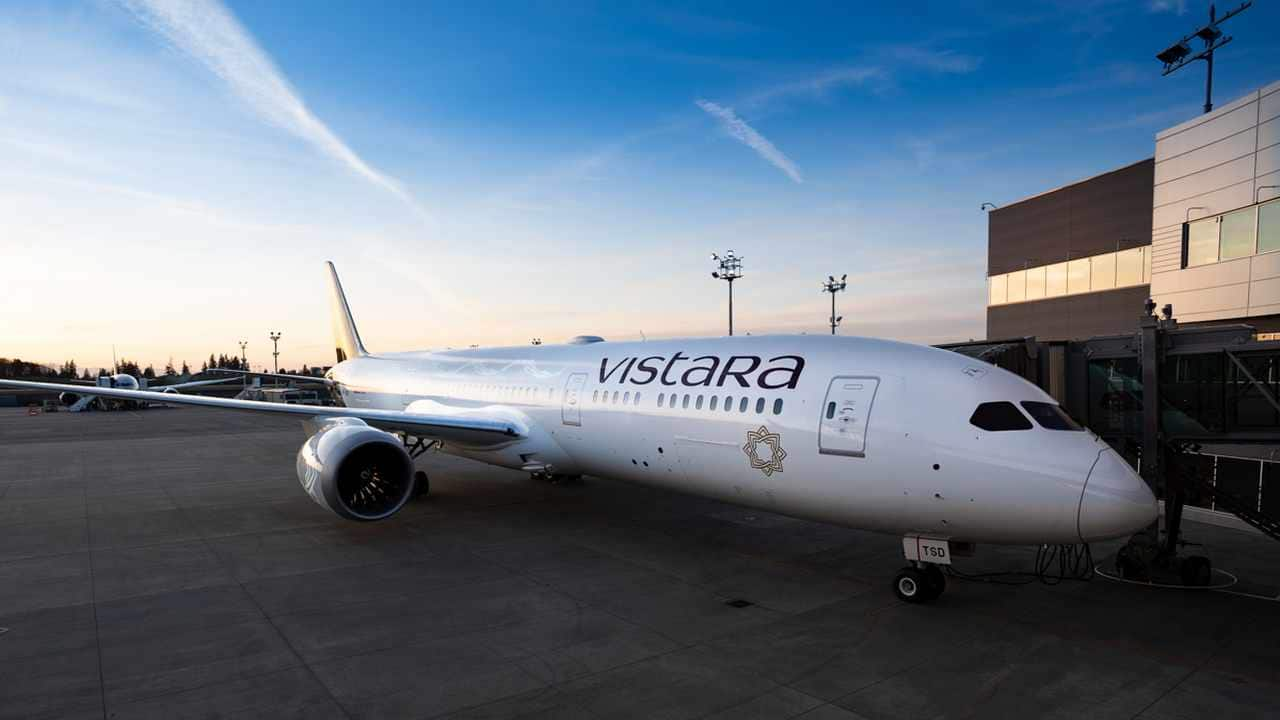 1 June 2008 is the date Air India sent out over 100 e-tickets for her.
On 29 March 2009, Air India made Frankfurt Airport its European hub for transatlantic flights in North America. The same year she was extended to Washington on December 1 with a daily non-stop flight on the Delhi-New York route.
Journey Of Air India
Air India did not operate flights to Egypt, but a special exception was made on 12 March 2011, she said, to evacuate 11,345 Indian civilians. Thirty-six flights were dispatched. This exceptional measure was taken due to the unstable political situation in Egypt. 2012 was a year of heavy economic losses, impacting the airline's position in the Indian aviation market, making it hit fourth largest behind Jet Airways, Indigo, and SpiceJet.
In 2013, Air India paid off part of its debt by selling and leasing its newly acquired Boeing 787 Dreamliner.
The airline also sold five of its eight Boeing 777-200LR aircraft to Etihad Airways as part of its financial restructuring.
In July 2014, Air India became its 27th member of the Star Alliance. 
The Boeing 787 Dreamliner, Boeing B777-300, and Airbus A320-200 were painted in a special Star Alliance livery. In 2015, Air India's mascot, the Maharajah, adopted in 1946, was redesigned to present a younger version of the brand.
In October 2016, Air India changed its previously trans-Atlantic route between Delhi and San Francisco and opted for a trans-Pacific route to take advantage of jet stream winds and reduce fuel usage. I made it With a total flight distance of over 15,200 kilometers (9,400 miles), Air India operated the world's longest non-stop scheduled flight.
In February 2017, Air India took delivery of the first Airbus A320neo (new engine option) and planned to lease a further 13 such refurbished narrow bodies this year. The new A320neo aircraft consists of two classes, Economy Class and Business Class. In 2018, the Indian government attempted to privatize Air India by selling its 76% stake in the national airline, but this failed as private buyers showed no interest in the national carrier.
In January 2020, the Indian government approved a new proposal to sell its 100% stake in Air India.
This will be followed by an Expression of Interest (EoI) document that will be published this month. Since the start of operations,  Air India has achieved a record of approximately 6.82 fatalities per million flights. The first such accident occurred in November 1950, killing all 48 of his people on board, and the last occurred on June 23, 1985, when a Boeing 747-237B bombed a suitcase blew up in the air, killing 307 passengers and all 22 of his crew on board.
Tata had previously completed the process of integrating Air India Express and AirAsia India after acquiring the remaining shares of Air India Express and AirAsia India. According to the latest available information, Tata Sons held a 51% stake in Vistara. Recently, AirAsia Aviation Group Ltd (previously known as AirAsia Investment Ltd (AAAGL)) announced that it had sold its remaining 16.33% stake in AirAsia India (AAI) to Air India Ltd. 
The Trademark License and Technical Services Agreement between AirAsia Berhad and AAI will terminate 12 months after the date of termination of the shareholder agreement between the parties, or any earlier date indicated by AAI.
Edited by Prakriti Arora