Trends
Top 10 Unicorns In Egypt
Top 10 Unicorns In Egypt
Around $240 million has been invested in Egyptian startups since last year. It may signal the emergence of more unicorns in the future owing to a flourishing entrepreneurial ecosystem. 
The area has seen six startups reveal funding worth nearly $50 million in May alone, an impressive total by regional standards. In addition, a report from startup data platform MAGNITT revealed that Egyptian VC funding grew 30 percent year over year, with a CAGR of 100 percent between 2015 and 2020.
In 2020, Egyptian startups $190 million in venture capital funding, making Egypt the second-biggest recipient of such financing after the UAE. Vezeeta, a digital healthcare platform that raised $40 million in an investment round in 2020, drove the growth.
The AUC Venture Lab director said that the number of companies ready to receive Series A and Series B investments has increased since last year. The maximum are seven-figure investments.
The government's loosening of regulations has led to creating new sectors for entrepreneurship, explains Ismail.
He noted that a larger average investment size had made 2021 a stronger start than 2020. Five more similar investments are expected up to the end of the year, and big A and B series tickets are expected to go to companies performing well.
Based on the 114 deals Egyptian startups closed in 2020 in MENA, they accounted for 22 percent of all MENA deals. In addition, MAGNITT estimates that in Egypt in 2020, venture capital deals accounted for 10 percent of all deals.
 According to Khaled Ismail, founder and Managing Partner of Egypt's HIM Angel, most of the funds came from abroad over the past year. Egypt has no growth fund. They cannot allocate ten or twenty million dollars to one company from our funds."
 Several Egyptian funds are investing in startups, including Middle East Venture Partners, VNV Global Gulf Capital, and Deco Capital. In addition, a new fintech startup, Telda, announced a $5 million financing round led by Sequoia Capital, making it the first venture capital investment from the California company in MENA.
According to Ismail, the decision is a vote of confidence in the Egyptian market and its potential. We hope that this will attract other investors to Egypt."
They revealed in May that furniture e-commerce marketplace Homzmart had raised $ 15 million in a Series A funding round led by Nuwa Capital and MSA Capital, both based in Dubai.
Besides Americans, Asian investors are interested in investing in the area as well, said Ismail. He pointed out that many investors come from Japan, South Korea, and China.
Investment appetite in Egypt has grown due to several factors, including First, Egypt's still relatively young startup scene; Second, the news that Egypt will have its first unicorn in August 2020; and Third, the fact that more international investors want to invest in Egypt, especially in fintech.
Fintech is the flavor.
Ismail shared that recent deals as the $18 million Series A investment led by Global Ventures indicate that investors are most inclined to invest in fintech and e-commerce businesses.
The CBE published a new strategy in 2019 that identified fintech as one of the critical elements to achieving financial inclusion and changing the banking landscape in the country. As a result, at least 20 Fintech companies have been licensed by the CBE.
We expect more fintech copycats until newcomers go bankrupt," Jacob said.
According to the MAGNITT report, in 2020, e-commerce startups raised $18 million, representing a 127 percent increase in funding. 
"Generic e-commerce does not allow for a lot of entrepreneurship. Amazon, Souq, and Jumia are very hard to compete with", said Ismail. "Specialized e-commerce offers opportunities in any market."
Egypt has yet to realize its potential despite these positive developments, says Ismail. According to him, we must consider the size of the economy and the population of Egypt to determine if that is what we should expect. There was just one unicorn every 10 or 15 years. Are we doing enough? Maybe we should do them every other year."""
Although Ismail is optimistic about Egypt's entrepreneurial ecosystem, he shows some caution. He believes the next unicorn will be born by 2025. "By then, there may be more than one."
Fawry 
Former Managing Director Mohamed Okasha announced the company's market capitalization was $1 billion on his LinkedIn account, indicating that the company is a unicorn.
In business, a unicorn is a privately held startup company with a valuation of more than $1 billion.
The Fawry group is Egypt's first company to reach $1 billion in market capitalization.
As of 2009, Fawry is owned by five local, foreign and Arab funds, provides financial services to individuals and businesses, and operates in the area of banking technology. Around 8% of the stock is owned by company management and employees.
The company handles 2.1 million transactions daily and has about 20 million customers.
The Egyptian Exchange (EGX) plans to offer 36 percent of Fawry shares by the end of 2019 to collect LE 1.6 billion, with about 21 percent going to Actis, Banque Misr, and the National Bank of Egypt. Meanwhile, a public offering of about 5 percent and a substantial 10 percent go to financial institutions and major investors.
In an earlier announcement, EGX data revealed that the IPO of digital payment company Fawry at LE 6.46 per share was oversubscribed by 30.3 times.
In the first quarter of 2020, Fawry's consolidated profits increased 82 percent from LE 20.9 million in the same quarter of 2019. It ended the first quarter with LE 38.04 million, an increase of LE 18.4 million. 
During the same period of 2019, the company's revenue was LE 173.88 million, whereas its revenues this year were LE 257.99 million.
Company overview
| | |
| --- | --- |
| Legal Name | Fawry |
| Industries | Banking, Finance, Financial Services, Payments |
| Founder(s) | Ashraf Sabry, Mohamed Okasha |
| Founded Date | 2008 |
| Total Funding Amount | $122M |
| Investors | Egyptian-American Enterprise Fund and responsAbility are the most recent investors. |
Swvl 
The Nasdaq Stock Exchange on 31 March is the target listing date for SWVL for mass transportation solutions. However, it awaits approval from shareholders at Queen's Gambit.
The shareholders of Swvl, a company specializing in mass transportation solutions, are scheduled to meet on 30 March to decide it should list the company on the American Nasdaq Stock Exchange. If approved, the company's shares will be listed on the Nasdaq Stock Exchange on 31 March.
After a final deal, the company merged with Swvl and became a public company last year.
After the merger with Queen's Gambit, Swvl will have a 35% stake in the Nasdaq through its shares, traded under SWVL.
Several US investors, including Abu Dhabi-based Chimera Capital and Kuwait-based Zain Ventures, invested $300m in the special purpose acquisition company and $121.5m from the European Bank for Reconstruction and Development.
SWVL has expanded its operations in Latin America by acquiring Argentine carrier Viabol and in Europe by acquiring Barcelona-based multi-service mass transit platform Shuttle.
The Swvl and Queen's Gambit merger stated the and fully diluted equity value of Swvl was $1.55 billion, and it is expected to be the first Middle East company worth more than $1 billion to be listed on Nasdaq.
It will be the only company listed on any stock market that focuses on technology-supported.
PIPE investors led by Agility and Luxor Capital Group and Zain will contribute approximately $445m to the combined company, including an increase of $100m in the joint stake committed by the two companies.
Additionally, Swvl will proceeds to accelerate growth to reach a revenue of $1bn by 2025 and expand to 20 countries.
Mostafa Kandil, Founder and CEO of Swvl, says in just 4 years, the company has become a leader in the sector in places for example Egypt, Saudi Arabia, Kenya, Pakistan, Kuwait, and the UAE.
Over 1.4 million passengers have used Swvl's digital platform to book more than 46 million trips with thousands of drivers.
Company overview
| | |
| --- | --- |
| Legal Name | Swvl  |
| Industries | CRM, Information Technology, Software |
| Founder(s) | Mostafa Kandil |
| Founded Date | Jan 1, 2018 |
| Total Funding Amount | NA |
| Investors | Venture – Series Unknown |
MNT-Halan
Halan Inc. ("Halan"), a Delaware company that manages Egypt's super app, has entered into a share swap agreement with MNT BV, a Netherlands-based company. As a result, Raseedy is the first and only licensed independent and interoperable digital wallet in Egypt, which it recently strong. In Egypt and its surrounding areas, the transaction will accelerate the digitization of these industries.
Neither transaction was revealed. Mr. Mounir Nakhla, the Founder and CEO of MoneyMoon, said: "This transaction will enable millions of underserved and unbanked consumers to access loan services, payments, e-commerce, and financial services (buy now, pay later). Who will meet their economic and commercial needs seamlessly through our digital platform. 
This is a juncture in our history." Nakhla is an Endeavor entrepreneur.
"I am thrilled to see everything come together," Halan Co-Founder and CTO Ahmed Mohsen said. Our infrastructure is built to scale as we experience remarkable growth. All digital solutions, including the consumer-facing platforms, merchant applications, core banking systems, payment solutions, and necessary connectors, are developed in-house. We intend to grow outside of Egypt if the enthusiasm continues."
Today, the leading Egyptian fintech platform MNT-Halan announced major global and regional investors participated in a US$120 million investment round: Apis Growth Fund II, Development Partners International (DPI), and Lorax Capital Partners. In addition, many other venture capital firms have also backed the company, including Middle East Venture Partners, Endeavor Catalyst, and Disrupt Tech.
With this investment round, MNT-Halan is institutionalizing its capitalization table even further and demonstrating confidence in Egypt's fintech market. MNT-Halan's previous investors include DPI, GB Capital, Algebra Ventures, Nowaisi Capital, Wamda, Unidelta, Battery Road Digital Holdings, Egypt Ventures, and Shaka VC.
This funding of MNT-Halan confirms its strategy to drive innovation in its technology and product development, scale to millions of customers and expand across borders by taking advantage of its first-mover advantage, proprietary and highly scalable technology, and strong brand in Egypt.
It also recognizes the scale and long-term potential of MNT-Halan, which the Egyptian Financial Regulatory Authority already licenses for the micro, consumer, and nano finance sectors, and the first independent license from the Central Bank of Egypt for an electronic wallet.
Dedicated to providing seamless financial services to underserved and unbanked customers in Egypt and beyond. The MNT-Halan ecosystem comprises a scalable proprietary fintech ecosystem that connects customers, vendors, and microbes through our consumer application, merchant application, distribution lending, payment processing software Halan Neuron, and payment solutions (cards and wallets).
Traditional financial institutions underserve and overlook more than 70% of Egypt's young and rapidly increasing population of over 100 million people, despite mobile penetration exceeding 90%. MNT-digital Halan's solutions, including loans, BNPL, e-commerce, payments, and on-demand logistics, help the organization empower neglected areas, reduce inequality, and increase female economic participation. 
Approximately 3.1 million financial clients and 1.8 million loans are provided by MNT-Halan to its four million customers in Egypt. It has disbursed loans totaling more than US$1.7 billion. In addition, its monthly throughput has increased by more than 20 times in the last five years, to moreover $100 million.
Matteo Stefanel and Udayan Goyal, Apis Partners Managing Partners and Co-founders, expressed excitement about their first investment in Egypt through their partnership with MNT-Halan. 
As we partner with them to accelerate their growth trajectory, we believe they will become a key player in helping to digitize the unbanked and bring financial services to millions of underserved customers across the country. In addition to Mounir Nakhla's track record, we think his technical team and operational expertise put MNT-Halan in a strong position to make sound investments in Egypt's fintech sector."
Sofiane Lahmar, Partner at DPI, said: "Our partnership with Mounir and his team dates back to 2018, following which MNT-Halan has quickly emerged as a market leader in financial technology. With the favorable demographics of Egypt and the area and the rising adoption of digital technologies, the company is well-positioned to multiply in its next development phase. 
In addition to our continued interest in investing in high-growth, impact-driven companies in Africa's fast-growing middle class, we believe that MNT- Halan's investment in ADP III will reaffirm our confidence in the management team and our commitment. To the company."
"GB Capital has delivered on its strategy and has become a market leader since GB Capital first supported Nakhla," said Raouf Ghabbour, executive chairman of GB Auto, the parent company of GB Capital. Our partnership with MNT-Halan holds enormous potential. We are incredibly excited to have these sophisticated investors join our capital structure and lay the groundwork for explosive growth in Egypt and beyond."
Founder and CEO of MNT-Halan, Mounir Nakhla, said, "We are pioneering the digitization of Egypt, connecting the unbanked and delivering technology to them.". As a result, thousands of Egyptians will be able to access financial services within the next decade. Therefore, this segment will be able to earn more and participate more in the economy.
As Egypt's largest and fastest-growing lender to the unbanked, MNT-Halan is considered a pioneer in this field. Based in Cairo, Egypt, the company was founded in 2018 but had roots dating back to 2010. With MNT-Halan, unbanked people can now transact online, and it can replace cash with electronic communications. 
Having obtained licenses from the Financial Regulatory Authority for micro, consumer, and nano finance, MNT-Halan can now offer its services to businesses and consumers throughout Egypt. Through mobile applications, it disburses, collects, and transfers money digitally. As part of this, Egypt's Central Bank issued the company the first independent license for electronic wallets. 
Company overview
| | |
| --- | --- |
| Legal Name | MNT-Halan |
| Industries | Banking, Financial Services, Micro Lending |
| Founder(s) | Mounir Nakhla |
| Founded Date | 2017 |
| Total Funding Amount | $120M |
| Investors | Shaka Ventures and Wamda Capital are the most recent investors. |
Edita Food Industries
It announces that operations have commenced at its manufacturing facility in Morocco, the first of its kind in the country. Publishers Food Industries S.A.E. (EFID.CA on the Egyptian Exchange and EFID.L on the London Stock Exchange) is a leader in Egypt's packaged snack food market. 
As Edita's first greenfield venture outside Egypt, the facility is located near Casablanca. As part of the company's regional expansion strategy, Edita inaugurated its first offshore facility, consolidating its position in multiple countries and solidifying its presence as an international company.
Editora Food Industries Morocco, a joint venture between Edita and the leading Moroccan FMCG distributor Dislog Group, operates Edita's Casablanca facility. Edita engaged Dislog's distribution network, which operates one of Morocco's largest FMCG distribution networks, to introduce its wafer's product line into Morocco in 2019. With a 76% stake in Edita Morocco, Edita is the maximum owner. Dislog holds a 20% stake.
Editora Chairman Eng Hani Berzi said: "We are consolidating Edita's position as a multi-nation player by launching this new greenfield offshore facility. The Moroccan market is filled with a large, young, growing population, and we enjoy strong demand domestically. Furthermore, Morocco's favorable macroeconomic policies, including trade liberalization and structural reforms, have helped to increase the country's network of international trading partners. In addition, Morocco has demonstrated a strong track record in Egypt, replicating its success there."
Edita's entire investment cost, including the building and the first production line, is roughly EGP 200 million. The plant can handle three different manufacturing lines, the first of which is dedicated to cakes and has a total capacity of 2.7 thousand tonnes per year. The company launched its signature cake brand "HoHos" in Morocco, following HoHo's popularity in Egypt. 
Edita will first focus on breaking into the market with this rolled cake offering, a unique offering in Morocco. Edita reached roughly 7000 outlets across the Moroccan market during the first two weeks of sales. With its diverse product portfolio, the company will be able to expand into the country's total FMCG market by the end of 2020, which is estimated to be worth USD 4.4 billion. There are approximately 100 million pieces of cake in Morocco.
It introduces a great new revenue stream and lays the groundwork for future expansion throughout the MENA area. Edita's Casablanca plant does significant business in Morocco, a country with a dynamic economy and an estimated 37 million consumers.
Company overview
| | |
| --- | --- |
| Legal Name | Edita Food Industries |
| Industries | Food and Beverage, Food Processing, Hospitality, Manufacturing |
| Founder(s) | Hani Berzi |
| Founded Date | 1996 |
| Total Funding Amount | $102M |
| Investors | Edita Food Industries is funded by Actis. |
Instabug
As a metaphor for Egypt's entrepreneurial resilience during post-revolutionary times, the story crafts one of the most symbolic imagery. Omar Gabr and Moataz Soliman probably thought their company wouldn't reach the top of Forbes, let alone be the cover of the magazine, when they knocked on the shuttered doors of an empty U.S. Embassy. Instead, an office in San Francisco is in the works after raising over $1.7 million from California investors. They have clients for example PayPal, Yahoo, and SoundCloud.
We use our smartphones most often to communicate with society in general. Smartphones are an important part of how people live today, from hailing an Uber to having food delivered via Instacart. Unfortunately, the seamless access to goods, services, work, and entertainment often breaks down when bugs appear in the apps of these devices. The device owner may shake their phone out of frustration in some cases because of bugs. 
To counter these experience-degrading smartphone bugs, Omar Gabr and Moataz Soliman created Instabug. A mobile developer can report in-app bugs and receive in-depth feedback using the software-as-a-service company Instagram. Founded in San Francisco, the startup raised $5 million through an equity round led by Accel, with participation from angel investors like Cloudera co-founder Amr Awadallah and MoPub founder Jim Payne. Also, in the Winter 2016 batch, Y Combinator participated.
Individuals use their smartphones to mediate their involvement and interaction with the outside world. Given the importance of providing pleasant, seamless user experiences, detecting and resolving unanticipated issues is critical. If these flaws are not caught and fixed quickly, users will soon get dissatisfied, remove the app, and post a poor review on either the Google Play Store or the Apple App Store. 
These user-generated ratings are crucial in determining how each operating system ranks the best apps in each category. As a result, even after releasing their app to the public, mobile app developers must be prepared to fix live errors that they did not anticipate during testing. It generates millions of dollars in revenue between a bug-free app and one with many issues.
Since 2016, we've been collaborating with Accel and are looking forward to continuing that relationship. Over the last year, we grew our revenue by 120% and added dozens of Enterprise customers. The business runs a disciplined system, and we are almost profitable. We were able to raise funds quickly due to all of the current events. During the outbreak, Instabug CEO Gabr began conversations with Accel regarding funding.
According to TechCrunch, global app revenues in the first half of 2019 were $39.7 billion. Using an annual run rate calculation, the total revenue for 2019 would be $79.4 billion. These revenues will only continue to grow in 2020 and beyond, assuming higher smartphone usage per person and penetration per country. Consumer expenditure on these apps reflects the demand for bug-free experiences. As a result, organizations like Instabug will continue to command a premium for their assistance in quickly identifying and resolving errors.
"Since the COVID-19 outbreak, Instabug has seen a tremendous rise in utilization, with usage up 45 percent since January," Gabr continues. More app downloads and app usage as more individuals spend more time at home. In addition, Instabug simplifies communication between QA and developers, which is particularly relevant since so many developers now work remotely."
You can report problems with apps you're using with Instabug by shaking the device. Shaking the device instead of using pop-up dialog boxes or drop-down menus may seem more intuitive when submitting feedback. To ensure a non-disruptive user experience, one needs to understand human behavior. Using a broken TV remote as an example can explain the social behavior portion. When attempting to turn on the television, the TV remote does not work. 
If the batteries aren't changed first, the user might try again to no avail. An annoyed user may shake the remote in desperation to get it working. A frustrated person may also shake their phone out of frustration if their smartphone app doesn't work.
The co-founders noted that humans' natural habit of shaking failing gadgets in a last-ditch effort to restore them might also be employed as a mechanism to initiate bug reporting. 
The fact that the action of shaking does not interfere with the primary user experience, unlike dialogue boxes or menu navigation for reporting issues, is layered on top of this distinctive human tendency. Gabr and Soliman created Instabug to run in the background while an app is running.
Shaking to activate the ability to report a bug fits the need for a consistent user experience, both functionally and thematically. The user is psychologically empowered to submit bug reports through the feedback mechanism coupled with physical action and a screenshot.  
Instabug's use of the Shake gesture was a smart way to simplify integration for developers without the distraction of additional user interface elements that might obstruct the app's functionality. Awadallah explains, "Instabug's growth and continued success are caused by the fact that it has removed any barriers to adoption in the developer community. 
It wasn't about shaking per se but an easy way for app developers to get live feedback from their users. Instagram bugs were a smart solution for an existing hard problem. iOS app developers must be able to get live feedback from their users.
Beyond the behavior and user experience aspects of Instabug's solution, important connections with project management and version control tools like Trello, Atlassian's Jira, and GitHub are critical for widespread adoption. Given that most mobile app developers use one of these services or a variant, Instabug's cofounders designed their company to connect and provide all pertinent error information and the user's own generated bug report. 
Crash reports and in-app surveys are two more significant Instabug offerings. Given Accel's experience and investment track record in the infrastructure-as-a-service software area, financing the cofounders of Instabug made logical, given the obvious synergies.
"Thousands of apps use Instabug right now," says Soliman, "including 28 of the top 100 apps on the App Store." Instabug now serves 2.2 billion smartphones throughout the world."
A closer examination of the Instabug duo explains their present level of success. Both attended Cairo University in Egypt to study Computer Engineering. SOLIMAN, the CTO, was a former Microsoft software developer who specialized in testing. "My ancient ancestors used to worship bugs, and now I assist mobile apps in destroying them," says Gabr, the CEO, in his Twitter bio. These two, as well as the Instabug squad, make up "The Bug Squad." On their approach to becoming Egypt's first unicorn, the two co-founders are squashing bugs.
Company overview
| | |
| --- | --- |
| Legal Name | Instabug |
| Industries | iOS, Mobile, Software |
| Founder(s) | Moataz Soliman, Omar Gabr |
| Founded Date | 2013 |
| Total Funding Amount | $7.1M |
| Investors | Accel and Jim Payne are the most recent investors. |
Yaoota
One of its posts went viral, racking up 100,000 visitors a month to its online price comparison platform in the United Arab Emirates. Cost-per-click revenue is obtained by comparing prices across online retailers like Souq and Jumia. KBBO Group, based in the United Arab Emirates, led a $2.7 million funding round led by co-founders Sherif ElRakabawy and Mohamed Ewis last year. 
Mohamed Ewis, the co-founder and chief financial officer of Yaoota.com, was presented to MEO in a warm, energetic, lively, cozy, and conducive work environment. A brand new e-commerce platform built by Egyptian talents is one of the most promising e-commerce platforms our guest today brought us a close-up of his creative start-up and went through a motivating journey of success.
Yaoota.com commenced operation in June 2014. Sherif Alrakabawy and Mohamed Owis founded the company together as friends and partners.
Sherif had a prototype for this project five years ago, and we worked tirelessly to make it a reality. Because we are creating an index, the concept arose from the need to solve the challenge of discovering prices. It's simply a tool to assist individuals in properly using technology. It's not unlike a phonebook or a catalog, but it's a program that gathers all the accessible prices for every good and the best rates to save time and effort.
KBBO Group has raised US$2.7 million in funding from Egyptian startup Yaoota to aid its expansion across the area. Yaoota operates a shopping search engine that lets users compare products and prices across various online stores.
Yaoota, founded in July 2014 and is now self-funded, assists buyers in navigating the growing number of online products available in Egypt, comparing costs, and shopping directly from the merchant.
Yaoota has already made thousands of purchases in Egypt. Still, the startup is now looking to expand across the Middle East and Africa after receiving Capital from KBBO Group, a renowned Middle Eastern investment firm. This is the largest investment in an Egyptian digital startup to date.
According to Yaoota CEO Sherif ElRakabawy, the money will go mainly toward expanding geographically into the area. The company will also seek to expand its users locally and invest in homegrown technology to become more scalable.
Comparatively, to mature markets in Western Europe, the e-commerce market in the area is still small. However, the MEA market is one of the fastest-growing in the world, and that is what makes it so attractive. ElRakabawy said that the company has expansion plans in the middle term.
Yaoota had identified a market gap with hundreds of Egyptian e-commerce sites available to shoppers, and they had to utilize a lot of effort to buy online.
Our algorithm aggregates all products in an easy-to-search way, allowing shoppers to browse through them easily. The same domain is home to a couple of other websites, but ElRakabawy believes that he provides a better experience on his site.  
ElRakabawy claims Yaoota's conversion rate is one of the greatest in the industry, surpassing Google and Facebook.
Following the political turbulence of the last few years, there are hints that investment is beginning to return to Egypt. Last month, online recruiting startup WUZZUF secured a US$1.7 million Series A round-headed by Vostok New Ventures and Piton Capital and joined by current investors 500 Startups and Endure Capital, setting a new record for an Egyptian digital startup.
ElRakabawy believes Yaoota might write a book about the obstacles it has experienced in the aftermath of Egypt's political turmoil. Our construction of Yaoota took place during a difficult political period in Egypt. In 2011, after the first revolution, and again in 2013, there were protests. He added that a key challenge was finding talent and funding the entire project ourselves.
Company overview
| | |
| --- | --- |
| Legal Name | Flying Elephant Lab LLC |
| Industries | Data Mining, E-Commerce, Internet, Product Search |
| Founder(s) | Sherif ElRakabawy |
| Founded Date | 2013 |
| Total Funding Amount | $2.7M |
| Investors | NA |
Wuzzuf
Founder Ameer Sherif recently secured Egypt's largest funding round ($1.7 million) from Sweden-based Vostok New Ventures and the United Kingdom-based Piton Capital, further recognized as Egypt's champion entrepreneurs. Over 60,000 people have found jobs through the startup, which has become one of the nation's most disruptive companies. 
A six-million-dollar Series B round of funding was completed by Egyptian jobs search company WuzzUF. In addition to expanding its operations in Egypt, the company intends to hire more employees.
In January 2014, WUZZUF became Egypt's first company to participate in the 500 Startups accelerator program in San Francisco. As a result, it has become the number one job search site in Egypt. The startup was founded two years ago.
Viriphi acquired a job assessment platform, Viriphi, a year after receiving $1.7 million in funding. With the Series B funding of $6 million, a tech startup from Egypt has received its second-largest round of funding. Swvl, a ride-sharing platform, raised $8 million.
In addition to ERBD, Endure Capital, Vostok New Ventures, and Kingsway Capital, the series B funding of WUZZUF was led by the European Bank for Reconstruction and Development (ERBD).
It will also use the money to conduct research and development on how it can integrate AI and machine learning (ML) into the platform.
On Saturday, a leading online recruiting platform in Egypt, WUZZUF, announced that its website had received an update, introducing a new interface and enhanced search features to make it easier for employers to find the right candidates and job seekers to find the right work.
In his remarks at the "WUZZUF Unlock'18" event, Ameer Sherif, the platform's CEO, said, "Through the enhancements on the WUZZUF platform, we are unlocking the future of recruitment.". 
By 2020, we hope to have hired 1 million people with all our partners and clients. We don't want to be just the top recruitment company in Egypt, but also the partner that helps every hiring manager succeed here".
According to Mohamed Abdel Wahab, Product Manager at WUZZUF, the new features will enable professionals to control the privacy of their profiles, whether they choose to make their profiles public or closed to employers.
Furthermore, the new profile style and structure highlight the professional's skills and essential strengths, allowing employers to identify the best candidates quickly. A tracking function will also enable professionals to see whether their application has been examined, shortlisted, contacted, or rejected.
Employers will benefit from the new capabilities since they will be able to save time and money by inviting candidates to apply for a specific job with a single click.
"We started our business in 2009 and published our official website in 2011." Since then, we've been assisting job searchers in finding the suitable positions," Sherif stated at a press conference on the sidelines of the event.
We got a grant from Startup 500, a seed accelerator and early-stage venture fund. A year later, the recruiting platform received additional funding from investors in the United States, United Kingdom, and Sweden, which led to the launch of Forasna.
On the WUZZUF website, high-level professionals and university graduates can find jobs, while on the Forasna platform, technicians and diploma holders have access to jobs. Founded by BasharSoft, Sherif founded both platforms with his cofounders.
The venture capital (VC) funds behind WUZZUF and Forasna raised $6 Million in Series B funding. In addition to hiring more staff, developing the platforms for users to be easier, and providing job seekers with appropriate courses, the funds will be used to increase the company's staff and better serve the labor market. In the next two years, Wuzzuf plans to double the number of employees on the platform.
Sherif estimated that 1 million university graduates use Wuzzuf to look for work, submitting over 10 million applications to 15,000 companies that employ over 500,000 people.
WUZZUF and Forasna intend to expand their business both inside and outside Egypt. During the event's activities, some 500 major participants in Egypt's recruitment business and job market were among the first to experience WUZZUF's new platform and its improvements.
When questioned about the most in-demand positions in Egypt, Sherif indicated that technology-related jobs, for example programmers and digital marketing, are in great demand.
Social media occupied an important place in WUZZUF's online platform; the WAZUFF and Forasna pages each have over one million followers. In addition, it performed live shows to spread awareness about job opportunities and the qualifications required for success.
"Top 100 Startups in the Arab World" ranked WUZZUF #51 in Forbes Middle East's ranking. 
Company overview
| | |
| --- | --- |
| Legal Name | Wuzzuf, LLC |
| Industries | Consulting, Human Resources, Marketplace, Recruiting |
| Founder(s) | Ameer Sherif |
| Founded Date | 2009 |
| Total Funding Amount | $11.9M |
| Investors | European Bank for Reconstruction and Development is the most recent investors. |
MaxAB
MENAbytes reports that Cairo-based startup MaxiAB has raised $6.2 million to build an eCommerce marketplace that connects informal food and grocery retailers with suppliers. MENA raised its largest seed round ever, based on our data.
Previous to Pure Harvest's recent announcement that it had closed its seed round with $5.85 million in multiple tranches, the agtech startup raised $5.85 million from Pure Harvest in Abu Dhabi. At the time, Tenderd was Dubai's largest seed round in the area. It was backed by YC and raised $5.8 million.
Dubai's Beco Capital led the round, 4DX Ventures (with offices in Egypt and the United States), Endure Capital (with offices in Egypt and the United States), and 500 Startups, with participation from Morocco's Outlierz Ventures as well as local investors.
With this funding, the business hopes to reach half of Egypt's population before moving to other markets, according to a release.
MaxAB, which was founded last year and is led by Egyptian and Libyan entrepreneurs Belal El-Megharbel, who previously worked for Careem, and Mohamed Ben Halim, who previously worked for Aramex, has already built a stock list of over 600 products, including confectionery, beverages, groceries, dairy, and non-food products, according to the statement.
Its Android app lets brands connect with retailers, closing the gap between traditional retailers (over 400,000 in Egypt) and FMCG companies. With 9,000 retailers already active on the platform, it claims to be automating and simplifying the $45 billion FMCG food retail market. The MaxAB website mentions that the company has processed over 40,000 shipments.
Using MaxAB, brands can monitor demand in real-time and gain business intelligence to better forecast and control their supply chains. As a result, retailers in remote and underserved areas will have access to a wide variety of products and the convenience of ordering online and receiving second-day deliveries, not to mention access to credit facilities," the startup said in a statement.
According to Belal El-Megharbel, Co-Founder and CEO of MaxAB, no company has ever addressed the underserved retailer market; in addition to a limited selection of products, retailers are faced with a complicated wholesale process and limited access to credit facilities. 
FMCG companies observe limited market trends, demand patterns, and retailers' business needs at the other end of the supply chain, not knowing where they could make money.
Using data and analytics, we are analyzing purchasing behaviors and working on enhancing the end-to-end experience for brands. As a result, FMCGs will be able to make informed purchasing decisions, improving their bottom line and increasing one of Egypt's biggest markets. In addition to accelerating our growth plans, using the first of its kind B2B eCommerce platform, we will be able to develop new products and services throughout North Africa."
I was immediately struck by the Spartan spirit of the team when I met them and saw that they are fighting one of the most critical inefficiencies on the country's balance sheets. MaxiAB is leveraging technology to redefine grocery supply chains in Egypt to meet the needs of micro retailers, which constitute 90% of the grocery market. We expect they will continue to grow by double digits while they scale.
Belal and the whole team have executed well; they have achieved significant traction quickly," said Peter Orth, co-founder and managing partner of 4DX Ventures. Our company believes the B2B model is the most appropriate way to serve this important market, and we are excited about partnering with the team to make it happen.
Company overview
| | |
| --- | --- |
| Legal Name | MaxAB |
| Industries | B2B, E-Commerce, Internet |
| Founder(s) | Belal EL-Megharbel, Mohamed Ben Halim |
| Founded Date | 2018 |
| Total Funding Amount | $61.2M |
| Investors | BECO Capital and Crystal Stream Capital are the most recent investors. |
Vezeeta
Consumers shop at malls and dine in restaurants. However, they lose some autonomy as soon as they step into a clinic or hospital, where the pressure of selecting the correct procedure and the fear of making the wrong decision take hold.
Using technology, Amir Barsoum empowers consumers to make more informed healthcare decisions by eradicating the fear and indecision of medical issues. Egypt's Vezeeta startup offers users an app to search for doctors via their specialization and location, read reviews from other patients who have used the service, and book appointments.
Mr. Barsoum states that his company's business is to convert patients into customers.
The startup data platform Magnitt found that Egypt accounted for 25 percent of the 564 closed deals in 2019. In addition, the North African nation accounted for 14 percent of the $704m capital raised in terms of deal value.
Vezeeta launched in 2012, and it now serves 4.5 million users in Egypt, Saudi Arabia, Jordan, and Lebanon, with 300,000 bookings a month made by 20,000 subscribed doctors.
A fee is charged to healthcare providers based on the specialty and location of the app that matches patients with doctors.
Mr. Barsoum says that although Egypt and Saudi Arabia remain the company's biggest markets, the demand for the company's products has grown over the past 18 months. In addition, Vezeeta is looking to expand into African and South-East Asian markets by February.
According to Mr. Barsoum, Egypt has a lot of global opportunities, even though we're more comfortable with emerging markets.
"We can operate as far north and south as the world allows. We can add value to our consumers or patients as long as there is fragmentation in the healthcare business."
Mr. Barsoum said the start-up, which has raised $22.6 million (Dh83 million) since its inception eight years ago, is looking for further money to fund its expansion into new areas and research and development (R&D) new products. However, he wouldn't say how much the fresh money-raising round will cost or when it will happen.
One product is the pharmacy platform, which the firm launched in restricted areas via the app in December 2019 and expects to expand to the remainder of its markets within three to six months.
They can order medications on the app, which are then delivered to patients' doorsteps or refilled if a previous prescription isn't filled.
It will use data science and machine learning to develop other products that will enhance algorithms that match doctors with healthcare providers to guarantee better outcomes.
Vezeeta raised $12m in series C funding in 2018 from Saudi Technology Ventures (STV), which is based in Dubai and owned by UAE-based founder firm Beco Capital.
Barsoum estimates the company is worth "well above" $100m.
He declined to share dollar figures but said the company's revenue has tripled in the last three years.
As a result of the ongoing anti-government protests raging across Lebanon, its business operations in Egypt, the largest country in the Arab world, are "pretty profitable."
The business was negatively affected in the early going, Mr. Barsoumd recalls. But now, things are back to normal.
Adding that the biggest challenge for the tech industry is attracting the right talent, Barsoum cites his previous experience from working for McKinsey and AstraZeneca as an important factor in beginning Vezeeta.
This talent is largely concentrated in Egypt, he says. In the meantime, Europe and the US are stealing more of our brains.
Attracting funding from major international venture capital firms is another challenge facing the area tech industry.
To attract tickets worth $20m to $30m, we need money coming from the area, but beyond that, we need global players, he says.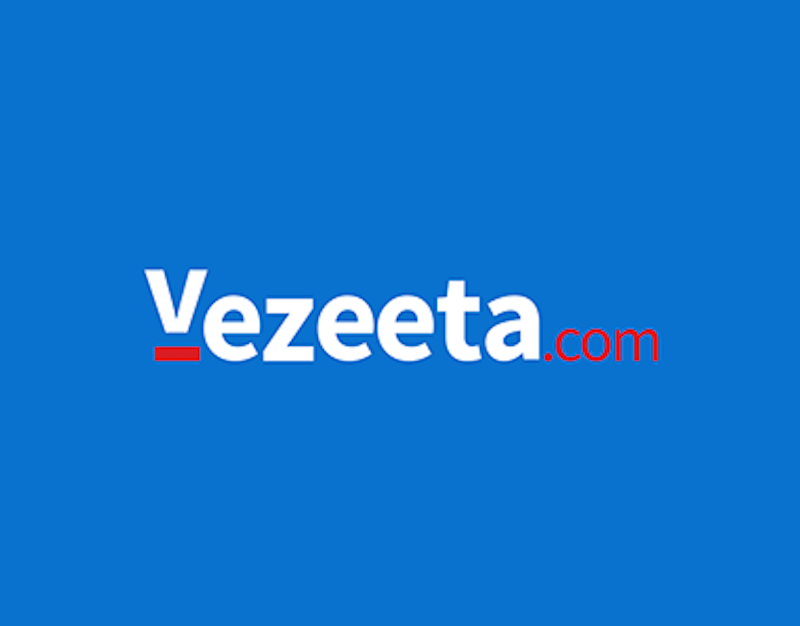 Company overview
| | |
| --- | --- |
| Legal Name | Vezeeta |
| Industries | Health Care, Medical, Medical Device, Software |
| Founder(s) | Ahmed Badr, Amir Barsoum |
| Founded Date | Feb 2012 |
| Total Funding Amount | $71.5M |
| Investors | Crescent Enterprises Venture Capital and VNV Global are the most recent investors. |
Elves
Through its chat-based platform, the one-stop shop.com has overcome the challenge of competing with e-commerce giants by consolidating and facilitating the purchase of everything from airplane tickets to rare gifts selected by 16 real-life elves. The app has already drawn thousands of users worldwide, tapping into a trend known as 'the concierge economy.' Karim Elsahy, an Egyptian serial entrepreneur and investor and co-founder of Rocket App, said earlier this year that he is focusing on building out a platform where personal assistants will be available worldwide to assist customers as needed.
Using Facebook Messenger or their iOS app, Egyptian startup Elves allows people to find, book, buy and have things delivered anywhere in the world through their assistant. Dubai Angel Investors (their largest investment to date) and numerous other Angels from the area and the United States invested. In addition to being the largest seed round for a startup in Egypt, a seed round of this size is rare in the area. Even a Series A round of $2 million is considered quite big in Egypt.
RiseUp Summit in Cairo announced the funding announcement. An investor press release stated that the round of investment was highly oversubscribed.
Karim Elsahy and Abeer Elsisi founded Elves in Egypt, a human-first assistant that provides users with recommendations based on their needs. Nothing is pre-defined as users can talk to real people who see their needs, look for possible solutions, and offer advice. Once the user likes the recommendation, they can buy it right there, without registering directly from Facebook Messenger or Elves iOS App. As a result of artificial intelligence, Elves have become even more adept at providing accurate customer recommendations over time. With over 40 employees right now, they were founded last year.
As part of the investment, Eldies plans to expand and market its platform worldwide and add new capabilities.
Founder & CEO of Elves, Karim Elsahy, commented on the plans: "Our main goal is to drive as much traffic to our machine learning engine as we can and recruit the best engineers to continue growing Elves.". Now that Elves has reached the million user mark, we can focus on expanding.
Many on Facebook, including Sheryl Sandberg, have praised Elves' work. The developer's conference F8 also featured their products. An Egyptian husband and wife have created the Messenger app Elves – Your Personal Little Helper, which she wrote on Facebook earlier this year. Personal concierge service LemonTrip helps people book cab rides, hotel reservations, and meeting appointments. Thanks to its growing popularity, it employs almost 40 people currently."
AI and machine learning are built using the tech-driven virtual assistant platform's 'human in the loop' methodology. Users are provided with free personalized recommendations.
Company overview
| | |
| --- | --- |
| Legal Name | Elves |
| Industries | Messaging, Mobile, Travel, Virtual Assistant |
| Founder(s) | Abdel Rahman El-Zohairy, Abeer Elsisi, Karim Elsahy |
| Founded Date | Jul 1, 2016 |
| Total Funding Amount | $4M |
| Investors | Sawari Ventures and Intelak Hub are the most recent investors. |
edited and proofread by nikita sharma