Trends
Technology has transformed both the logistics industry and the eCommerce marketplace
Technology has transformed both the logistics industry and the eCommerce marketplace
The e-commerce market is growing every year, which helps the logistics industry go to greater heights. These courier services in India benefit from the daily increase in online sales thanks to this development.
The online retail sector has changed in the last five years, unlike any other business. Both the eCommerce and logistics industries have grown as a result of advancements in infrastructure, improved awareness, technologically advanced logistics platforms, and alluring online shopping deals. In recent years, there has been a significant rise in the number of online consumers, and this trend is anticipated to continue. The Indian eCommerce industry will reach $74.8 billion in 2022, up 21.5 per cent, according to IBEF. The rise in online expenditure must be understood to be a trend.
Effects on the logistics industry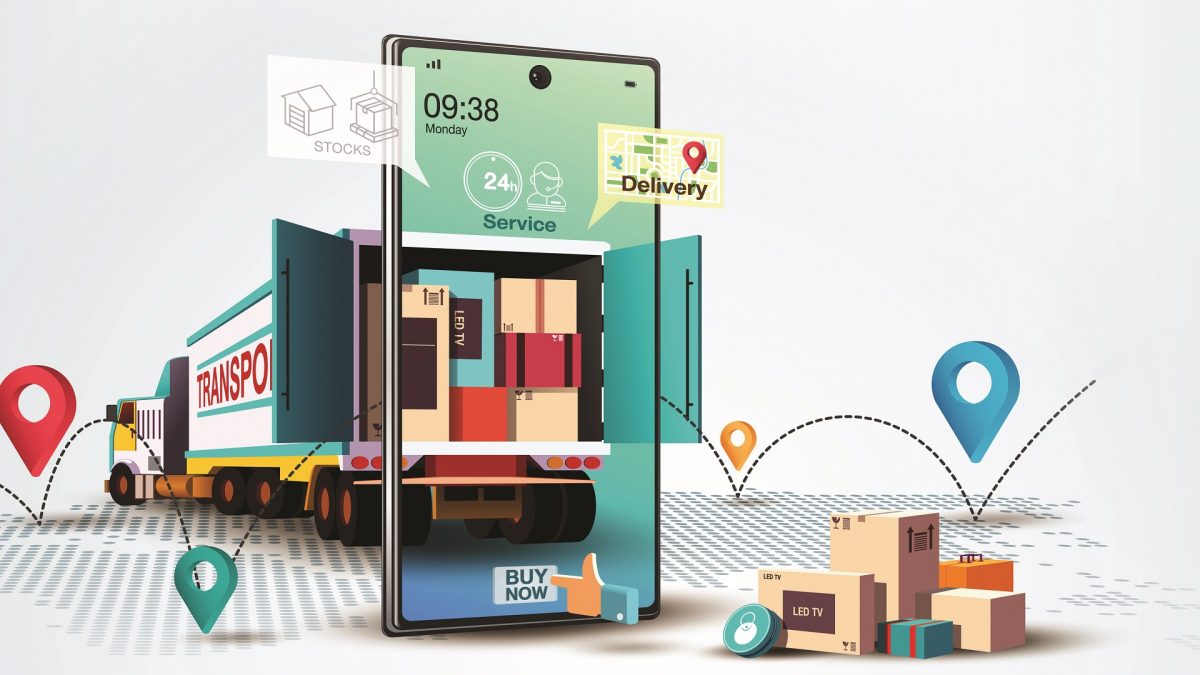 Although the rise of eCommerce is not a new phenomenon, the epidemic has undoubtedly hastened its development. Logistics, warehousing, and supply chain management companies are directly impacted by the expansion of the e-commerce sector. More and more online retailers are outsourcing logistics to guarantee accurate and timely order fulfilment.
In this cutthroat industry, businesses are setting up numerous fulfilment services to access the global network as customer demand increases daily. Additionally, sellers and distributors are looking for better ways to perform trouble-free shipping, and several logistics companies are introducing several improvements to make the process as cutting-edge as is practical. They ship perishable items out within two hours after getting an order.
Currently, customers demand not just speedy deliveries but also quick and straightforward returns. eCommerce companies need to be proactive and responsive in today's fiercely competitive environment if they want to fulfil their commitments. Several analyses have found that keeping a faultless supply chain is the most complex issue facing businesses. The key to sustaining an error-free supply chain is a logistics platform loaded with AI, ML, and other technologies.
The present logistics environment
The import and outbound activities of online merchants are currently covered by the Indian logistics industry. To lower the danger of infection and boost market sales, eCommerce and logistics partners are now looking into several techniques, including contactless delivery. Additionally, increasing eCommerce sales at competitive prices help the logistics industry advance as well.
Technology adoption
The development of technology has an impact on every part of our lives. The pandemic outbreak affected customer behaviour in addition to hastening the transformation of the eCommerce industry. For the delivery requirements of online merchants, logistics businesses pushed themselves to become even more technologically savvy.
The limits of technology are being pushed, and it is altering how society does business. We're used to having everything at our fingertips and available online these days. You may now receive a package less than an hour after placing an online order, depending on where you live. Improved technology has decreased costs and mistakes while increasing supply chain productivity. The whole logistics industry benefits from these developments, including freight transportation, international shipping (ocean and air), supply chain management, and cargo monitoring.
To manage the supply chains of online businesses as efficiently as possible, companies started integrating cutting-edge technology into their platform's capabilities, such as artificial intelligence, machine learning, the Internet of Things, and automation. Modern technology use is advancing the logistics sector in India. It makes it possible to compare shipping costs from several carriers on a single platform, use cloud calling for order confirmation, track packages in real-time, and choose the most cost-effective carrier partner depending on a variety of factors.
The use of platforms for next-generation logistics planning by businesses allows for informed, proactive decision-making. For error-free, quick, and effective dispatching, AI/ML-powered systems have streamlined first-mile to last-mile optimization and automation. As a result, they are removing logistical bottlenecks, raising productivity, and cutting expenses by up to 20% by skillfully managing business unpredictability and resource optimization. AI-powered learning skills may continuously provide value. Real-time visibility, SLA compliance measurement, and the digitization of delivery processes are all made possible by technology, all of which increase customer satisfaction.
It opens up new opportunities for attaining advantages including data-driven choices, real-time change management, digital delivery process automation, seamless manager-driver collaboration, Track & Trace, control tower, ETA, assessing compliance, and assuring enhanced cooperation. A thorough ETA analysis results from process improvements.
E-commerce and logistics are intricately interwoven in business; without one, the other is worthless. With a population of over 1.4 billion, India is a sizable nation. The nation organizes a wide variety of festivals throughout the year as a result of its rich cultural diversity. E-commerce has established itself as the go-to resource for all national people for these events, therefore it makes sense that we need logistics.
Logistics partners must keep creating solutions that offer agility, flexibility, simplicity, and competitive pricing if they want to flourish and continue to be successful in the market. By adopting technological innovations, businesses may also expand and effectively satisfy the ever-changing wants of their customers. Future growth in the Indian logistics industry is anticipated as a result of rising consumer expectations, digital transformation, and the enormous development of the eCommerce business.


edited and proofread by nikita sharma