Trends
The boxy three-seater that the Foxconn Electric Drive Alliance is planning 2022
The boxy three-seater that the Foxconn Electric Drive Alliance is planning for 2022
The Foxconn-led electrical vehicle partnership MIH unveiled blueprints for its first car on Tuesday. The boxy single-column three-seater is aimed at Asian one-child households. The world's largest manufacturer of contract electronics, Foxconn of Taiwan, has recently increased investment in semiconductors and electric vehicles (EVs), making proposals to American upstart Fisker Inc. and Indian behemoth Vedanta Ltd.
Although no customers have been verified, MIH Consortium hopes to build its first car, Project X, in 2023 and start mass producing it the following year, banking on strong demand for smaller electrical vehicles in Asian markets.
Jack Cheng, the MIH CEO, said at a Taipei event to announce the EV that can be specifically built for the customer, "We need something different to disrupt the industry." With Project X, you may "build your vehicle," Cheng said, alluding to the car's modular construction. It's similar to Lego. I can quickly put (a module) on and remove it," said Cheng. He stated that the three-seater would cost less than $20,000.
Foxconn, the leading manufacturer of Apple's iPhones, will eventually need to repeat its success in building personal computers and telephones as it makes electric vehicles. In addition to Taiwan, MIH is considering markets again for three-seater in India, Thailand, Indonesia, and Japan.
Cheng explained to reporters that "the American market prefers large cars," adding that this Model would work nicely with a single family. According to Cheng, there is a chance to mass produce there "as long as it's a location where our partners, like Foxconn, have manufacturing facilities."
Many MIH partners, according to Cheng, are willing to initially take risks and incur development costs because they are confident that EV sales will take off. The more automobiles we produce, the more money they will make, said Cheng.
The MIH Consortium, which includes among its members the auto chipmaker NXP and the navigation and electronic mapping company TomTom, announced its intention to build a six-seater test car in 2024, followed by a nine-seater.
Foxconn announced a deal to acquire a nearly 20% share in the struggling American electrical vehicle manufacturer Lordstown Motors Corporation for up to $170 million just before the MIH event got underway.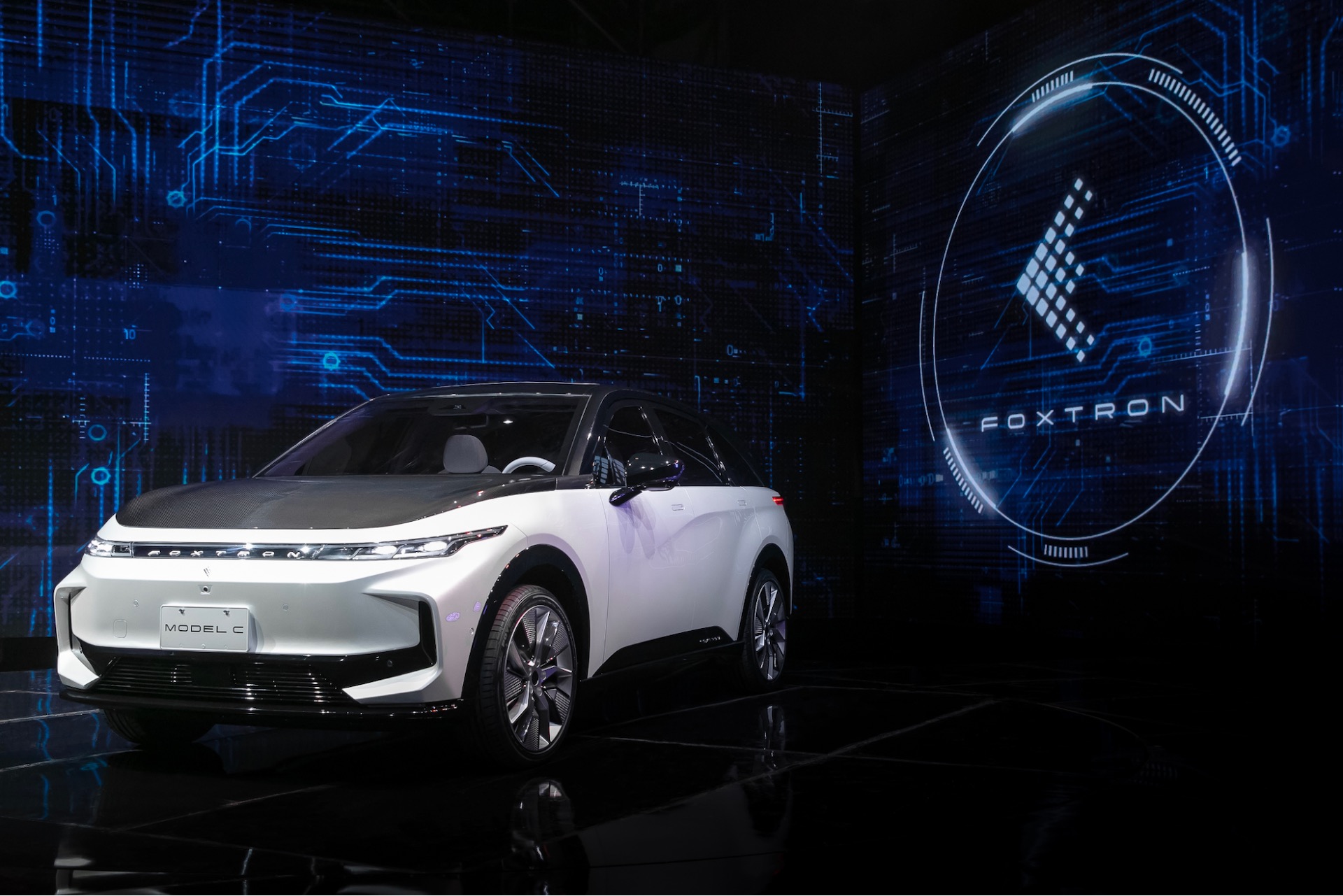 Since more than a year ago, Foxconn, best known for manufacturing electronics, has already been actively promoting partnerships and intentions to manufacture electric vehicles. Since the business debuted three EV cars earlier this week, that plan is taking shape.
Terry Gou, a Taiwanese tycoon who created Foxconn, debuted his Model C pickup truck, Model E sedan, and Model T electrical bus on Monday. Foxconn will produce the vehicles, a partnership between Foxconn and Taiwanese automaker Yulon Motor, the business announced at a live-streamed event on Monday.
According to a statement released by Foxconn on Monday, Terry Gou "has always thought that the adoption of electric cars would eventually be a worldwide trend because it has evolved into the world's most expensive and largest smart item." At the live-streamed event, Gou was the driver of a Model E vehicle.
According to analysts, Foxconn should quickly gain a portion of the global Electric vehicle industry now that the company has launched three EV models and several related strategic partnerships since 2014. They claim that these projects give the company knowing that it can use its enormous production infrastructure in Asia.
For instance, it has agreements with Chinese automaker Geely and American EV startup Fisker. Foxconn gained experience in EV batteries and related components through a partnership with Gigasolar Materials and the development of vehicle cockpit software through collaboration with Stellaris.
According to Soumen Mandal, an analyst at Counterpoint Research who focuses on the automotive industry, "Foxconn has been quite cautious regarding their entry into the EV sector." "If we follow the plan, we see that Foxconn is gradually entering the EV industry by forming JV and alliances in one area at a time, learning from that experience, and then moving on to the next," the author writes.
According to Chairman Young Liu, the company has announced partnerships on average once a month over the past year, "building a Hon Hai electric car transport and distribution network." He claims that Foxconn, formerly known as Hon Hai Precision, now has a "supply chain and distribution infrastructure for electric vehicles."
According to Mandal, Foxconn's first market for its own-brand electric vehicles will likely be Southeast Asian consumers. He adds that the company "will face considerably less rivalry with mainstream competitors" because of the manufacturer's established reputation in Southeast Asia. He continues, saying that Foxconn would "slowly permeate" the West.
Sam Abuelsamid, the leading research researcher at research company Guidehouse Insights in Michigan, speculates that Foxconn may be more eager to promote its accessible EV hardware that manufactures motors, batteries, and semiconductors for third parties. He claims Foxconn would "show" the platform using its three new electric vehicle models.
"There are many startups worldwide seeking to get into the EV and driverless car sectors, especially in China," says Abuelsamid. However, most need more funding to design or produce a whole vehicle. "Foxconn intends to use its scale to help these businesses get off the ground, eventually becoming a significant contract manufacturer of automobiles similar to what it is for consumer technology," the company said.
He continues, "Foxconn knows how to manage distribution networks, especially in China, and it knows how to create electronic gadgets in enormous amounts.
Edited by Prakriti Arora