Stories
Unicorn Startups and 13 Lessons from the Experiences of Self-Made Billionaire Founders
Unicorn Startups and 13 Lessons from the Experiences of Self-Made Billionaire Founders

Have you heard of Uber? Of course, you have; in today's society, it is a verb.
The fact that not every startup can seize development by the horns does not show that it is simple to become a household name. Nowadays, starting a business requires a daring and competent team, especially given that the failure rate is over 50% after five years and over 70% after 10. A select few startups, or unicorns as we like to call them, have never been able to successfully negotiate the problems of the Venture world and billion-dollar corporations. Year after year, this enigmatic herd only increases.
In reality, the Venture Capital industry is already flourishing until 2020, as seen by the admission of 66 new businesses during the last six months. Today, there are more than 600 unicorn businesses valued at little under $2 trillion.
What can you do to achieve unicorn status, which is the envy of all startups? This article delves into some of the characteristics that set unicorns apart, including their geographic distribution, industry composition, and takeaways for startups. In this manner, you can understand unicorn land and model your firm more effectively.
Why Do Startups Become Unicorns?
The phrase "unicorn startup," which was first used in 2013 by Venture Investor Aileen Lee, describes a private firm valued at or over $1 billion. Like the mythological creature, a successful commercial endeavour is statistically rare but not impossible.
There were 39 unicorns there when Lee initially counted them. In only seven years, a new unicorn will be born almost every three days. So why have unicorn businesses become the new standard in opposition to being a unique breed?
Lee's initial criteria for companies to receive their horns were a little bit more specific: "U.S.-based software companies formed after 2003 and valued at over $1 billion by public or private market investors."
The number of startup businesses that have achieved unicorn status has increased in lockstep with the club's global opening. Currently, about 25% of unicorns originate from China, another 48% from the United States, and the remainder is from elsewhere in the world.
Second, there is the increasingly common phenomenon of Venture Capital agreements for $100 million or more, or "mega-rounds." A nine-figure Venture Round was unusual in 2013 when the phrase first gained use, but Venture Capital (VC) has evolved over time.
Due to the chaos caused by a global epidemic, VC financing is lower than in past years, but it reached $129 billion in just the first half of 2020.
Many unicorn CEOs decide to remain private for a longer period of time because they realize that some of the disadvantages of public ownership may balance the surplus of wealth. Companies were able to raise huge sums of money in the private market and look for investors who understood their reluctance to transition to public markets, thanks to the JOBS Act of 2012's extension of shareholders.
Mega-rounds, keeping secret for extended periods of time, and the unicorn club's global makeup is now considered the standard in the unicorn era.
Global Unicorn Startup Mapping
Unicorns Valued at > $1B
Decacorns Valued at > $10B
Hectocorns Valued at > $100B
Over the past ten years, Unicornland has grown from an American company to a global club.
Unicorns can be born anywhere, but the countries with the most growth-stage investment, the United States and China are where the Class of 2020 (and last classes) tend to show.
Additionally, these countries are home to unicorn club outliers or young businesses that have achieved such early success that the name "unicorn" is simply not sufficient to describe them. The decacorn (businesses valued at over $10 billion) and the hectocorn (those valued at over $100 billion) are two examples of these varieties.
As they say, "birds of a feather flock together," and unicorns are no exception. The San Francisco Bay Area, New York City, and comparable tech centres like Boston, Seattle, and Southern California are home to the bulk of unicorn businesses with headquarters in the United States.
Since here is where the majority of large checks are signed, it is obvious that successful companies would locate themselves nearby California's innovation hub or adjacent to Wall Street bulls. However, this does not indicate that major cities are the only locations where startups may be successful.
In 2017, 96 graduates attracted investors and attained heavily covered ten-digit values, setting a record for unicorns. This year may even surpass the last one. There were 66 unicorns in existence at the time this article was created, all of which were in distinct businesses and had varying valuations.
There are many different industries represented by new unicorns, and no one area has come up like the obvious leader. The youthful herd is made up of everything, including corporate software, fashion, cuisine, health, and biotechnology.
Of course, while some do so shortly after conception, most unicorns don't suddenly reach the billion-dollar mark. The comparison of unicorns by foundation year and the length of time it took for them to become unicorns is shown in the graph below. Eighty per cent of these businesses gained their horns before the ten-year mark, and another 39 per cent did it in five years or less, setting them distinct from their predecessors.
Since it's a new category, there is still almost half of the year to gain a complete picture of how the unicorns compare. We looked at the whole list of unicorn companies to gain a clearer idea of who is in charge of the herd and how the distribution of industries compares.
Bytedance, a Chinese business valued at $140 billion, is the most valuable private company in the world. Didi Chuxing is the most valuable car software company. In late 2019, the company's value topped $62 billion.
Elon Musk's SpaceX, valued at $46 billion, Stripe, a provider of online payment services, at $36 billion, and Kuaishou, a Chinese video-sharing smartphone app, at $18 billion, make out the top five most valuable private companies.
Entrepreneurs often ponder which industries are most likely to result in unicorn businesses. There is undoubtedly no clear-cut answer to this issue, especially as technology continues to alter the framework, but we can still use the collective behaviour of the herd to identify trends and determine which sectors have traditionally dominated the club and which may be on the upswing.
Most of the unicorns reside in four distinct areas:
Who wants to perform banking transactions the same way we did ten years ago? Fintech refers to all new technology that aims to improve and automate the supply and usage of financial services. With 15% of the unicorns in this area, it leads the herd.
Most of the unicorns—13 per cent—are companies in the e-commerce and marketplace sectors.
These are followed by robots and artificial intelligence, which Account for 10% of the market, and the health sector, which includes genetics, imaging, and new technologies.
Who Will Come After Unicorns Soon
The widespread use of smartphones and the low cost of cloud computing were major benefits for the present herd of highly valued companies.
In reality, the foundation of their vast empires was pre-existing services like food delivery, cabs, and hotels. There is an app for everything nowadays. A new generation that is quite different in appearance is now coming up behind them.
Forbes has been scouring the startup list for the past five years to see who will be the next to get their horns, and this year is no exception. Although there is much to be said about capitalizing on the desire for convenience, today's successful startup CEOs are aware that there are fewer and fewer chances to disrupt mature markets.
Several of the up-and-coming unicorns that Forbes highlighted focus on software-specific businesses like banks, life science companies, and the cybersecurity sector. A lot of those industries are large giants that we need in our lives and in business, and they need to be updated, according to Kristen Green, a Venture Investor with Forerunner Ventures. Sure, they probably not be magnificent like the prior unicorns.
Business Leadership Lessons from Unicorns
Thanks to technology advancement and astute marketing tactics, unicorns have either disrupted already-existing businesses or altogether established new ones. Unicorns, though, weren't always present in the herd. Because some teams lacked expertise, business development, and management abilities, every unicorn began like a concept, perhaps even in a visionary's garage.
Regardless of their particular histories, all unicorns encountered the same problems that plague any new business. By looking at how they handled these issues, especially in the beginning, we may learn valuable lessons.
Eight startup businesses with a total value of over $144 billion have taught us the following eight lessons. Continue reading to get insightful business advice that you can use for your own project and to help you unleash your inner unicorn.
"We couldn't have come up with a good concept at all if we had attempted to think of one. You only need to find a fix for an issue in your own life."
― Airbnb's Brian Chesky
"Making value is insufficient. Additionally, you must seize some of the value you produce."
― Palantir CEO Peter Thiel
"I don't want to cause any problems. Our goods are never thought of like disruptive. We don't just say, "Let's interrupt it," after observing anything. It's constantly about how we can improve and develop this."
― Evan Spiegel
"A feedback loop, where you're continuously thinking about what you've done and how you may be doing it better, is something I believe is incredibly important to have," the author says."
― SpaceX's Elon Musk
"The finest thing that ever happened to us was bootstrapping. Entrepreneurs chase after investors for the first half of the year. They Venture out, make presentations, and meet with investors. Why not devote the first few months to creating a product that people will use and like."
 ―Houzz — Adi Tatarko
"I was intent on getting money when I met my wife, but I failed badly in that endeavor. Financial success, in her words, "can never be the objective, simply a result of living with purpose," as I learned from her. For me, that was a game-changer."
— WeWork's Adam Neumann
"It probably not be wise to continue if you're not 100 percent committed to finding a solution or seeing something through. You must find a means to carry on."
— Lyft's Logan Green
"People will join up if you can remove all the friction from experience. And that will improve their quality of life."
— Credit Karma's Kenneth Lin
Solve an issue instead of coming up with company ideas.
When the company's co-founders, Brian Chesky and Joe Gebbia, rented out their apartment for a weekend in 2007, Airbnb was born. The finest business ideas, according to Chesky, often come from seeking to resolve a personal issue. He had to convert their loft into a guest room in order to make ends meet. Their business mentality compelled them to develop their own site since they believed that Craigslist was too impersonal, and they did so.
He claims that if we had tried to come up with a brilliant concept, we would have failed miserably. "All you need is a fix for an issue in your own life,"
Create a corporate culture that is mission-driven.
For small- to medium-sized businesses, WeWork provides both private and shared offices. It is one of the biggest privately held businesses in the world, valued at $20 billion, with offices spread throughout 20 US cities and another 20 countries.
By doing this, WeWork has mastered the art of clearly communicating an aim to its target audience. You will always notice a big sign that reads "Do what you love" when you enter a WeWork location. The small-business and entrepreneurial communities value the company's aim.
Recognize when to change course.
2017 saw the announcement of Atlassian's $425 million acquisition of Trello, a maker of corporate software that facilitates quicker and better teamwork.
Why would a business recognized for producing software for businesses of a similar nature invest the money in such an acquisition? In terms of developing a superior project-management solution, Trello effectively defeated Atlassian at their own game. The leadership team at Atlassian understood this and had the guts to do a U-turn by purchasing a rival before it was too late.
People are drawn to businesses with "world-changing" goals.
It's challenging to come up with really new ideas, and it's much more difficult to come up with ideas that have the potential to transform the world.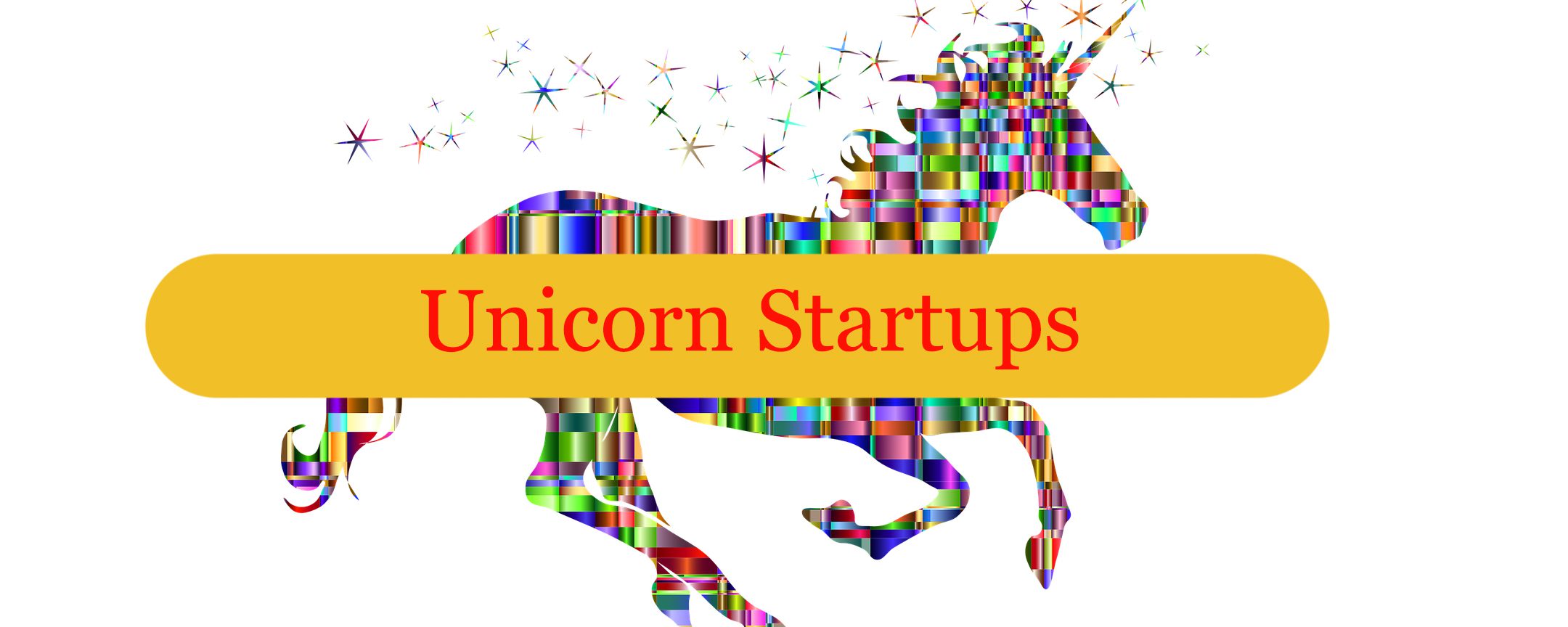 People prefer to support those who make an effort to improve the world, or in this instance, the entire cosmos. It's one of the factors that contribute to SpaceX's prominence on the unicorn startup podium. SpaceX, one of the top ten most valuable private corporations, is valued at about $31 billion. Additionally, it explains why Elon Musk's reusable rocket project is now worth more than his Electric Vehicle.
Recognize the challenges new markets face when it comes to expansion.
Take a moment to reflect on how Singapore's Grab defeated Uber in its own game. Not only do you need great ideas, but you need to know how to put them into practice.
Uber has failed to outperform Grab despite its massive investment in Southeast Asia. That's in part due to the founder of Grab having a cultural edge.
While Uber has spent almost a decade determining what Western consumers want from transportation services, the business has had difficulty applying its research to emerging nations, especially in regions where the internet is only recently becoming available. Anthony Tan, the founder of Grab, has found out how to make e-pay function in countries without a robust financial system.
Multiple disruptors can coexist in a market.
Although Lyft was established three years after Uber, the business is still valued at over $21 billion and extending more quickly than Uber. Lyft eventually went public earlier this year because of its rapid expansion.
Even if Lyft is no longer a "unicorn," it still shows that some sectors can support several revolutionary companies. It does not necessarily follow that you should abandon your business concept because another firm has the first-mover advantage. Competition indicates that there is a market for what you are providing, but it indicates that most customers have already settled on a solution to the issue you are trying to address.
Lyft shows that with the proper positioning, many customers will embrace a competitor brand.
You may need to focus on niche markets.
Many new business people who have lofty ambitions make the mistake of joining the consumer industry merely because it is vast. In many situations, it probably be smarter to look for a market niche with a manageable number of prospective clients but little competition. You shouldn't assume unicorns don't exist just because you're operating in a specialized sector.
In actuality, there are several unicorn-specialized businesses.
Rocket Lab, a tiny satellite launcher and American aerospace producer, is worth $1.1 billion, while Desktop Metal, a technological business that develops and sells metal 3D printing devices, is worth $2 billion.
Sell the equipment that you would use yourself.
The CEO and co-founder of Houzz, Adi Tatarko, and her husband embarked on a mission to develop an online platform for home renovation in order to create a tool they would really use and to address their own problems with renovating. Houzz didn't seem to be a scalable endeavour in the beginning, but they persisted with the labour of love.
Tatarko emphasized that by doing this and starting the business on their own, they were able to locate the proper mentors and investors and grow the site once it was in a solid place. The finest thing that ever happened to us was bootstrapping. Entrepreneurs chase after investors for the first half of the year. They Venture out, make presentations, and interact with investors. Why not devote the initial several months to developing a product that people will use and adore.
The Prognosis for Unicorns
The "unicorn" was largely a notion for American businesses in 2013. With fresh unicorns joining its ranks every year, it now covers the whole planet. There is a proviso here, even though unicorns are commonly seen as the new norm.
Over 100,000 additional venture-funded businesses have emerged in the last five years. This indicates that in the venture-backed world, the unicorn is still a statistical outlier.
These unicorns have been in your shoes before. They encountered problems that are common for new businesses, like learning how to gain Venture Financing, locating startup insurance, and keeping up with changes in the VC market.
13 Lessons From the Experiences of Self-Made Billionaire Founders
1. Stick to your mission.
2. Choose sustainability and quality over superficial battles.
3. Entrepreneurship is about becoming a problem solver.
4. Perfection is a never-ending process.
5. Be decisive in cutting toxic staff.
6. When you make mistakes, own them and apologize.
7. Be prepared to bootstrap marketing strategies.
8. Meet your users where they are.
9. Not all founders can take their company to the next level.
10. Build a legacy through succession planning.
11. Lead by example.
12. Surround yourself with talent, even if you don't have a defined role for them yet.
13. Success can come at any age.

Raising Venture Funding, assembling a founding team, creating products that can compete in the market, making a brand for themselves, and other problems are common for startup founders and CEOs. It should come as no surprise that the idea of founding and succeeding in the cutthroat startup industry probably be intimidating.
It's not probably, though. There are brilliant stars—if you like, unicorn leaders—who seem to get it right. Although it may seem that way at first glance, their triumph wasn't without its share of hardships. In order to get guidance and lessons based on their extensive startup experience, we went to a group of self-made millionaire business entrepreneurs.
Here are 13 lessons from well-known startup leaders to guide you, whether you're a founder of a company searching for guidance on how to assemble your team of directors and officers, or perhaps you're still in the ideation stage like an entrepreneur.
1. Stay focused on your aim.
At all costs, Elon Musk has remained steadfast in his commitment to "accelerating the advent of sustainable transport and energy." This has been the case even when it needed making sudden changes for the company's benefit, including layoffs. There is nothing quite like his unrelenting aim of creating technology that serves mankind the best, even though some of his decisions as a CEO have drawn criticism.
His commitment to the company's aim is not only a valuable lesson for business owners, but it's a big reason why the Millennial generation admires him and values his views on renewable energy and investments in the future of the planet. Simply put, this has helped him gain devoted supporters who respect his commitment.
2. Opt for quality and sustainability above pointless conflicts.
It's simple for others to contrast you with rivals when you're on the road to success. Remember your priorities rather than trying to maintain "external" perceptions of what your firm should be.
Xiaomi is expected to see rapid growth as they face off against industry titans like Apple and Samsung. Lei Jun, the company's founder, thinks that's unsustainable and points out that Xiaomi has only been around for five years. He doesn't push his staff to expand at a rate that isn't suitable for his business; instead, he stays true to his vision of what Xiaomi should be: an electronics manufacturer that creates goods that wow customers.
3. Becoming a problem solver is a key component of entrepreneurship.
Many of the company success stories on this list, but especially Jan Koum and WhatsApp's, focus on finding a solution to an existing problem.
In order to eliminate missed calls on their cellphones, Koum and co-founder Brian Acton created the cross-platform messaging service back in 2009.
They didn't truly want to start a business; instead, they wanted to create an app with a simple "Status" function that would let their friends know whether or not they were available. But so is the case with great ideas; WhatsApp attracted users' and investors' attention to become a popular global communication platform for both personal and corporate users.
4. The pursuit of perfection never ends.
Frank Wang, the world's first drone millionaire and founder of DJI is far from achieving his ideal degree of perfection even though his company at present dominates the consumer drone market.
Wang provides a feeling of the Japanese artisan ethos, which is one of relentless pursuit of excellence.
The 35-year-old drone ruler will be the first to admit that DJI is far from "ideal" and is always seeking ways to make its products better. It shouldn't come as a surprise that consumers choose DJI for those who want to fly in the skies.
5. Be ruthless in firing problematic employees.
The founder and acting CEO of Twitter and Square, Jack Dorsey, acknowledges that one of his early failings was taking too long to fire toxic employees who had a negative influence on the company's culture and operations. After all, the effectiveness of a company's workforce is a key factor.
Whatever the case, it's certain that one of the most infamous businesses in the world has the same issue as every other business: human resources. Dorsey advises being ruthless when dismissing problematic individuals since the remaining team will step up and fill in any holes. Or, to diversity your staff, think about using innovative recruiting procedures like blind hiring.
6. Own your faults and extend an apology.
Evan Spiegel, the founder of Snapchat, would be the bad boy symbol of Silicon Valley. Despite having a solid reputation because of the success of Snapchat, he has his faults.
A number of emails from Spiegel's undergraduate days were released in 2014 by Valleywag.
He shared many misogynistic jokes and tales with his fraternity mates during their NSFW chats, displaying a side of him that most people would consider misogynistic, racist, and homophobic. Spiegel responded by apologizing and expressing regret over the communications.
Even if mistakes are irreversible, openly apologizing and acknowledging them is a responsible line of action to avert any penalties (like a lawsuit).
7. Be ready to implement bootstrap marketing techniques.
Today, everyone is familiar with Airbnb, but in 2008, the firm was having trouble gaining the awareness it needed to raise money.
When the Democratic National Convention took place in Denver, Brian Chesky, Nathan Blecharczyk, and Joe Gebbia, who were broke and in debt, made the decision to relaunch Air Bed & Breakfast while armed with a bootstrapped marketing plan.
The group turned cereal boxes into Obama O's and Cap'n McCains and then sold them for $40 each on the streets. Each one included information about the business and a limited-edition number. With the use of their own resources, they were able to raise $30,000 for the business.
8. Go where your users are at.
When Dropbox was launched, it was a cloud-based service that nobody knew they needed.
In order to increase growth, the startup's founders, Drew Houston and Arash Ferdowsi, spread knowledge of it by posting about it on websites like Digg and Reddit, which turned out to be big sources of traffic and a method to increase interest in the business.
Their impressive growth hacking video, "Google Drive killer, coming from MIT company," received 1,506 Reddit upvotes and 12,000 Diggs, propelling it to the front page. This resolved the company's "getting started" issue by increasing the beta waiting list from 5,000 to 75,000 overnight.
9. Not every founder is able to improve their business.
Without question, Uber's founder Travis Kalanick was a visionary who revolutionized the taxi and ride-hailing industries.
Having said that, a businessperson with a fantastic concept is not always the person with the abilities, principles, and temperament to manage and develop the firm over the long term.
For a variety of ethical and moral concerns, Kalanick was fired from the post of CEO in the summer of 2017. In other words, if the founder or CEO isn't cutting it in terms of tone, ethics, and culture, make a change before the company's investors force you to. To learn from other people's errors, there is a lot of written information available.
10. Create a lasting legacy with succession planning.
Even business owners seldom work in the same position for a lifetime.
You surely want your business to be successful when you are gone, either you want to sell it or stay in your position until retirement.
By identifying a capable person to take your position, you can make sure that your firm is ready to expand on your foundation by establishing a succession plan. One such example is the multibillionaire Danish businessman Janus Friis. He has experience developing management teams that can handle things in their absence like a serial entrepreneur with multiple software businesses to his credit.
11. Be a role model.
Even though it may seem apparent, setting a good example for others is crucial for laying a strong foundation like any other lesson on this list.
One such creator, Cheng Wei, is committed to this tactic. Didi Chuxing is a billion-dollar mobile transportation business.
The concepts of Cheng Wei often resemble military metaphors. "Training alone won't make workers grow up," he said in a blog post about himself. Additionally, he has a history of citing the leadership advice of business titans like Alibaba founder Jack Ma, Robin Li of Baidu, and Bill Gates of Microsoft. He has applied these teachings to the delegation of authority at Didi.
12. Even if you don't yet have a clear job for them, surround yourself with talented people.
When Pinterest originally began, it was an invite-only network, and Ben Silbermann, its creator, sought other design blogs to join.
He counselled them to limit entry to those they recognized who had original thoughts and inventive brains.
Of course, with the expansion of the business, the site's invitation restriction was dropped. Even if he didn't have a job for them right away, Silbermann continued to expand the firm with individuals who were very brilliant and creative. These notable employees brought fresh ideas to the company and often solved issues that looked insurmountable.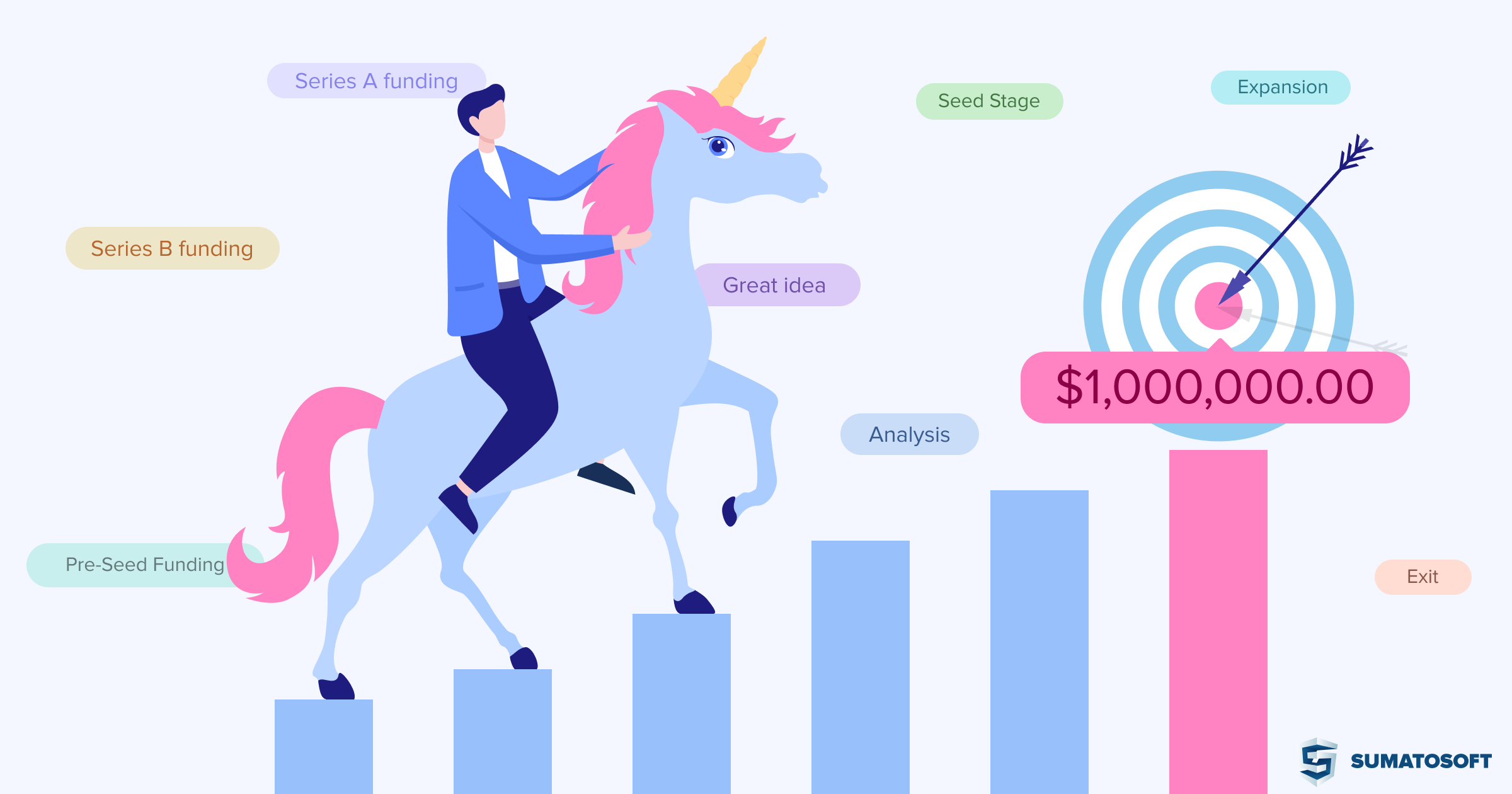 13. Anyone can achieve success.
John and Patrick Collison, the founders of Stripe, learned to code like children while competing with one another in their small Irish hamlet.
At age 16, Patrick completed high school and enrolled at MIT. A few years later, his brother John joined him in the US and enrolled at Harvard.
In order to move to Silicon Valley and launch what would become Stripe, they both decided to drop out of college in 2009. In 2018, John Collison became the youngest self-made millionaire in the world at the age of 27, displaying that anybody can succeed.
If entrepreneurs want to move their business to the next level in today's cutthroat startup environment, they must constantly search for methods to improve it (internally and externally).
There are many factors to take into account, whether you're trying to find out how to negotiate the intricate ecosystem of Venture Capital funding or you're hoping to protect your company with the best startup insurance coverage. You may tick those boxes with Embroker's assistance, and they'll make sure you proceed securely while you learn the ins and outs of startup insurance.
Edited by Prakriti Arora