Trends
The fastest growing economy tag is going away from India.
The fastest-growing economy, a tag India was enjoying, is expected to move away from the Indian economy. Due to declining demand, the Indian economy is predicted to develop at a slower 7% in the current fiscal year, which ends in March 2023, laying the way for the Indian economy to lose its title, marking it as the fastest-growing major economy. The first official estimate provided by the Statistics Ministry forecasts a 7% expansion, compared to 8.7 % GDP growth in 2021-22.
Comparisons and expectations.
The predictions are lower than the government's expectation of 8-8.5 % growth but higher than the Reserve Bank's forecast of 6.8 %. If the projection is proper, India's GDP growth will be less than Saudi Arabia's 7.6 % expansion. Also, India's GDP growth rate in Q3 was 6.3%, lower than Saudi Arabia's 8.7%.
The Indian government employs the advance judgment to determine its spending priorities in the forthcoming federal budget on Feb. 1, which will also be Prime Minister Narendra Modi's government's final full-year expenditure plan before elections in 2024.
These prognoses make a theory that, amid global constraints and ongoing geopolitical tensions induced by the Russia-Ukraine war, the economy is on track, with a few strains. Despite a 225 bps increase in interest rates since last May, which would likely reduce demand, inflation continues to be persistent. It is expected that strong, if mixed. Domestic demand would assist in alleviating some of the pain caused by poor exports during this timeframe.
Suppose the full-year predictions issued by the NSO are taken into account. In that case, it is expected that there will be some modifications in either the H1 or H2 FY2023 category statistics in the following data releases. As per Senior Director and Principal Economist, India Ratings & Research, Mr. Sunil Sinha, The path ahead will be challenging because the private final consumption expenditure (PFCE) is not expected to make a full recovery and become broad-based.
Household consumption, which contributes 44-45 % of GVA, witnessed nominal wage growth fall to 5.7 % from 8.2 % from FY12 to FY16. In reality, due to inflation, real pay growth remained almost flat or even negative in certain months of FY23. Because pay growth in the home sector drives most of the rise in consumer demand, a rebound in their wage inflation is a necessity for a lasting economic recovery, he said.
The first advance projections for 2022-23 included a discrepancy of Rs 4,06,943 crore, approximately double the amount of Rs 2,16,842 crore included in the preliminary estimates of GDP growth for 2021-22 announced on May 31, 2022. In 2020-21, the disparities were Rs 2,38,638 crore.
The disparity in national income between the production and spending methods is referred to as a discrepancy in the statistical GDP statistics. According to the National Statistical Office's (NSO) first advance projections of national income issued on Friday, manufacturing sector production is expected to slow to 1.6% in the current fiscal year from 9.9% in 2021-22. Similarly, mining industry growth is projected to be 2.4 % in the current fiscal year, compared to 11.5 % in 2021-22.
GDP (Gross Domestic Product) of the Indian economy at Fixed (2011-12) Prices in the year 2022-23 is projected at Rs 157.60 lakh crore, compared to the Provisional Estimate of GDP for the period 2021-22 of Rs 147.36 lakh crore announced on May 31, 2022," according to an NSO statement.
It claimed that real GDP growth in 2022-23 is expected to be 7.0%, down from 8.7% in 2021-22. It further said that the nominal GDP or GDP at Current Prices in 2022-23 is anticipated to be Rs 273.08 lakh crore, as opposed to the Provisional Estimate of GDP in 2021-22 of Rs 236.65 lakh crore. The nominal GDP growth rate in 2022-23 is projected to be 15.4%, down from 19.5% in 2021-22.
The agriculture industry is expected to grow at a 3.5% annual rate in FY2022-23, up from a 3% increase in the previous fiscal year. The trade, hotel, transportation, communication, and broadcasting-related services area is expected to increase at a 13.7 % annual rate, up from 11.1 % in 2021-22. The financial, real estate, and professional services category is expected to rise by 6.4% in the current fiscal year, up from 4.2% in 202-22. However, growth in the construction industry is forecast to slow to 9.1% from 11.5 % last year.
Similarly, growth in public administration, defense, and other services is expected to fall to 7.9 % this fiscal year from 12.6 % in FY22. Growth in gross value added (GVA) at base prices is expected to be 6.7% this fiscal year, down from 8.1% in 2021-22.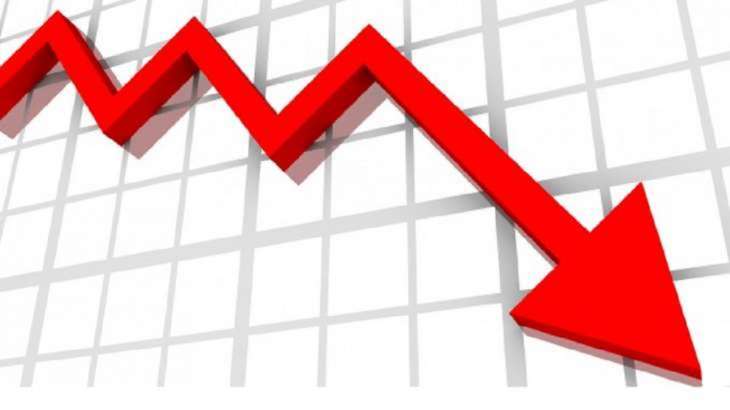 The last line.
Indian economy got off to a solid start in the current financial year, with hopes that pent-up demand could propel the recovery in Asia's third-largest economy. However, the euphoria swiftly vanished as central banks tightened monetary policy to combat excessive inflation, sending many advanced economies into recession and dampening growth in others.
Edited by Prakriti Arora