Trends
The fuel that powers the world might be subject to severe sanctions.
The fuel that powers the world might be subject to severe sanctions. In a few weeks, a hitherto unheard-of part of the global diesel market—the engine of the global economy will be subject to harsh penalties. Starting on February 5, the European Union, the G-7, and its allies will attempt to limit the price of Russia's petroleum exports as the most recent punishment for its invasion of Ukraine. At the same time, the EU will effectively ban all imports of Russian oil products.
Similar limitations are already in place for the country's crude oil shipments, but some analysts of the oil market are concerned that the quota and ban on refined fuels, notably diesel, may result in price spikes. Before it invaded Ukraine, Russia was the primary foreign supplier of gasoline to Europe, and the continent continued to make sizable purchases until the closure. The sanctions are projected to result in a considerable rerouting of global diesel flows because Russia's new crude buyers are exporting gasoline back to Europe. There is a chance that prices could increase soon.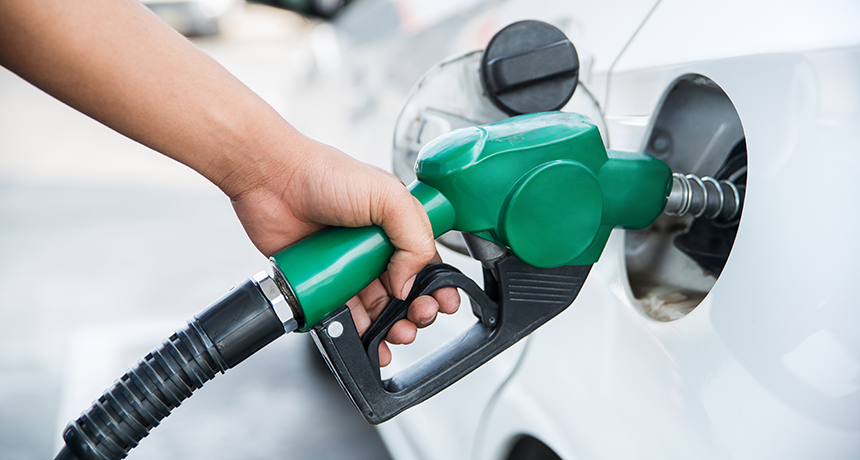 The chairman of the consultancy company Oilytics, Keshav Lohiya, claims that "the loss of Russian barrels is considerable, and replacing them would be a big logistical difficulty." The market is pricing in less anxiety, nevertheless, as seen by the robustness of markets and trade flows. This new diesel rerouting will be implemented. Diesel imports to the European Union will need to be replenished at a rate of about 600,000 barrels per day, and Russia will have to find new clients for those supplies, store the fuel on ships, or scale back output at its refineries.
 The US and India have already noticed an increase in shipping into the EU as they produce more than they consume and may export their surplus. It is projected that China will export more petroleum to its neighboring markets, which will indirectly push cargo from other suppliers toward Europe. According to Bernstein analysts including Oswald Clint, "Product movements from net-long regions will rise as the continent's ban on Russian exports takes effect February 5th, which we envisage worsening a tight diesel scenario." India's contribution to supplying Europe is noteworthy; since the start of the conflict, it has grown to be one of the greatest consumers of Russian crude oil at a discount.
A significant rise in the flow of Indian diesel would almost certainly mean that Russian crude was being bought in India, processed into diesel, and then shipped back to Europe. Such a deal would not violate EU laws, but it would underscore the inefficiencies of the penalties. Essentially, hydrocarbons will be delivered hundreds of kilometers further than usual  and then returned. Additionally, there is a chance for murkier procedures, such as re-documenting cargoes or transferring gasoline to hubs for the storage of refined goods outside of Russia for blending with non-Russian goods.
The worst oil shortage projections for this winter have so far not come to pass. Because of the unexpectedly warm weather and the rush of people into Europe, diesel, which was months ago the heart of the oil market's strength, has weakened. After sanctions on Russia looked to redirect exports rather than limit them, crude prices fell. Traders from Africa, Latin America, and maybe even Asia will be among Moscow's new  or larger customers. While this is happening, Europe will probably turn to the Middle East, where massive new refineries are starting up.
Though only around a third of Russia's diesel exports will be able to find a client, the other two-thirds will have to be secured, according to industry insider Energy Aspects Ltd. last week. Amrita Sen, the consultant's top oil analyst, said at the Global UAE Energy Forum, which was organised online by Gulf Intelligence, a business based in Dubai, "The products restriction is the troublesome one as Russia has failed to place its diesel anywhere else except than Europe." This is due to disruption in the European refining industry as it gets ready for a round of seasonal maintenance work.
A day after the sanctions on Russia are put into effect, the possibility of fresh strikes in France might compel the closure of some of the country's gasoline producers.  Due to the cessation of such shipments, two oil refineries in eastern Germany that were previously supplied with piped Russian crude are having to produce less fuel than usual. Behind all of it, though, are several logistical and technological problems that might erupt at any time.
As a result of major re insurers withdrawing part of their coverage, the markets for war insurance for ships stopping at Russia are still in a crisis, and the price of oil tankers has already increased in the run-up to the introduction of crude oil sanctions. There are now few overt signs of fear in the oil markets. Whether enough labor-intensive work can be done to change the global diesel flow will be the main issue in the upcoming weeks. According to Eugene Lindell, head of refined goods at consultancy FGE, "the market will always find a solution." How much agony will it cause, specifically?
Explanation of EU sanctions on Russia
In retaliation for Russia's unprovoked and unlawful invasion of Ukraine on February 24, 2022, as well as for its illegitimate acquisition of the Donetsk, Luhansk, Zaporizhzhia, and Kherson regions, the EU has levied previously unheard-of sanctions against Moscow. They increased the sanctions put in place against Russia since 2014 as a result of the annexation of Crimea and the failure to execute the Minsk accords.
Individual penalties, targeted restrictive measures (economic sanctions), and visa restrictions are all examples of sanctions. The economic penalties are intended to hold Russia accountable for its conduct and successfully obstruct Russian efforts to prolong the attack. Individuals who support, finance, carry out, or gain from activities that threaten Ukraine's territorial integrity, sovereignty, or independence are the subject of the sanctions. Individuals who support, finance, carry out, or gain from activities that threaten Ukraine's territorial integrity, sovereignty, or independence are the subject of the sanctions.
EU sanctions only apply to bilateral commerce between the EU and Russia and do not affect global trade.
Food supplies and fertilizers are expressly exempt from EU sanctions; food exports from Russia to international markets are not subject to restrictions. Anyone can manage, purchase, transport, and guarantee food and fertilizer leaving Russia. Certain potash fertilizers are subject to import restrictions as a result of EU sanctions, although these limitations do not apply to exports of these fertilizers from Russia or the EU to Ukraine.
The EU has also created exceptions to its sanctions: while Russian aircraft are not permitted to fly in European airspace, member states of the EU may grant permission for Russian aircraft to pass through their airspace if it is necessary for humanitarian reasons. To import or carry agricultural supplies, including fertilizers and wheat, that are not subject to limitations, EU member states are also authorized to provide access to Russian-flagged boats and road transporters.
The EU has placed a variety of import and export limitations on Russia as part of the economic measures. This implies that some items cannot be exported from Russia to Europe, and certain things cannot be exported from Russia to the EU (import restrictions). The list of prohibited goods is intended to have the greatest detrimental effect on the Russian economy while having the fewest negative effects on enterprises and individuals in the EU. To protect the Russian population, the export and import limitations do not apply to goods that are primarily meant for consumption or those that are connected to health, medicine, food, or agriculture.
The customs officials of the EU enforce the prohibitions. Additionally, the EU has issued a declaration reserving the right to stop recognizing Russia as a most-favorable nation inside the WTO framework in concert with other like-minded countries. Instead of raising import duties to address this, the EU has chosen to implement a series of restrictive measures, including import and export prohibitions on certain products. All work on Belarus' WTO membership has also been put on hold by the EU and its allies.
Which EU services are prohibited from Russia?
To harm the Russian economy, which is heavily dependent on the import of services from European businesses, the EU has prohibited the provision of certain business-relevant services to the Russian government or any legal persons, such as companies and other entities or bodies, established in Russia. As of June 4, 2022, it is illegal to directly or indirectly provide accounting, auditing (including statutory audits), bookkeeping, tax consulting, business and management consulting, or public relations services. If lobbying services were regarded as public relations services, the prohibition would apply.
In October 2022, the EU decided to expand the list of services that can no longer be delivered to Russia by incorporating IT consulting, legal advice, architecture, and engineering services. To put further pressure on Russia's industrial capacity, this choice was made. The provision of EU advertising, market research, and public opinion polling services, as well as product testing and technical inspection services, was prohibited beginning in December 2022. Any entities created there, including Russian subsidiaries, are subject to the sanctions imposed by the EU.
What are the transportation sanctions?
Road transport
Road transport companies from Belarus and Russia are not permitted to operate within the EU, even while transporting products in transit. This penalty intends to hinder the Russian industry's ability to get essential supplies and stymie road traffic to and from Russia.
The movement of energy and goods used in medicine, agriculture, food, and pharmaceuticals provide humanitarian relief transport necessary for the operation of diplomatic and consular missions of the EU and its member nations in Russia, or of foreign agencies operating there with legal privileges, the lending of cultural items to Russia, or exporting them there as part of a formal cultural partnership. The prohibition does not apply to mail services or products traveling between Russia and the Kaliningrad Oblast.
Aviation sector
Russian airlines of all types were denied entry to EU airports and were forbidden from encroaching on EU airspace in February 2022. This implies that aircraft registered anywhere, including in Russia, and leased or rented to a Russian person or company are not permitted to land at airports in the EU or fly over EU nations. The restriction includes private aircraft, such as private business jets. Additionally, the EU prohibited the transfer of products and technology from the aerospace and aviation sectors to Russia.
Additionally forbidden are insurance services, maintenance services, and technical help connected to these products and technologies. Similar limitations were imposed by the United States, Canada, and the United Kingdom. As a result, Russian airlines are unable to add any new planes, equipment, or spare parts to their fleet and are unable to carry out the required maintenance and technical checks. Given that the EU, US, or Canada created three-quarters of Russia's present commercial aviation fleet, the prohibition is likely to eventually result in the grounding of a sizable section of the Russian civil aviation fleet, even for local flights.
Maritime transport
Russian trade ships totaling 2,800 in number are no longer permitted to access EU ports. However, the law has no bearing on vessels that transport coal, as well as other essentials for maintaining civil nuclear capabilities, like electricity, medications, food, and agricultural products. The measure is also irrelevant to ships conducting an emergency port call to maintain maritime security or safeguard marine life.
Ships that seek to avoid the penalty by changing to an other nation's flag or registration will also be subject to the restriction. By monitoring a vessel's IMO number, port officials can spot attempts to reflag or change registration (the unique identification number assigned on behalf of the International Maritime Organization). Beginning on December 5, 2022, and February 5, 2023, respectively, the EU has declared it unlawful to export Russian crude oil and petroleum products to non-EU countries. Additionally, it has prohibited the supply of related technical assistance, brokerage services, funding, or financial aid. If petroleum goods or crude oil are purchased at or below the oil price cap, this ban does not apply.
edited and proofread by nikita sharma