Trends
India reportedly supports the debt arrangement as Sri Lanka approaches an IMF rescue.
According to President Ranil Wickremesinghe, Sri Lanka's debt discussions with China and India "are successful," putting the insolvent country one step closer to getting $2.9 billion from the International Monetary Fund. The president of the country, who also serves as finance minister, addressed the parliament on Tuesday without giving any specifics. Before that, a source familiar with the situation told Bloomberg News that India publicly announced late Monday that it would back Sri Lanka's debt restructuring proposal.
Before the IMF board can accept the loan package for Sri Lanka, equivalent guarantees from China, Japan, and the so-called Paris Club countries are still required. Wickremesinghe said last week that discussions between Japan and Sri Lanka over debt restructuring were finished. Before the island nation's Feb. 4 celebration of its 75th anniversary of independence from British control, a team from China is slated to visit Sri Lanka through Jan. 18, and Indian Foreign Minister S. Jaishankar is anticipated to arrive on Jan. 19.
Prime Minister Dinesh Gunawardena received assurances from a team of the Chinese Communist Party on Monday that Beijing will support Sri Lanka during this crisis. The mission was led by Vice Minister Chen Zhou. Chen reportedly added, "I'm certain that Sri Lanka will have good news very soon," according to a statement on January 16.
Since Sri Lanka's default in May, debt discussions have made little headway because of disagreements among creditors about the magnitude of losses they are ready to absorb and whether local debt should be included in the restructuring. The procedure is already behind schedule, as Standard Chartered Plc had anticipated, and Sri Lanka had missed its deadline for IMF board approval by the end of 2022. The most recent statements made by leaders provide some hope.
When asked if India has pledged help, Sri Lanka's junior finance minister Shehan Semasinghe said by phone on Tuesday, "With extremely encouraging developments taking place over the past 12 hours, Sri Lanka is hopeful of getting IMF board clearance in the first quarter of 2023." He didn't go into more detail. The CSE All Share index increased by 1.3% to 8,373.07, which is the highest level in three weeks. The suggested price for the 2030 dollar bond yielding 7.55% was 33.3 cents on the dollar, down 0.3 cents.
An IMF official in Washington did not immediately respond to a text message. A representative for the Indian Finance Ministry declined to comment. An IMF bailout will provide financially struggling Sri Lanka with the resources it needs to continue repairing an economy that has sunk further into recession as a result of sky-high inflation and excessive borrowing rates. Although the government has made some strides, with the availability of essentials like food and gasoline increasing over the past few months, Sri Lanka is still a long way from recovery. It has depended on assistance from friendly states and repurposed cash from international lenders for relief.
IMF's Sri Lanka bailout program
As the island nation struggles to obtain guarantees from significant bilateral creditors to close a crucial deal with the IMF, Wickremesinghe stated that it held "successful" talks with India on debt restructuring and will also start discussions with China on Monday during the opening session of the Sri Lanka Economic Summit 2022. In addition to seeking financial guarantees from its three largest creditors, China, Japan, and India, Sri Lanka is attempting to obtain a USD 2.9 billion bridging loan from the International Monetary Fund (IMF), which is necessary for Colombo to receive the rescue package.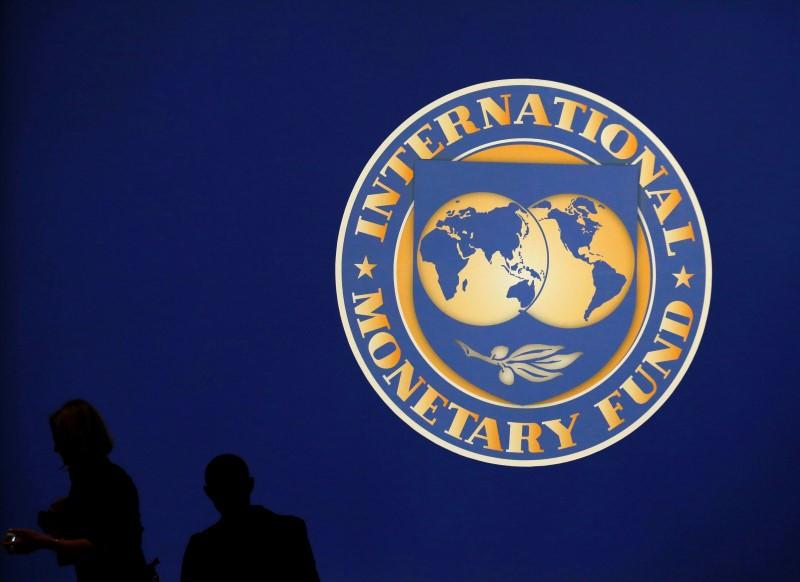 The IMF seeks to reduce Sri Lanka's high debt rollover volumes (Gross Financing Need), which would reach 37% of GDP in 2022. Although the precise GFN objective is unknown, some nations undergoing reorganization have levels around 15%, and some have levels much lower, according to EconomyNext.
China, on the other hand, remains ambiguous about its position on loans to Sri Lanka, as it prepares to meet with the IMF to discuss debt restructuring for numerous recipient nations of Chinese funds who are in default on their foreign debt. Sri Lanka declared bankruptcy earlier this year, owing more than USD 51 billion in international debts, including those from China. China has also promised 500 million RMB (about USD 74 million) in aid for the provision of basic products but has stayed mute on former Lanka president Gotabaya Rajapaksa's plea to postpone debt repayment.
This year, India has provided over USD 4 billion in assistance in the shape of line credit and other means to aid Sri Lanka, which has effectively declared insolvency and defaulted on all international debts. Sri Lanka said in November that it had conducted a "constructive" second round of key negotiations with its bilateral creditors.
The economic crisis in Sri Lanka
Since gaining independence in 1948, Sri Lanka has had its biggest economic crisis, which was brought on by a severe lack of foreign exchange reserves. Due to the currency crisis, Sri Lanka declared its default on its foreign debt in mid-April. After declaring its first-ever international financial default in May, the Sri Lankan government engaged foreign legal and debt consultants for debt restructuring.
Due to its impending bankruptcy, Sri Lanka has put off paying back its USD 51 billion foreign debt, of which it must recoup USD 28 billion by the year 2027. A 22 million-person nation experienced financial and political instability earlier this year as a result of a currency shortage. As a result, the nation has struggled to pay for essential imports like petroleum, fertilizer, and medication, resulting in long lines.
The three largest holders of Sri Lanka's national debt are China, India, and Japan. About 10% of Sri Lanka's debt is held by China, which has frequently been cited as an example of "debt trap diplomacy." The truth is more complex; China hasn't been ready to erase any of Sri Lanka's debt during this crisis, and the bilateral debt structure contains a lot of ambiguous constraints and limited room for maneuver. Additionally, if you include debt owned by Chinese banks like the China Development Bank and EXIM Bank of China, the amount of debt held by Chinese entities approaches 26%.
However, according to official government data, commercial entities own by far most of Sri Lanka's debt. Sri Lanka's debt has increased significantly during the past 20 years, moving from low-interest rate concessionary financing from the World Bank or the Asian Development Bank to large commercial loans held by private banks at substantially higher interest rates. Commercial lenders owned 56% of Sri Lanka's debt in 2019 as opposed to only 2.5% in 2004. Major infrastructure projects that did not generate enough revenue to support the loans were funded in large part by this debt.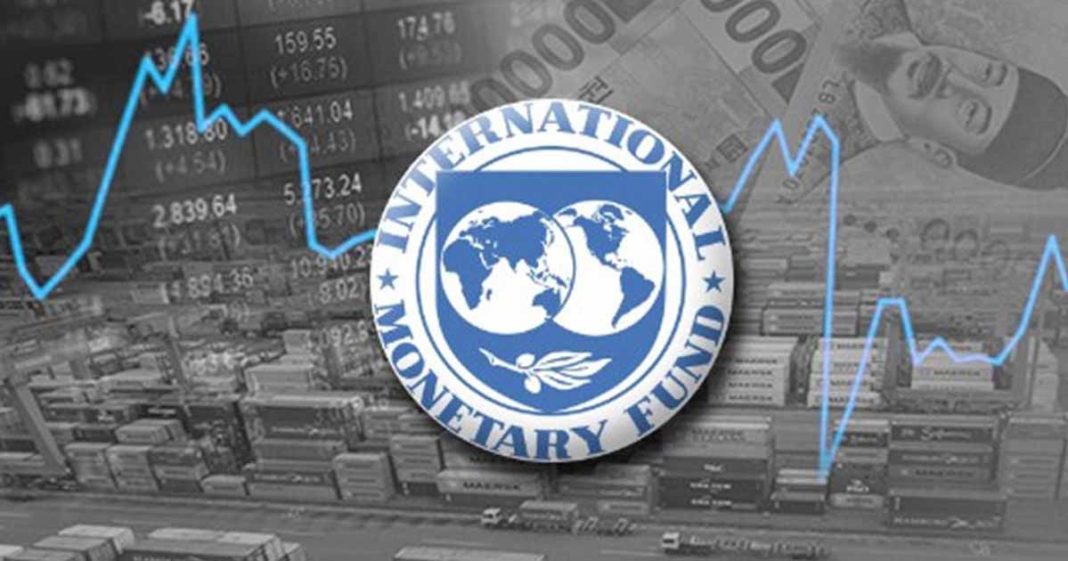 The issue is supported by a large amount of foreign debt, which in a post-pandemic world should serve as a wake-up call for numerous similarly situated nations in Asia and Africa. On the same day that Gotabaya left Colombo, Pakistan, which is facing comparable difficulties, achieved the closing phases of an IMF agreement that would presumably save it. India, China, and, to a lesser extent, Japan, all of which have a long history of links with the island nation, have all competed in Sri Lanka. Although the Rajapaksa administration professed good ties with China, India eventually proved to be the crises' most useful ally. India has handed Sri Lanka around $3.8 billion this year in the form of loans, currency swaps, food and fuel help, and loans.
India had already committed to a comprehensive strategy to strengthen commercial and infrastructural connections between the two countries before last week's acute political chaos, which was regarded as a reassertion of its historical power in Sri Lanka and a response to rising Chinese influence. The economies of the United States, Australia, and Japan—the other QUAD alliance members—have also received varying degrees of help.
President Biden pledged $20 million in additional humanitarian aid for Sri Lanka last month at the G-7 Summit, increasing the total amount of U.S. promises for economic and humanitarian aid in 2022 to $32 million. The US and other QUAD allies would probably expand the relief aid they are providing to Sri Lankans.
What were the causes of the economic crisis in Sri Lanka?
The Covid-19 Pandemic halted the travel sector. It represented ten percent of Sri Lanka's GDP. As a result, the foreign exchange reserve decreased (going from $7.5 billion in 2019 to $2.8 billion in July 2021). Due to a decline in other revenue streams, it was expensive to import necessities like food. Food costs in Sri Lanka increased dramatically as a result of stockpiling, a depreciating currency, and a strong reliance on imports. The Hambantota port was another waste of time and money undertaken by the current administration to ease its fiscal problems. Instead, since Sri Lanka had already borrowed $1 billion from China, it just made the debt issue worse.
The ongoing Russo-Ukrainian Conflict is another element that is having an impact on Sri Lanka's already vulnerable economic situation. The dependence of Sri Lankan tourism on visitors from Russia and Ukraine is the cause. When it comes to tea exports, Russia is also Sri Lanka's second-largest market. As a result, the conflict in Ukraine seriously hampered Sri Lanka's efforts to restore its economy.
edited and proofread by nikita sharma