Trends
The Indian sporting scene is gaining attraction due to improved performances, increased government and private investment, and increased viewership
The Indian sporting scene is gaining attraction due to improved performances, increased government and private investment, and increased viewership
In India, sports are frequently associated with cricket. For many years and continues to this day, cricket is the most popular sport in our country. Mega athletic events like the Olympics and the Commonwealth Games, however, give our fellow people newfound vigour for the right reasons. India is a developing sports nation as it is becoming better at competing in international competitions. Government financing and private equity are adding to the growth, and viewership is the icing on the cake.
The Indian team's success in Birmingham 2022 inspired and heightened expectations for the Olympic Games in Paris 2024. India performed best at the Gold Coast Commonwealth Games (Gold Coast India's greatest Commonwealth games if one removes the 2010 Delhi Commonwealth Games), winning 61 medals (22 Gold, 16 Silver, and 23 Bronze), five fewer than this year's total. Even though shooting had previously won 16 medals for India at the Commonwealth Games on Gold Coast, shooting was not included in the 2022 Games. With almost 60 medals and fourth place in the overall medal count, India has performed quite well in light of this reality.
India will compete in the 2022 Commonwealth Games in Birmingham with a squad of 215 competitors, boasting an impressive 3.5 athletes per gold. India sent a delegation of 218 athletes to the Gold Coast in 2018, where they took home 66 medals with a medal winner ratio of 3.30 athletes per medal (16 shooting medals). India sent 224 competitors to the 2014 Winter Olympics in Glasgow, where they took home 64 medals with a medal ratio of 3.50 athletes per medal (17 shooting medals). India nevertheless boasts a consistent contingent despite having no shooting athletes, both in terms of athletes' numbers and athletes' medal ratio.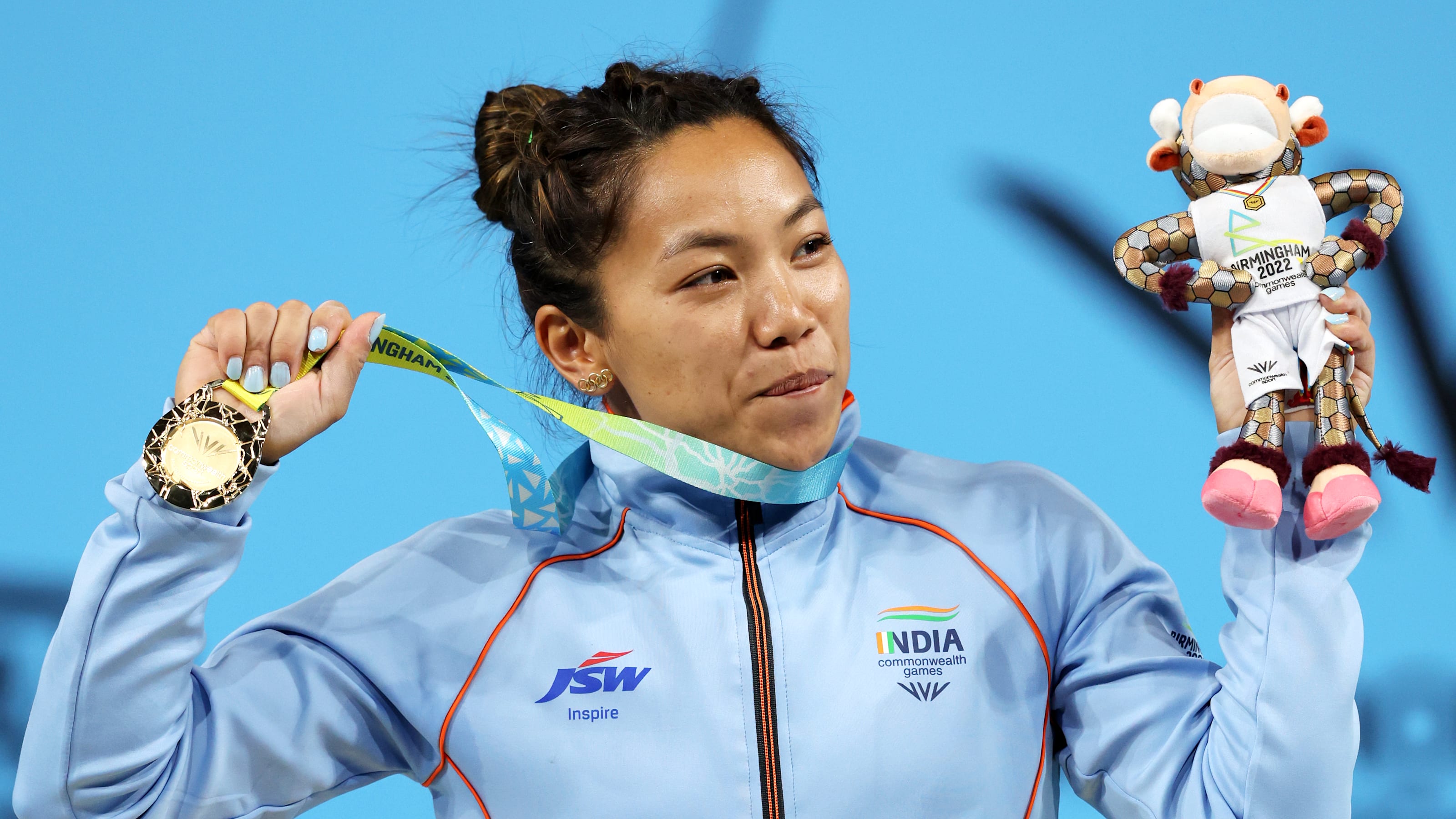 Athletes per medal ratios have remained at 2.4, 2.48, and 2.92 for elite teams like Australia, England, and Canada. If shooting and archery are included in the next Commonwealth Games, India would be able to lower the number of participants competing for one gold. For a young nation like India, this is incredibly upbeat and hopeful. India has performed admirably in many sporting competitions, but a few of them stood out. India has made history in athletics by winning 8 medals (Second best after the Delhi Commonwealth Games).
Whether it is Eldhose Paul's gold medal in the triple jump, Murali Sreeshankar's silver in the long jump or Avinash Sable's generational record in the 3000 m steeplechase, India's athletic delegation continues to astound the globe and advance at a rapid rate. India had a ratio of 10.71 athletes per medal in 2018, but by 2022, it had decreased to 4.21 athletes per medal.
India made history in lawn balls by winning one gold (women's fours) and one silver (men's fours). Lawn ball competitions have never been won by India; this has not only increased interest in the sport there but will also inspire players of all ages to pick it up.
Judo lovers' optimism and excitement have also been refuelled with 3 Judo Medals. Our hockey teams did not place on the podium in the previous edition, but this year's second- and third-place finishes by the men's and women's teams have given them more confidence going into the 2017 World Cup. It is a tremendous accomplishment that all 12 of our wrestlers placed on the podium. India earned 1 Silver medal in table tennis in 2016; in 2022, it won 7 medals with 1.71 athletes winning each medal, including 4 medals from the famous Sharath Achanta (3 Golds and 1 Silver).
With three gold medals and one bronze, India has also dominated badminton. Badminton has effectively developed a sustainable structure independent of generational talent thanks to the efforts of the Badminton Federation of India and others. Indian women's cricket team also took home the illustrious silver medal (Cricket has made a debut in the 2022 Commonwealth Games).
India has become more active in world events thanks to the government and long-term preparation by federations. Over Rs 300 crore more has been allocated to sports by the Indian government than the previous year. Currently, Rs. 3062.60 cr. is the entire budget set aside for sports. GoI has boosted financing to the National Youth Empowerment Program from Rs 108 crores to Rs 138 crores in order to enhance sports at the grassroots level.
In addition, the funding for the Khelo India program increased from Rs. 879 Target Olympic Podium Scheme (TOPS), which is intended for probable Olympic medal winners, has been introduced by the sports ministry. Anand Rathi Advisors Limited (ARAL) published a study that states the following: The sports industry is expected to reach US$12.6 billion by 2027, a 4x increase from US$27 billion in 2020. Sports are being actively promoted and developed in India by companies including Reliance Jio, Amul, Tata, Edelweiss Financial Services, Adani Group, Herbalife, Li Ning, SBJ, and JSW Foundation.
The number of advertisers will rise in direct proportion to the number of viewers. A little over 100 million people watched the Tokyo 2020. The unprecedented number of medals won by the Indian team sparked intense interest in the competition, particularly in sports like hockey, athletics, wrestling, badminton, boxing, and weightlifting. The Indian sports media industry was over $1 billion in size in 2020, and according to research, it would increase to more than $13.4 billion by 2027. The market for media rights, if it is $52.1 billion, has enormous development potential.
With commitment from our athletes, assistance from the public and business sectors, and affection from our fellow people, India can become and is now becoming the next major centre for sport.
edited and proofread by nikita sharma