Stories
India's cricketers' toxic trolling at the T20 World Cup
Cricketers have been abused online following India's defeat against Pakistan in the T20 World Cup.
Angry Indian fans took to social media to vent their anger after last Sunday's losing India's cricket team to Pakistan at the T20 World Cup in Dubai.
Many of the remarks were directed at India's only Muslim player in the World Cup squad, fast bowler Mohammad Shami, who was hounded by vicious online trolling and abuse.
He has been called a traitor and an anti-national by social media users who accused him of intentionally leaking runs to Pakistan.
Sachin Tendulkar and Virender Sehwag were among the cricketers who spoke out in support of Shami during the attack. Indian Cricket Board tweeted a photo of Shami with team captain Virat Kohli, who has declined to comment on the controversy.
Irate fans blamed Kohli's wife Anushka Sharma for the Indian team's defeat, as they have in the past.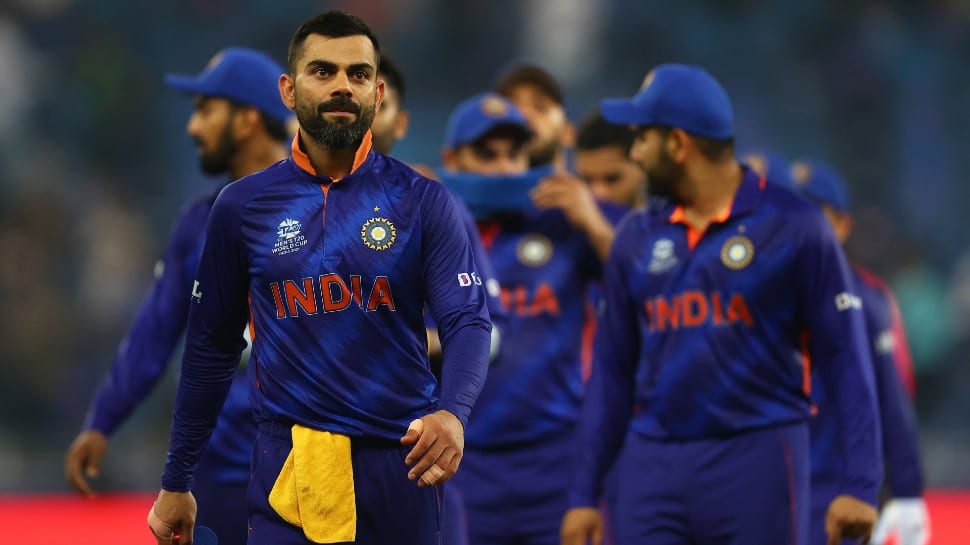 It was a great match last week: Pakistan beat India for the first time in 29 years, they thrashed their arch-rivals by ten wickets clinically and emphatically.
After the match, photographers and social media users were ecstatic to see Kohli congratulating his Pakistani counterparts. They called it a display of rare sportsmanship, untarnished by the political fault lines at the heart of the relationship between the two nuclear-armed neighbours.
Shami soon became the target of online abuse, and disparaging messages began to circulate.
On the same day, news broke that Punjabi police officers had attacked Kashmiri students for celebrating Pakistan's victory. There have been numerous more Muslim arrests since then. Since then, there have been countless more Muslim arrests, and some face charges for speaking out in support of Pakistan in writing, speaking, or sharing messages online.
Fans have smashed TV sets, pelted stones at players' homes, and burned their effigies when they lost to their team in the past. The toxicity of social media is a concern for many cricketers as online abuse becomes the dominant form of venting.
After India's loss to Pakistan, fast bowler Mohammed Shami was bitterly trolling

.
Political parties seeking traction cause the effigy-burning physical response, which is later amplified by the growth of television news media, according to sportswriter Sharda Ugra.
The concept of booing, throwing things on the field, and social media have transformed effigy burning into something much more violent.
An anonymous social media presence is a strength for trolls, according to Cricket writer Ayaz Memon.
An angry fan can throw stones at my house using the internet, but the damage is localized," he said. If you attack me online, you are free to do so from anywhere."
One of the biggest draws and bitterest rivalries in sport is a cricket match between India and Pakistan.
Since political tensions prevent them from playing outside of major tournaments, the arch-rivals seldom meet. On both sides of the border, people gather to watch perhaps the most politically charged of all derbies as their patriotic fervour is at its peak.
Pakistan isn't the only issue. Following the team's failure to defend their T20 World Cup title in England in 2009, angry Indian fans burned effigies of former captain Mahendra Singh Dhoni. Fans pelted stones at Yuvraj Singh's house when India lost the T20 final against Sri Lanka in 2014.
Many of these manifestations of fanaticism have subsided over time, according to experts. Memon believes that this could be due to the Indian team's exceptional performance in the past decade.
After dominating international cricket for the past few years, it's no surprise that India is the obvious favourite to win the World Cup. As for their performance against Pakistan at ICC World Cup events, India won all 11 matches until last Sunday.
An India-Pakistan cricket match is never ordinary

.
India's performance overseas may have led to a decline in extreme behaviour, according to Ms Ugra. There's also been an uptick in internet harassment hurled at anybody and everywhere.
She says cricket players can use social media for business purposes – they earn followers and influencer status.
There is also this kind of abuse and trolling, which has almost become an almost obsessive hobby for some. It has transformed the Indian fan into something dreadful – because it is this kind of macho mentality that says 'we give it back.'"
This shift is related to the culture of outrage, says Mr Memon.
In today's society, he explains, people are more sensitive, less patient and more demanding. "A single loss means everything."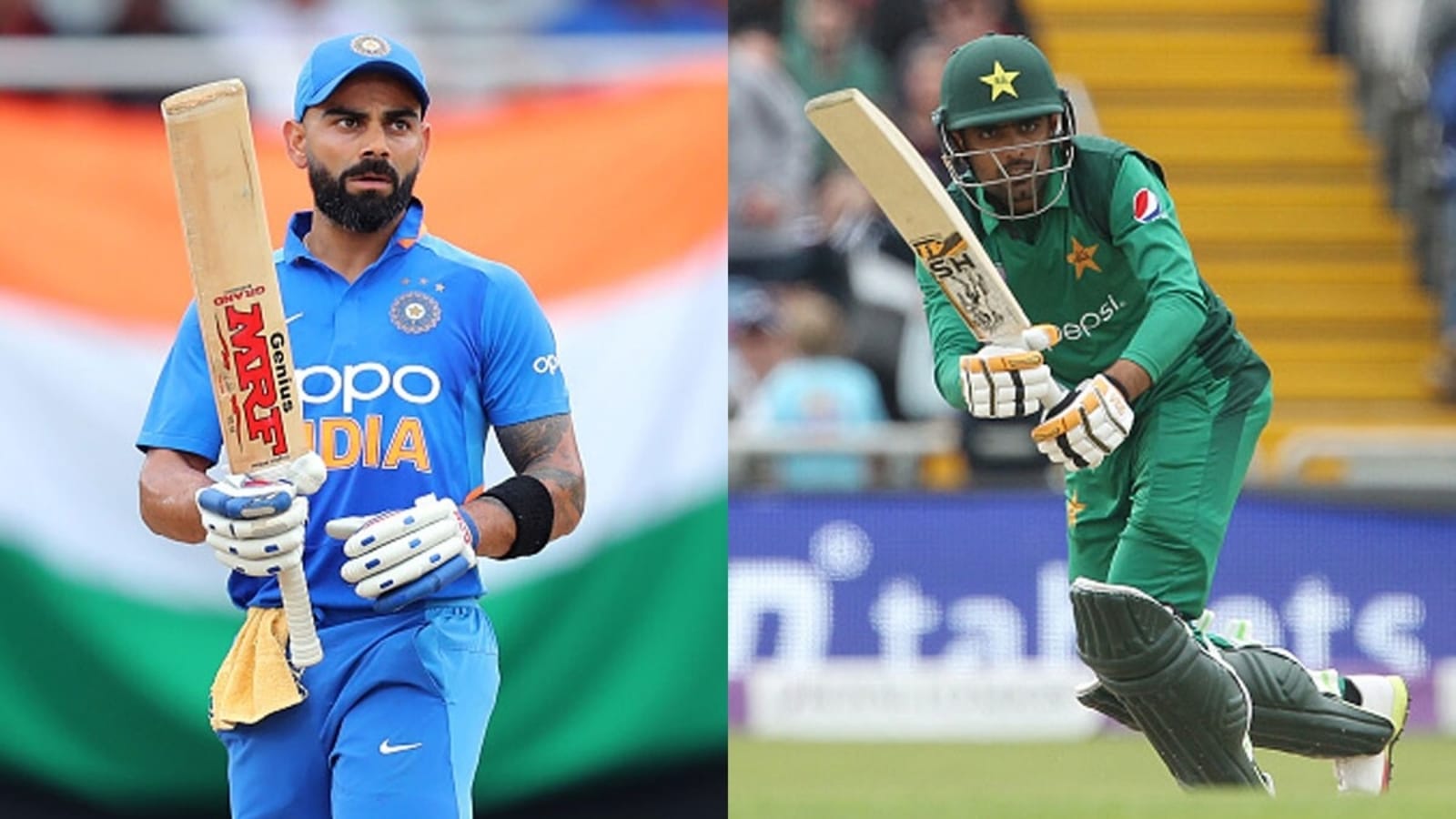 In India, it is not uncommon for jingoism and hyper-nationalism to dominate a cricket match. According to experts, the anger is becoming "more aggressive and entrenched" as it spreads online.
Historically, both sides of the border have used cricket as a political currency, said Ms Ugra.
It was even the television that was pointlessly aggressive when it came to scapegoating the Indian team, but now social media is using the same tactics."
In addition, India's all-rounder Irfan Pathan spoke out against it recently. He tweeted: "Even I have participated in #IndvsPak battles on the field where we lost, but I have never been told to go to Pakistan! I am referring to India of a few years back."
The modifications are a result of the passage of time, according to Mr Memon.
Shami's problems aren't related to cricket, he said. "Anyone with an inkling of cricketing sense understands that one poor performance does not signify anything – that guy has a terrific record."
He claims that the scenario is not "black-and-white," in which everyone who is dissatisfied by India's loss would throw vitriol and venom at Shami or the squad.
"A specific profile of people is targeting him for a distinct goal."
Ms Ugra goes on to say that this trolling is the outcome of the governing establishment's "normalization of minority mistreatment."
"The sadness is that the team is now afraid to say the right thing to protect a teammate." I do not doubt that as active athletes, they are all fair-minded.
edited and proofread by: nikita sharma