Trends
THE TOP 10 FASTEST GROWING CRYPTOCURRENCIES TO EXPLORE IN 2022
Dozens of different cryptocurrencies, the cryptocurrency business is booming in the international financial market. Two years ago, Bitcoin dominated the cryptocurrency market, accounting for 70% of its market value.
The second-largest cryptocurrency network, Ethereum, which was created in 2015 and has 1,300 full-time developers building apps on it, is now the target of all the platforms with the quickest growth rates. All of the cryptocurrencies with the quickest rate of growth adopt different strategies for decentralization and "consensus," the mathematical process of approving a transaction. The top 10 cryptocurrencies with the quickest growth rates according to research in 2022 are listed in this article.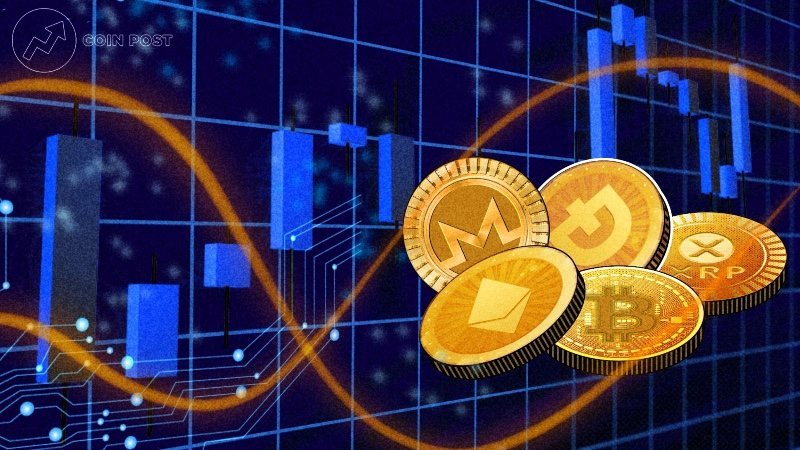 What is cryptocurrency?
The bitcoin payment mechanism does not rely on banks to verify transactions. With peer-to-peer technology, anybody, anywhere may give and receive money. Payments made using cryptocurrencies only exist as digital entries in an online database that records specific transactions; they do not really exist as real physical coins that can be transferred and traded.  All Bitcoin money transfer transactions are recorded on a public ledger. The storage of bitcoin is done using digital wallets.
The name "cryptocurrency" refers to the use of encryption to verify transactions. This suggests that complex programming is required for the storage, transport, and recording of bitcoin data to public ledgers. Security and protection are the goals of encryption.
Since its inception in 2009, Bitcoin has been the most well-known cryptocurrency. Trading for financial gain accounts for a large portion of interest in cryptocurrencies, with speculators occasionally driving prices sky-high.
What is the cryptocurrency process? Cryptocurrencies are based on the blockchain, a distributed public record that is updated and maintained by currency holders. Units of Bitcoin are created by a procedure called mining, which uses computing power to resolve difficult mathematical problems. Additionally, users have the option to buy currencies from brokers, keep them in digital wallets, and then utilise them.
You don't have any property while you own cryptocurrencies. You now own a key that enables you to distribute a record or a unit of measurement between individuals without the aid of a reliable intermediary. Despite the fact that Bitcoin has been around since 2009, blockchain technology and its financial uses are constantly evolving, and more are anticipated in the future. Bonds, stocks, and other financial assets may one day be traded using the technology.
PLC Ultima
The digital coin PLC Ultima (PLCU), which is seeing the greatest growth, has built an ecosystem around its marketplace, mobile applications (Ultima Wallet and Ultima Farm), Platin Hero, a platform for crowdsourcing, and the intention to soon open a cryptocurrency exchange. The cryptocurrency was created as a massive infrastructure project that combined the security of several tried-and-true business models with cutting-edge blockchain technology.     
The ground-breaking and distinctive PLC Ultima cryptocurrency was created for widespread use.
The number of PLC Ultima is continuously dropping as part of the project strategy. The PLC Ultima ecosystem is becoming more well-known each week, and as a result of this increased media exposure, the PLCU community has more than 1,500,000 users and community members. The PLC Ultima development team has played a significant role in the ecosystem's growth. PLCU uses the same cutting-edge encryption technology as many other well-known cryptocurrencies, dubbed CryptoNight. The continuous equilibrium between the supply and demand of the PLCU coins has led to their sustained rise. A lack of liquidity in the market has made it possible for the currencies to function.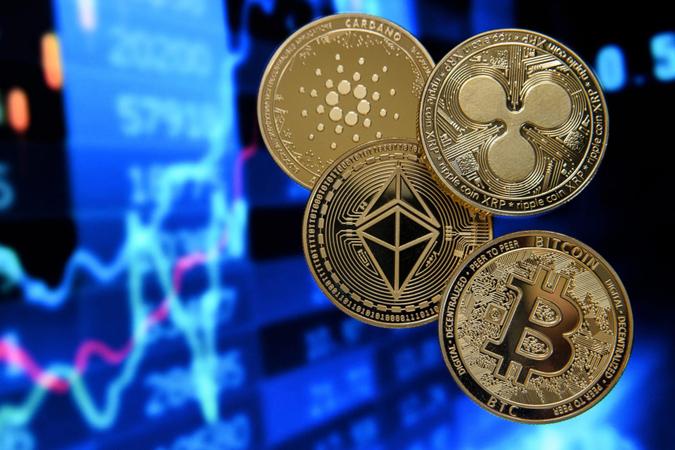 Terra
The price increase for LUNA can be largely related to several causes. First, Terra is an important rival to Ethereum. It has enhanced demand for UST and provided incentives to entice investors to its Defi ecosystem. However, even when the incentives stop, Terra will continue to develop.
Solana
Solana features thousands of projects spanning Defi, NFTs, Web3, and more, Solana is both the quickest blockchain in the world and the crypto ecosystem with the highest rate of growth. By maintaining a single global state as the network expands, Solana provides composability amongst ecosystem initiatives. It is one of the cryptocurrencies to investigate in 2022 that is rising the quickest.
TechPay Coin
With features including a transaction finality time of 500 milliseconds and the ability to process more than 300,000 transactions per second, TechPay Coin, a month-old startup, is creating a stir in the cryptocurrency world. It is advisable to invest in TechPay Coin right away before its incredibly fast blockchain becomes widely used.
NEAR
NEAR can be a wonderful investment for those wishing to diversify into different Layer 1 networks. NEAR might not be the greatest investment for those who want to see large profits quickly.
Avalanche
Through its Avalanche Consensus Protocol, the blockchain Avalanche claims to combine scalability capabilities and rapid confirmation times. With a trillion transactions per second scaling capability and exceptional transaction security provided by its native token, AVAX, Avalanche has a lot of promise and is likely to be the most appealing cryptocurrency.    
Polygon
In addition to being a coin, Polygon serves as a hub for establishing new blockchain networks. In 2017, Polygon—"Ethereum's internet of blockchains"—was launched under the name Matic Network.
FLOW
It's easy to use and efficient to create using Flow. The platform was created from the ground up to offer an excellent user experience for a wide audience. A growing group of companies and Web3 developers are currently supporting and developing the decentralised network known as Flow. The creators of CryptoKitties were the ones who first had the idea.
Fantom
Fantom and Ethereum work together flawlessly. Try out Fantom's great performance and deploy your dApps for a much lower cost. The whole Fantom code base is open-source. Anyone may read it, monitor the development, provide comments, and contribute to the ecosystem's development. Create wallets, explorers, or data analysis tools by utilizing The Graph's subgraphs and Fantom's powerful Web3JS APIs.
Binance Coin
In 2017, Binance was developed as a utility token for reduced trading fees, but since then, its usage has grown to include paying transaction fees (on the Binance Chain), booking trips, enjoying entertainment, using internet services, and accessing financial services. The Binance currency is anticipated to improve how the Binance exchange and its ecosystem operate. It provides a variety of services including trading fees, exchange fees, listing costs, and a few additional Binance exchange fees.
edited and proofread by nikita sharma