Trends
The startup ecosystem in India is all about funding and valuation, nothing about innovation. The startup ecosystem has become hollow in India
The startup ecosystem in India is all about funding and valuation, nothing about innovation. The startup ecosystem has become hollow in India. 
Even though India has the third-largest startup ecosystem in the world, 80–90% of its businesses fail during their first five years of operation. Worldwide, especially in India, startups have attracted a lot of interest in recent years. More assistance from numerous sources has become available as the number of businesses increases. The goal of Indian Prime Minister Narendra Modi is to make his country a hub for entrepreneurship.
Several government initiatives, including StartUp India and rules to help new businesses to appear to be failing. Using innovation and cutting-edge technology, the corporation may offer a practical answer that advances society and the economy. During the preceding 20 years, the startup environment in India saw significant development. Bangalore has emerged as India's top startup hotspot, while Mumbai, the National Capital Region (NCR), and a few other smaller cities have also experienced significant activity. India currently boasts the third-largest startup ecosystem in the world as a result of all of these activities and opportunities.
India continues to have the worst startup ecosystem in the world while having the third-largest economy globally. According to estimates, 90% of companies in India fail within the first five years. In 2019, there were 3,562 fewer companies than there were in 2018. India dropped from 17th rank in 2019 to 23rd place in 2020 among 100 countries in terms of the startup ecosystem. The decline, nevertheless, is predicted, given this pattern has persisted since 2016. Even though the government's StartUp India programme created a lot of excitement, the well-being and sentiment of the Indian startup ecosystem did not improve.
What are the primary reasons behind the downfall of the Indian startup ecosystem?
The most frequent reason for failure, according to 77% of entrepreneurs, is a lack of originality. They believe that Indian companies are missing innovative technologies and new business models. Another aspect that has a substantial impact is the lack of skilled labour. Other causes include a lack of funding, a lack of formal mentoring, unethical business behaviour, and serious infrastructure problems. Indian entrepreneurs are more inclined to imitate foreign firms to local servers than to establish their business methods, as shown by Ola's imitations of Uber, Flipkart's imitation of Amazon, and Gaana's imitation of Spotify. A meta-level company like Google or Facebook hasn't yet been created in India.
On the other hand, China, which is often likened to India, created regional services like Baidu, which replaced Google, and Alibaba, which replaced Amazon. On Forbes' list of the most innovative companies in the world in 2016, however, were two Indian businesses: Asian Paints and Gillette India.
The primary reason for the closure of 1,503 businesses since 2015—rather than the creation of their business plans—was the duplication of western technology. The study found that e-commerce, logistics, and the food industry all experience a disproportionately high frequency of failures. In addition to them, several new high-net-worth people with subpar business concepts were the main contributors to substantial startup failures during the previous two years due to a lack of due diligence.
Since investors have been burnt a lot of times lately, they are becoming more cautious, which makes obtaining finance harder. As a result, among Indian young, the desire to start their own business is dwindling.
There are some bright spots, though. A firm that began its journey five years ago and was successful is, in fact, currently making more money every year. Beginning with just investments in tried-and-true business tactics, cautious investors are hoping for higher returns.
Because of new technologies like artificial intelligence and machine learning, the Indian startup ecosystem requires exceptional technical expertise as well as global business skills. Despite the multiple challenges faced by budding businesses in India, the nation's open economy and sizable domestic market offer a significant advantage. According to a Nasscom poll published in April, more than 40% of businesses are on the edge of closing this year when a startup is groaning under the weight of a pandemic caused by a lack of demand and supply chain manufacturing during the current COVID times. Imagine how difficult it will be for a startup during a pandemic when large firms are busy addressing the problems.
With over 100 unicorns (companies valued at $1 billion or more) emerging in the last ten years, India's startup ecosystem rightfully claims of being the third-largest in the world today. This is thanks to the significant influx of capital from investors during the previous fiscal year. Startups proliferated everywhere, increasing daily, creating headlines, and bringing in envious-inspiring amounts of cash.
With creative concepts and strong business strategies, these young entrepreneurs were optimistic about the market.
Valuation
The increase in values was the trend that captivated India's rapidly expanding startup community. Despite how abstract the business models that were centred on it and were floating around could be, they disregarded business basics. This group, encouraged by investors, was driven by valuation rather than value addition. The projection of unpredictable cash flows was done using appealing balance sheets and company strategies. The entire approach depended primarily on certain carefully considered but extremely speculative future possibilities. Threat perceptions have always been downplayed, letting optimism take the lead.
Investment
The world sat up and took notice as hundreds of entrepreneurs raised an astounding $35 billion in financing in 2021, proudly announcing the 100th unicorn. The profitability of the company was disregarded in favour of toasting and bragging about its valuation.
There has been a wild rush among all companies to become unicorns through astronomical valuations, similar to the Rs 500–1,000 crore film box-office clubs, even though their financial sheets are still in the red. This process overlooked fundamentals. The bubble was just about to pop!
Investor attitude began to be affected by rising interest rates, therefore their advice to startup owners was to concentrate more on profitability. The investment community has been put on the defensive and forced to be cautious as a result of disastrous tech IPOs and market pounding.
Turbulence
Online engagements began to decrease as offline companies continued to expand significantly after the epidemic.
After the year of plentiful liquidity, inflation and interest rates have risen, which has hampered startup funding as investors reduce their investing activity and shift their funds to bonds. The investment community applied the brakes due to the unstable geopolitical environment, which included the ongoing Russia-Ukraine war, rising crude oil prices, an unreliable IPO market, rising inflation, etc. For the Indian startup community, the celebration appears to be over due to layoffs, closures, and a funding shortage.
Did India's startup ecosystem underestimate the "law of decreasing marginal value" and be caught off guard?
When the going gets tough, and people are hobbling, the story changes. Industry executives and market specialists present a variety of justifications and insights to point out the errors while predicting even more disasters until things improve later. 
India may have just grown to be the third-largest startup environment, but effective innovation is lacking there.
Even though the market value of Indian startups has increased dramatically over the last four years, 90% of Indian businesses fail during the first five years, according to new research called "Entrepreneurial India" by the IBM Institute for Business Value and Oxford Economics. And the most frequent cause of failure is a lack of creativity; according to a poll of venture investors, 77% of Indian companies lack novel technology or original business strategies.
According to the report, other causes of failure include a lack of money and trained personnel, insufficient formal mentoring, and bad business ethics. It's commonly known that the majority of companies in India tend to imitate popular concepts from other countries, typically tweaking an existing model to meet specific local requirements. For Uber, Spotify, and Airbnb, there are Ola, Gaana, OYO Rooms, and Flipkart, respectively.
Meta-level startups like Google, Facebook, or Twitter don't exist in India. However, China, to whom India frequently draws comparisons, developed its version of Google called Baidu, and Alibaba replaced Amazon. Unsurprisingly, Gillette India was one of Forbes' Top 25 Innovative Growth Companies in 2016, while Asian Paints was the only Indian company to make the list of the 25 Most Innovative Companies.
"In India, 1,503 startups have shut down since 2015, according to statistics. The main cause, according to Rishabh Lawania, founder of the market intelligence platform Xeler8, which was recently bought by a Chinese venture capital firm, is the imitation of Western business methods rather than a lack of ensuing investment from investors. In logistics, e-commerce, and food technology, failures were most prevalent.
Copying existing models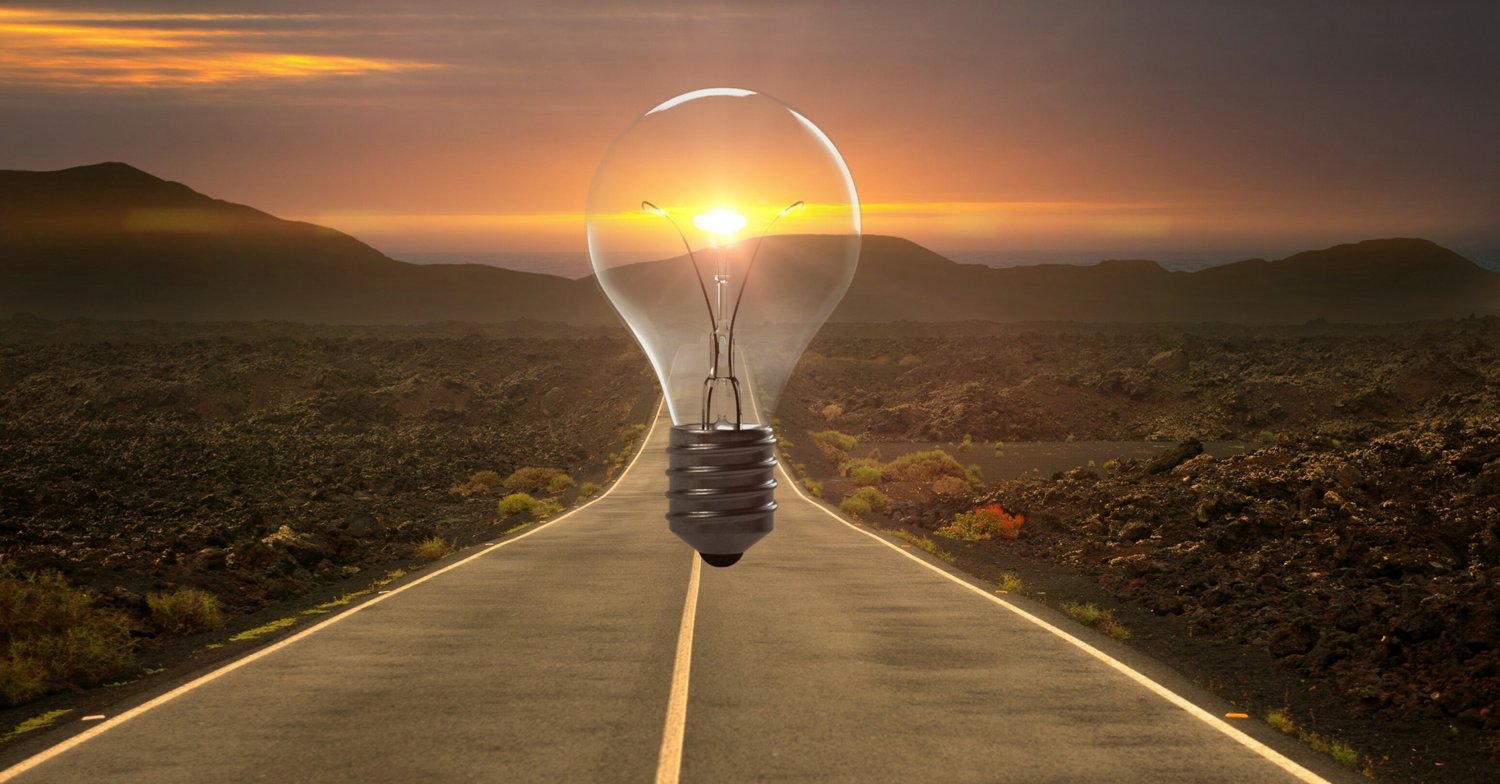 Even though programs like Make in India, the Startup India initiative, the creation of the Ministry for Skill Development and Entrepreneurship, the Intellectual Property Facilitation Centers, and other incubation programs may have accelerated growth, innovation is still indisputably the most crucial component of the Indian startup ecosystem.
"Many new high net worth people [HNIs] invested in companies with poor business concepts without performing adequate due diligence, which resulted in significant failures in the previous two years," claims Lawania. "Angel investors and early-stage VCs have experienced finger burns far too frequently, but no more. They now possess the skill of diligence and are capable of taking prompt, deliberate judgments. Indian businesspeople are not pioneers in the developing field of AI.
According to Navneet Sharma, co-founder and CEO of Artificial, a visual intelligence platform, "AI and ML technologies have been used in retail and banking as well, but India is a follower market — what you see in the U.S. today will start showing here tomorrow."
Without question, the startup environment in India requires top-notch technical expertise and international commercial savvy. India, unlike Israel, does not fund R&D through an international collaboration between various nations that aid in creating connections between local businesses, global corporations, and academic institutions. India was classified among the least innovative of 56 nations in a 2016 study by the Information Technology and Innovation Foundation (ITIF), a think tank located in the United States.
According to the ITIF report, the nation's low performance in generating human capital is mostly the result of its underinvestment in education. Another research, mentioned in the IBM report claimed that up to 80% of Indian engineering graduates were "unemployable."
Filing patents
In addition, India lags well behind its Asian peers if patents are used as a measure of innovation. According to the World Intellectual Property Organization, India submitted 1,423 foreign patent applications in 2015–16, compared to Japan's 44,235, China's 29,846 and South Korea's 14,626. MNCs file more than 70% of the nation's patent applications; the remaining 30% are split between Indian businesses and academia.
India is now ranked 66th on the Global Innovation Index (GII) ranking, 41 positions behind China. India has the potential market, talent pool, and ingrained culture of frugal innovation, according to the GII assessment, but "relative deficits exist in the indices for business climate, education expenditures, new business creations, and the innovative products and services output."
Nipun Mehrotra, a chief digital officer of IBM India/South Asia, emphasized the importance of innovations for societal issues, saying: "We believe that startups need to focus on healthcare, sanitation, education, transportation, alternative energy management, and others, which would help address the issues that India and the rest of the world face." It's not all bad news, either. The IBM research says that India's open economy and sizable domestic market are important benefits in addition to the government's vigorous support of entrepreneurship, which has fostered the startup culture.
Edited by Prakriti Arora