Trends
The Ukraine-Russia war reminds us why India needs a steely resolve to 'Make in India' 2022
For the Vande Bharat trains, India was supposed to import 36,000-wheel sets worth $16 million from a company in Ukraine, one of the world's largest low-cost suppliers. But the Ukraine–Russia war has messed up the order.
This is just one way the war in eastern Europe is affecting India. There are a lot of critical raw materials that the U.S. steel industry can't make without importing them. All of these segments are the latest ones to be hurt by the Ukraine-Russia conflict, which has caused severe disruptions in the supply chain and a sharp rise in raw materials prices.
Hot-rolled coils (HRCs) and TMT bars have gone up because domestic steelmakers had to. Integrated steel players are now selling TMT bars for Rs 65,000–68,000, and before the war, they were selling them for Rs 58,000–60,000. In the same way, a tonne of HRC now costs more than Rs 73,500, while it used to cost between Rs 62,000 and Rs 65,000.
Since there hasn't been much of a rise in demand, most steel companies have kept their prices the same this month. Usually, when costs go down, these companies offer discounts to eliminate inventory and free up working capital—the Ph.D. Chamber of Commerce and Industry says this was also seen last month (PHDCCI).
In some cases, discounts are being given by some steel companies. But it's not enough because steel is essential to a developing economy like India's, and the price hike is hurting all industries. HRCs, for example, are used in many industries, including the automotive, consumer durables, shipbuilding, and farm equipment industries. TMT bars are used to build things.
India's dependence problem

ICRA, a rating agency, says India can't avoid the price increase because Russia and Ukraine are the fifth and twelfth largest steelmakers in the world, and together they make up about 10% of the world's steel trade. About 75% of the steel made in Ukraine and about 45% of the steel made in Russia is sent to other countries.
Russia is also the third-largest manufacturer of nickel, which is one of the most critical raw materials used to make stainless steel. Both countries are also the biggest exporters of iron ore pellets globally. Russia makes about 4% of the world's steel, but Ukraine is the world's 13th biggest steel producer and the fifth-biggest exporter of iron ore by volume.
According to the U.N. Comtrade database, India bought iron and steel from Ukraine and Russia in 2021 for $14.88 million ($17.33 million in 2020) and $133.50 million ($83.98 million in 2020), respectively. In 2021, the country brought in iron and steel worth $11.68 billion.
So, Russia and Ukraine were responsible for 1.27 percent of what was brought in. India can, of course, get what it needs from other countries, but this would be much more expensive because the government would lose the advantage of being close by.
The world suddenly stopped getting 3–4 million tonnes of steel from Russia and Ukraine every month, says VR Sharma, the Managing Director of Jindal Steel and Power.
Even worse, supply problems have increased prices for critical raw materials used to make steel. In just a few weeks, the price of a tonne of coking coal has risen by 20%.
How bad the problem is
Stakeholders' hopes were dashed because the global supply chain crisis seemed to be getting better for a while as the Covid problem got better. But a war in Eastern Europe and a rise in Covid cases in China have again stopped the trade, backed up ports, and shut down factories in China's most important industrial hubs. Domestic steelmakers and the rest of the world were not ready for the multiple bodies blows just as they got back on their feet after the Covid slowdown.
Companies like Roto Pumps Ltd, based in Noida, find that the rising costs are too hot to handle. Gulshan Khurana, the COO of a listed MSME that provides pumping solutions to various industries, says that raw materials have gone up in price by an average of 10% since the conflict began.
The PHDCCI says that even though the government is taking steps to bring down coal prices, the commodity is volatile, making it hard for steel companies to keep costs stable. The volatility factor is making it harder to fill orders all along the supply chain. As if these things weren't enough, Kumar says that costs in the supply chain have also gone up.
Anil Chaudhary, chairman of the minerals and metals committee at the PHDCCI, says that alloys like aluminum, zinc, copper, and nickel have gone up by more than twice as much in the last two years. Raw materials are also becoming harder and harder to find. Khurana of Roto Pumps says that even if a company is willing to pay more, there are times when steel is not available. "Of course, if one material is missing, the whole production process stops. This won't settle down until the war is over."
There are gaps in domestic production capacity.
Experts in the business world don't like India's significant steel producer but are having trouble. Coal and iron ore, which are used to make steel, are found in large quantities. According to the World Steel Association, India is the second-biggest producer of steel. Canada's Department of Natural Resources says that India mines the fourth most iron ore globally. The U.S. Energy Information Administration says that India has about 10% of its proven coal reserves, which puts it fifth on this list.
Sharma of Jindal Steel & Power Ltd says that the country has about 350 billion tonnes of coal reserves, but they need to be mined hard to be used. Chaudhary of PHDCCI says that we still import 90% of the coking coal we need.
If we have so many supplies at home, why do we need to import much? Experts say it's because the United States can't process raw materials on a large scale. The "Make in India" plan is still a long way off for many people.
Sharma says, "Every year, we make 800 million tonnes of coal." "We need to get it up to 2 billion tonnes per year. It might be hard for Coal India to do this on its own. But why not get more private players involved?"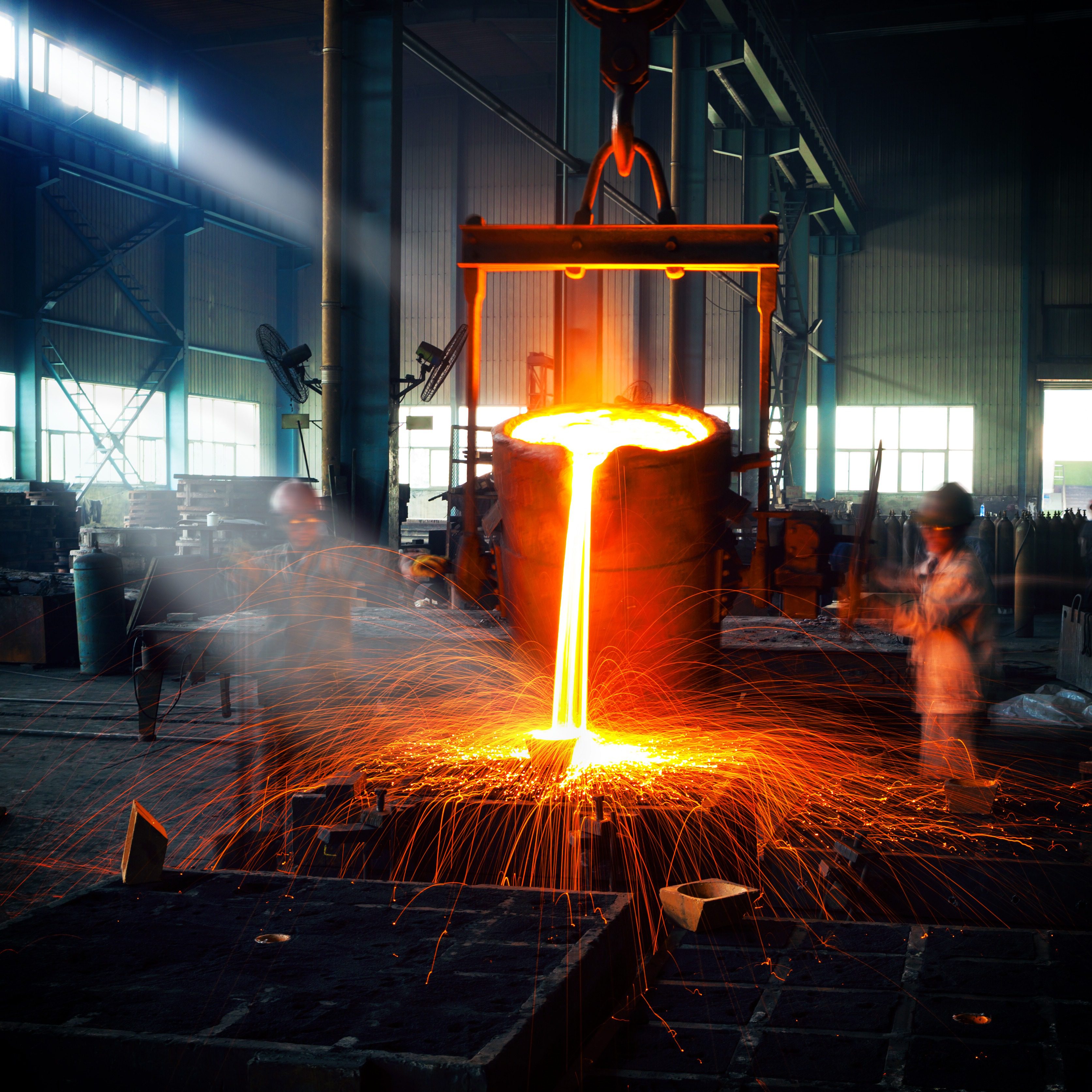 Chaudhary says that experts have been talking for decades about getting the government to make domestic coking coal so that it can be mixed with coking coal from other countries, which would have made the price hike less painful. He says that Coal India's subsidiaries could be hired to do this job. He also says, "The washeries these companies just put up need to be made operational and expanded quickly."
The Ministry of Steel had not answered questions about what was being done to help the steel industry as of the time this story was written.
Since these problems won't be fixed overnight, what can the government do to make people feel better in the meantime?
PHDCCI suggests that the import duties on all inputs be looked at to make them more efficient and eliminate supply bottlenecks, such as problems with logistics. Another thing that can be done is for the central government and the states to lower excise duty and VAT on fuel.
The Engineering Export Promotion Council of India (EEPC) says it has made a deal with the Indian Steel Association to give steel to MSMEs at a price that is the same as the export parity price. To make this scheme work, it has asked the government to provide the steel with manufacturers who supply this scheme the same benefits as those who get Advance Authorization. "There should be critical inputs in the plan. Also, the steel industry should be part of the RoDTEP, a reimbursement program for exporters, says Mahesh Desai, the head of the industry group.
The war and the crisis
The more prominent steel companies in the country have more power to deal with these price hikes. Tata Steel is trying to lessen the effects by getting raw materials from other places, so it doesn't have to keep importing from Russia. A company spokesperson says that the conflict is "disruptive for the steel industry" and that 40% of the cost of making steel is due to coking coal. Since the price of coking coal has gone up a lot, it affects the cost of production and the working capital. We expect short-term pressure on the margins because not everyone will be able to pass on the higher costs of inputs to customers right away.
People who have a stake in the armed conflict in Eastern Europe don't think it will end soon, and the situation will get worse.
Sharma from Jindal Steel says that it will take at least a year to fix steel mills after the war. This is because the equipment used to make steel, like blast furnaces, needs a lot of specialized repairs that can take weeks or months if it sits idle for even a few days. Another big problem is getting people back to work in the factories since some people joined the military to fight, especially in Ukraine, and many people would have left.
Sharma says that the most important thing for Ukraine will be to rebuild itself, even after the war is over and the steel mills are fixed. There will be a massive need for steel in the country itself. So, he thinks that Ukraine won't be able to send any steel abroad for at least two more years.
Chaudhary of the PHDCCI thinks it will take six to nine months for supply chains to get back up and running after the Ukraine-Russia conflict ends. The prices of inputs won't be stable until then.
A chance to take advantage of!
Despite all the bad news, steelmakers see a ray of hope. Sharma says that countries in Europe, the Middle East, and North Africa buy steel from Russia and Ukraine. Both of which have untapped reserves, India and Iran can quickly meet this demand because they are close to the economies that need the oil and have easy access to ports. "But the U.S. has put sanctions on Iran. So, much attention will be on India, which has the best chance of supplying steel to these markets for the next two to three years. He also says that China's position in the conflict in Eastern Europe has made countries that buy ore look at places like India.
Tata Steel's spokesperson agrees with these points of view and adds that the conflict has created a 45 million-tonne-a-year supply gap, which gives Indian steel producers the chance to sell their steel abroad. "Tata Steel will think about exporting to southern Europe more than to Asian markets to make more money. Tata Steel Europe could ship out more than 1 million tonnes in 2022-23, while its Indian operations could send out about 15% of their output. "The focus will still be on meeting domestic demand," says the spokesperson.
No matter how you look at the crisis, the country's plan for getting the raw materials to keep growing, needs to be changed right away.