Air travel has proved to be one of the most comfortable travels among the provided options hence giving a boost to the airline industry's market.
With the booming market involvement, there's been a wide fetched competition in the different airlines and their services.
Summed below is a list of the top ten airlines of India in 2021.
Indigo
It has its headquarters in Gurgaon. Founded in 2006 by Rahul Bhatia of InterGlobe Enterprises, in collaboration with a United states based Indian Rakesh Gangwal is India's top airline and seventh largest carrier in Asia. Apart from offering a pleasant travel experience, it is known for being punctual and offering the low possible rates to its passengers. It has successfully managed to conquer over the market share of 47.8%.

Air India
It has its headquarters in New Delhi. Primarily owned by JRD Tata, it became a public limited company after the second world war, now owned by Air India limited.
It has a market share of 18.6%. Operating in both domestic and international destinations it has Alliances Air and Air India Express as its two branches. It offers some of the cheapest fares while also providing the most luggage capacity (25 kg for the economy class) among all the other company which is highly appreciated by flyers.

Vistara
It has its headquarters in Gurgaon. Climbing onto the position of top three from top five, Vistara is a joint venture between Tata Sons and Singapore Airlines. With a market share of 4.2%, it was the first to introduce premium economy seats in the Indian domestic routes.

SpiceJet
It has its headquarters in Gurgaon. From ModiLuft to SpiceJet, the airline has come into action from May 2005. Taking a drop of rank from top three in 2019 to the fourth position, it is the second largest Indian airline concerning the traffic of passengers that it carries. It has a market share of 13.6%.

Air India Express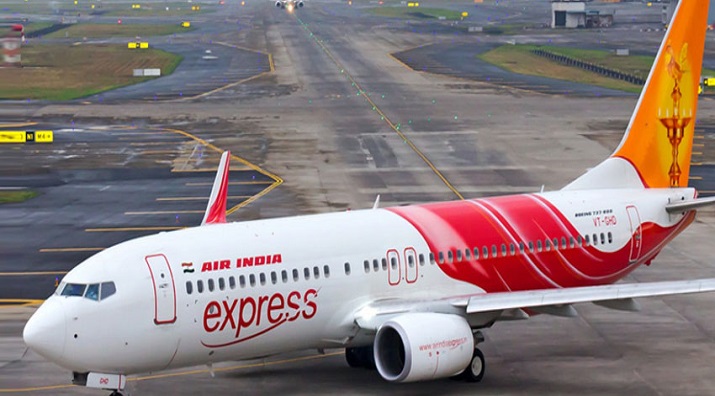 Headquartered in Kochi, Kerala, this is the fifth in the best airlines of India. It came into action from April 2005. Operating to about 649 flights per week, this covers the major destinations from South East and middle East Asia.

Air Asia India
Headquartered in Bangalore, it is a joint venture between Tata Sons and AirAsia Berhad with a majority stake lying with Tata Sons. After Indigo, SpiceJet and GoAir, Air Asia India, it is the fourth lowest cost carrier airline service provider. It operates an estimated 200 flights per day. AirAsia India offers some of the best hospitality to their customers at unbelievably low prices. For ten years in a row, AirAsia has bagged numerous awards and has been hailed as the best budget company internationally.

GoAir
Founded by Jeh Wadia in 2005, GoAir as an airline has stopped down to the seventh position, from fourth. 2019 saw its market share as being at 9%. Operating in 27 domestic and 11 international destinations, it has an average of 325 and above per day flights. Go First is primarily a budget airline, but it has introduced its 'frequent flyer program' GO CLUB which offers premium services such as access to airport lounges and free upgradation to 'Go Business' (business class).

Alliance Air
It is a regional airline of India, it flies to 64 destinations. Among the most prominent regional airlines of India, Alliance Air is a subsidiary of Air India whose purpose is to provide connectivity to those destinations with smaller airports and lesser demand in of flights. It operates a fleet of smaller capacity airplanes which carry passengers from lower-tiered cities to major hubs.

TruJet
It is India's regional airplane operating since July 2015. It provides low cost carrier services. It flies to 27 domestic sectors.

Star Air
Headquartered in Karnataka, it is an Indian Commuter airline. It operates within Karnataka and to the neighboring states of Andhra Pradesh and Gujarat. It flies to 6 destinations carrying about 50 passengers per flight.