Trends
Top 10 Best Graphic Designing Companies In India In 2023.
Graphic Designing Companies are transforming remarkably now. Transform your ideas and thoughts into visual representations in the same way that graphic designers do! Graphic designers must be experts because graphics represent a company's brand image. That's right! Customers remember visual connections, which is why graphic designers must keep their work consistent and efficient.
A meaningful design should convey a message about the organization. Strong graphics are required for a business because they communicate your company's information to the target audience without saying anything. Furthermore, if your company is well-known, people will remember its logo. Who is in charge of designing the logo? The graphic design department.
Do you remember the Audi logo? There are four rings in total. The four merging rings represent the integration of four German automakers. That is how the design works. Something with a backstory, something related to the company, and something that accurately represents it through innovation.
Aside from visualizing content to convey a message, having a good team of graphic designers is critical for businesses because they increase sales. A company with good graphics increases its market and audience visibility. The company is recognized solely by its design; such is the power of creation! Google, for example, is represented by the letter "G," whereas the "half-bit apple represents Apple."
A perfect brand image and consistent brand appearance aid in the growth of the business and, as a result, the establishment of a market reputation. Customers believe in companies with a good reputation. A strong team of digital marketers and graphic designers is required for a successful online business.
Internet transactions, online websites, brand promotion on social media, and other similar activities are all part of online businesses. To establish a presence on social media and promote their brand through design. Then they communicate their message to their primary target customers, and potential customers, all of these activities necessitate a strong design team.
The Importance of Graphic Design
Anything with visuals and images has a natural human tendency to attract people. According to science, "visuals are processed 60,000 times faster than text." Human eyes are always drawn to images, whereas we usually skip over a long paragraph. That is human psychology in action. That is why graphic design has grown in popularity. Graphic design, such as the designs of McDonald's, Amazon, and Adidas, helps to create an impression in people's minds.
Because it promotes branding, graphic design has altered the marketing dynamics. It gives your brand and company a distinct image that people can recognize. The most crucial aspect of any brand is its logo. The logo bridges the gap between the brand and the customer because people recognize the brand by its logo. Graphic designs, as a result, increase public awareness of your brand.
Top 10 Best Graphic Designing Companies In India In 2023-
1. The Web and Crafts
Web and Craft began as a web developer firm and quickly expanded into e-commerce, mobile app development, graphic design, and digital marketing.
This company believes in thinking outside the box and getting the most out of its work by providing market-exclusive customer services. Clients of web and crafts include Landmark Group then, Garmin, Star, Federal Bank, Tristar Products and VKC, Ikea, and many more.
If you're sick of working with unprofessional designers, you've come to the right place because they believe in and practice professionalism. They have a team of creative artists who visualize the logo in the most creative way possible and get customer approval. Following logo approval, additional steps are taken.
They use cutting-edge technologies to bring your brand to life through animations and 2D and 3D modelling. Yes, you read that right! 2D and 3D designs will be featured on the web and in crafts.
2. Verbe Logic
The company's tagline is "turning vision into success stories," and we couldn't agree more! This leading mobile app development and graphic design firm provide world-class professional services to customers.
It has a team of over 80 skilled professionals who are currently experts in their field and provide customers with a wide range of branding services, including SEO, web design, and logo design.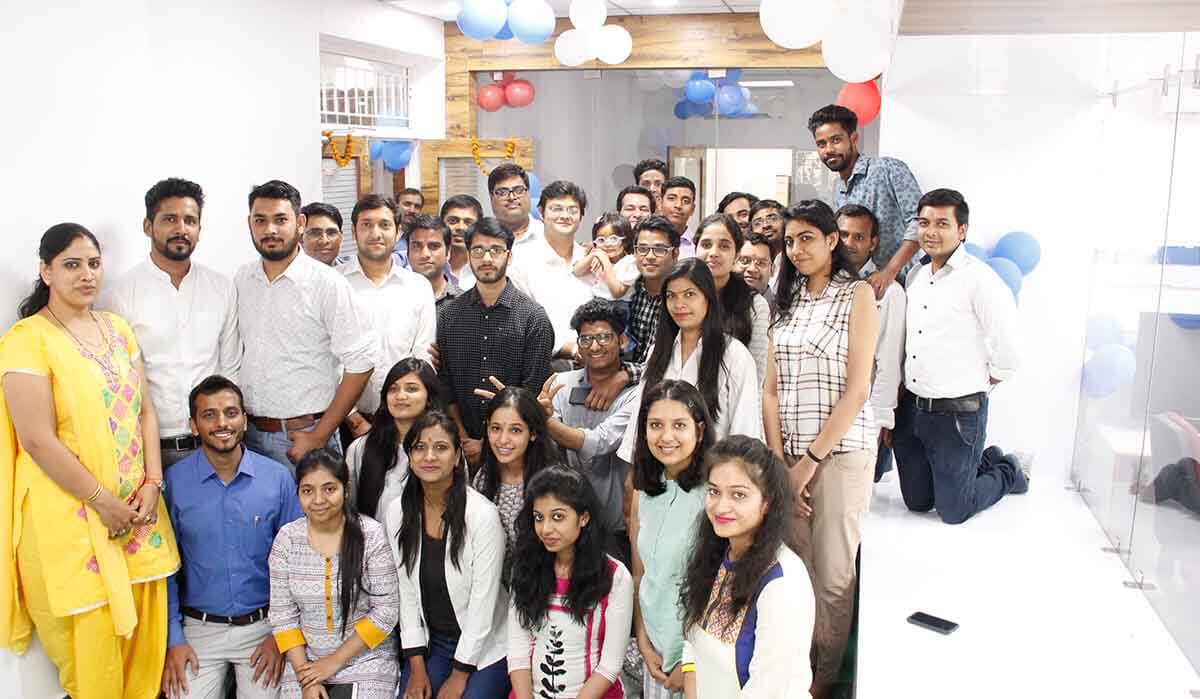 It is still recognized as the best company in the market for increasing digital visibility and strengthening its social media presence. They have worked with many well-known companies, including Comcast, Robotic Parking Systems, Directv, Guild Consulting, Egg Weights and My Life then, Book My Diesel, and many more.
They have a fantastic team of mobile app developers who can create anything from taxis to educational apps, grocery and e-commerce apps, and healthcare apps.
3. Communication Crafts
Communication Crafts is an Ahmedabad, Gujarat-based branding agency that provides branding services such as SEO, graphic design, logo design, social media marketing, and others.
Over the years, they have amassed an exceptional portfolio that does justice to their work and showcases the best of their work from these years. The Times Group has named Communication Crafts the 2019 'Digital Marketing Agency of the Year. They have certainly come a long way!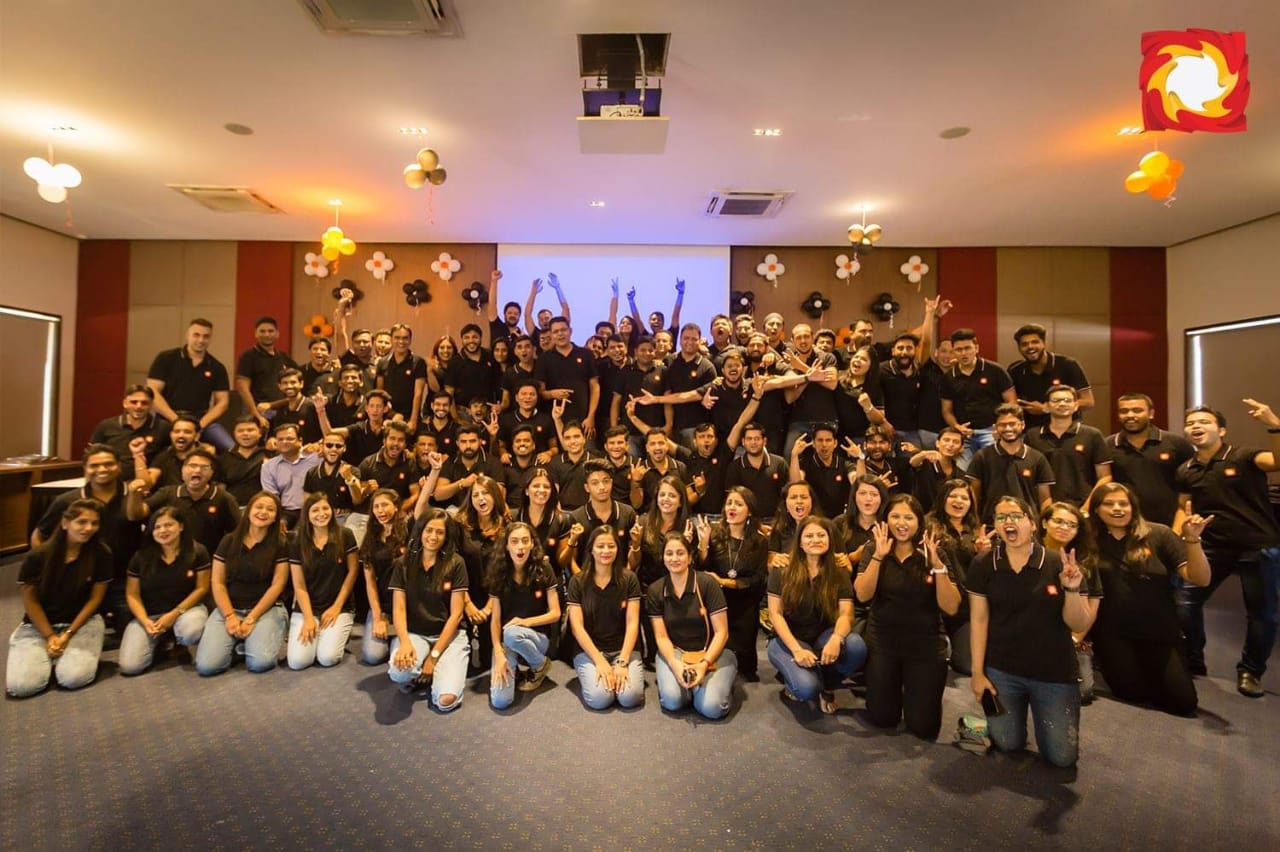 Many of their new clients have expressed satisfaction with their aesthetic work. Among their clients are Paese Cosmetics India, Compeed India and (Health & Fitness), Facitize and Troikaa Pharmaceuticals, Mobex, and others.
They are a global provider of IT solutions, and they will think creatively and innovatively about their ideas. They devise the strategy, obtain customer approval, and then execute it flawlessly with the assistance of their creative team.
4. Multia
The company was then established in 2006 to convert visuals into designs. It is a creative consultancy that strives to solve all business-related digital problems and tailor customer needs in the simplest way possible or to make the most challenging way the easiest!
The headquarters of the company are in Pune. Several media outlets have named and rewarded the company as one of the "Top 5 Digital Agencies in India 2020," "Top 5 main Branding Agencies in India for 2021," and "The Most Reviewed Design Agencies for 2021."
Multia has some of the most well-known clients in the market. Tata, Radix, WWF, Bharat Forge, Shopify and Mahindra, AXA, McDonald's, Kalyani Group and Air Asia, Volkswagen, and many others.
One thing is sure: you will be satisfied with what they offer!
5. Studio Tale
Do you want an animated video that explains your company's mission? Hire Studio Tale immediately!
Yes, it is a branding firm that offers the best Animated Explainer Videos, TV commercials, Youtube ads, or Ad films that can easily depict the message compared to the reading context.
2D animations, graphic design, animated explainer videos, email campaigns, motion graphics and product demo videos, tutorial videos, and other digital brand visibility tools are all specialities of Studio Tale. After visiting their website, you will be enticed to hire them for your next graphics-related project!
This company employs professionals from various fields, but they all work toward the same goal: exceeding customers' expectations! Clients come from all over the world, including the United States, Europe, Bangalore, Gurgaon, Mumbai, Chennai, Hyderabad, and many others.
6. UD Lab
Universal Designovation Lab is an excellent company that excels in its field! But what are their plans? EVERYTHING to improve the image of your company! UD Lab is a product design agency specialising in specialized product design, custom design, graphic design and design research, and other branding-related services.
The UD Lab team creates the best designs on the market and assists businesses in impressing customers with appealing visuals. They've received a slew of honours and awards. European Product Design Award, Best Design Awards in India 2017, and IDA Design Awards Gold 2017. They were also one of the emerging nominees for the 2018 German Design Award in addition to these honours. That is a tremendous achievement in and of itself!
They have curated work for various companies and designed multiple products, including the Mitticool clay refrigerator, Humidity Chamber, BBC news (Gujarati), and Induction Furnace.
7. Cyber Worx
Cyber Worx promises 'perfection delivered.' That is their tagline, and they kept it!
Cyber Worx is the place to go when you need creative and savvy tech to build your digital home. To meet the needs of their customers, they provide excellent websites, mobile applications, and e-commerce websites.
Mobile application development, creative design, search engine optimization, social media optimization, and online reputation management are among the primary services this web design firm provides.
They are a collective of more than 50 creative minds working toward a common goal. Over the years, they have worked with various clients, including Wiley, AIIMS and Nucleus software, Airtel business and SRF, Grey RC&M and IMI, Mamaearth, Endemol, and others.
When you communicate your desires to the Cyberworx team, you will have the impression that your ideas have been precisely traced through their creative work!
8. Litmus Branding
Litmus Branding is as enthusiastic about your company as you are! They specialize in digital marketing, litmus combined strategy, copy advertising, creative design, and graphic design.
Because people no longer read exaggerated paragraphs, they have a team of effective communicators who deliver your company's message succinctly, to the point, and in a few words. Litmus Branding has worked all over the world and gained many clients as a result of its consistency and creativity.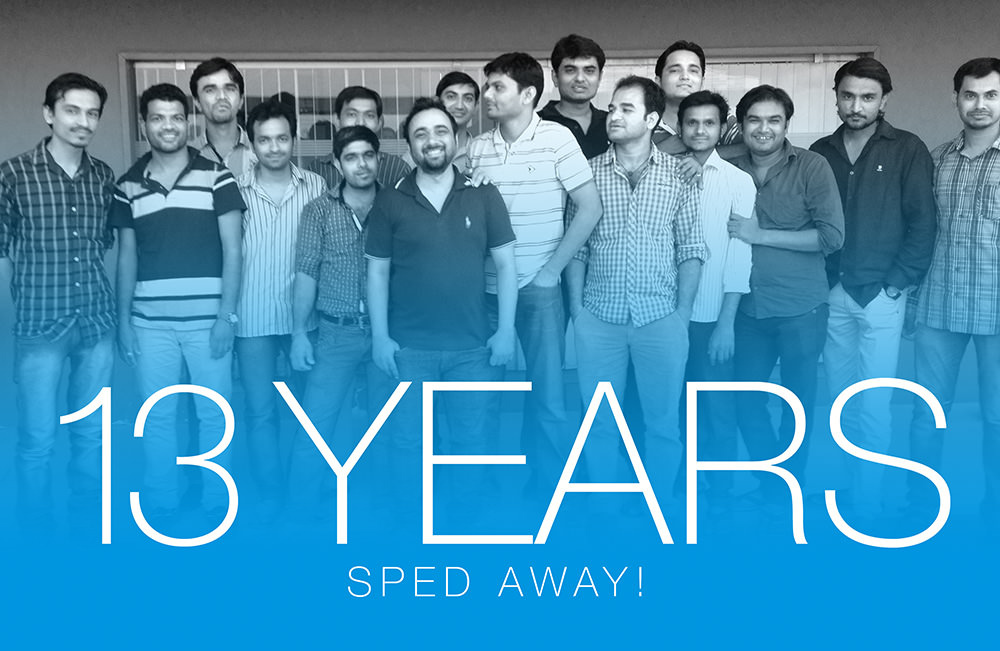 Litmus Branding has worked with Bharatji, Pattu, Dynatrap, CB Patel, Richmax, and Anand Namkeen, among others. The prestige of India's top business schools, IIM Udaipur and IIM Bangalore, needs no introduction; Litmus Branding has also worked on projects with them!
9. Key ideas
All the concepts presented in Key Ideas will assist your company in becoming the most successful digitalized company. It is a web design and mainly development company specialising in marketing, branding, design, and development. They started their company with a small team of web designers a decade ago and have since grown to become one of India's most well-known graphic design firms. They've certainly progressed!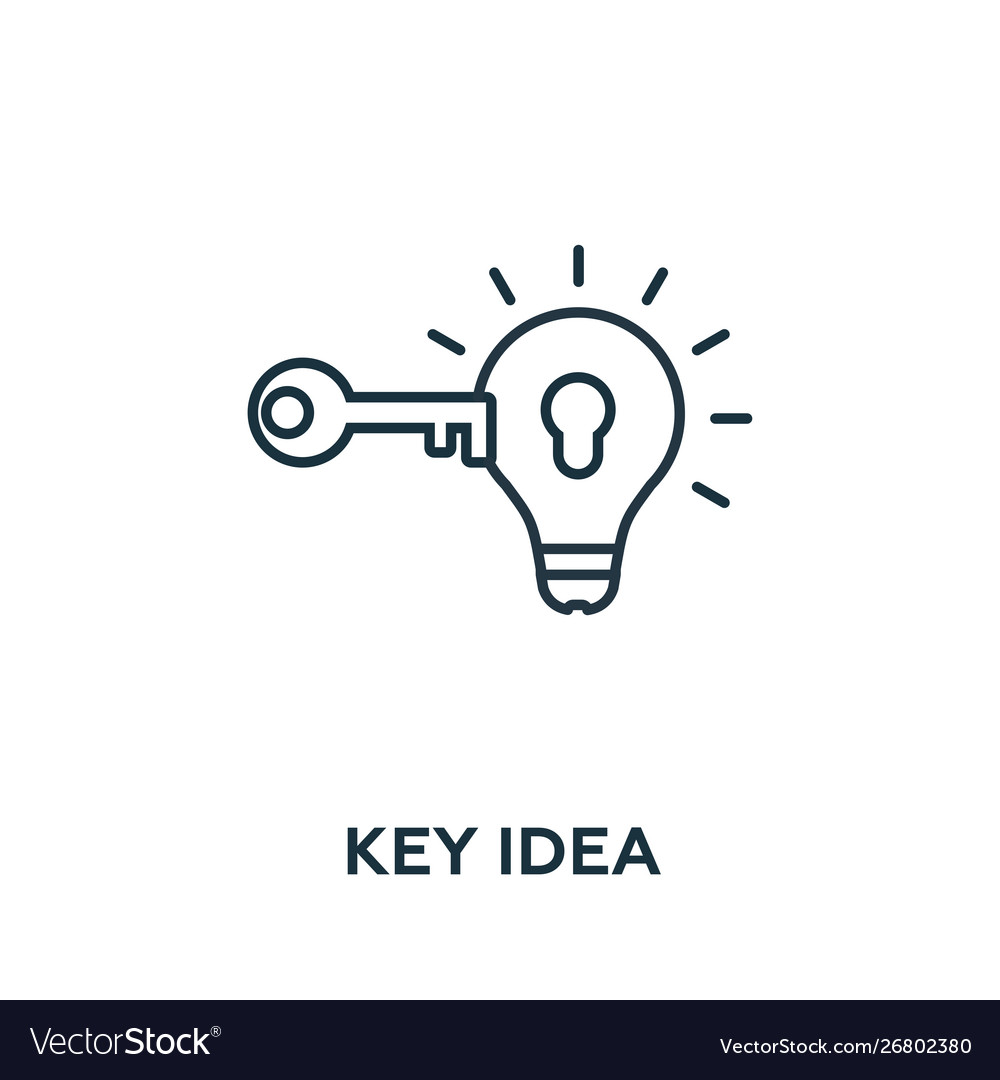 Their work is notable for its creativity and innovation. They never settle for less and look for new ways to challenge themselves. They are experts in UI/UX, development, marketing, and e-commerce.
Clients include Capgemini, Vestas, Mindtree, RCCA and Digitel, Critical Control, Ace Pyro, and many others. It has offices in New Delhi, National Capital Region, and Florida, USA.
They place a premium on "agility, ingenuity, and dependability."
10. Xee Design
See design is a well-known website design firm based in Mumbai, Maharashtra, that provides high-quality design services. We also have solutions to your business problems, from application development to search engine optimization, responsive design, logo and brand design, and graphic design!
They are a group of 15 creative people whose mission is to create innovative work through their service. The company has made over 100 websites and provided its clients with the best website maintenance.
ETP, Athena, ACSPL, Atlantic Construction LLC, Cloud Aims and Maxima, Enggmech, and many other well-known companies have worked with Xee design.
What do Graphic Designers do?
Graphic designers use images to tell stories. They use pictures, words, and graphics to communicate information and engage audiences. Graphic designers combine design elements such as shapes, colors, lines, and textures to create a wide range of work. Everything from posters to product packaging, as well as logos and animations, is designed by them. 
Graphic design is integral to a company's or brand's marketing and advertising efforts. Graphic designers, also called communication designers, create visually appealing designs that support a brand's message and elicit emotional responses from customers.
You must first understand the fundamentals of graphic design in order to become a Graphic Designer. A good plan is painstakingly crafted. It necessitates extensive planning as well as knowledge of design theory and principles. Graphic designers must consider lines, colour, shape, space, texture, various typography, scale, dominance, emphasis, and harmony. These factors influence a design and can influence how an audience feels.
A graphic design course will teach you the fundamentals of design and help you develop your skills through project work. Graphic design classes will also introduce you to mentors and peers who will be extremely helpful as you expand your network.
 Most graphic design courses cover colour theory, typography, layout, and graphical design tools and software. Depending on their depth, some courses will also teach you about graphic design history, user experience (UX), and website design principles.
There are numerous options available, ranging from structured academic courses to more flexible online courses. Choose one that works with your schedule and learning style.
Graphic designers use a variety of tools. They typically use graphic design software. Adobe Creative Cloud is the gold standard for most Graphic Designers. Because Adobe PhotoShop, Adobe Illustrator, and InDesign are used to create the majority of design work, you should become familiar with them. There is a plethora of user guides and training materials available. Consider looking through Adobe's tutorials to get started.
It's time to apply your newfound knowledge of graphic design principles and tools. Working on your design projects is the best way to hone your skills and learn how to use graphic design software. Create mock ads and logos for real or fictitious businesses to begin. 
You can also use a company's existing designs to create a new design — this is an outstanding practice for identifying and designing for target audiences. Then another option is to volunteer with local non-profits or brands. Make your design skills available to these organizations to gain more practice and real-world experience.
A strong portfolio is required for any Graphic Designer. Personal or work projects, as well as course projects, can be included in your portfolio. Choose quality over quantity. Choose a piece demonstrating your design skills and interests because your current portfolio is the first thing potential employers or clients see.
What Are the Different Kinds of Graphic Designers?
Graphic designers can work in-house for a single company or brand, at an agency for various clients and brands, or as freelancers running their own design business.
Staff Graphic Designers- A well-known brand or company employs in-house graphic designers. To meet the various needs of a business, they typically have a broad range of general design skills. Their duties will include everything from creating new marketing campaigns to compiling annual reports.
 Still, Depending on the size of the creative department and also in-house graphic designers may work as part of a creative team of other designers or as the sole designer within a company.
In-house graphic design jobs tend to have a more traditional work environment, with consistent paychecks and a set work schedule. In-House Graphic Designers must be well-versed in the company and brand for which they work, including the company's style and target audience. 
Because they had work to build the brand, in-house graphic designers consider long-term design ideas and strategies. They are always expanding and improving on previous work.
Graphic Designers for Businesses- Graphic designers in advertising agencies work with a wide range of brands and clients. The needs of agencies will vary because they are hired by third-party clients. Graphic designers at agencies typically work on short-term projects for specific campaigns. Agency work is typically more fast-paced, and also Agency Graphic Designers may be designing for multiple brands concurrently.
Graphic Designers are typically found in teams within an agency. Each individual may specialize or be an expert in a different field. Agency Graphic Designers have work with colleagues who are well-versed in and skilled in design, so there will be a high expectation for excellent design.
Agencies offer an excellent opportunity to collaborate with other designers and learn about their design processes firsthand. This is especially useful for new designers who want to learn from more experienced designers.
On the Side Graphic Designers- Freelance Graphic Designers work for themselves and are responsible for all aspects of their business, from design to client management and invoicing. They work on a variety of projects for a variety of clients. Successful freelance graphic designers are now self-motivated and business-savvy.
Working as a new freelancer gives you a lot of flexibility. Freelance Graphic Designers have the freedom to live and work wherever they want, and they set their own hours. They can be picky about the work they accept, but building a strong client base is critical when starting a good freelance main business.
In addition to the graphic design work, freelance graphic designers must devote time to marketing themselves and then handling administrative tasks. Freelancers must have always be on the lookout for new clients and opportunities. At times, they may have to compete for projects with other Designers. Pay can also vary greatly depending on the type and quantity of work performed.
How Do I Get Started as a Freelance Graphic Designer?
You must find clients, market yourself, and expand your network to work as a Freelance Graphic Designer. You must have strong design abilities as well as knowledge of business operations.
1. Graphic design is something that can be learned and practiced.
To begin, you will need knowledge of graphic design as well as prior experience applying your skills. Enrolling in a design course and working on personal projects can help you learn graphic design.
2. You should market and brand yourself.
Make a name for your company, which could be your own name. Make a website for yourself as well as a portfolio of your best work. Make it very easy for potential clients to mainly find and contact you.
3. Find the clients
It is critical that you obtain your first customers as soon as possible. This will assist you in getting your business off to a good start and gaining confidence and momentum. Clients can be found by searching freelance job websites or reaching out to your personal network. Inquire with friends, coworkers, and family members to see if they know of anyone looking for a Graphic Designer.
4. Perform well on your initial projects.
Your first project for a client should be exceptional. Overdeliver and impress them with your skills. They will be more likely to take you again or refer you to other contacts if you perform well.
5. Learn about the design industry.
You are in charge of all aspects of your business as a Freelance Graphic Designer. Marketing, proposal writing, and invoice writing will all be required.
6. Accept the majority of the work that comes in.
When you first start your main business, you will want to do the majority of the work yourself. This is essential for growing your clientele. Once you've established yourself, you can certainly be more hustler and selective about the work you choose.
7. Make a network.
Your network, which includes current and past clients, potential clients, peers, friends, and family, is critical to your success as a freelancer. You should always be currently looking for new clients. Because freelance work is unpredictable, you may have a surge of projects one month and very little the next.
 Set aside time each week to contact clients in order to increase more of your chances of having a steady stream of work. Cold calling, networking, or marketing activities such as SEO or social media ads could all fall under this category.
8. Request referrals.
Word-of-mouth marketing is one of the best and most effective ways for Freelance Graphic Designers to gain more clients. After finishing a project and impressing a client, ask if they know of anyone who requires graphic design services. Referrals will most likely become more organic over time, but incorporate them into your workflow from the start.
Is Graphic Designing a Growing Field?
Graphic design is becoming more popular, but it varies depending on the field of study. Graphic design employment will decline overall through 2029, according to the main US Bureau of Labor Statistics. However, this is due primarily to a decline in the print industry rather than a decline in the graphic design industry. 
Newspapers, periodicals, books, and directory publishers will have fewer opportunities for graphic designers. Digital design, on the other hand, is becoming increasingly popular, and the job outlook is much brighter. Website designers, animators, mobile and app designers, multimedia designers, and virtual designers are in high demand. Other design fields, such as UI and UX design, are also rapidly expanding.
How Do you Get Started in Graphic Design?
The first steps toward a successful career in graphic design are to learn the principles of design and enroll in a graphic design course, practice graphic design tools and work on projects, and build your main graphic design portfolio.
The first and most obvious step is to learn graphic design theory and elements. This can be accomplished through self-study or by enrolling in a graphic design course. A graphic design course will teach you the skills you need while also giving you the opportunity to work on a variety of projects (a graphic design degree will almost never be required for a graphic design job).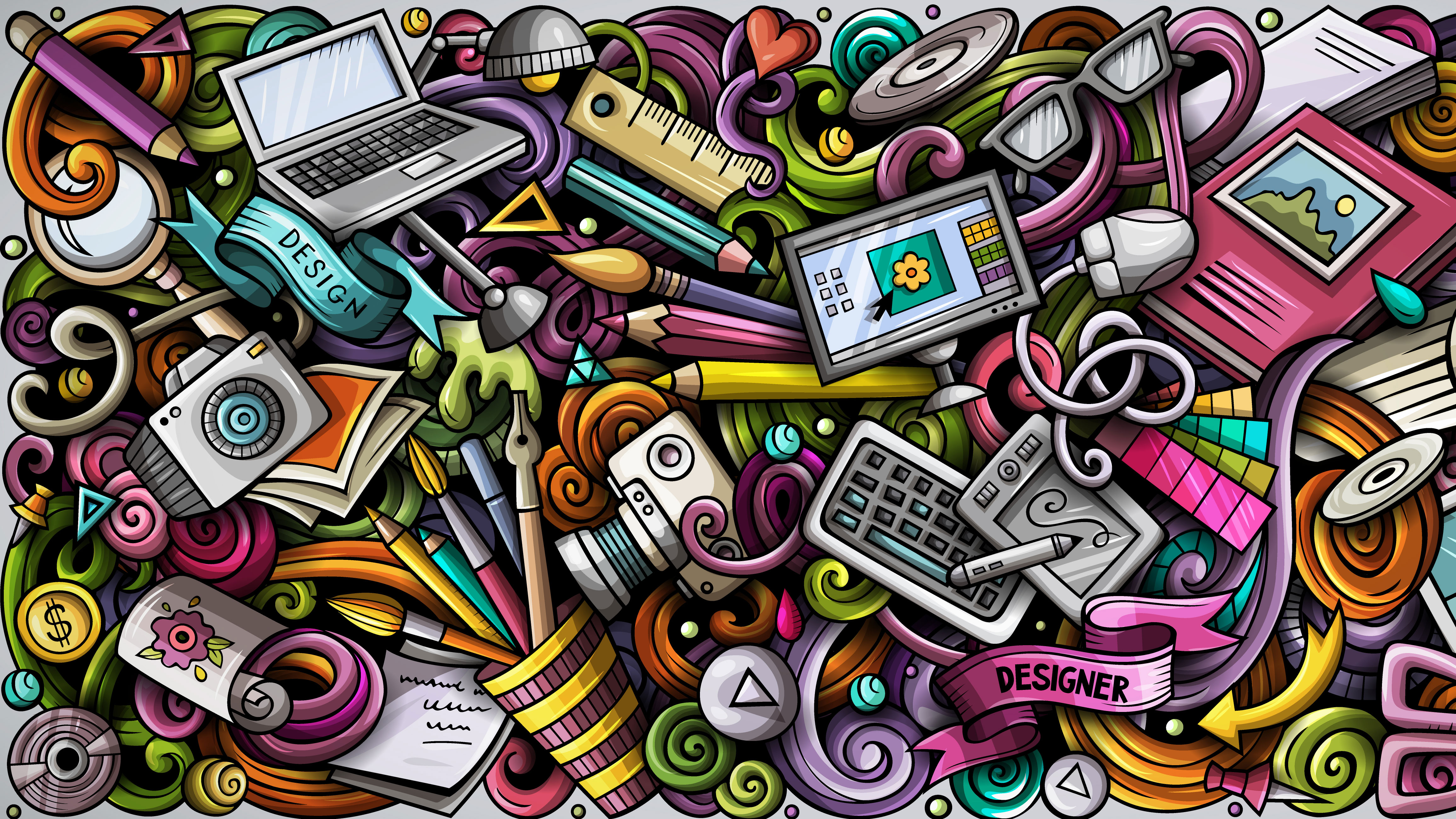 You should also be familiar with graphic design software such as Photoshop, Illustrator, and InDesign. Because any professional Graphic Designer will use these tools on a daily basis, familiarizing yourself with them and their functions is essential.
If you also want to work in-house, at a good agency, or as a freelancer, you must first build your portfolio. To gain hands-on experience for your portfolio, create personal projects or volunteer. Employers and also potential clients will also want to see examples of your various work, so create a compelling portfolio that showcases your skills.
It is also essential to broaden your network. Connect with different other designers, join design organizations such as AIGA, and contact potential mentors or designers you admire. Your network will be invaluable when looking for graphic design opportunities.
How Much Does a Graphic Designer Earn?
The average annual salary for a Graphic Designer in the United States is around $46,000, and $44,000 in Canada, according to Payscale. Senior Graphic Designers earn an average of $62,000 per year in the United States.
Salaries vary according to specialization as well. Motion Designers earn an average annual salary of $62,000, while Web Designers earn between $45,000 and $53,000. Designers of UI and UX can earn between $77,000 and $85,000 per year.
How Can I Become a Graphic Designer If I Have No Prior Experience?
You can become a successful Graphic Designer even if you have no prior experience by practicing, applying your skills, and expanding your network. Here are some additional pointers to get you started:
Internships or volunteering- Internships and volunteer opportunities are excellent ways to gain practical experience while meeting new people. An internship with an agency can teach you about how these businesses work and prepare you to work with a variety of clients. 
You can also donate your design skills to non-profit organizations and charities such as galleries and animal shelters, and community centers. You will not only be giving back to the community, but you will also be making connections that will benefit you as your graphic design career progresses.
Work on personal projects to expand your portfolio- While applying for jobs or contacting potential clients and work on your own projects. Personal projects are a great way to hone your skills while also expanding your portfolio. Send potential employers or clients an online portfolio of your best work.
Make contact with design companies- Introduce yourself successfully to your favorite designers or other agencies and ask for a brief informational interview to learn more about their work. Maintain contact with design firms and send out project samples. They may have an open position in the future, so keeping them interested in your work is a good way to keep them interested.
Make friends with other designers- Join design organizations to keep in touch with people you met in your graphic design program or course and to meet new people. Your colleagues may share future opportunities with you, recommend you to their coworkers, or pass on work that they are unable to complete.
Make a name for yourself- While you should be familiar with all aspects of graphic design, having a specialty can help you stand out when applying for jobs. You can specialize in logo design, web design, typography, and animation, among other things.
Learn everything you can about user experience- User experience (UX) design is concerned with the usability and functionality of products. Learn the fundamentals of user experience to improve your work and stand out as a job candidate. Many Graphic Designers work with Web Designers or Web Developers, and they will appreciate a designer who can create visuals with the user experience in mind.
Reasons to Become a Graphic Designer
Here are some of the best reasons to become a Graphic Designer if you're thinking about a career in the field.
1. Design is never out of style.
If you're looking for a job that will always require human creativity in the so-called age of automation, consider graphic design.
Visual communication will continue to exist, and Graphic Designers in general will always be in demand. From websites to packaged products to advertisements, there will always be a need for a graphic design expert to captivate consumers and tell stories with images.
2. Never Stop Growing
A talented graphic designer is constantly learning and being inspired. Graphic design is the career for you if you want to be constantly growing and developing your skills.
It's a career where there are literally endless examples of good, new ideas that could be relevant to your work.
3. Use Your Imagination
Most designers can't imagine putting on business clothes and sitting at a desk all day doing the same thing. Graphic design gives you the opportunity to work in a one-of-a-kind work environment.
As a Graphic Designer, you have the freedom to express yourself artistically and be creative on a daily basis. No two days are the same for Graphic Designers, and being able to express themselves through their work can be a rewarding experience.
4. Several Career Options
There are numerous options available to you once you begin a career in graphic design. To begin, you can work for almost any company in almost any industry in almost any city – everyone requires a Graphic Designer. Maybe you want to work in professional sports, the hospitality industry, or publishing. Your options are virtually limitless.
Furthermore, having a graphic design portfolio and resume will help you transition into a variety of different positions and fields. Many graphic designers go on to careers in user experience design, web design, web development, product management, and other fields. Design skills are in high demand all over the world.
5. Your work could be featured in the spotlight
It's exciting for any Graphic Designer to see their work displayed prominently. Consider your design appearing on a billboard or in the glossy pages of your favorite magazine.
Graphic designers understand that the number of people who may see one of their designs is unlimited. It motivates and inspires them.
Discover the eight fundamentals of graphic design–
Space-
You know how when you're in a beautiful, wide open space, you get a peaceful feeling? Graphic design operates in the same manner. The best designs avoid attempting to incorporate every design element available into a single composition. They use open space to draw attention to the important elements.
10 ideas for making better use of your space
Space is wonderful—but only if it is used wisely. Read the article above to learn new techniques for improving your use of space and composition.
The five design composition and layout guidelines
Knowing the composition rules allows you to make better use of space. This article will teach you about them (along with other important layout laws).
Designing Space Interactions
Do you have a passion for user experience and interaction design? Learn how to effectively use space in digital environments.
Printmaking techniques and design elements- What about the space on the printed page? We've got all the information you need about printmaking design elements, including how to work with space.
Balance and alignment- When it comes to design, you can certainly be creative, but you must also be balanced. Consider this: if you were decorating your living room, you would not try to squeeze the sofa, recliner chair, coffee table, and end tables into a tiny corner, would you? To achieve balance and alignment, you'd scatter the pieces around the room. The same can be said for graphic design.
Seven design principles
Fundamental design principles include proper balance and alignment. Discover how they function and how to combine them with other design elements.
The five composition and layout guidelines
Structure the elements of your composition to create a design that communicates effectively. These five rules make things easier.
The illusion of movement is used in graphic design.
One of the most creative graphic design techniques? You can create designs that appear to be animated with the right balance, alignment, and composition.
Hierarchy
You understand the importance of space and balance. But how do you draw attention to your key elements while avoiding losing your message in the shuffle?
Your design's hierarchy (whether it's a brochure, a website, or a business card) is how you present the elements. This draws the attention of the viewers to the appropriate area. The larger the design element, in general, the more noticeable it will be.
However, visual hierarchy is more than "bigger is better."
The six principles of visual hierarchy-
This is an excellent resource for understanding how people perceive designs and how you can use that behavior to draw attention to your most important design elements.
6 tips for better typographic hierarchy in web design-
One of the most important aspects of web design is your messaging. This article will help you understand the key strategies for drawing attention to your messaging using typography.
Using F and Z patterns to create visual hierarchy in landing page designs
Start driving conversions by creating a hierarchy based on human eye movement patterns. Discover how people perceive your page and how to structure your hierarchy around it.
Lines and shapes
Lines and shapes are the foundation of your designs, and how you use them can completely change the look and feel of a design.
For example, a design with all rounded edges will convey a very different message than one with sharp lines. Understanding the meaning of lines and shapes is critical for creating designs that are consistent with your company's brand, vision, and messaging.
The Importance of Logo Shapes
Your company's logo serves as its public face. Furthermore, the shapes in your logo will influence how your audience perceives you. This article will teach you about the various meanings of logo shapes and how to present your best face when designing your own logo.
What is the definition of brand identity? And how to make a spectacular one.
Your designs' lines and shapes are part of a larger picture known as brand identity. Learn how it works and how to make a great one.
Color
Color is much more than the rainbow of colors in a bag of Skittles. Color has an influence. Color is a very effective tool. Color affects engagement. But only if you know how to use it.
Colors are important not only for the overall aesthetic of your designs, but also for how well they connect with your target audience (which ultimately drives results).
Color psychology and color meanings
To effectively use color, you must first understand how each color affects your audience. Learn more about color psychology, the deeper meaning of each hue, and how to use color effectively. Everything you need to know about color branding to choose the best pigments for your brand.
Different colors have different effects. When choosing colors for your brand's color palette, make sure that they will produce the desired results. This article will teach you how to choose the best colors for your brand.
Web design color psychology
Without a doubt, your website is one of your most valuable brand assets. Color is an extremely important aspect of web design. Discover how to use color psychology to choose the right colors for your website.
 edited and proofread by nikita sharma