Trends
Top 10 Best Production Houses in India in 2023.
A production house is a company responsible for bringing a movie to life. It consists of a group of people with many talents who combine their efforts to create the best work of art. Additionally, they contribute the money to produce the movie.
In every country on earth, entertainment plays an important role in daily life. They come up with a variety of activities to keep people amused, including computer games, sports, literature, and movies. Almost everyone who can see them is interested in the film industry because it is such a large one.
It is impossible to define a production house's duties accurately. Anything and everything necessary to get the movie released in a theater may be included. The production firm in the studio system is owned by or under contract with a motion picture corporation, media conglomerate, entertainment company, or film studio. A normal film production firm is small, with only one or two producers and a small number of assistants.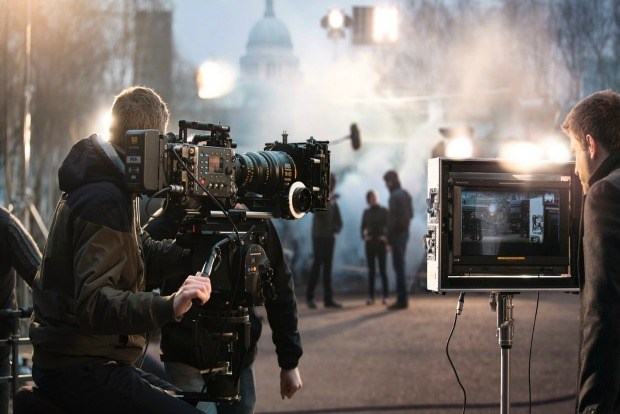 How do production companies work?
The entertainment business is supported by production companies. Movies, television, comic books, the internet, and video games are the meeting point of art and commerce.
Production companies market all additional media and artifacts based on that intellectual property. These businesses unite artists around a common narrative and give the resources necessary to bring the narrative to life in a fresh, entertaining, and creative manner.
The pre-production stage is the main focus of the many works that film production companies carry out. They can assist with content creation, post-production, hiring directors and personnel, content development, and production. Let's see some of those things in more detail.
Create Content
A media production company will prioritize content creation. There is a growing interest in creating shareable material for social media, albeit this varies depending on the firm.
Creating content can take many different forms. In a broad sense, it refers to developing concepts into ideas and putting together a team to create the content.
Scriptwriting
Scriptwriting is where most movie production companies give their efforts. If the company doesn't have a writing team, freelance writers will submit scripts to production companies. Agents who represent actors, directors, producers, and writers may occasionally represent these writers.
Hiring
The creation of the film crew list is something that production companies can handle. To hire the workers, they make a list of the entire project.
Within the field of video production, the director's duties are often performed by a filmmaker. They are in charge of choosing the film's settings, actors, performance style, soundtrack, and most of the other production elements.
A filmmaker needs resilience, problem-solving quality, creative thinking, and knowledge of film lighting techniques. The volume of work that a Hollywood director manages is not the same for a filmmaker at a video production company. Many similar duties may be part of their jobs but on a smaller scale.
Logistics and Planning
Planning and logistics take up a large part of a production company's work. A lot of the planning for a shoot is done by production companies.
Schedules must be worked out between production companies, crew, businesses, and, if necessary, municipal authorities. This aids them in carrying out one of their key duties, which is selecting a good time to begin filming.
The complexities of making a movie or show go beyond simply organizing a three-point lighting setup. Production companies will organize the dispatch, transportation, and sending of filming equipment. A large corporation will manage and distribute its equipment for shoots through its equipment department.
A thorough pre-production process will guarantee that the final video accurately reflects the project's high production value.
Casting
Casting is another crucial pre-production step that is managed by the production firm.
Talent agencies are linked to businesses. Due to the possibility that some of their projects call for the hiring of actors, voice actors, extras, or models, businesses will collaborate with several casting and modeling agencies.
Types of production companies
There are several distinct categories of production businesses. Let's see the variations between:
Production Company vs. Agency
Talent agencies and marketing agencies are the two main categories of "agencies."
Instead of creatives, directors, or writers, talent agencies work with agents. They have agents that represent actors, models, and filmmakers. You can assist with casting and talent packaging for a movie by becoming a talent agent. You'll participate in the casting, script reading, and hiring processes.
A marketing firm produces marketing materials for people, regularly in the form of videos. Although there are many other kinds of marketing agencies, in the field of video, the term "agency" refers to a corporate video production company.
Production Company vs. Media Company
A media corporation may produce videos, but making movies is not their main priority. They produce material for companies and handle marketing and social media tasks too. Though you definitely wouldn't be doing only creative filmmaking work, it can be fantastic, stable employment. Additionally, you must fulfill the client's requests.
Media companies are sometimes referred to as digital agencies, marketing agencies, and video agencies. The type of agency and the producers it works with will determine the scope of media that is produced.
Production Company vs. Studio
Last but not least, a studio oversees every step of the production of a movie internally. To carry out their projects, they employ producers and directors, many of whom also own their production companies.
Studios are the main force behind the development of a film, and they decide to develop projects that are proposed to them by producers and agencies. A studio oversees a project's production and hires smaller production businesses to carry out specific tasks. These companies are called sound studios or visual effects studios, which can be misleading when discussing "studios." Additionally, studios have the means to produce high-budget projects that smaller production companies lack.
Production houses in India
India has a long history of having a renowned film industry and is still by far the biggest producer of movies around the world. However, domestic movie demand looks to be declining, as a lot of developed countries with established film industries. Therefore, the econometric analysis in this work is pertinent given the declining demand for movies in Indian theaters. It is crucial to understand what aspects of movies appeal to Indian consumers.
it comes as no surprise that India is home to some very popular production companies. Some of them go back much further than independence. Production companies are in charge of budgeting, scheduling, and fundraising for a project.
Production houses in India have created a name for themselves by producing some of the biggest blockbusters in Indian cinema and introducing some incredibly talented actors and directors to the business.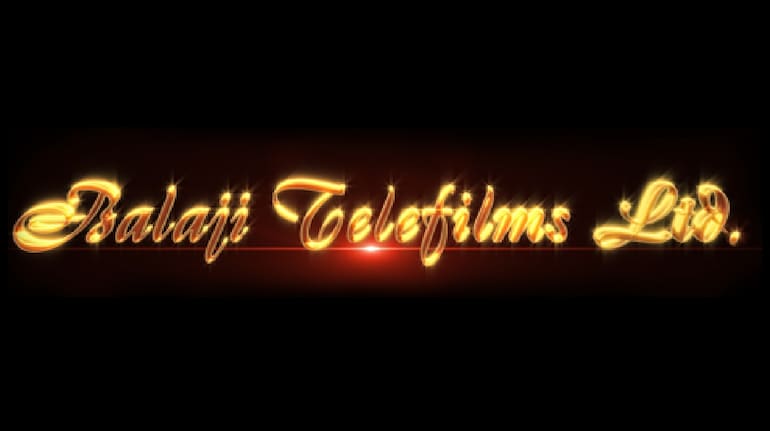 1. Balaji Telefilms Ltd
The top producer of entertainment content in India is Balaji Telefilms Ltd. They have a strong infrastructure made up of 32 modern studios and use creativity that is unmatched in the industry. The company's main business is the creation of television software in the Indian languages of Hindi, Telegu, Tamil, Malayalam, and Kannada. The company is much more than just a content supplier; it has changed the Indian television industry.
Balaji Telefilms Ltd. was first established on November 10th, 1994, as a private limited company, and it became public on February 28th, 2000. When it comes to providing Hindi and local content, Balaji Telefilms Ltd. is one of the major content production companies in Asia and the Middle East.
They entered the movie business through a subsidiary called Balaji Motion Pictures Ltd., which was established in 2001 because of their ongoing need for growth and development. Balaji Motion Pictures Ltd. has worked with most of the top actors and actresses in the industry and has swiftly become one of the top film companies in the country. As a provider of distinctive cinematic experiences, Balaji Motion Pictures Ltd. has solidified its reputation in the market today.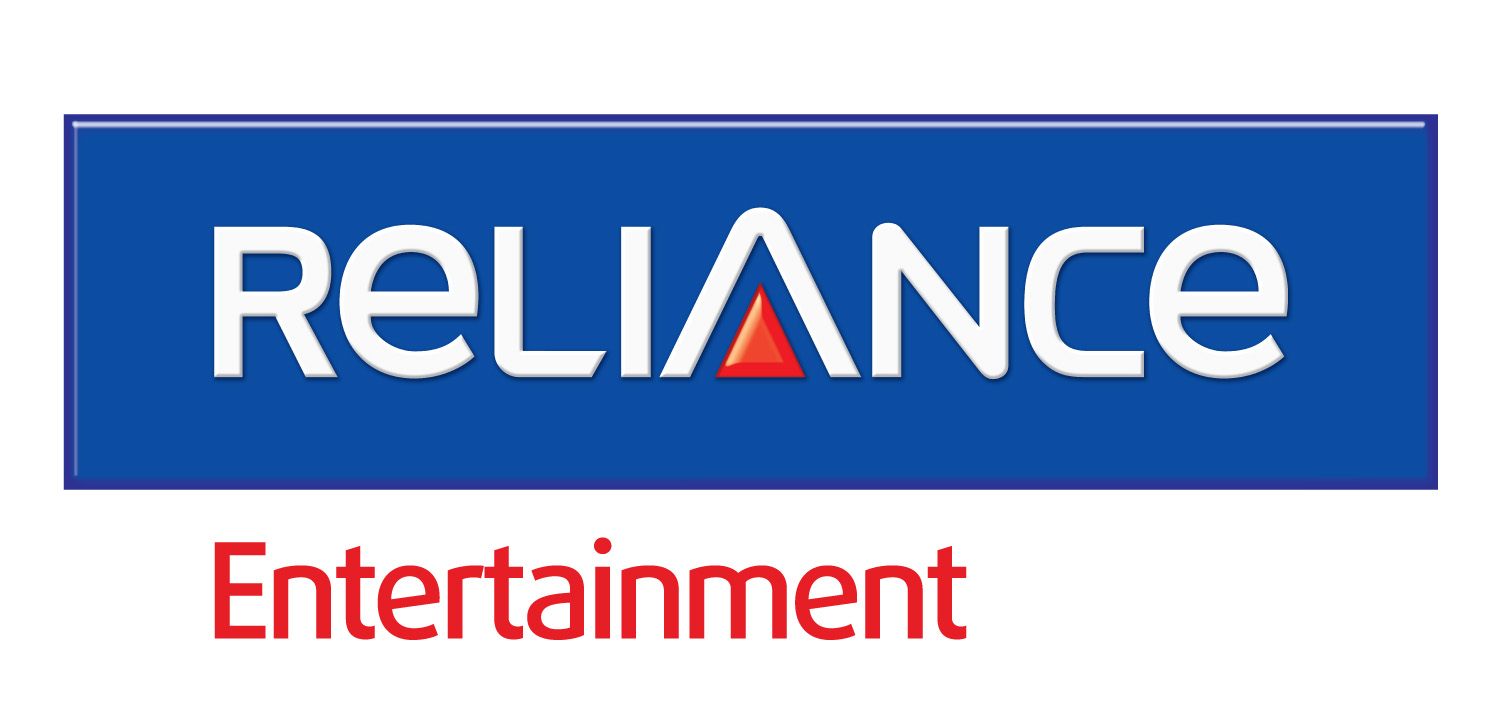 2. Reliance Entertainment
Reliance Entertainment, the main motion picture studio owned by the Reliance Group of India, is heavily involved in the film business (film production and distribution). Reliance Group has a strong involvement in the broadcasting and new media industries.
In Hindi, English, and other Indian languages, Reliance Entertainment has collected a great film production slate that it markets and exports to other countries. The company now has a respected and established foreign sales team that is dedicated to promoting its slate of regional and Bollywood films because of its partnership with IM Global.
To increase theatrical distribution across Southern Indian states including Karnataka, Andhra Pradesh, and Kerala, Reliance Entertainment joined Global Cinemas LLP as an equity partner in 2017.
The largest home entertainment firm in India, Reliance Home Video & Merchandising, is an important player in the licensing and marketing of toys and games.
Stock & Found, a new venture for Reliance Entertainment, was established in 2018. For photographers and artists looking to market their work and for marketers looking for premium stock images, videos, and music, Stock & Found acts as a one-stop shop.
3. Dharma Productions Pvt Ltd
A non-government company, Dharma Productions Private Limited was established on April 14th, 1976. It is categorized as a "company limited by shares" and is a private, unlisted firm.
Dharma Productions Private Limited has been primarily engaged in the Community, Personal, and Social Services industry for the past 46 years, and business operations are still ongoing. Hiroo Yash Johar and Karan Yash Johar are the board members and directors.
Rising stars like Alia Bhatt, Sidharth Malhotra, and Varun Dhawan have been introduced and supported by Dharma Productions in the past. They saw the critical and financial successes of Kapoor & Sons, Badrinath Ki Dulhania, and Ae Dil Hai Mushkil. The movies that people are most looking forward to this year include Raazi, Drive, Dhadak, Simmba, Kesari, Brahmastra, and Rannbhoomi. Dharma Productions is the most sought-after production company in India, and it always strives to raise the bar for the country's film industry.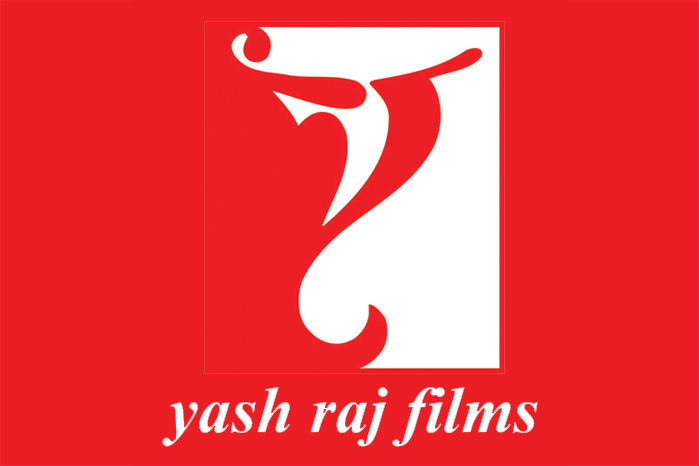 4. Yash Raj Films Pvt Ltd
In 1970, the late Yash Chopra, a pioneer in the Indian cinema business, created YRF. It is the only fully integrated, privately operated studio in India that has produced more than 80 movies. YRF has been a production company for 50 years and is vertically integrated in every way, controlling almost every aspect of the value chain from production to post-production, domestic and international distribution, music and home entertainment, marketing, design, digital, licensing, merchandising, talent management, brand partnerships, music studios, and film studios – all in-house facilities – makes it one of the most sought-after entertainment conglomerates in the country.
One of the most prosperous production companies in the country is YRF. It has turned regular guys into superstars. Additionally, it releases new Dhoom films to support Uday Chopra's acting career.
The current leader is Yash Chopra's son, Aditya Chopra. They run their music label, Yash Raj Music, under their home banner too. In 2004, he was placed 27th one of the biggest film production companies in the world in an important international appraisal.
5. Nadiadwala Grandson Entertainment
Indian film production company Nadiadwala Grandson Entertainment Pvt Ltd (NGE) is in Mumbai. The Nadiadwala family has been producing movies since 1955, and they are carrying on this legacy now. The company was started by Sajid Nadiadwala in 2005. The Nadiadwala family has been making blockbusters for three generations, beginning with Ashok Kumar's Inspector in 1956 and continuing with Salman Khan's most recent film, Kick.
The third-generation film production company NGE has a family legacy in the business dating back six decades.
A diverse size of preferences can be found at Nadiadwala Grandson Entertainment. They have read every page of entertainment and experimented with many genres. It is a franchising business that focuses on leaving a lasting impression. Regarding movie franchises, they are pleased with Housefull, Baaghi, Judwaa, and Kick. On the other side, content-driven films like Tamasha and Highway solidify their positions. They have experimented in just about every genre and intend to broaden our perspectives in the future. NGE gives a thorough list of movies that will be released in 2019, are now in development, and will do so soon.
6. T-Series Super Cassettes Industries Ltd.
In the year 1983, Gulshan Kumar established T-Series. The firm, which is ranked one of India's top 10, is popular for its soundtracks for Bollywood films and Indi-pop songs. India's largest music label is T-Series. India's Noida is home to the company's headquarters. Phonograph records, prerecorded audio tapes, and disks are one of the products made by the company.
The company is one of India's top production houses and is popular for its Bollywood and Indi-pop song soundtracks. In India, T-Series is the biggest record company.
The highest-grossing movie released by T-Series at first was Bhool Bhulaiyya. It produced popular films like Saaho, Kabir Singh, Airlift, and many others. Additionally, these had the most global sales. The total income for the producing company is 3108.870 crore Indian rupees. The list does not end here. There are many more amazing film production companies operating and flourishing in India.
7. Eros International Media Ltd
Eros India, also known as Eros International Media Ltd., was established in 1977. Kishore Lulla and Arjun Lulla created it in Mumbai. ErosSTX is its parent firm. Trinity Pictures and Eros Music are its two sections.
In 2005, they released "Waqt," a musical drama directed by Vipul Amrutlal Shah. Blockbusters like "Bajrangi Bhaijaan," which has made 970.05 crore INR around the world, were made by this company. It was the movie with the fastest net take of 1 billion and 2 billion Rupees.
The "Bajrangi Bhaijaan" movie's distributor share exceeded 150 crore Indian rupees. Additional milestones for this film exist in abundance. Its films, including Bajirao Mastani and Bajrangi Bhaijaan, have won Filmfare Awards in categories including best movie and best film.
Additionally, it has produced fantastic films like Hero, Badlapur, and even Bengali films like Bela Seshe. At the Bombay Stock Exchange, Eros is a listed company. The total amount collected is 3433.670 crore Indian rupees.
8. Red Chillies Entertainment
Red Chillies Entertainment was started in 2002 by Shah Rukh Khan and Gauri Khan. The main areas of interest for the company are the production and distribution of visual effects. Red Chillies Entertainment has proven to be the most effective source of finance for SRK. A comprehensive VFX infrastructure generates about INR 500 crore in income annually for the production sector.
Shah Rukh Khan, an actor, is one of the richest individuals in the world. The actor's success is a result of both his exceptional commercial acumen and acting talent.
Aziz Mirza and Juhi Chawla were co-owners of the actor's production firm, Dreamz Unlimited, which was founded as a result of his passion for movies. But once the business was shut down, SRK established Red Chillies Entertainment and appointed his wife Gauri Khan as CEO. Red Chillies Entertainment has produced many projects that showcase new talent over the years in addition to most Shah Rukh Khan movies.
9. Cape of Good Films
Cape of Good Films has established itself as one of India's top production companies thanks to its films that have moved audiences' hearts and brains. Since the beginning of its existence in 2009, it has been connected to genuine yet commercial material. This is Akshay Kumar's authorized residence banner.
From Baby (2015), Airlift (2016), Toilet: Ek Prem Katha (2017), and Mission Mangal (2019), to National Award-winning and critically acclaimed movies like Rustom (2016), PadMan (2018), and the Marathi movie Chumbak (2017), as well as financially successful movies like Kesari, Good Newz (both 2019), and 2021's biggest hit Sooryavanshi, Cape of Good Films has been a part of major successes over the past six.
Important figures connected to the business include Akshay Kumar, his late mother Aruna Bhatia, and his wife Twinkle Khanna. The business is a division of Hari Om Entertainment, the name of Akshay Kumar's father. The other subsidiaries are Mrs. Funnybone Movies and Grazing Goat Pictures.
10. Endemol Shine India
The Endemol Shine Group includes Endemol Shine India. The headquarters of Endemol Shine India, which was established in 2015, is located in Mumbai, Maharashtra. Presently, Endemol Shine India is the top content producer on the Sub-Continent, creating more than 800 hours of programming each year for the leading national and regional broadcasters. With series like MasterChef, Biggboss, Khatron Ke Khiladi, and many other projects in development, Endemol Shine India's slate features the most intriguing and well-liked content on TV channels. It is one of India's top 10 production companies.
Bottom line
With production companies investing more money than ever, all it takes for a nobody to become successful is one successful movie or television program. Furthermore, many of these production companies are open to giving newcomers a chance.
However, the function of the production firm is obviously altering in the contemporary, digital era. There is a lot of online video stuff. When a brand wants some video material to "go viral" or for an advertising campaign, astute production companies have strategically positioned themselves so that the brand goes directly to the production company that has the experience and has shown success in this area.
A productive production management team aids a business in attracting and keeping an audience by guaranteeing high-quality production, controlling expenses, and providing things on schedule.
edited and proofread by nikita sharma