Trends
Everything you need to know about Technology(Tech) layoffs and hiring slowdowns.
Will layoffs in technology and startups continue? Everything you need to know about layoffs and hiring slowdowns in technology.
What goes up must eventually come down. High-flying startups with record valuations, massive hiring goals, and aggressive expansion plans are now announcing hiring freezes, slowdowns, and, in some cases, mass layoffs. It's the dot-com bust all over again, only this time, there's no cute sock puppet, and we're in the midst of a global pandemic we can't seem to shake.
Founders and investors are bracing for what appears to be an economic downturn, if not a recession. In May, Y Combinator warned its portfolio founders to "plan for the worst," predicting that the downturn would disproportionately affect "international companies, asset-heavy companies, then low margin companies, hard tech, and other companies with high burn and a long time to revenue."
In the midst of cost-cutting pressures, rising inflation, a looming bear market, and rising interest rates, major technology companies such as Meta, Salesforce, and Netflix have recently announced hiring freezes or layoffs. Despite the fact that industry titans (Microsoft), upstart social media companies (Snap), and crypto newcomers (Coinbase) have not announced layoffs, they have all slowed hiring following poor quarterly results.
Speculative posts about layoffs have sparked hundreds of comments on Blind, with one user writing, "No company is lay-off safe. You need to make yourself lay-off safe. Get some seniority and work very hard to make yourself irreplaceable. Or at least a strong contributor."
What's the bright side? Although the tech industry is under attack, American job seekers retain significant bargaining power. What we're seeing in one sector, albeit a significant one, contrasts sharply with the rest of the economy, with employers in the United States adding more than 428,000 jobs in April, more than expected, according to Bureau of different Labor Statistics data. Average hourly wages are also increasing (but still below the pace of inflation).
Employers in the technology sector who have laid off workers in 2022
Layoffs range from small-scale to mass layoffs conducted via impersonal video messages, leaving employees devastated and the industry wondering, "Are Zoom layoffs ever OK?"
Lacework
On May 25, Lacework, a cybersecurity firm, laid off 20% of its workforce. Though the number of people affected was not disclosed, the company previously reported of having more than 1,000 employees as of the month of March 2022. Lacework explained the decision in a blog post as part of "restructuring and modification to the company plan."
Gorillas
Gorillas, an on-demand grocery app, laid off half of its corporate staff, or approximately 300 people worldwide, on May 24. In a message to employees, Gorillas co-founder and CEO Kagan Sumer stated, "Two months ago in March, the different markets turned upside down, and the situation has continued to worsen."
PayPal
PayPal laid off additional risk management and operations employees in Chicago, Nebraska, and Arizona on May 26, just weeks after laying off more than 80 employees at its San Jose headquarters.
Bolt
On May 25, Bolt's CEO, Maju Kuruvilla, informed employees that the company is undergoing "several structural changes" and has laid off more than 100 employees in order to "secure [Bolt's] financial position" in the face of shaky market conditions.
Carvana
Carvana, an online used car dealer, laid off 2,500 employees on May 10, citing "macroeconomic factors" that "have pushed automotive retail into recession." Carvana said the decision was made due to "macroeconomic factors" that "have pushed automotive retail into recession."
Mural
Mural, a collaboration tool startup, laid off several employees on May 6, according to LinkedIn posts from affected employees. The exact number of layoffs was not disclosed, but Leah Taylor, a Mural spokesperson, told Protocol that staffing reductions were "focused on redundancies." On June 21, Taylor confirmed that Mural had implemented a second round of layoffs.
ClickUp
On May 24, productivity app ClickUp laid off 7% of its employees in an unexpected move. According to CEO Zeb Evans, the goal was to ensure ClickUp's future profitability and efficiency, putting the company "in a position to accelerate our timeline to profitability and ultimately have achieve the goal of going public."
Klarna
Klarna, a "buy now, pay later" company, reportedly laid off 10% of its workforce on May 23 in order to seek additional funding, possibly at a lower valuation. According to its website, Klarna employs approximately 5,000 people. Klarna CEO Sebastian Siemiatkowski said in a prerecorded message to the entire staff that the company set its business plans at last year in "a very very different world than the one we are in today."
Cameo
Cameo, a celebrity video greetings startup, laid off 87 employees on May 4, including CTO Rob Post, top marketing executive Emily Boschwitz, CPO Nundu Janakiram, and chief people officer Melanie Steinbach. CEO Steven Galanis blamed the layoffs on pandemic-related hiring, citing "rapidly changing market conditions."
Robinhood
Following a period of "hypergrowth," the company reduced duplicate roles and job functions in order to avoid "more layers and complexity than are optimal," according to CEO Vlad Tenev in a blog post. On August 2, the company cut an even larger number of employees, laying off 23% of its workforce, affecting over 1,000 people.
Netflix
Following the company's less-than-stellar Q1-earnings report, Netflix laid off a number of journalists for the company's entertainment site Tudum in late April, then another 150 employees in mid-May, and another 300 in late June. Netflix CFO Spencer Neumann stated that the company would reduce some of its spending in order to control costs.
Loom
According to TechCrunch, enterprise video messaging company Loom laid off 34 employees on June 1 across product and operations teams, accounting for 14% of its workforce. According to CEO Joe Thomas, the decision was made to ensure that the company can "move forward sustainably."
Gemini
Gemini, the cryptocurrency exchange founded by Cameron and Tyler Winklevoss, announced on June 2 that it would be laying off 10% of its workforce. The company employs slightly more than 1,000 people, and the Winklevoss brothers stated in an internal memo that the crypto industry is "in the contraction phase that is still settling into a period of stasis."
The layoffs were not announced publicly, but a source close to the company told TechCrunch that 68 employees, or 7% of the workforce, were removed from the company's Slack-channels that morning, seven weeks later on July 18.
Cybereason
In early June, cybersecurity firm Cybereason announced layoffs affecting 100 employees, or about 10% of its workforce. The inability to go public in the near term was cited as the reason for the layoffs by venture-backed Cybereason, who stated that with the tech IPO market now "essentially closed," various companies like us must now differently exercise more strict financial discipline.
IRL
According to The Information, IRL, a SoftBank-backed social media startup, laid off around 20 employees in early June. Prior to the layoffs, the company had approximately 100 employees.
Policygenius
Axios reported on June 6 that insurtech company Policygenius laid off 25% of its workforce, though the exact number of employees affected was not confirmed. In March, the company raised $125 million in Series E funding. According to CEO Jennifer Fitzgerald, the "sudden and dramatic shift in the current economy has forced us to adapt our strategy."
Tesla
Musk told fellow executives that he had a "super bad feeling" about the economy, and that the company had "become overstaffed in many areas." The layoffs do not apply to anyone "actually building cars," Musk said, and come after the CEO called both Tesla and SpaceX employees back to work for 40 hours a week.
Cazoo
Cazoo, a British online used car dealer, announced on June 7 that it is laying off 15% of its workforce due to the increased risk of a UK recession. Cazoo employs around 3,500 people.
Bird
Bird, a scooter startup, laid off 23% of its employees, affecting positions ranging from entry-level to senior management. On June 7, Bird told TechCrunch that "macroeconomic trends that affect everyone have resulted in an acceleration of our daily path to profitability."
OneTrust
On June 9, OneTrust, a security software company, laid off 25% of its workforce, affecting approximately 950 people. In a blog post, CEO Kabir Barday stated that the move was made in response to a shift in sentiment in the capital markets.
BlockFi
On June 13th, BlockFi laid off 20% of its employees, citing a "dramatic shift in macroeconomic conditions worldwide." The company employs approximately 850 people, so the layoffs will affect approximately 170 people.
Coinbase
Coinbase laid off 18% of its workforce on June 14 "to ensure we stay healthy during this economic downturn," according to CEO Brian Armstrong. On June 2, the company slowed, then froze, hiring and rescinded offers in order to "reprioritize our hiring needs against our highest-priority business goals," according to COO Emilie Choi.
Redfin
According to TechCrunch, Redfin, a real estate technology company, laid off approximately 470 employees on June 14. Low demand for home purchases was cited by the company as mortgage interest rates rose.
Compass
According to a company spokesperson on June 14, Compass, a real estate company, laid off 10% of its workforce, or approximately 450 people, citing "clear signals of slowing economic growth."
Notarize
According to the Boston Business Journal, Notarize, an online notarization company, laid off 110 employees, or 25% of its workforce, on June 15.
MasterClass
MasterClass, a celebrity education tech company, laid off 20% of its workforce, or approximately 120 employees, on June 22, citing the need to "strengthen our position both financially and strategically."
Backstage Capital
According to its founder Arlan Hamilton, investment firm Backstage Capital, which funds startups led by underrepresented founders, reduced its operation staff from a dozen to three on June 27 due to fundraising challenges. The company is still looking to raise $30 million for an opportunity fund.
Amount
Amount, a fintech company valued at more than $1 billion last year, laid -off 18% of its workforce on June 27th, blaming "the current macro-economic environment." The company did not disclose how many employees were affected.
Niantic
According to CEO John Hanke in an email obtained by Bloomberg, Niantic cut about 8% of its workforce on June 29, affecting 85 to 90 employees, and canceled four projects because it is "facing a time of economic turmoil."
Substack
On June 29, Substack, a newsletter company, laid off 13 employees, or roughly 14% of its workforce. In a letter obtained by Axios, CEO Chris Best stated that the company's goal is to survive difficult market conditions without "relying on raising money."
Unity
On June 29, Unity, a provider of game development tools, laid off over 200 employees, or about 4% of its workforce. In a statement to Protocol, the company stated that it "decided to realign some of the resources to better drive focus and support our long-term growth."
Celsius
Celsius laid off 150 workers, or one-quarter of its workforce, on July 3rd, blaming "extreme market conditions" after halting withdrawals three weeks earlier.
eToro
On July 5, eToro, an online brokerage, laid off 100 employees, or 6% of its total workforce. It also called off its SPAC merger with the blank-check firm FinTech Acquisition Corp.
Twitter
On July 7, Twitter allegedly laid off 30% of its talent acquisition team after CEO Parag Agrawal announced in a memo that the company would freeze hiring and cut spending. Kayvon Beykpour and Bruce Falck, two key executives, also left the company. Agrawal stated that the company made these decisions after failing to meet audience and revenue growth targets, despite experiencing some internal turmoil as a result of Elon Musk's takeover deal.
Argo, AI
On July 8, Argo AI, a Ford-backed driverless car startup, laid off 150 employees, or roughly 6% of its workforce. According to a company spokesperson, the company needed to correct an aggressive hiring period and make "prudent adjustments" to its business plan.
GoPuff
On July 12, GoPuff, a grocery delivery service, informed investors that it would be laying off 10% of its workforce, affecting 1,500 people, and closing 76 warehouses. In March, the company laid off 3% of its workforce and postponed plans to go public.
OpenSea
Devin Finzer, the CEO and co-founder of NFT marketplace OpenSea, stated in a July 14 tweet that the company has entered "an unprecedented combination of crypto winter and with broad macroeconomic instability, and we need to prepare the currcompany for the possibility of a prolonged downturn."
TikTok
TikTok reportedly began laying off employees on July 18 as part of a global restructuring plan; however, a TikTok employee told Wired that the layoffs would affect fewer than 100 people.
Lyft
On July 20, Lyft laid off approximately 60 employees, or about 2% of its total workforce, as it consolidates global operations and its in-house car rental service, which was operating in five locations.
Varo
On July 20, Neobank Varo laid off 75 employees, or 10% of its workforce, writing in a blog post that the company "must make some more difficult decisions to ensure that Varo has sufficient money to execute on our daily strategy and path to profitability."
Blockchain.com
Blockchain.com, a cryptocurrency exchange, laid off 25% of its employees, affecting 150 people, citing difficult financial conditions and a $270 million loss from lending to Three Arrows Capital.
Shopify
According to CEO Tobias Lütke's July 26 memo, Shopify is laying off 10% of its workforce, or approximately 1,000 employees. Lütke stated that the company needed to correct overhiring that occurred during the early pandemic to meet the rapid growth of ecommerce demand. To further reduce costs, the company laid off an additional 70 employees in August.
Rivian
On July 27, Rivian laid off 840 employees, or 6% of its workforce. In an email to employees, CEO RJ Scaringe stated that the company needed to adapt to a "dramatically changed" world."
Change.org
Change.org, an online petition service, laid off 19% of its staff on July 28 as part of the company's goal to "sharpen our focus," according to CEO Nick Allardice.
Career Karma
Though the company did not confirm the number of layoffs, TechCrunch reported on July 28 that a third of the staff was laid off, and top executives were not affected.
CoinFlex
CoinFlex, a cryptocurrency exchange, announced on July 29 that it had cut a "significant number" of employees across all departments and geographies, reducing its cost base by 50% to 60%.
Ola
According to The Economic Times, Indian transportation company Ola laid off 1,000 employees with the goal of focusing efforts on its electric mobility business, and the company is also reportedly eyeing a merger with Uber. On September 19, it laid off an additional 200 software engineers as part of a major restructuring plan.
Imperfect Foods
Imperfect Foods, a delivery startup, laid off 50 workers and closed its 38,000-square-foot San Francisco warehouse in late July, citing "shifting market dynamics." "in an employee memo
SoundCloud
SoundCloud, a music streaming service, has laid off 20% of its employees. The company reportedly stated in an email to employees in early August that the cuts were "necessary given the challenging economic climate and financial market headwinds."
iRobot
In an August 5 filing, iRobot announced plans to lay off 10% of its workforce, or 140 people. The layoffs were announced on the same day that Amazon announced its intention to acquire Roomba.
Groupon
According to TechCrunch, Groupon laid off over 500 employees, or 15% of its workforce, during the week of August 8. Merchant development, sales, recruiting, engineering, product, and marketing are among the departments affected.
LinkTree
LinkTree laid off 17% of its workforce, or approximately 50 people, on August 9, according to CEO Alex Zaccaria's LinkedIn post. Zaccaria stated that the decision was made "in order to emerge stronger from the economic downturn."
Hootsuite
On August 9, social media marketing platform Hootsuite laid off 30% of its workforce, or approximately 400 employees. CEO Tom Keiser stated that the company's financial sustainability needed to be "refocused."
Peloton
Peloton, a fitness technology company, is laying off nearly 800 people and closing a number of its retail locations. The company also stated that it is exiting logistics by closing its warehouses and relying on third-party delivery providers.
Wayfair
Wayfair cut 17% of its jobs, or 870 employees, on August 19, with the goal of reducing operating expenses. According to Reuters, the layoffs would cost Wayfair $30 to $40 million in severance and benefits.
Snap
After failing to meet earnings expectations, Snap announced that it would halt hiring until the end of the year. Evan Spiegel, CEO of Snap, denied both layoffs and a hiring freeze. The company cited several factors for the slowdown, including rising inflation, rising interest rates, supply chain issues, the Ukraine conflict, and Apple's new ad-tracking policies. According to The Verge, the company began laying off 20% of its 6,400 employees, or nearly 1,300 people, on August 30.
Medium
Medium laid off approximately 25% of its employees on September 6, including those in the creator relations, design, legal IT, and marketing departments, according to Lauren Newton, Medium's head of people, in a LinkedIn post.
Twilio
Twilio laid off 11% of its workforce, or at least 800 people, on September 14. The layoffs were made in order for the company to become profitable in 2023. "We eventually discovered that some investments no longer make sense and identified areas where we can be more efficient," CEO Jeff Lawson explained in an internal letter to employees.
Patreon
Patreon laid off 17% of its employees, or approximately 80 people, on September 13. Personnel from the operations, finance, go-to-market, and human resources departments have been laid off. According to CEO Jack Conte, the pandemic caused "volatility" in the market.
Tech firms that have slowed or stopped hiring
Though major corporations have not been forced to make drastic cuts, several are slowing or freezing hiring, citing disappointing earnings and a battered tech sector, but reassuring employees that layoffs are not imminent. Many of these hiring slowdowns, such as at Microsoft, are limited to specific departments rather than the entire company.
Microsoft
In late May, Microsoft slowed hiring for its Windows, Office, and Teams software groups. The slowdown is unique to those teams, which have recently expanded. As the new fiscal year approaches, a Microsoft spokesperson told Bloomberg that the company is "making sure the right resources are aligned to the right opportunity." On July 20, the company removed a slew of job postings, including those in its cloud and security divisions.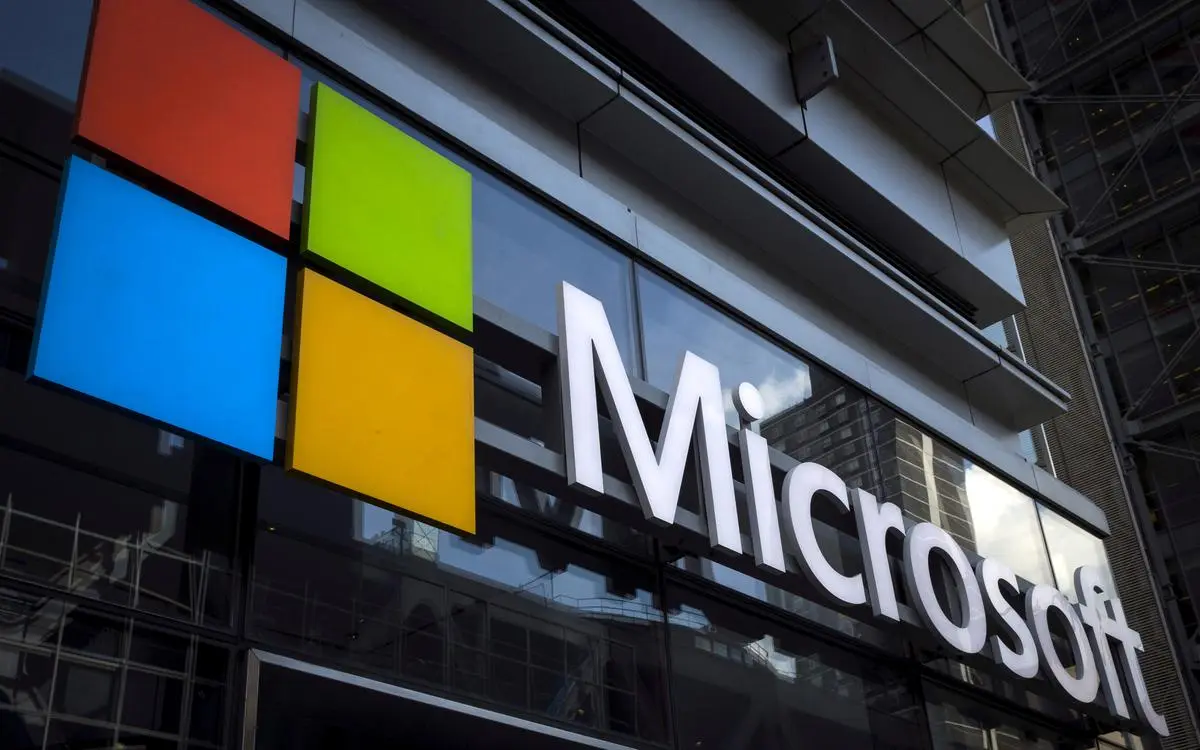 Nvidia
Nvidia announced a hiring freeze later this year during its earnings call in May. Nvidia confirmed the move to Protocol "to prioritize taking care of existing employees as inflation continues."
Lyft
Lyft announced in May that it would slow hiring to focus on critical open positions, and that the company would cut costs in response to "an economic slowdown and the dramatic change in investor sentiment."
Uber
According to an email sent to employees by Uber CEO Dara Khosrowshahi, the company is cutting back on hiring and other costs to address a "seismic shift" in the market. Khosrowshahi stated that hiring should be treated as a great "privilege," and that the company would scale back on the different "least efficient" hiring practices "Marketing and incentive expenses It closed its Vilnius, Lithuania, office in mid-September.
Salesforce
Salesforce, according to an internal memo, slowed hiring and reduced other expenses in May, including corporate travel and some-upcoming off-sites. The company did not explain why the cuts were made. Salesforce's stock had dropped nearly 50% in the previous six months.
Meta
Meta is likely the largest company to have announced a hiring freeze for specific roles as it works to control spending amid a "industry-wide downturn," with Mark Zuckerberg assuring employees at an internal all-hands meeting that no job cuts are planned. The hiring cuts will affect "almost every team across the company" and will last the rest of the year, according to reports. On June 30, Zuckerberg reportedly told the employees that the company is reducing its hiring goals for engineers by at least 30% this year, and warned them to brace themselves for "one of the worst downturns that we've seen in recent history."
Intel
According to Reuters, Intel is halting hiring in its division responsible for desktop and laptop chips for at least two weeks. To cut costs, the company is "pausing all hiring and placing all job requisitions on hold" for the divisions. While the company reassesses its hiring priorities, all current job offers will be honored.
Spotify
Spotify CEO Daniel Ek announced in an email to employees that the company would reduce its hiring targets by 25%. Prior to this, CFO Paul Vogel stated at the company's investor day that the company is "clearly aware of the increasing uncertainty regarding the global economy" and that headcount would be evaluated in the near future.
Google
The Information reported that Alphabet-owned Google informed employees on July 20 that it would pause hiring for two weeks, following news that it would slow hiring and spending for the rest of the year. According to Senior VP Prabhakar Raghavan, the pause will not affect existing offers, but the company will not make any new offers until the pause ends.
edited and proofread by nikita sharma