Trends
Top 10 Biggest Bank Frauds in India in the Last Decade
Top 10 Biggest Bank Frauds in India in the Last Decade
Prime Minister Narendra Modi promised to make the Indian economy a $5 trillion economy, but instead, in just over seven years, bank fraud has surpassed $5 trillion. It's worth noting that India's total fraud loans in 2020-21 alone amount to Rs 1.37 lakh crore, accounting for 99 per cent of all bank frauds.
According to the Reserve Bank of India (RBI) data acquired under the Right to Information (RTI) Act, banks operating in India accounted for fraud of Rs 4.92 trillion as of March 31, 2021, accounting for over 4.5 per cent of total bank credit. 90 banks and financial institutions reported a total of 45,613 occurrences of loan theft, according to the data.
The State Bank of India (SBI), ICICI Bank, and HDFC Bank had the most incidences of over 50,000 frauds that affected Indian institutions in the recent 11 fiscal years. Several international banks with operations in India have also reported scam cases totalling billions of rupees over the same period.
Over 60 staff members from SBI, 49 from HDFC Bank, and 35 from Axis Bank were involved in such transactions, according to the data. Punjab National Bank (PNB), the country's second-largest state-owned lender, has suspended over 20 of its employees involved in such transactions following the recent bank frauds.
The public sector banks have borne the worst of the scams by far. According to the figures for 2019-21, public sector banks are responsible for Rs 2.94 lakh crore in frauds, while private sector banks are responsible for Rs 86,355 crore. Even though the number of frauds in the private sector was more (3,710) than in the public sector in 2020-21, (2,903).
The public sector banks are linked to a higher level of fraud due to their increasing corporate exposure to high-risk sectors of the economy, which the government has purposefully promoted to assist its "corporate champions."
The "ease of business" pressures of India's market fundamentalist-driven system have aided the process of large-scale, long-term lending of public money through commercial banks. Rather than leaving such mega-infrastructural funding to development finance organisations, ordinary citizens' hard-earned resources were released for speculative, dangerous, and occasionally fraudulent businesses.
It's about a purposely defective lending policy that has contributed to the rise in fraud loans and non-performing assets (NPAs) over time. The NPAs of India's commercial banks totalled Rs 8.35 lakh crore in March 2021. The loans that stayed unpaid by larger corporate borrowers, largely from public sector banks, accounted for around 77.9% of the total. The unrestricted private-sector investments in risky large-scale projects have worsened these nonperforming assets.
These are the loan frauds reported by banks of India as of March 31, 2021:
The State Bank of India, the country's largest lender, had registered 6,793 fraud cases amounting to Rs 78,072 crore. 

The ICICI Bank reported 6,811 fraud cases, involving a total of Rs 5,033.81 crore.

HDFC Banks registered 2,497 fraud cases involving Rs 1,200.79 crore.

The Bank of Baroda registered 2,160 fraud cases worth Rs 12,962.96 crore

Punjab National Bank reported 2,047 fraud cases worth Rs 39,733 crore.

Axis Bank reported 1,944 fraud cases worth Rs 5,301.69 crore.

Bank of India reported 1,872 frauds totalling Rs 12,358.2 crore.

Syndicate Bank reported 1,783 frauds totalling Rs 5830.85 crore.

Central Bank of India registered 1,613 frauds totalling Rs 9041.98 crore.

IDBI Bank Ltd reported 1,264 fraud cases of Rs 5978.96 crore.

Standard Chartered Bank registered 1,263 fraud cases worth Rs 1221.41 crore.
Canara Bank reported 1,254 fraud cases worth Rs 5553.38 crore.

Union Bank of India registered 1,244 fraud cases worth Rs 11,830.74 crore.

Kotak Mahindra reported 1,213 fraud cases worth Rs 430.46 crore.

Indian Overseas Bank registered 1,115 frauds totalling Rs 12,644 crore.

The Oriental Bank of Commerce reported 1040 incidents totalling Rs 5,598.23 crore.

United Bank of India reported 944 cases of fraud totalling Rs 3052.34 crore.

State Bank of Mysore reported 395 cases totalling Rs 742.31 crore.

State Bank of Patiala reported 386 cases totalling Rs 1178.77 crore.

Punjab and Sind Bank registered 276 cases totalling Rs 1154.89 crore.

UCO Bank reported 1081 frauds totalling Rs 7104.77 crore.

Tamilnad Mercantile Bank Ltd registered 261 cases totalling Rs 493.92 crore.

Lakshmi Vilas Bank registered 259 cases of Rs 862.64 crore.
These are the Biggest Bank Frauds in India reported in the last decade.
1. Vijay Mallya Fraud Case (2016)
Businessman Vijay Mallya's bankrupt Kingfisher Airlines owes more than Rs 10,000 crore to more than a dozen banks. He fled India on March 2, 2016, the same day that some public-sector banks filed a petition against him with the Debt Recovery Tribunal.
The "King of Good Times" and his businesses have been steeped in financial scandals and controversies for a long time. Kingfisher Airlines, which began operations in 2005, was forced to cease operations in 2012 due to increasing liabilities. 
A group of 17 Indian banks is trying to collect roughly Rs 10,000 crore in loans that Mallya is accused of using to gain shares in more than 40 companies around the world. The largest lender was SBI, which had 1600 crores, followed by the Punjab National Bank, which had 800 crores, IDBI, which had 650 crores, and the Bank of Baroda, which had 550 crores.
A court under the Prevention of Money Laundering Act (PMLA) named Mallya a repetitive offender in June 2016. He was arrested in April 2017 on an extradition warrant by Scotland Yard, although he is now out on bail. The Fugitive Economic Offenders Act designated him a fugitive economic offender in January 2019. The government is endeavouring to extradite Mallya from the United Kingdom.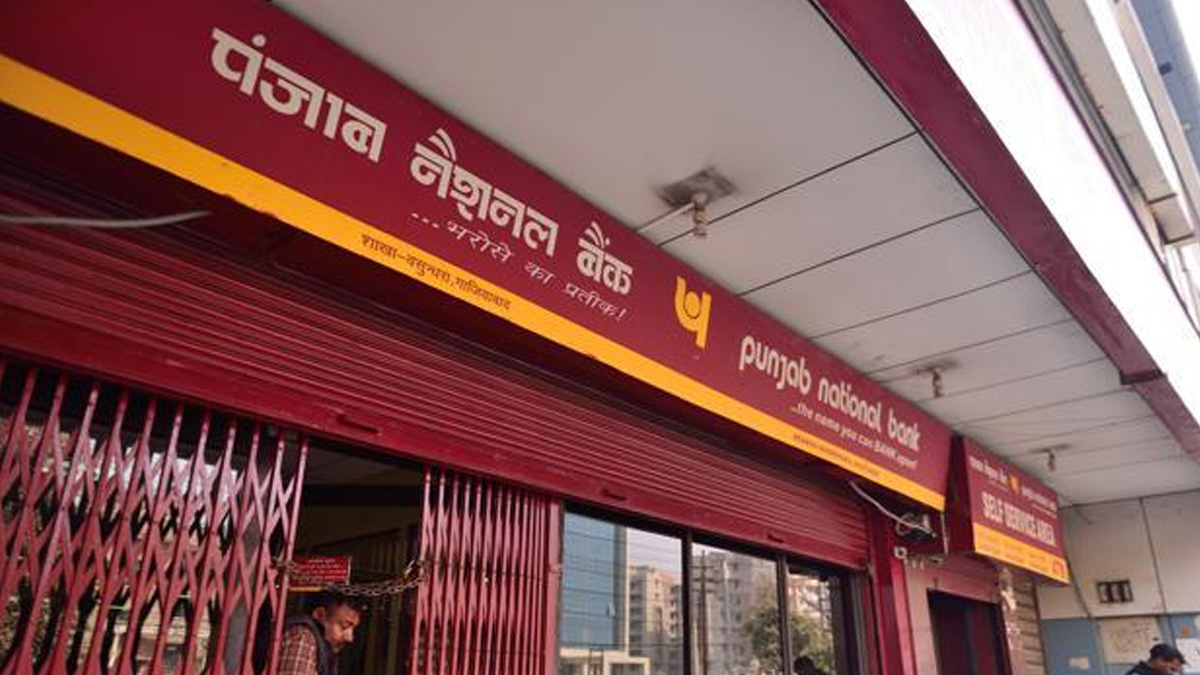 2. Punjab National Bank Scam (2018)
Punjab National Bank had informed of Rs 11,400 crore scam in 2018. The theft was dubbed the biggest in Indian banking history at the time. Jeweller Nirav Modi, Mehul Choksi, Nishant Modi, Ami Modi and others, including some PNB staff, were the main defaulters identified.
'Letters of undertaking' (Lous) were fraudulently issued by a junior official at PNB, to get short-term loans from overseas bank branches to pay the sellers. As a result, the transactions were never logged in the bank's main system, and the fraud went unnoticed by PNB's higher management. 
The Nirav Modi and Gitanjali companies defrauded 30 Indian banks' international branches for a total of Rs 11,400 crore. The fraud was exposed after the CBI investigation. Modi left India just days before the fraud became public. 
The Indian government accused him of criminal conspiracy, cheating, money laundering, corruption, criminal breach of trust, fraud and breach of contract in the PNB case in August 2018. Modi is presently detained in Wandsworth Prison in London's southwest.
3. Winsome Diamond Scam (2016)
After Kingfisher Airlines and Punjab National Bank defaulter Nirav Modi, Mehta's Winsome is India's third-largest corporate defaulter. Jatin Mehta, the promoter of Winsome Diamonds & Jewellery, is a Gujarat-based diamond trader. He owes a group of banks more than Rs. 6,500 crore.
Jatin Mehta's Winsome Diamonds fraudulently acquired letters of undertaking from Indian banks. It should be mentioned that the faults were caught for the first time in 2014. The group has been deemed a willful defaulter by banks since mid-2013 when it failed to repay its loans. The overall debt is estimated to be around Rs 7,000 crore.
More than ten cases have been filed against the businessman by the CBI. It filed charges against 21 persons, including Mehta and his wife Sonia, in 2018. Two former Canara Bank CEOs and 15 government employees were also charged with assisting Mehta in getting the loan. In addition, the CBI instructed Interpol to issue a Red Corner Notice against Mehta in a letter.
The family managed to flee the proceedings without leaving a trace. Jatin Mehta relocated to Montenegro, a Balkan country in South-East Europe, with his family. According to the investigating officer, the Mehta family developed their business in different countries after fleeing India. 
4. ABG Shipyard Fraud Case (2022)
In the country's largest bank fraud to date, the Central Bureau of Investigation (CBI) has charged ABG Shipyard Limited, its former chairman and managing director Rishi Kamlesh Agarwal, Santhanam Muthaswamy, Ashwini Kumar, Ravi Vimal Nevetia, Sushil Kumar Agarwal, and another firm, ABG International Pvt Ltd. 
The defendants are accused of embezzling Rs 22,842 crore from SBI and 27 other banks and lenders. The CBI has arrested several people in connection with the ABG Shipyard case investigation.
The company's owners are accused of engaging in criminal actions such as money laundering, abuse of public authority, criminal breach of trust, and misappropriation between 2012 and 2017. The loan account was designated as a non-performing asset in July 2016, and fraud was detected in 2019.
The State Bank of India filed its first complaint on November 8, 2019. In August 2020, the bank filed a new lawsuit. On February 7, 2022, the CBI filed an FIR after examining the complaint.
5. Kanishk Gold Bank Fraud (2017)
The CBI has filed a case against Kanishk Gold Pvt Ltd, for allegedly cheating a consortium of 14 banks led by SBI out of Rs 824 crore. Kanishk Gold Pvt Ltd and its directors are accused of diverting reserves and taking massive bank loans for business reasons that were injurious to the bank's rights and interests, according to the lawsuit.
Kanishk Gold, its founder and director Bhoopesh Kumar Jain and Neeta Jain, Tejraj Achha of Achha Associates, Ajay Kumar Jain of Ajay & Co., Sumit Kedia of Lunawath and Associates, and other public officers were listed in the SBI's complaint.
The SBI maintains that the security available to cover the loss is only around Rs 156.65 crore, even though the fraud is valued at Rs 824.15 crore. Many lending institutions labelled the company's account as a fraud and a non-performing asset (NPA) in 2017-18.
The Directorate of Enforcement in Chennai has frozen properties worth Rs 48 crore belonging to the city-based Kanishk Gold Pvt Ltd under the Prevention of Money Laundering Act.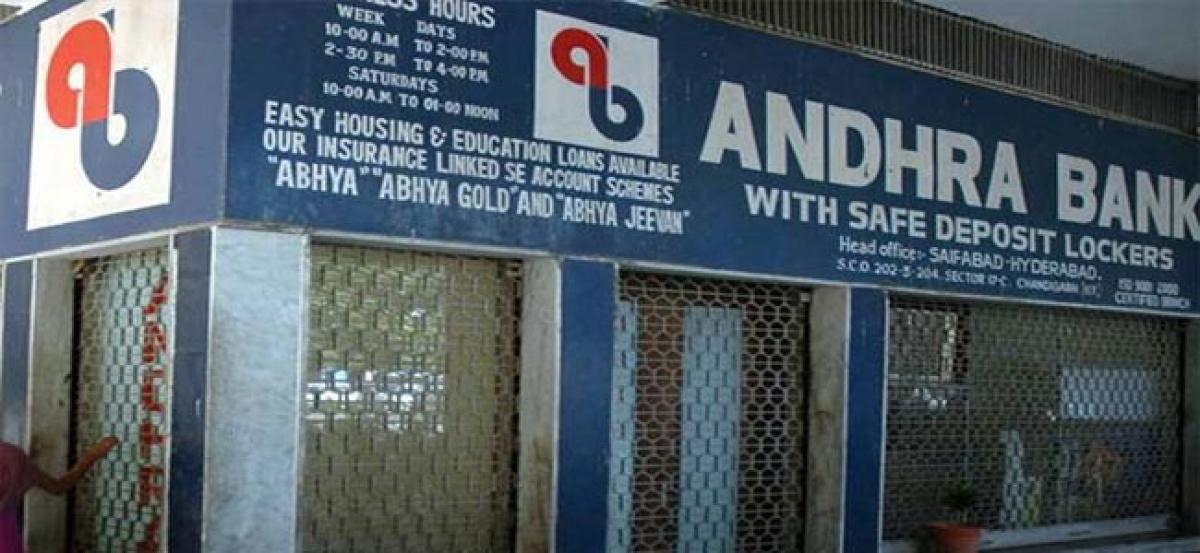 6. Andhra Bank Fraud (2017)
The four directors of Gujarat-based pharma business Sterling Biotech Limited have been declared defaulters in the Rs 8,100-crore bank scam. Nitin Sandesara, Chetan Sandesara, Dipti Sandesara and Hiteshkumar Narendrabhai Patel, were designated fugitives under Section 4 of the Fugitive Economic Offenders Act. 
The company is suspected of acquiring over Rs 5,000 crore in loans from a consortium led by Andhra Bank, which has since become non-performing assets. Several banks disbursed loans worth Rs 5,700 crore between 2004 and 2012. In August of 2017, Look Out Circulars (LOCs) were issued against the accused.
According to sources, it was found during the investigation that Sandesara Group's overseas subsidiaries had taken out a loan of roughly Rs 9000 crore from international branches of Indian banks. In connection with the alleged bank scam, the ED and the CBI have charged the company and its directors.
7. Rotomac Pen Scam (2015)
The CBI has filed a claim against Rotomac Global Private Limited of Kanpur, its promoter Vikram Kothari, and other directors for allegedly defrauding the Bank of India (BoI) of Rs 806.75 crore.
As company directors, Mr Kothari's wife Sadhna and their son Rahul are also accused of fraud. The CBI has filed a third complaint against the Rotomac Group of companies.
Since 2002, the bank has provided the company with loan facilities. In September 2015, the loan account was labelled a non-performing asset.
According to the FIR, the accused employed a variety of methods to defraud the bank. The money was misused after being channelled to group entities Crown Alba Writing Instruments India Private Limited and Rotomac Polymers Private Limited. Various financial irregularities were also revealed during a forensic examination of the account books.
8. Videocon Case (2019)
The CBI filed an FIR in 2019 against former ICICI Bank CEO Chanda Kochhar, her husband Deepak Kochhar, and Videocon group MD Venugopal Dhoot, alleging irregularities in loans granted to the group by the bank in 2012.
In this loan case, a panel led by Justice BN Srikrishna found Kochhar had broken the bank's code of conduct. When Kochhar was the CEO of ICICI Bank, the bank loaned Rs 3,250 crore to Venugopal Dhoot's Videocon Group.
In 2016, a shareholder whistleblower named Arvind Gupta, who owns shares in both ICICI Bank and Videocon Group, claimed that Kochhar influenced a Rs 3,250-crore loan to Videocon Group in 2012 in exchange for a deal in NuPower Renewables and Supreme Energy, a clean-energy firm managed by her husband. Another whistleblower filed a complaint against the bank and its top management in 2018.
The CBI opened an investigation the same year and questioned Deepak Kochhar and his brother Rajiv Kochhar. Between 2009 and 2011, the ICICI Bank approved loans worth Rs 1,875 crore to the Videocon Group and its subsidiaries. Dhoot's Supreme Energy issued a Rs 64 crore loan to NuPower Renewables, in whom Deepak Kochhar owns a 50% stake, just months after the loans were approved.
9. R.P. Info Systems Bank Scam (2018)
The CBI has charged R P Info Systems and its directors with defrauding a consortium of nine banks out of Rs. 515.15 crore. This company acquired the loan by falsifying documents. On February 28, 2018, the CBI searched the corporation's offices in Kolkata and other locations.
Punjab National Bank, State Bank of India, Union Bank of India, Allahabad Bank, Federal Bank, Central Bank of India, Oriental Bank of Commerce, State Bank of Bikaner and Jaipur, and State Bank of Patiala make up the consortium. On March 15, 2018, the CBI arrested the company's alleged directors.
The bank claimed in its complaint, which is now part of the FIR, that the computer manufacturer had been collecting payments from the consortium every month since 2012. These loans have become non-performing assets, according to the report (NPAs). According to the banks, the company misrepresented financial documents and failed to deposit sale earnings into the loan account.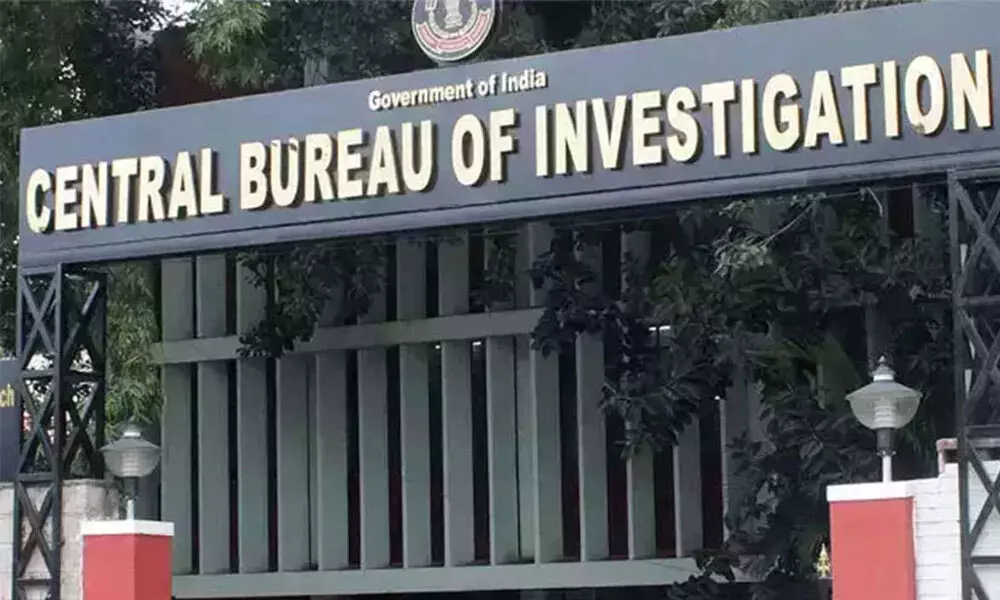 10. IDBI Bank Fraud (2018)
The CBI has charged Aircel founder Chinnakannan Sivasankaran, his son, and the businesses they control— Axcel Sunshine Limited (British Virgin Islands) and Win Wind Oy (Finland)—along with 15 IDBI bank employees, with defrauding the bank of Rs 600 crore. 
Sivasankaran had fled the country after being charged with bank fraud, according to the sources.  When the loans were approved, the 15 senior officials worked at IDBI Bank between 2010 and 2014.
The CBI arrested former IDBI Bank chief Kishor Kharat, and CEO Melwyn Rego, who was previously the deputy MD of IDBI Bank, MS Raghavan, the former chairman and MD of IDBI Bank, over the controversial loan provided to former Aircel promoter C Sivasankaran's companies that has turned non-performing asset.
Conclusion
For many years, we have all witnessed massive political and financial scams/frauds in our country involving multi-million dollar sums of money. And that's just the ones that have been revealed while many others have yet to be discovered.
Rather than squandering public funds by continuously writing off large corporate bad loans, India has to improve loan recovery processes, strengthen regulatory and lending regulations, perform frequent audits, and separate long-term infrastructure funding to private firms from commercial banks.
Instead, the government favours large institutions, providing them with significant tax breaks and write-offs on bad loans while shifting the weight of their crimes and taxes on the general masses.
These frauds are a sobering reminder of how the government is playing with regular residents' funds at a time when India is poised to lease its trains, motorways, ports, and pipelines to private hands. With so much money being transacted in frauds, one can't help but question if India would still be a developing economy if the money had been spent on what it was intended for.