Trends
Top 10 Most Promising Industrial Design Companies In India 2022
Top 10 Most Promising Industrial Design Companies In India 2022
Industrial designing is a profession including designing products, services, devices and objects for the companies or end-users.
An industrial designer provides help to the firms by Manufacturing products, combining art and creativity and creating all the products to achieve business goals and good consumer experiences.
All objects, devices and technologies that we come across in our daily life are designed by an industrial designer expert.
They focus on the functioning, appearance and use of a product and design for a better consumer experience and generate revenue for their client companies. 
Industrial designing companies comprise the best team of industrial designers and employees with expertise in technology so when combined they can deliver the best products, services and ideas. Here are the top 10 most promising Industrial designing companies in India in 2022:
Top 10 Most Promising industrial design Companies In India 2022
 Analogy design

Teqzo consulting

Workshore.io

Shalin designs

Wonderment apps

Sedin technologies

Turinglabs

Rillusion

Heady

Sprybit Softlabs
Analogy Design
Analogy Design focuses on crafting products focusing on present consumer demand, emotions, and technology. It aims at user-centric interactions that result in accelerating campaigns, investments with a proof of concept, or a revolutionary new tech application for enterprise clients.
The strategies they focus on for startups are Blue Sky strategy, Concept creation, MVP and Concept validation. Whereas for pre-existing long term enterprises they aim at Sketch to Market and Custom Project.
The methodologies and processes used for product development to provide an efficient and innovative product come from the experience involved long back since the last 30 years with a partnership with design studios, tools and technologies to accelerate and adapt according to the present needs and time of demands on consumers in ongoing time.
They focus on experimenting with ideas and helping clients through real and value-driven business, models and processes for better outcomes.
Their agenda is to make their clients understand human behaviours, motivations, trends, emotions and technology for its adaptations and appreciation.
They provide flexible and approachable methods for the clients along with well-structured foundations to obtain quality outputs.
According to them, objects around us are a greater part of our lives. Therefore, to get the optimum quality they ensure that the product is beautiful and emotive to catch the attention of the clients as well as end-users.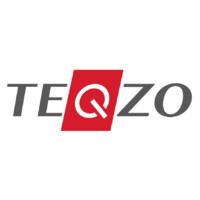 Teqzo consulting
Founded in 2015 with an aim to establish a powerful growth of the Indian Startup Ecosystem. TEQZO Consulting is one of the major companies situated in Bangalore. They believe in the transformation of businesses through ideas, innovation and design.
They aim to support companies with the best product and tools to enhance their attractiveness and customer involvement.
It provides many designing services such as strategies(review, audit, road mapping, cross-functional team development), Design (conceptualisation and visualisation, product-up-gradation, new product design), engineering, validation, prototyping and various other related dynamics that can enhance the consumer experience.
It is an ideal company if you are looking for a better product n service, for new product development, industrial design, human factors design, engineering design and prototyping. Its efficiency in delivering cost-effective products and services for bulk productions comes from 15+years of experience which makes it more reliable and realistic.
They aim to transform business with ultimate strategies. Along with empowering companies by designing, innovating and developing the product.
It inspires functional teams to create of its kind product that matches and competes with international standards.
What makes them different from other companies is their team development and skill sets that come from enterprises and scholars trained through masters in the specific fields of the company.
Workshore
Founded in the year 2018, Workshore has worked commendably on 100+ projects. It has an efficient expert team of 30+ members who provide their services to 6 agencies.
Workshore is known for its crafting workflow, customer experiences and creative products. Using Webflow for the projects, they tend to reduce development cycles with time and cost efficiency using traditional methodologies with better standards. 
Some of their major services involve providing responsive designs, powerful CMS, amazing animations and micro-interactions.
The workshore helped Minno Tablet craft its new brand that its impact in the market was orchestrated by The Workshore designers and strategists.
Workshore carefully designs the websites with an enhanced customer experience, dynamic data, and content management.
The design sprints and cutting-edge technologies they use to turn ideas into scalable products that reflect the clients' business vision enable us to swiftly turn ideas into anything. 
They make a positive impact on a wide range of industries. They design superior user experiences, create killer layouts for the front-end, and code clean back-ends.
Their idea of smart websites focuses on SEO Optimisation, Page Speed Optimisation, Agile Development, and Quality Assurance.
With the help of webflow, they develop complex websites faster comparatively involving custom APIs to eCommerce for their clients.

Shalin designs
Shalin Designs is known for its CAD Design services and engineering design services. They offer mechanical drafting services, product design services, Mechanical 3d modelling services and sheet metal design services.
Its team of experts believe in delivering the best ideas and products, transforming them into Models, Assemblies, Parts, Shop Drawings, Furniture Modelling, Furniture Designs, Product Design etc.
The company provides CAD services in the USA, UK Australia, Europe, Canada and India. Experiencing and growing over the 6+years, the company has made its position amongst the top industrial designing companies in the country. 
They have successfully developed a track record of creating unique product designs and analysing complex design calculations for all the customers for time, cost efficiency with optimum quality of product and services provided.
Moreover, They have 50+ employees who are experts in 3D CAD modelling, CAD design, CAD conversion, furniture design, 3D furniture design, plant design which helps them to provide a wide range of hospitality, leisure, manufacturing and real estate industries as well as established products and ideas. 
In addition to maintaining the standards, Shalin Designs strives to continually improve them through the use of the latest software and ongoing training. Provide cost-effective services that are customised to fit all kinds of budgets and ensure that the customers get the best value for their money.
The team devises flexible service packages to meet a client's specific needs that are delivered quickly while pleasing them to the fullest.
Wonderment apps
The Wonderment way is located in Noida, the company started in 2007 now im=nvolve more than 250 employees so far.
It is made up of people who are specialised in designing and coding and effectively delivering products and services. The company's main objective is to create the services and products to be the best ones out and provide everlasting positive feedback from clients. A transparent approach to design and develop technology and product keeping in view how significant it would be for a client is adopted.
It focuses on the importance of creativity and innovation with each product feature created. No matter if it is a technical piece or a consumer app they try to make it engaging and worth sharing!
They believe in Continually improving the project requires iteration, testing, and re-implementation to find the most dynamic and efficient ideas. It's how they can attract the best teams to represent our clients.
Wonderment is an agile layout and improvement corporation with a product backbone. They are proud of the easy accessibility, and regular updates they provide to the clients.
Wonderment works with all the technological projects irrespective of their size big or small. It efficiently balances the front end and back end project strategies and works across various web platforms and languages.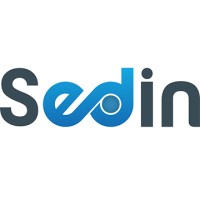 Sedin Technologies
Sedin was founded in 2006. It deals in areas of IT Consultation, system integration and providing software services to clients with the help of the best business solutions, cutting-edge technologies and domain expertise for enterprises.
The services it offers include consulting, implementation, integration, migration, support and maintenance and business process management.
The technology and R&D team of Sedin keeps evolving and exploring new ways to provide innovative and efficient products, ideas and services for its clients to grow and add business value. They assure all its customers of transparent business practices, cost efficiency and high-quality services.
They provide services in numerous fields like inventory management, asset tracking, preventative maintenance, investment advisory and routine maintenance.
Their Opemtext Documentation specialises in banking and finance, Oil & gas, energy, engineering, healthcare and public sector organizations
The clients it deals with include IBM, Regal, Toyota, Caratlane, TuneCore and so on.
The company deals with web and mobile development, cloud infrastructure services, enterprise content management, business intelligence and analytics telematics, enterprise asset management and engineering services.
It involves more than 100 clients across 25+ countries with a splendid record of completing more than 500 projects with the help of experienced and expert team members across multiple domains. 
TuringLabs
TuringLabs is one of the most trusted industrial designing companies globally that serves YCombinstor, SAIF Partners, The Nudge and more than 500 other startups and companies.
They deeply study the analytics and customer behaviours, take experiments and optimise and adapt the product accordingly for a better customer experience.
 They believe that each product and service requires a varietal approach for problem-solving purposes. They are known for various design challenges that vary from nimble launches to creating strong IAs.
Their services extend to the US, Italy, Ukraine and Singapore. They focus on Ux designing for digital products, branding of products and web flow websites. The company started in 2016, based in Bengaluru.
They are your perfect partner because they have fixed prices and are nimble and remote. They value the importance of achieving business goals and work with transparency.
 They have a team of 10 employees offering UX/UI design, advertising and marketing, brand identity and other media services to all their clients worldwide. They create all designs using Figma and brainstorm on Whimsical and WebFlow for converting designs to websites.
What makes them unique is that they are nimble and remote, goal-oriented, experienced in product, marketing and engineering.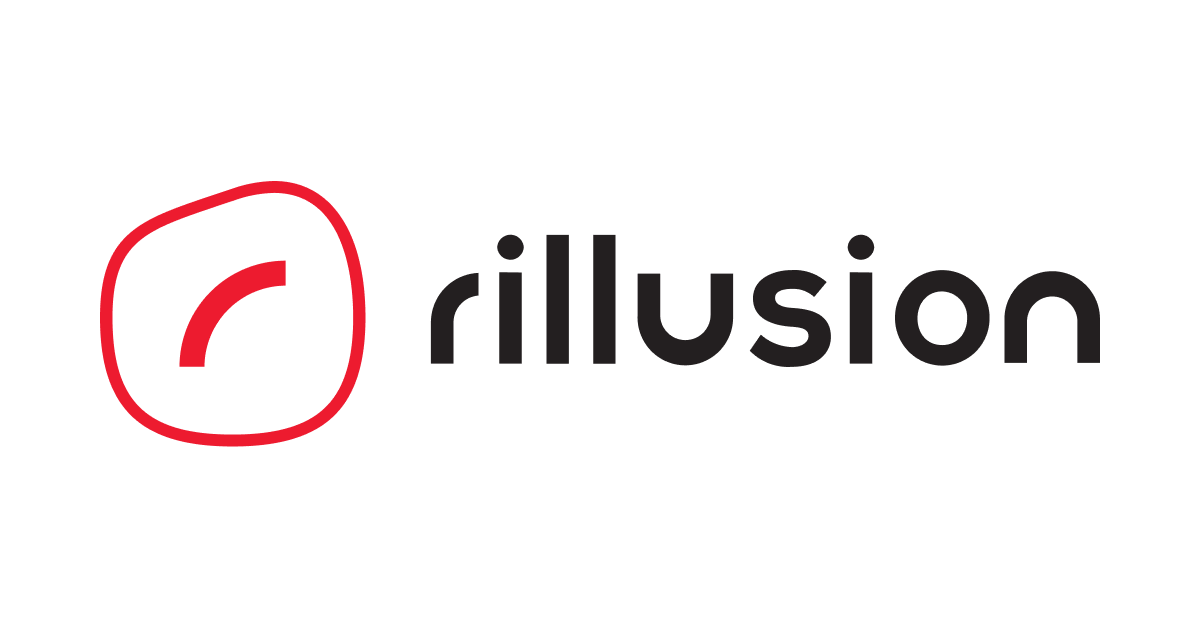 Rillusion
Rillusion is based in Chennai employing more than 50+ employees by now. It collaborates stories and experiences to build and succeed in creating a unique product or service. The clients they deal with range from small businesses to giant enterprises such as education, financial services, production and healthcare.
They tremendously work in more than 300 companies globally. With splendid work for more than 10 years, with 500+ products launched. Rillusion deals in UX Consulting through creating strategies with the help of UX research, insight workshop and service design along with UI Development which includes web app development, mobile app development, website development and e-commerce development.
With the aim to put people first, embrace the process, drive business goals, think global and run with creative confidence, they have made their position in the top 10 industrial designing companies of India.
They design and build unique and relevant interfaces with the help of Website Design
Mobile App, AR/MR/VR Design, IoT Apps, Wearable Tech and Web Apps.
The four D's they focus on are-Discover, Design, Development and Deploy.
They state that they collaborate with diverse teams and share objectives and strategies. Moreover, based on them, they create and design interfaces efficiently. They not only create but monitor and test the product at regular intervals.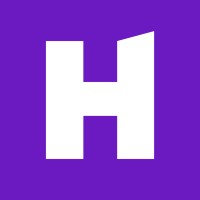 Heady
Based in Mumbai, Heady has offices in Brooklyn and London. It has one of the best teams that collaborate on creating innovative products. It is known for its business model, competitive prices and intuitive design. It deals with everything from initial builds to routine maintenance of the products of the company. 
It focuses on empowering teams, sustainable technology, diversity and creativity and innovation. 
They are mobile developers creating technology for development and maintenance working side by side with the customers working on the agency's idea and objective.
They are different because they constantly improve, are flexible with dedicated teams and deliver a well-managed product. Their services include product strategy, product management, product design, engineering, DevOps(Architecture designs) and growth. Its current clients include Topps, GAP, ALLCALL, Justice and many more.
Some of their work includes:
they helped a black-led entertainment app named Popview to change their culture buffs.
they also helped Hibbbett City Gear, an app for a head-to-toe makeover, a huge user base. 
Heady deals in mobile product consultancy building sustainable innovation through bits and pixels. Heady makes a difference by constantly improving, flexibility, agile competency, dedicated and global teams.
Sprybit Softlabs
Sprybit is situated in Ahmedabad, Gujarat. It is an IT solution provider company that has one of the best technical professionals in the industry. 
Their working process involves 5ds, which are specifically: discover, design, develop, deploy and deliver. The principles of the company include accountability, creativity, teamwork, integrity, experience and quality.
It is unique because it has experience in almost all the varietal industries and domains. This helps them to deliver efficient products and services and to achieve the goal of the business it is working for. 
It provides services in Web design( graphic, responsive, concept, dynamic, custom and UI Experience design), economic development, mobile app development, CMS Development and UI/UX and many more.
They delivered many software solutions for all industries and domains, and focus on delivering each product efficiently and effectively.
It aims to provide the customers with quality software with a hassle-free and fun experience, personalised approach and also cost-effective. 
Some of its works include:
WhatsaCreative is a company initiated in 2009. With the help of Sprybit, it is now having nine podcasts involving conversations with the comedy community globally.
Their process involves integrity, experience, quality and security. Therefore, it stands amongst one of the top 10 most industrial designing companies.
Conclusion
Industrial designers perform tasks and generally focus on a particular product. These products can be anything of our daily use or a capital product and technology.
The above lists show some of the most famous and admired industrial designers' companies reaching new heights. If excellence with efficiency and aptness of your products ideas and services is what you are looking for, you should outreach them!