Trends
Top 10 Best Online Doctor Consultation Apps In India 2023
The traditional dynamics of doctor consultation about healthcare could soon see a revolutionary change with the advent of online physician consultations. Using online technologies, companies like Credihealth are changing the concept of consulting a doctor. Online doctor consultation with a doctor is a virtual consultation between a physician and a patient using a video calling software or application. Due to its potential, it is gaining immense popularity. It enables the easy and convenient provision of services.
The patient can consult the physician online, and if the disease is critical, the doctor will recommend visiting him in person. Several companies in India are rolling out this service. They are tied up with elite expert doctors in every field to provide virtual or online medical consultation at no extra cost from your end. The clinicians are world-renowned, and their reputations are well established in the field.
No patient wants to spend hours waiting for a clinician's appointment (or) patiently waiting for their turn to see him in the hospital. The scheduling system in the online medical consultation platform helps patients book an appointment well in advance based on the convenient time and availability of the physician. It saves patients time and is stress-free. The online booking system can automatically sync with everyone's calendar, send reminders for upcoming appointments, and can even send alerts when a time slot is cancelled so that other patients can book it immediately.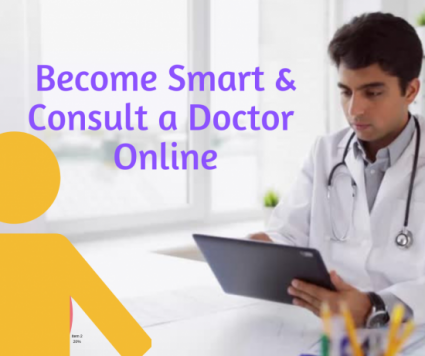 Through this application, a video call can be made between a clinician and a patient. They can attend to their patients and communicate with them about their health problems through this app. Using the Online Medical Consultation application, patients can directly video call doctors and seek medical assistance. Medicines prescriptions can be sent by e-mail after the consultation is complete. Dosage details should also be provided along with the prescription.
With an online medical consultation platform/app, physicians can diagnose and recommend medicines! This helps patients to avail the treatments and prescriptions without visiting a clinician. For example, a patient may be immobile but still be able to consult with their doctor from home if they have an app and a smartphone or tablet.
Why Should You Try an Online Doctor Consultation App?
Online medical consultation services are growing rapidly worldwide due to the COVID-19 pandemic. Chronic health issue requires medical attention and treatment. Instead of visiting a doctor and describing your symptoms for treatment, it now seems like a great option to see a doctor online for any regular consultation. Booking a medical consultation online has many advantages.
Immediate medical attention
When a person suddenly starts feeling unwell and needs medical help, online consultation serves as the most ideal way to get immediate medical help. Although not suitable for urgent or urgent health issues, secure and confidential online doctor consultations are available with just a click. Your health is at your fingertips.
Access to specialists
People with chronic issues who need specialist care do not have to travel long distances and invest a lot of time in each visit. Online doctor consultations allow you to use the expertise of specialists who are not nearby. Prashanth Hospitals have the best specialists offering online medical consultation.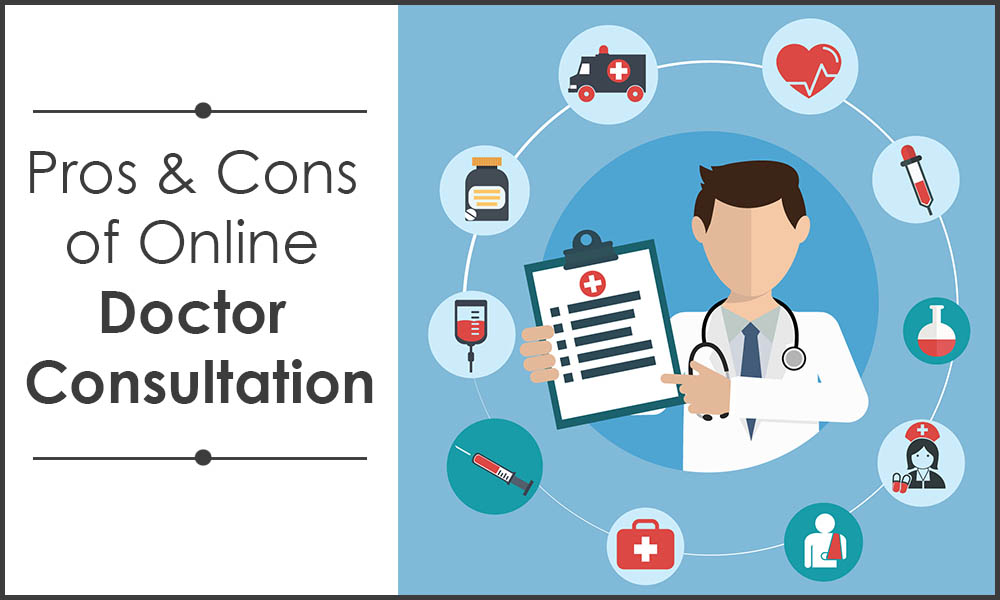 Privacy and accessibility
It plays an important part while receiving an online session with a clinician or doctor. People can get expert advice from physicians they have never met. Privacy is the main advantage of consultations. 24/7 availability is also the best part of an online doctor consultation, as you can book an appointment anytime and anywhere.
Ease and Accessibility
You don't have to wait hours or days for a consultation, you can contact the doctor the moment you start to feel unwell. One of the biggest advantages of online doctor consultation is that you can sit at home and request a clinician's consultation online.
Online doctor consultation saves time and money both. The main advantages of an online doctor consultation are the cost of the visit, the cost of transport, and the time. Patients can get quality medical advice, consultations, and other opinions under one roof. You can easily schedule a visit during a break, before or after work. If you are too busy to find time to visit a doctor, online consultation may be the best option for you.
Managing patient data is very easy. Most online doctor consultation platforms maintain a high level of trust in patient records. Once you start an online consultation, your medical history and records are stored online for future reference. One can have easy access to investigation reports and e-prescriptions just by sitting at home.
Less chance of getting a new disease
In hospitals where one has to visit physically, there are high chances of getting in contact with other patients who may be suffering from some severe disease. Prashanth Super Specialty Hospitals now provides online doctor consultations. Premium healthcare is at your fingertips, no matter where you are. Anyone dealing with a health problem other than any emergency can avail of online consultations from specialists.
Since 2009, the number of iPhone users among doctors and general practitioners has almost doubled, thereby increasing the market reach of the mobile application. Mobile and related gadgets have changed the traditional form of doctor-patient relationships. Mobile health is used for medical practice and public health-supported mobile devices.
What are the disadvantages?
As for the disadvantages, the most important in a country like ours is that not everyone will have access to technology. Sometimes the patient will not be able to communicate their problems online. It is an unfamiliar environment, and it takes some time to get used to the environment and have a direct conversation. Any activity done online will have hacker-related security issues. Privacy could be an issue in telemedicine. Healthcare providers must ensure that the platforms on which they offer their services are safe and secure and protect patient confidentiality.
Of course, there are certain situations where a physical examination is necessary, in which case your doctor will inform you. But for other routine follow-up doctor consultations, telemedicine is very useful, especially in the times we live in. To make doctor consultation more convenient and easy, there are some of the best online doctor consultation apps.
Apps like these make communication between doctors and patients easier. These online doctor consultation apps enable minor emergencies, first aid, etc. The company offers services like appointment booking, online medicine sales, and running a commercialized division as part of the business. Healthcare startups are improving patient treatment and doctor skills.
Top 10 Best Online Doctor Consultation Apps in India 2023
1. Practo
It is a Bangalore-based health technology startup started in 2007 by Shashank and Abhinav Lal. It is one of the best online doctor consultation apps. It is an online health service platform that helps patients book appointments with doctors and a software platform where patients' digital health records can be stored.
This app is most suitable for contacting any doctor from any corner of the nation. Practo has more than 1 profile of plastic surgeons from all over India and Singapore, catering to 25 million patients every year. Practo also provides an online medication delivery service where a photo of the prescription can be uploaded, and the app will detect and deliver the medication. It helps in maintaining medical records, insurance, and online medication ordering. Practo's street-by-street mapping is so accurate that you would be able to recognize the clinics listed on it near you.
2. Lybrate
Looking for an easy way to get the best medical care available? Lybrate.com's innovative online physician database gives you access to over 150,000 highly trained medical professionals. So you can ask the doctor anything, simply with the touch of a finger. You can save up to 70% of your time and money on your next doctor's visit with the assurance that the doctor you are seeing is highly trained and experienced. We use a strict verification process to ensure you are 100% satisfied every time. This app gives a faster, easier, and more friendly way to access doctors, GPs, Dietitians, Nutritionists, Gynecologists, Psychologists, Dermatologists, Sexologists, Ayurveda, Homeopathy, and more.
With this simple application, you can be in touch with online doctors 24/7. No matter what your condition is, Lybrate can instantly connect you with a doctor online. To learn more, subscribe to the request for a doctor online service or download the app to access doctors!
Job: To resolve the important and also the basic problems of health care delivery in the nation, namely the unavailability of doctors exacerbated by the gap between the supply and demand of healthcare professionals.
3. Portea Medical
Portea Medical provides quality care with compassion. They bring world-class medical care to our patient's homes and strive to make primary health care not only more accessible but also more accessible and responsive to their patient's needs. For home visits, they provide doctors, nurses, and physiotherapists who have passed Portea's severe employment morals and carry contextual and therapeutic information tested by senior doctors with them.

We provide home lab testing and medical equipment rentals, making healthcare more affordable for our patients.
Mission: Portea Medical provides quality care with compassion. We bring world-class medical care to our patient's homes and strive to make primary health care not only more accessible but also more accessible and responsive to our patient's needs.
Vision: Portea Medical provides quality care with compassion. We bring world-class medical care to our patient's homes and strive to make primary health care not only more accessible but also more accessible and responsive to our patient's needs.
4. Docttocare
This is an online healthcare service provider. The platform also offers virtual walkthroughs of the environment to showcase the hospitality industry and its facilities. This makes booking appointments very easy and ensures online appointment confirmation via call, SMS or email. Docttocare started its services in 2018 at NASSCOM Bangalore.

Docttocare is one of the leading online doctor consultation portals that allow users from non-metro cities to be benefitted from the services. The entire process of identifying the right doctors/hospitals and scheduling appointments on the desired date is fixed with utmost care. This app covers everything from Dentists, Gynaecologists, Dermatologists, ENT, Ayurveda, and Homeopathy.
Docttocare makes life easier for doctors too. It helps doctors increase the visibility of the services they provide and also provides facilities such as seamless integration with online payments. It also allows doctors to view patient records from anywhere, remind patients of appointments and manage the clinic through the Docttocare dashboard.
5. Doctalk
DocTalk is a mobile app that allows users to securely store all their medical records and history in the cloud, so they never have to transfer files again. It is a Mumbai-based healthcare software application founded by Akshat Goenka and Vamsee Chamakura in 2016. Doctalk provides a platform for users to get solutions by allowing them to communicate with their doctors through the application. It allows them to securely store all medical reports and files in the cloud that they can digitally transfer anywhere.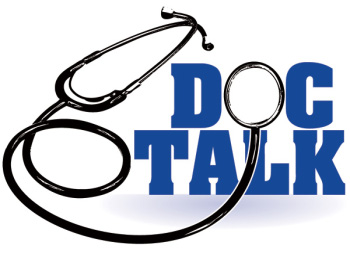 Doctalk is the best app for doctor consultations. This app doesn't connect patients with new doctors, it just streamlines the post-consultation process, and individuals can take the service from the same doctor again and again. The doctor can quickly access the data. They can also record and share any messages they may have.
6. EUOR Health
This is a Kolkata-based company founded by Sudip Mukherjee and Chandrima Mukherjee in 2013. EURO stands for "Everything you want". Patients can easily purchase their desired healthcare with a single click or even a single call for doctor consultation.
They provide various health services such as diagnosis, doctor visits, hospital admission, pathology, immediate medical consultation, preventive health care, rehabilitation, and other assessments. EUOR Health gives a unique card, the EUOR Health card, through which the family can enjoy the benefits of health insurance, accident insurance, home health care support and health services/products.
7. Murgency
This is an online doctor consultation application that connects people in need of emergency response with qualified medical, safety, rescue, and relief professionals. Users can call for emergency medical help and assistance with a single tap on the mobile app.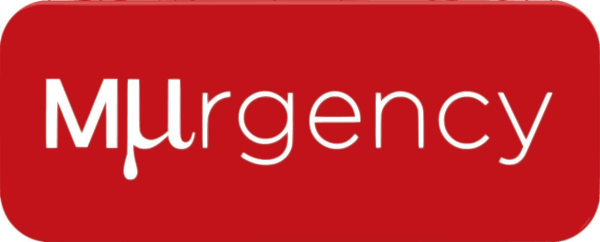 So far, the app has responded to more than 3,00,000 emergencies and helped patients in risky times. It has several 1298 ambulances that deliver backup medical services in Mumbai, Bihar, Punjab, Rajasthan, and Kerala. The company was closed due to a lack of funds.
8. Pristyn Care
This is a healthcare technology that excels in secondary care practices and has doubled its surgery centers to 800 by 2021. Pristyn Care surgery centers are now operational in 7 metro cities – Mumbai, Pune, Delhi, Bangalore, Hyderabad, Chennai, and Kolkata – and 35 Tier 2 and 3 cities across the country. It is in more than 12 surgical categories such as General Surgery, Ophthalmology, ENT, Urology, and Gynecology. Pristyn Care has successfully treated more than 60 thousand patients and completed more than 1 million patient interactions.
Pristyn Care is a doctor consultation app that operates on an innovative full-stack Care Delivery model to ensure that patients are offered high-quality surgical care at an affordable cost. It achieves this through its policy of utilizing unused OT and bed capacity available in partner hospitals. The company invests in cutting-edge medical technologies such as diode lasers, microdebriders, phacolasers, 3D meshes, staplers, Miniport laparoscopic sets, and many other such advanced types of equipment.
9. MFine
Mfine is a well-known doctor consultation app that offers full-body health screenings, health-based health packages, and lifestyle-based health packages. Our condition-based health packages assess the health of a specific organ or condition, such as thyroid, diabetes, liver, and kidney function. The company makes money primarily through commissions from customer consultations, lead generation fees from hospitals, and corporate ties.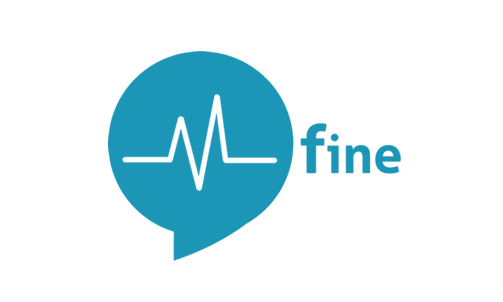 This doctor consultation app was created in 2017 in Bengaluru. It offers its users many facilities with access to virtual consultations and related care programs from various infirmaries in the nation. Patients can take help from doctors through various modes like video or phone calls. The company was funded by Alteria Capital, SBI Ven Capital, Prime Venture Partners, and Stellaris Venture Partners.
10. Tata Health
The Tata Group's efforts in the health sector span the spectrum from tackling communicable diseases such as malaria and tuberculosis to improving maternal and newborn health and improving access to cancer care in the country. Tata Health is a consumer services company headquartered in Bengaluru, Karnataka, India. It provides an instant doctor consultation service through a wide network of doctors and specialists, enabling instant medical advice for any health problem without waiting for an appointment.
The company has a network of specialists and super specialists in more than 15 specialists and general practitioners who are available 24×7. The group's commitment to healthcare has been evident since founder Jamsetji Tata gave his factory workers access to dispensaries before they were commonplace in India. Since then, the Tatas established the Tata Memorial Center (1941), which provided India with its first quality oncology care facility, and then inaugurated the Tata Medical Center (2011), which further helped reduce the burden of oncology care in the country.
The Tata Trusts' partnership with state and central governments, NGOs, and other philanthropic organizations has resulted in effective initiatives aimed at preventing and treating communicable diseases, improving nutrition and promoting fortification, and building knowledge and infrastructure for hygiene and sanitation in the remotest parts of the country.
Conclusion
In the COVID-19 pandemic, doctors play a vital role in managing the current situation. Due to the coronavirus, consultation with doctors is not as easy as before. Fortunately, healthcare startups are closing the gap between doctors, patients, and hospitals. The smart rise of technology has been a boon for healthcare. Also, if you feel too ill to get out of bed, you can make an appointment. Few leading online doctor consultation apps make it convenient and easy to consult doctors.
These applications have facilitated communication between doctor and patient. These online doctor consultation apps help patients and emergency cases a lot. One can easily contact doctors in the concerned field without hours of waiting. Healthcare startups are improving patient care and physician development.
Edited by Prakriti Arora