Trends
Top 10 Best Encrypted Messaging Apps in India in 2023
Top 10 Best Encrypted Messaging Apps in India in 2023
Only the sender and receiver of the communication can encrypt and read messages exchanged between them, thanks to end-to-end encryption (E2EE). End-to-end encrypted messaging apps prevent your service provider from reading the communication on their servers, so only the people you're chatting with can view it. Neither the government nor developers have access to it. E2EE prohibits anyone from accessing the contents of the communication save you and the intended recipient.
Concerns over security and privacy are growing among consumers. Keeping your information safe and secure is essential. What about SMS messages, though? Are they as safe as we think? The mail can be secured using easy procedures that won't cost you a lot of time or money. Here is all the information you require about sending instantaneous encrypted text messages. Even people with little technical expertise can take advantage of the protection and protect their data from prying eyes.
It's simple to connect and converse with individuals all around the world, thanks to messaging apps. However, with new technological means of connection and communication come new vulnerabilities in your security and privacy. Third parties, the companies behind the applications, and governments that gather private data on their citizens all have the capacity to read private messages.
Remember that since end-to-end encryption is not used by apps like Twitter, Instagram, Snap, or Facebook Messenger, your interactions and files could not be completely safe. The use of end-to-end encryption has allowed several chat apps that provide messaging services to step up their game in terms of security and privacy. Thanks to this security measure, only you and the addressee may access the message's contents. In today's electronically connected world, the top secure chat applications are not only growing more in demand but also increasingly important.
Secure Messaging: What is it?
To qualify an app to be an encrypted messaging app, we have narrowed down the many components that secure messaging can include. When choosing the best messaging app, our end-to-end security, multi-mode messaging, and synchronization across various platforms/devices are the three primary criteria to consider.
End-to-end encryption is a technique for developing secure messaging applications that encrypt data so that only the participants in a conversation can decipher it, excluding service providers, the developer of the app, the government, or anyone else. Nobody else can see a message from the time it is typed through the time it is in transit and the second it is received. Currently, this approach to communications is the safest and most private. Consider an app to be non-private if it is not end-to-end encrypted.
Direct secure messaging is ensured since the message is only decrypted using a secret or locally stored key when it is transferred from the transmitter to the recipient. Thanks to encryption, message copies cannot be kept anywhere, including on servers.

Users that use multi-mode communication can send messages via texts, videos, and audio. Multi-platform support allows sync contacts across mobile, Internet, and pc platforms. When a dataset shows notes to be sent via several modes, it typically enables the user to delete any type of message. Data privacy can be increased if a customer feels more confident storing personal notes in one area and removing them from another.
The best and most dependable messaging apps are listed below. To be included on our list, an app has to support multi-mode communication, end-to-end encryption, and synchronization across many platforms and devices (including mobile, desktop, and tablet) (voice, video, audio).
1. Signal Private Messenger
The Signal is one of the most encrypted messaging apps available, and millions of users use it for immediate, accessible, and encrypted communication. One of the only apps with privacy-preserving technologies by default is Signal Secure Messaging, which ensures there is never a chance of accidentally revealing moments or sending texts to the wrong person.
End-to-end encrypted voice service and encrypted texting are the main focuses of Signal, a cross-platform encrypted communications service. The company's primary offering has always been encryption, and when Twitter purchased it, the goal was to develop the platform's privacy-protecting features further. Users can select various fading message durations for each discussion they have preserved in their conversation history for added protection.
There are no advertising, affiliate marketers, or covert tracking methods because Signal is an Open – sourced project sponsored by grants and donations. Signal will not access the information its users exchange because the firm lacks the decryption keys for messages.
Features include using the phone's internet connection to avoid SMS and MSS rates, self-destructing messages after a specified period, encrypted stickers, group chat, and view-once media
2. Wire
The Wire is another safe chat app choice. One of the very few programs, Wire is another one that encrypts all of your data, photos, and messages. The encryption used by Wire operates invisibly in the background and doesn't require activation because it is constantly active. Every message uses a different encryption key, which lessens the impact of a single compromised key. Due to its open-source nature, users can verify, examine, and improve their source code through GitHub.
Analytics and usage data are not sold to outside parties by Wire. This secure messaging application is the market's most widely audited communication and collaboration software. It complies fully with the stringent data protection requirements in Switzerland and the European Union. Features include group chats, file sharing, timed/brief talks, and conferencing.
3. Threema
The central premise of Threema, a private chat messenger app, is the restriction of metadata. Threema's servers permanently destroy a communication once it has been sent to the receiver in order to prevent data misuse. Any type of discussion is shielded from eavesdropping since the information that is capable of handling on a server is dealt with locally on the user's device.
Because there is no default to encrypted connections, a Threema communication can only be viewed by the intended receiver. Due to Threema's open-source nature, users may independently confirm the encryption's accuracy. A further security measure is provided by the fact that you do not need to submit an email address or phone number to register.
It features like making the polls, chatting with people anonymously, developing the distribution lists, and hiding all of the private chats with the protection of the passwords and the QR code contact details for verification.
Telegram is a popular platform for highly secured discussions is Telegram. End-to-end encryption is used for voice conversations and group chats (if both parties have Telegram).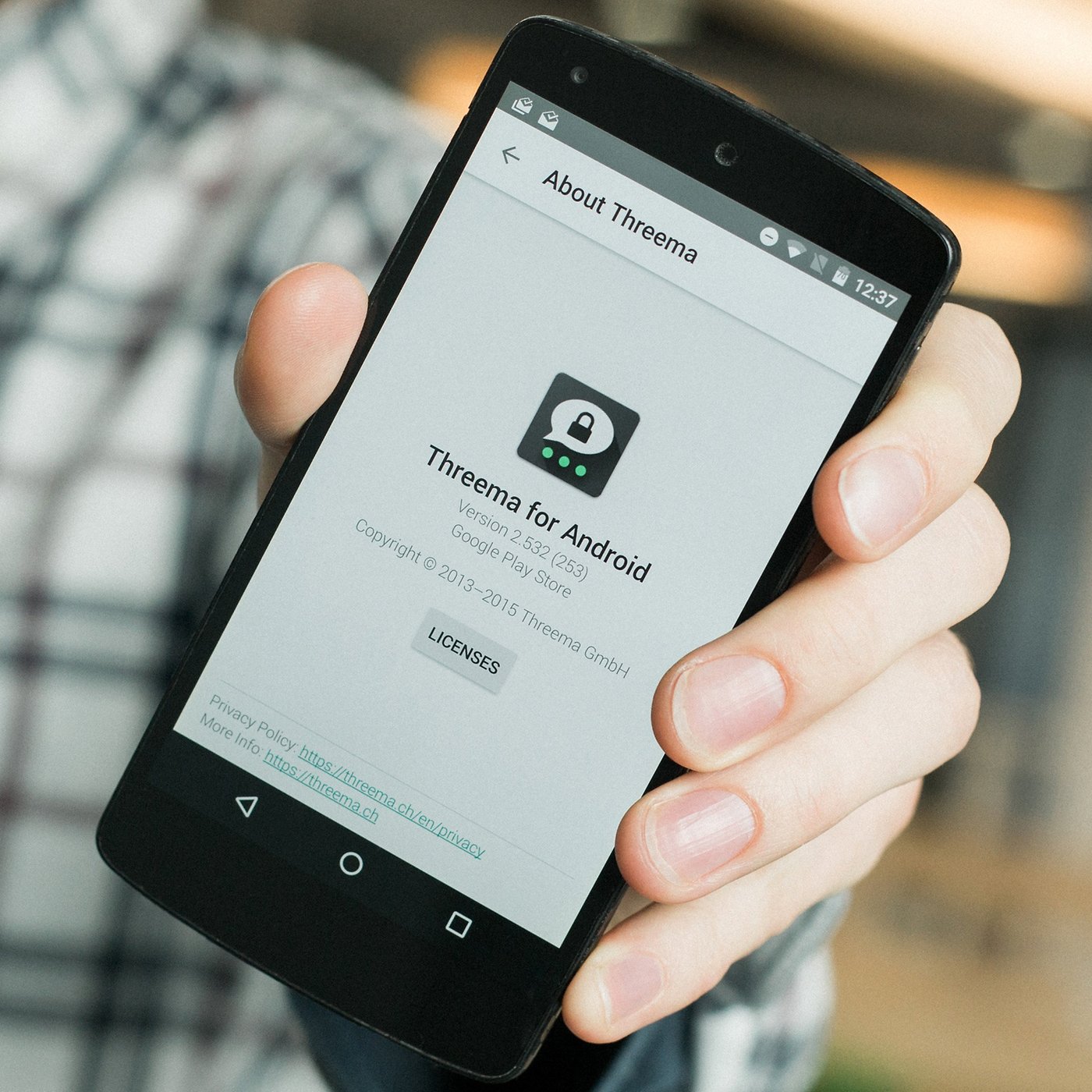 Messages, files, photographs, and videos can be set to self-destruct after a predetermined amount of time after being sent and received. Even self-destructing texts are included. Users can enable secret conversations from the app's advanced settings for a more secure communication experience. This requires the application on the other end of the private chat to erase messages if you want to.
You can only access these chats from the device from which they originated because they are device-specific. Your private conversations will be secure if your device is secure.
Features include: Self-destructing private messages, distributed servers for speed and security, open APIs, and no size restrictions on media and chats. Notifications can be deleted on a timer, and you can manage groups of up to people. You can also send documents of any kind.
5. Pryvate
For Android and iOS smartphones, Pryvate is an encrypted messaging app that improves the security of communications using triple-encrypted chat, video, mail, and browsing. Security is a top priority for Pryvate.
It features cutting-edge RSA 4096-bit, SHA-256 encrypted encryption that establishes a direct link with coworkers, clients, and friends rather than depending on servers. With Pryvate's auto-delete timer, users can quickly delete private messages or call logs from their smartphones. They can even remotely wipe communications from the devices of message recipients.
With ambitions to provide TOR mobile web surfing, a secure cryptocurrency wallet, PryvateX – a cryptocurrency exchange interface, and an interconnected distributed applications site, Pryvate is committed to expanding its selection of utility-based services.
Features: Access to a safe, private agnostic email; Remote Wipe part; Auto Delete messages; Screenshot Spy functionality; Anti-blocking technology to enable unhindered global access (integrated with Microsoft Exchange)
6. Wickr Me
One of the few completely anonymous secure messaging services is Wickr. With the help of fully encrypted messages, voice messages, and memos, users of this program can interact with one another or in groups. Due to its ability to share displays, location, and online statuses, Wickr can be a collaborative tool rather than just a chat software.
By not requesting a phone number or email address upon signup, Wickr ensures that user information is not gathered and is inaccessible to the app. Anyone using Wickr has access to transparency reports and encryption is enabled by default. This program supports Two-Factor Authentication and makes use of Perfect Forward Secrecy (PFS) (2FA). IP addresses and other metadata are not logged by Wickr.
Create Teams and Networks to reflect your company organization. Secure screen and GPS tracking. Online status. Search throughout all files and messages. Transfer photos, movies, and files safely (free plan: 1GB file transfer. Integration with corporate databases, email systems, CRMs, and other critical apps (direct integration with SalesForce, Jira, and Zendesk) 
7. Viber
Users of Viber can communicate with groups of any size via voice and text messaging, images, and videos. As long as you choose the appropriate sharing mechanism, it also provides fully encrypted video and voice conversations on popular desktop operating systems and mobile devices. The company has improved its end-to-end encryption capabilities; previously, only one-on-one interactions were protected; now, group chats are also protected by E2E.
Every chat is color-coded pertaining to the current degree of encryption in this app, which is a unique feature:
Green indicates that the chat is encrypted and that the person you are talking to is a reliable source.

The conversation is encrypted. However, the contact is not marked as trustworthy, according to the grey colour.

Red indicates that there is an issue with the contact's authentication.
Features like the Full-HD video call and the Chat extensions make it possible to conduct website searches for GIFs, movies, restaurants, events, etc., without ever leaving the chat. By exchanging secret keys, Trusted Contacts confirm the identity of the people you are communicating with. There is an option for Unlimited members for public and private chats to Delete seen messages.
8. Stillness
Silence, a Signal spin-off, was formerly known as "SMS Secure." The end-to-end encryption app functions similarly to an SMS/MMS app in that you can utilize it even if your phone is not online. To ensure that the software hasn't been opened by a third party or government entity that seeks access to users' communication histories, security professionals routinely examine Silence in plain sight.
Additionally, you are not required to register with login information, which improves the privacy and security of the system. Since the code for this encrypted communications program is open source, anyone can inspect it for bugs or weaknesses.
Features: Prevents screenshots showing from being taken of messages at the receiving end; requires no server or internet access. Locally encrypted messages; Open Source
9. iMessage
End-to-end encryption amongst users has always been a primary priority for iMessage. Users may also decide how long a message remains active and how many times the recipient can access it using this encrypted messaging app. The ability to back your iMessages to iCloud is the primary security concern that people raise.
Because Apple controls the encryption keys used to encrypt messages stored on the cloud, the statements might be made public if your iCloud ever were stolen. For increased security, the idea is to stay away from holding personal messages on web-based services like iCloud.
Features include disabling notifications or exit group chats, blocking contacts and phone numbers, backing iMessage with iCloud, customizing iMessage settings, and controlling "Read Receipts." Message profiles and personalities can be customized with GIFs, animations, and Memojis.
10. Line
 For a number of smartphones and PCs, Line Line is a freeware, secure chat program. A group of Japanese engineers created this secure communication channel following the 2011 Tohoku earthquake that obliterated the region. The only methods of communication left were those connected to the Internet because the nation's telecommunications infrastructure was destroyed.
This messaging service's end-to-end encryption was quickly introduced by LINE to increase privacy, and the function was given the name "Letter Sealing." Anyone can use it, but it has to be manually switched on.
It has some fantastic features like
Sealing Letters

More than 10,000 stickers featuring famous characters

All the news and promotions, following the official accounts of your favorite musicians, celebrities, businesses

TV programs

Post text, images, and videos to your Timeline

It even allows Invite pals over to the "Shake It!, along with Video Live and OpenChat, an online community where users can find new acquaintances with shared interests based on app usage.
Which apps for encrypted chatting are the best?
The straightforward response is Signal, an end-to-end encrypted messaging program that is open source and regarded as the industry benchmark for safe consumer messaging services.
With other Signal users, Signal supports and secures all of your texts, calls, and video chats. Some of the world's most knowledgeable cryptography and security specialists have examined and validated its code, and they are confident in its security. Some have questioned the app since it uses your cell number just like its point of contact. however, it's simple to set up the app with a dedicated telephone line without losing your mobile number. The software is created from the ground up to gather as minimal metadata as possible, aside from your phone number.
Recent data for Signal revealed that the developer of the app has little revenue to generate. Your messages are not only encrypted, but each participant in the chat can also select a message expiration time, ensuring that even if a device has been compromised, the messages will already have vanished. You can add a different lock screen to the app for added security.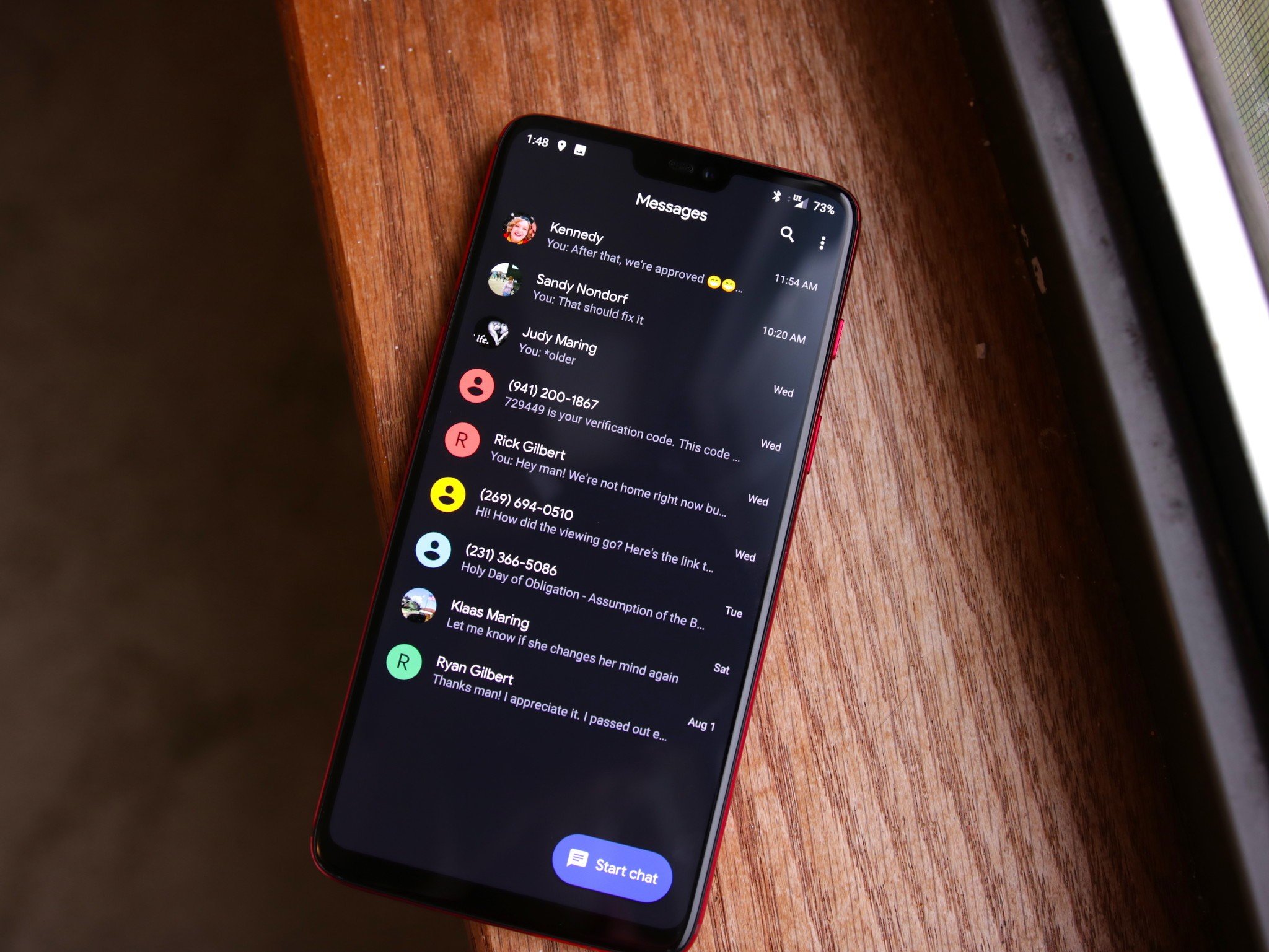 The app also continues getting better and better. Signal just released a new function that improves message sender anonymity by hiding the sender's phone number. However, there is a much more complex solution than "simply Signal."
How Messages' end-to-end encryption enhances security.
End-to-end encryption will be used for all of your eligible communications and any accompanying files, such as pictures and videos. Your conversations are safe using end-to-end encryption as a security measure. End-to-end encryption prevents anybody from reading eligible communications as they move between your smartphone and the telephone you message, including Google and outside companies.
You and the individual you are messaging must use the Messages application to use end-to-end security in Messages.
Are chat features turned on?

For Rich Communication Services (RCS) messages, use data or Wi-Fi.
In RCS states, text messages are dark blue; SMS/MMS states are light blue. End-to-end encryption is also automatically applied to qualified conversations.
When end-to-end cryptography is enabled during a discussion, a banner stating "Chatting with [contact information or phone number]" will appear. There will also be a lock on the post button for your communications. End-to-end overt or covert also have locks on their timestamps.
Important: For the following, end-to-end cryptography is not available:
Group emails

The operation of end-to-end encryption
All discussions, including their content and any documents or media, are secured as the information flows between phones when you use the Messenger app to transmit end-to-end encrypted messages. Data is turned into scrambled text by encryption. Only a secret key will be able to decrypt the unintelligible text.
A private key is a code that has been created on both the device you are messaging and your own. It only exists on these two gadgets.
Not distributed to Google, third parties, or other devices.

Regenerated for every message.

When an encrypted communication is created, it is deleted from the sender's device, and when the communication is decrypted, it is deleted from the recipient's device.
End-to-end encrypted communications can't be read by the Messages distribution server or anybody else who might get access to the data for messages and content delivered between devices because they don't have the key.
The creation of the more recent apps mentioned above with more security-focused features was prompted by the lack of complete privacy on older, well-known services.
In our constantly linked digital world, security breaches are always making the news, making us more aware of the risks associated with identification and data theft. With the growing dangers of being watched on or having your chats shared without your knowledge, privacy and security are more critical than ever in the online world. Therefore, choosing to connect with friends, relatives, and coworkers over some of the best secure chat applications safeguards you against any type of bad actor attempting to steal your data.
Edited by Prakriti Arora