Trends
Top 10 Most Reputed and best Startups in Chandigarh 2022
Top 10 Most Reputed Startups in Chandigarh 2022
Indian Prime Minister Narendra Modi's 'Startup India' programme has given a significant boost to the startup culture in India. When we talk about Chandigarh, we're talking about a city that has the potential to become India's next Silicon Valley. Chandigarh's startup scene is flourishing, and many of the startups have made national and international headlines. When the startup environment in Delhi–NCR was booming and prospering with a lot of excitement in the early years of this decade, the neighbouring city of Chandigarh was only getting started. Trigma, iNVERTEDi, Viprasoft, and uTrade Solutions were among the companies laying the groundwork for a startup environment in Chandigarh with their IT-based solutions. 
Fast forward to 2014, when Jugnoo and Pumpkart, two startups focused on two hot sectors, on-demand transportation and e-commerce respectively arrived in the city and breathed fresh life into the ecosystem, there has been no turning back since then. Several startups have arisen from Chandigarh in recent years, including Jugnoo, LetsShave, EduRev, and Trideal among others, with funding from Kalaari Capital, Omnivore, Y Combinator, Indian Angel Network, Wipro Consumer Care Ventures, and others. Morpheus, India's first private startup accelerator, was also established in Chandigarh in 2008. It had incubated roughly 82 businesses when it closed in 2014, including CommonFloor and Practo. 
Many new enterprises have popped up in the city in the last two years, focusing on diverse industries. However, the Chandigarh-Panchkula-Mohali Tricity's success story was finally brought to light in July 2020, when PrepLadder was bought for $50 million by an ed-tech behemoth Unacademy. When PrepLadder, a two-year-old Chandigarh-based firm, was acquired for $50 million by Unacademy, a Facebook-backed ed-tech powerhouse, the spotlight was put on this small town in North India. The arrangement revealed that a startup's success narrative does not have to be written only in India's metropolitan cities. 
Chandigarh, India's first planned city, is now becoming a startup hotspot. As of July 2021, there were 558 IT startups in Chandigarh, according to Tracxn. Specialists also acknowledge that significant advancement is being made at the grassroots level. Chandigarh is making inroads into a variety of industries, from hyperlocal delivery firms to fashion startups to co-working spaces. Chandigarh is also considered a centre for small and medium-sized businesses (SMEs) and recognises the importance of innovation and entrepreneurship in the state's economic success. In addition, Chandigarh has an IT Park that houses MNCs such as  Dell, IBM, Infosys, and TechMahindra. 
A co-working space for entrepreneurs has been established at the SPIC Incubation Centre, IT Park, under the jurisdiction of the Chandigarh Administration's Department of Information Technology. It will help startups grow and foster entrepreneurship. These spaces were created to provide technology-based entrepreneurs with an avenue for identifying and supplying value-added services. Handholding these entrepreneurs is necessary to make their business proposals scaleable. Smaller businesses will quickly establish themselves in the region. The majority of incubated businesses are in between the last two stages of ideation, pre-prototype, MVP, and revenue. 
Additionally, the state government intends to launch "Startup Punjab" to create a robust ecosystem for promoting innovation and businesses. As a result of the entrepreneur's passion, a new ecosystem is forming around startups. Within the startup community, different co-working spaces have sprung up, including Startup in a Box, Start Hub Nation, Innov8, and many others. In addition, incubators and investor forums such as Chitkara Innovation Incubator, Startup Accelerator Chamber of Commerce (SACC), and Chandigarh Angel Networks are growing in the city to help the city's startup ecosystem expand and flourish. Chandigarh, a small city of a little over 10 lakh people, is now home to 558 digital businesses.
These are the Most Reputed Startups in Chandigarh.
1. PayMart
Legal Name- Paymart India Pvt. Ltd.
Sector- Financial Technology
Products & Services- Virtual ATM and Financial Services
Founders- Amit Narang, Jitender Singh, Suvir Chopra and G Pande
Date Of Starting- 2015
Geographical Range- India
Company Stage- Seed
Key Investors- India Accelerator, CIIE and Big Bridge Group
Funding Rounds- 3
Total Funding Amount- $ 422 K
Valuation- $ 2.4 Million
Chandigarh-based Paymart India Pvt Ltd (mypaymart.com) is a Fintech startup that aims to replace ATMs with a merchant network. It is a retail merchant aggregator that offers payment acceptance solutions to merchants. Retail merchants can use a payment acceptance gateway to accept over-the-counter payments. Money changing, domestic and international money transfer services are also available. The startup is dedicated to promoting financial inclusion in the country and running digital literacy programmes in collaboration with various institutions in rural areas. It wants to become India's first cash withdrawal gateway by partnering with all 60 Indian banks. 
With a significant presence in Punjab, Delhi NCR, Haryana, UP, Bihar, and the North East, it is a Reserve Bank regulated organisation with interests in FOREX, Financial Products, and Financial Inclusion. The startup is led by seasoned payment industry professionals who have spent more than 25 years working in every area of the country. The business is also one of its kind to debut service with India's largest private bank. It will be the first company in India to offer the service. The startup intends to partner with the majority of the Indian banks and become the country's first cash withdrawal gateway.
The fintech startup that wants to replace ATMs with a merchant network has also announced the launch of India's first virtual ATM in collaboration with ICICI Bank. It is the first startup in India to offer the service. Users of the Paymart app will be able to withdraw money from any nearby retailer without having to visit a bank or an ATM. UPI, SBI Pay, and SBI Buddy are some of the withdrawal platforms offered. Paymart India is led by veterans and professionals from the financial and banking industries, with a combined experience of more than 100 years. It is a full-fledged money changer regulated by the RBI and authorised to engage in business, foreign currency, and inward remittance.
While ATM withdrawals are still on the rise, their low penetration and accessibility are concerning. ATMs are sparsely distributed across India, with only 17 machines per 100,000 people. People still have to go long distances to withdraw cash in some places. PayMart, a technology platform that converts nearby merchants, retail outlets, pharmacies, restaurants, Kirana stores, and fuel pumps into virtual ATMs and allows cash withdrawals, is filling this void. This Chandigarh-based finance firm was a finalist in the National Startup Awards 2020. It is a well-known startup in Punjab.
2. uTrade Solutions
Legal Name- uTrade Solutions Pvt. Ltd.
Sector- Financial Technology
Products & Services- Risk Management and Financial Services
Founders- Ashish Grover and Kunal Nandwani
Date Of Starting- 2011
Geographical Range- Global
Company Stage- Acquired
Key Investors- Morpheus Gang, FinTech Innovation Lab and Axis Capital Partners
Funding Rounds- 8
Total Funding Amount- $ 938 K
Valuation- $ 4.73 Million
Acquired By- Share India
Acquisition Price- $ 1.84 Million
Chandigarh-based uTrdae Solutions is a fintech solutions startup that allows better trading for institutional and proprietary investors through multi-asset trading platforms, latency algorithm trading, and risk management. Over 50 major financial institutions and their end customers in over ten countries use its products. The startup works with its clients to add value to their businesses by customising solutions to meet their workflows and automating various trading operations.
The financial technology startup utrade Solutions specialises in low latency algorithmic trading systems for institutional investors and proprietary traders, as well as online and mobile trading platforms for retail brokers and comprehensive risk management solutions. Multi-asset trading platforms, algorithms, and analytics are among the items offered by this financial technology solutions startup. It has served clients in different countries including India, Singapore, Dubai, as well as clients in Indonesia, Turkey, and Africa among others.
The startup provides thorough portfolio and trade statistics with muTrade, a high-frequency trading platform that is offered along with numerous automated algorithms. The startups' investors can use products to examine the current and historical market and social media data to make informed trading decisions. uClear, a blockchain-based system for real-time clearing and settlement of contracts across the cash and derivatives portions of the financial markets, was introduced in June 2016 by the startup. 
As part of the first stage of adoption, the Over-the-Counter (OTC) segments without current central clearing infrastructure, like foreign exchange (FX) and fixed income securities markets, will be leading the way. The startups' products and services are used by 50 major financial institutions and their end customers in more than ten countries. The startup was awarded the Most Innovative Idea of the Year Award by Accenture's Fintech Innovation Lab Award in London.
3. AgNext
Legal Name- AgNext Technologies Pvt. Ltd.
Sector- Agricultural Technology
Products & Services- Farm and Inventory Management Services
Founders- Deepak Jaiswal, Sparsh Kaur, Taranjeet Bhamra and Mrigank Sharad
Date Of Starting- 2016
Geographical Range- Asia
Company Stage- Series A
Key Investors- Kalaari Capital, Falcon Edge Capital, IKP Knowledge Park and Karnataka Startup Cell
Funding Rounds- 5
Total Funding Amount- $ 25.3 Million
Valuation- $ 50.4 Million
AgNext, a fast-growing AgTech startup based in Chandigarh, was founded in 2016 to improve the quality and confidence in food value chains by making them safer, more transparent, and more equitable. The startup provides agri-businesses with a uniquely integrated, AI-driven SaaS platform for automated and instant food quality findings, with the digitalization of food quality assessment as the main focus. It is a fast-growing agriculture startup in Punjab that aims to revolutionise agricultural technologies to ensure food safety. 
Making use of data science AgNext has developed food assessment equipment that is quick, accurate, and transportable. The startup offers a platform for tracking and improving the quality of agricultural food. It provides farmers with solutions for post-harvest procurement assessment and management, inventory monitoring and control, food traceability, automated quality audits, and other farm tasks. The company markets hardware, software, and analytics for agricultural and food quality estimation.
ICAR-NAARM (AgTech Incubator by ICAR, Government of India) had incubated the startup at IIT Kharagpur. AgNext received its first seed grant from an IDEA National Agriculture Research in 2017, after being incubated at IIT Kharagpur. Omnivore and Kalaari venture funds are major investors in this agri-tech startup. The startup has recently received AWI's Falcon Edge Capital's largest Series A funding in the AgTech market. 
It received TIECON Best Product Award, Agriculture Innovation Award by CII, Best Innovation Award at ESRI India Summit 2018, CII & ISRAEL AgTech Best Innovation Award, AI Gamechangers award by NASSCOM, Google for the startup accelerator programme. Associated Chamber of Commerce Emerging Startup Award, Finalist in Future Food Asia 2020, Most Innovative Agri Startup Award by FICCI, and Best AgriTech Startup award by Ministry of Agriculture, India in Outlook awards 2020 are the honours and achievements received by the startup.
4. PumpKart
Legal Name- Grow India Ventures Pvt. Ltd.
Sector- E-commerce, Manufacturing and Agriculture
Products & Services- Farm Machinery and Agricultural Equipment
Founders- K.S. Bhatia and Kamal Kakkar
Date Of Starting- 2014
Geographical Range- India
Company Stage- Seed
Key Investors- Censie, Samruddhi, Dinesh Dua and Ritesh Malik
Funding Rounds- 3
Total Funding Amount- $ 2.13 Million
Valuation- $ 9.87 Million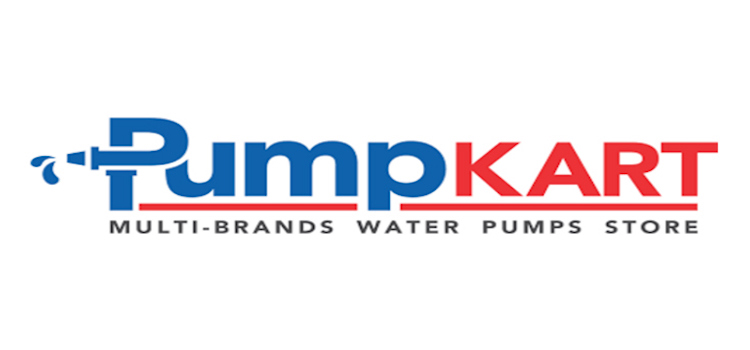 Pumpkart, a Chandigarh-based start-up, is India's largest online marketplace for water pumps. It's a one-stop-shop for all types of pumps, whether they're for agricultural, home, or commercial use. KS Bhatia founded the company to organise the Indian water pump business, which is currently a highly unorganised sector. The startup is one of the largest and most well-organized B2B2C marketplaces for agricultural machinery and equipment. Pumpkart is on a mission to transform India's agricultural sector while also securing the development of rural India.
It is an online store in India that sells agricultural and domestic pumps. The startups' pumps are supplied by the best manufacturers on the Indian subcontinent and are built to provide maximum displacement, minimal energy consumption, and exceptional efficiency. Pumpkart was founded in 2014 to assist and manage Punjab's incredibly unorganised water pump sector. It now has 8000+ resellers and 26 franchise partners spread throughout four small states, Punjab, Haryana, Himachal Pradesh, and Jammu and Kashmir.
The pumps are sold on an online B2B marketplace. It's used for a variety of reasons, including agriculture, residential, and commercial. The startup also deals in accessories and gadgets for the bathroom and garden, such as heaters and water purifiers. There is an Android app available. It maintains actual inventory for products and has direct relationships with around 200 manufacturers and 1000 dealers across India. Pumpkart has also created an exclusive store in Chandigarh called Pumpkart.com touch, with plans to add 100 more in the following four years.
Monoblock pumps, submersible pumps, solar pumps, open-well pumps, pressure booster pumps, agricultural accessories, and borewell pumps are just a few of the pump types they present. The platform unifies all business partners' processes into a single platform. Customers can obtain their personalised price list and product offers by just logging in to a website. Pumpkart has a staff of individuals who are responsible for technical support, internet promotions, logistics, customer service, and business growth. It also offers website building and networking services.
When it comes to online marketplaces for water pumps, Pumpkart claims to be the first in India. The startup has invested in Google AdWords and acquired visibility in both Google US and UK, thanks to the presence of a specialised team dedicated to search engine optimization. It has also entered into an arrangement with the Indian government to serve the country's 2.5 lakh government-facilitated kiosks. The startup will originally serve 5% of the overall network of Government Common Service Centres.
5. Jugnoo
Legal Name- Socomo Technologies Pvt. Ltd.
Sector- Transportation, Mobility and Software
Products & Services- Digital Mobility Solutions and Services
Founders- Chinmay Agarwal and Samar Singla
Date Of Starting- 2014
Geographical Range- India
Company Stage- Series B
Key Investors- Paytm, Rocketship, JCurve and K Startup Grand Challenge
Funding Rounds- 5
Total Funding Amount- $ 17 Million
Valuation- $ 53.9 Million
Based in the city of Chandigarh, Jugnoo is India's first auto-rickshaw aggregator, founded in 2014 by Samar Singla and Chinmaya Agarwal to make daily commutes easy and trustworthy. Jugnoo is an auto-rickshaw hailing and hyperlocal delivery startup that operates through an app. Passengers can order a ride to their doorstep, which will be accepted by a local driver who will arrive at the passengers' location. With just a few clicks, it connects riders with auto-rickshaws. The startups' auto app is available on all major smartphone platforms, including iOS, Android, and Windows. The aim is to be the city's most cheap A-2-B transportation alternative for app users.
It is endeavouring to boost market efficiency to the point where drivers' ultimate earnings through the startup should be much more than what they were earning on the road, and customers receive a reliable and cost-effective mode of transportation. The aim was to use a mobile app to tap into a potential public transportation medium in tier 2 and tier 3 cities, namely the auto-rickshaw, so that users could hail them and auto drivers could save time waiting, like taxi services such as Ola. The Jugnoo Facebook bot can also be used to book Jugnoo rides. Pricing for Jugnoo automobiles varies by the city when it comes to the auto aggregator service. 
The startup began as an on-demand auto rickshaw service, with a variety of user-friendly features to make booking a ride easier for users. Jugnoo Bot, which allowed Facebook users to schedule a ride through Facebook Messenger, Jugnoo's website, or its Facebook page, was debuted in 2016. Drivers can also use Jugnoo's Multilingual interface, which supports over eight languages in addition to English. As Jugnoo's reputation as an auto-rickshaw aggregator grew, the startups' founders leapt into action and introduced a slew of other services. It provides a Flight map which is a comprehensive routing solution for travel salespeople and automobile routing issues.
The startup recently launched the Jugnoo Deliveries B2B delivery network, which makes use of existing auto-rickshaws in the network to make deliveries during their downtime. Fresh fruits and vegetables, as well as ready-to-eat meals, are also delivered. Vendors can use Jugnoo delivery (earlier known as Dodo delivery) to send goods to their clients. Fatafat, Hyperlocal food, grocery, and vegetable deliveries are also provided by the startup. Fatafat was decommissioned in October of 2015. After acquiring SabKuch Fresh, the service was relaunched in Chandigarh in May 2016. Jugnoo meals were previously introduced by the corporation. 
In 2017, it was relaunched as Menus after being shut down in October 2015. Burger King, Pizza Hut, and Subway are among the popular eateries and retailers that have joined Jugnoo Menus. The AskLocal feature of the Jugnoo mobile application not only provides users with local information, but also facilitates questions, recommendations, and content sharing. This is a geolocation-based platform that's available in all of Jugnoo's locations. Jugnoo has raised $16 million in venture capital from seven investors in three rounds, with around 100,000 transactions each month across 45+ cities. Paytm, Snow Leopard Ventures, and Kunal Bahl are among the investors on their list. 
6. Finvasia
Legal Name- Finvasia Pvt. Ltd.
Sector- Financial Technology
Products & Services- Financial Services
Founders- Kanwal Singh, Tajinder Singh, Paramjeet Kaur and Sarvjeet Virk
Date Of Starting- 2009
Geographical Range- Global
Company Stage- Seed 
Key Investors- Intrinsic Investments, Bharat Talvar and Praveen Talvar
Funding Rounds- 2
Total Funding Amount- $ 1.53 Million
Valuation- $ 21.9 Million
Finvasia, a fintech startup that offers a wide range of brokerage services, was formed by brothers Tajinder Singh Virk and Sarvjeet Singh Virk, both from Chandigarh. The startup, which was created in Canada, began operations in Chandigarh, India, intending to provide financial solutions to the retail sector. The startup has a diverse business model, providing services such as asset management, capital market advising, investment banking, currency hedging, commodities, equities, and derivatives brokerage. The startup also provides institutional and retail clients with a variety of technology solutions. 
Its group operate in a collegiate environment and has the opportunity to work on a wide range of brands, products, technologies, and industry segments, as well as gain more global exposure by collaborating with teams from all over the world. Finvasia is a multi-disciplinary, global startup that owns and operates several brands in the financial services, technology, real estate, and healthcare industries. Fxview, Shoonya, ACT Trader, CapitalWallet, Zulutrade, AAAfx, StackFlow, Finvasia estates, Gini Health, BodyLoop, and Portfolios.com are some of Finvasia's well-known brands.
Finvasia offers its users an internet platform via which they can trade in Indian financial exchanges for no brokerage fees. The startup offers equities, futures and options, currencies, and commodities trading. The firm offers several trading platforms, including NEST, NOW, Ami-Broker, and others. The company does not charge for trading, only for technology and platforms. Currency hedging, inventory hedging, asset-based lending, initial margin lending, and lending against stock are among the company's other services.
Finvasia has managed funds for some of Wall Street's most well-known hedge funds, launched India's first and only commission-free ecosystem for listed and fee-based financial products, provided technology to some of the world's most well-known listed and unlisted financial services entities, launched a medically proven diabetes reversal programme, and engaged scientists from various fields to build nano and micro media. It has served a few million clients in over 180 countries directly or through one of its subsidiaries over the previous 13 years.
Finvasia began in Canada in 2009 and expanded into India after registering as a Foreign Institutional Investor with the Securities and Exchange Board of India (SEBI) (FII, now FPI). It specializes in Brokerage Services (MCX, NSE, BSE, NYSE), Funding Prop Traders, and Forex Broking for FII (now FPI), Investment Research, Compliance, and Tax Planning for FII (now FPI). 
The startup is an equal opportunity employer that values and promotes diversity and inclusion in the workplace. Over 350 people work in its offices in India, the United Kingdom, Cyprus, Canada, Greece, and the United States. Finvasia offers commodities, stocks, and FX brokerage services, as well as research consultancy, corporate funding, real estate, structured investments, asset management, currency hedging, mutual funds, and financing. After acquiring regulatory clearances from the NSE and MCX, the business joined the retail brokerage sector in 2013.
7. Jiyyo
Legal Name- Jiyyo Innovations Pvt. Ltd.
Sector- Health Technology and Medical technology
Products & Services- Medical and Healthcare Services
Founders- Jahid Ali, Siddharth Angrish and Meghna Sharma
Date Of Starting- 2016
Geographical Range- India
Company Stage- Seed
Key Investors- 91 Springboard, Sanjay Nagi and Namrata Upadhayay
Funding Rounds- 2
Total Funding Amount- $ 829 K
Valuation- $ 5.04 Million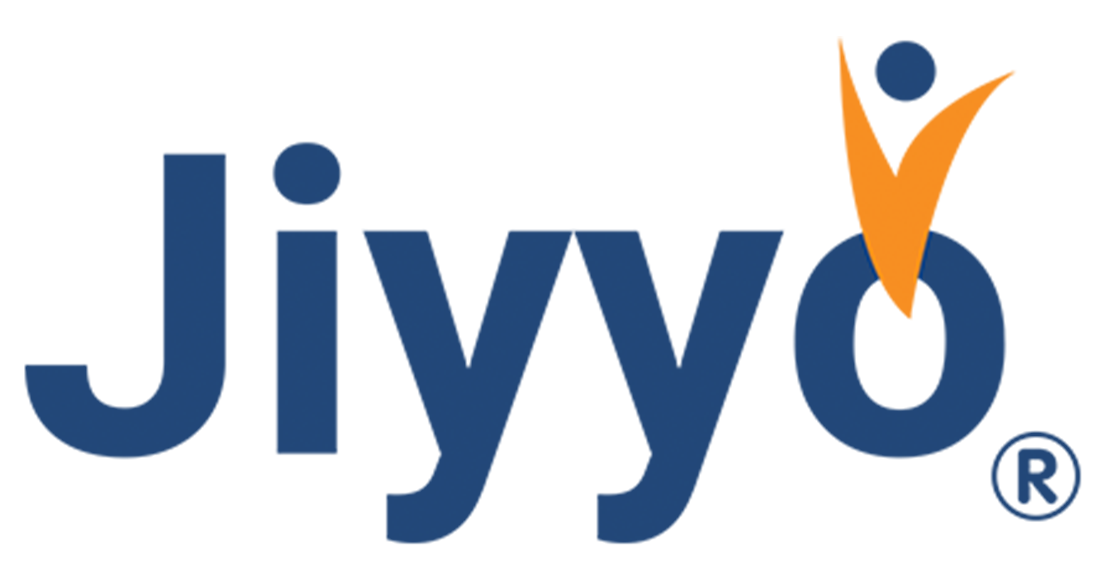 Chandigarh-based startup Jiyyo is a website that allows users to look for and compare rates for medications, medical procedures, and other services. Users can look up rates for services at any of the listed hospitals, labs, and pharmacies. Jiyyo is also an AI-enabled Patient Care Coordination Platform (mobile/web) featuring TeleMedicine and Networking features for doctor-doctor, patient-doctor, patient-chemist, and hospital-referring doctor interactions.
Meghna (Computer Science from IIT Roorkee) and Siddharth (MS in Computer Science from John Hopkins and IIT Roorkee)  founded Jiyyo (MBBS & MD Pediatrics). Under franchisee models, the startup partners with local healthcare providers such as clinic owners and pharmacists to provide telemedicine services. Jiyyo's E-Clinics are owned by franchisee partners in this arrangement. It offers a complete set of hardware and software for productive communication. The presence of the E-Clinic owners during the session eliminates language obstacles and trust difficulties.
Jiyyo Mitra e-Clinics are Telemedicine Powered HealthCare Facilities in rural and semi-urban India, empowering existing clinics, medical stores, and nursing homes. They connect rural patients with the Jiyyo platform's thousands of qualified city-based doctors. Even though rural India accounts for 68 per cent of the population, it has a low doctor density. Because there are essentially no specialist doctors in India, 68 per cent of the people must go to cities to receive any kind of specialised care.
Every day, millions of patients in India and much of the developing globe are referred to primary, secondary, and tertiary healthcare providers. This depicts the huge flow of patients between villages, towns, and cities. The majority of this data is untracked and unoptimized. This startup created a platform to handle and analyse this data, effectively creating a referral network with several chances for health care professionals to collaborate. Jiyyo uses telemedicine to connect current healthcare facilities in rural and semi-urban areas to competent and speciality doctors in cities.
Jiyyo has grown its network to 250+ E-Clinics in 55 districts throughout UP, Bihar, Rajasthan, MP, Chhattisgarh, Punjab, Jharkhand, and other states in the last year. The startup has onboarded over 600 doctors from ten different cities and has served over 20,000 patients to date. The startup has been adding roughly two E-Clinics every day in recent months. Jiyyo allows care providers such as general practitioners, specialists, medical labs, and medical stores to expand their services and helps them to earn more money through its platform.
8. Gozocabs
Legal Name- Gozo Technologies Pvt. Ltd.
Sector- Travel Arrangements
Products & Services- Intercity Cab services
Founders- Deepesh Arora, Ranjot Singh Sobti, Gurcharan Singh and Alok Kumar Srivastava
Date Of Starting- 2012
Geographical Range- India
Company Stage- Seed
Key Investors- Program Controls Inc, iTech Solutions, Arbk and Itechsolinc
Funding Rounds- 6
Total Funding Amount- $ 2.68 Million
Valuation- $ 18.5 Million
Gozocabs is a travel technology startup based in Chandigarh that is changing the way India travels between cities via taxi. It has a large network of taxis across India that are solely used for outstation trips. Business travellers, international visitors, and corporate users are among its clients. Gozocabs is one of the startups that aim to deliver value to its customers by charging only for one-way trips. It can give this value because of the backend matchmaking Gozo does, as well as the vendor network it has developed.
As a taxi company, it wants the customers to be able to travel between cities comfortably, economically, and without having to negotiate over price or sacrifice quality. The startups' goal as a travel platform is to go beyond the taxi journey and provide clients with a personalised and unique vacation, whether it's for business or pleasure. It is an app-based platform for booking intercity taxis. It aids in the organisation of the intercity taxi industry. Instead of a one-way passenger paying a round-trip fare, it gives the cab to a returning customer, increasing the cab's earnings. 
The startup was founded in the middle of 2012 and has been steadily developing since then. Gozocabs, which currently operates seven routes to more than 20 destinations (including a recently launched route to Leh), reached a peak in June when they completed 400 journeys. Gozocabs' average ticket size is INR 3.5k, and the startup is working to automate the process to achieve scale. It assembles high-quality taxis from an India-wide network and connects a customer's need for a cab with a taxi driver who would provide a 'delight' service. 
Quality service, continuous communication, complete transparency, and a focus on building long-term client relationships are the cornerstones of its business. The platform uses technology to turn one-way rides into round trips for taxi drivers, resulting in a win-win situation for everyone involved. Customers save 10 to 50% compared to paying for a round-trip, and operators reduce their unbilled kilometres. The startups' mission is to be India's most trusted travel experience provider.
In India, cab space was a significant issue, and numerous players entered to manage the space, taking inspiration from what redBus achieved with buses. The area has piqued the interest of investors, and businesses have attempted to tackle the problem from several angles. Gozocabs has roughly 40 vendors on board, and the three-person team currently handles the majority of the matchmaking manually. The startup is now focused on expanding its footprint in North India before going out to other zones, and they are in talks with investors to help them scale.
9. Altruist Technologies
Legal Name- Altruist Technologies Pvt. Ltd.
Sector- IT Services and IT Consulting
Products & Services- Software, Internet and Computer Services
Founders- Anuj Aggarwal and Dheeraj Aggarwal
Date Of Starting- 2005
Geographical Range- Global
Company Stage- Seed
Key Investors- Times Internet and Kalaari Capital
Funding Rounds- 4
Total Funding Amount- $ 262 K
Valuation- $ 44 Million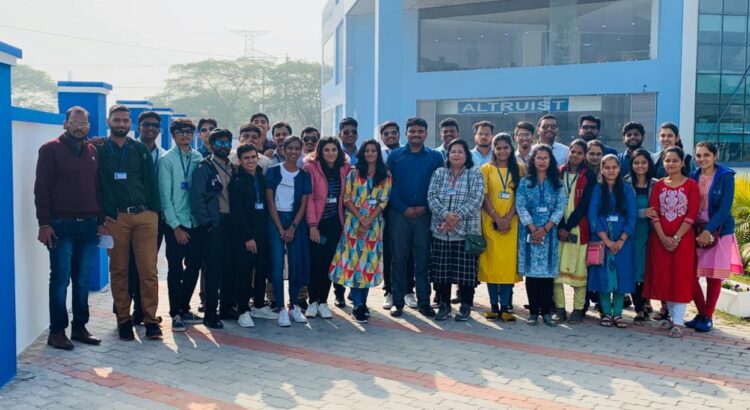 Chandigarh based startup Altruist Technologies was founded in 2005 and has quickly grown to become a market leader in the Mobile Social Networking arena in India, Indonesia, and Nigeria, as well as other similar locations. It runs jobs on the phone, coordinates end-to-end mobile/digital strategy for many media clients and brands, and hosts and manages voice infrastructure for key content owners and distributors, in addition to its flagship voice-based mobile social network. It has ventured into M-Governance, Handset-based applications, and a video-sharing platform with success.
The startup is a provider of a mobile social network that aims to provide a variety of MVAS services. Web-based value-added services, information technology, business process outsourcing, and interactive communication solutions are among the company's offerings, allowing corporate clients to conduct due diligence, operational evaluations, business prospect analysis, and interim management. Through its expertise, it provides Voice and Web-Based Value Added Services, WASPs, ISPs, CSPs, to its corporate clients.
In India, Indonesia, and Nigeria, Altruist Technologies delivers mobile VAS (value-added services) to telecom operators, carriers, and ISPs, as well as IT solutions to government and business customers. Mobile video chat, mobile navigator, VoIP platform, and mobile content are some of the white label social networking technologies available on the startups' platform. Online recruitment portal, GPS-enabled vehicle monitoring system, and website design and development are among the company's IT offerings. In India, it claims to have 100% telecom subscriber coverage, whereas Nigeria has 70% and Indonesia has 50%.
The startup is the clear market leader in the Indian MVAS market's social networking arena. It has the great technological capability to provide a wide range of MVAS services. Altruist has partnerships with all of India's major telecom companies, reaching over 55% of the country's total mobile customers. With its diligence, operations reviews, business prospects analysis, and interim management, the startup has established itself as a proven company in the field of Voice and Web-Based Value Added Services, Business Process Outsourcing, Information Technology, and Interactive Communication solutions to Carrier, WASP, ISP, CSP, and Corporate clients.
Over time, the company's phenomenal expansion led to the acquisition of other businesses. Mobile2win was the first to be acquired by the startup. Until now, the Altruist Umbrella has covered more than a dozen businesses. The startup now has a presence in more than 45 countries throughout the world, with a workforce of ten thousand people. They have offices in Jaipur, Bangalore, Kolkata, Gurgaon, Mumbai, Bhopal, and other cities across India. It has won a slew of honours and accolades throughout the years. It was recently recognised as the fastest-growing SME by CRISIL in the 10th Emerging Indian Awards.
10. Lets Shave
Legal Name- LetsShave Pvt. Ltd.
Sector- Manufacturing and Beauty/ Personal Care
Products & Services- Beauty and Personal Care Products
Founders- Sidharth Oberoi and Ashwani Oberoi
Date Of Starting- 2015
Geographical Range- India
Company Stage- Series A
Key Investors- Dorco and Wipro Consumer Care Ventures
Funding Rounds- 2
Total Funding Amount- $ 2.62 Million
Valuation- $ 9.11 Million
Chandigarh-based startup LetsShave is primarily a shaving company, although it is steadily growing into grooming. Under the LetsShave brand, it sells a high-quality portfolio of men's and women's luxury shaving products. LetsShave.com has written a fantastic success story since its start in November 2015, and it now ranks among India's top 50 most promising brands. The startup has taken the risk of disrupting a mostly monopolised market in desperate need of distinction.
LetsShave.com is an online grooming brand. Shaving products for men and women are available on a subscription basis through the company. The startup claims to have India's first six-blade razor, as well as a proprietary common docking system. Men's razors, beard & hair care, women's razors, shower care, shave care, face & body care, accessories, and more are among the company's product offerings. It has recently expanded into the sectors of showers, body care, beard products, and electric trimmers. 
The startup has a strategic partnership with Dorco, a Korean razor manufacturer with over 60 years of experience. The startup has a user base of over half a million clients and serves over 18,000 pin codes in India, with a promising repeat rate of over 40%. LetsShave.com items are also available on Amazon, Flipkart, Nykaa, Bigbasket, Snapdeal, and other marketplaces. It is a web-only business that caters to the purchasing habits of millennials and Generation Z. With such a concentration, the company has been able to cut out the middlemen, allowing customers to pay simply for the actual quality of the products.
LetsShave is a self-funded startup that has grown to over 100,000 users in just eight months. Through cutting-edge manufacturing technology, the company has created the world's first 6-blade razor with a trimmer for both men and women. It is the first Indian firm to form an exclusive relationship with Dorco, Asia's leading shaving product manufacturer. LetsShave.com is also a socially conscious firm because of its attractive eco-friendly packaging. LetsShave sells a high-quality line of shaving and grooming products for men and women.
The startup claims to provide the greatest razor blades in the world for both men and women. It was the first to develop a 6 Blade Razor, and its research team is always coming up with innovative ways to make its customers look and feel better. The startup, a revolutionary men's and women's grooming firm based in Chandigarh, was just named 'India's Most Promising Brand 2016' at the World Consulting & Research Corporation (WCRC) IdeasFest, held at the Grand Hyatt in Goa. The startup received this honour for outstanding performance and the implementation of cutting-edge technology in its industry.
Conclusion
Chandigarh, India's first planned city, is on its way to becoming a startup hotspot. According to Tracxn, there are currently 379 IT startups in Punjab's capital city. In the Tri-City region (Chandigarh, Panchkula, and Mohali), the startup success story is moving beyond a few VC-backed names and starting to form its narrative. Punjab is also regarded as a centre for small and medium-sized businesses (SMEs), and it recognises the importance of innovation and entrepreneurship in the state's economy. 
The Entrepreneur Development Centre Co-working Space, built by SPIC under the jurisdiction of the Chandigarh Administration's Department of Information Technology, is now fully operating in the SPIC Incubation Centre, IT Park, to give startups a boost and foster entrepreneurship. Coworking spaces were created to give a platform for technology-based entrepreneurs to identify and supply value-added services. Vineet Khurana, a Strategic Advisor at the Startup Accelerator Chamber of Commerce (SACC), says that this foundation is often overlooked or undervalued.
Also, the state intends to launch "Startup Punjab" to create a robust ecosystem for fostering innovation and businesses. The Morpheus, India's first private startup accelerator, was founded in Chandigarh in 2008. It had incubated roughly 82 firms when it closed in 2014, including CommonFloor and Practo. In addition, Chandigarh also has an IT Park that houses MNCs such as Infosys, Dell, IBM, and TechMahindra. Chandigarh is making inroads into a variety of industries, from hyperlocal delivery firms to fashion startups to co-working spaces.
edited and proofread by nikita sharma