Trends
Top 10 Promising & Scalable Startups In Amritsar
Top 10 Promising & Scalable Startups In Amritsar
Startups: Innovative and bright minds are aiding entrepreneurship and growth throughout India. This entrepreneurial wave has changed the environment in Punjab, a state known for its enterprising spirit. Today, youth are not concerned about joining startups. The startup companies that they found were growing rapidly in Punjab.
Innovations can be validated through startups and brought to market through them. This is particularly true for more disruptive ideas. The startup encapsulates all the necessary elements but only the most important elements to building innovations with the least amount of "wasted" resources combined with the greatest motivation and drive.
Creating jobs and attracting foreign direct investments are the major functions of startups. Most jobs created in the private sector in the last twenty-five years have come from less than five years old business. According to the Kauffman Foundation and Institute for Competitiveness & Prosperity study, between 1988 and 2011, companies older than five years destroyed more jobs than they created in almost all of them."
A few decades ago, Amritsar was a very prominent business hub. However, the city has been unable to compete with the global market due to the changing socio-economic environment and the failure to keep up with technological advances.
There may be some blame to be put on draconian government policies.
The loss of confidence of its people and business community outside results from the lack of recognition of changing global business dynamics, slower adoption of technology, and a lack of a growth mindset.
The consumption of technology in India has skyrocketed. As a result, more people have access to the Internet. As ompared to the world, smartphones and data are the most economical commodities.
Technology-driven economic growth can change lives of thousands of people by enlarging their employment opportunities, improving their skills, and leveling up their chances in the global market. 
Because high-speed Internet is becoming more widely available, we can now foster and build technology enterprises that can handle clients globally while remaining in the comfort of our city.
The expansion of technology enterprises will outstrip traditional economic sectors in the next years.
Flipkart and Ola were founded by entrepreneurs who studied in Punjab but decided to set up their businesses in Tier 1 cities. A new initiative, Startup Punjab, aims to change this. Punjab government works with technical universities to set up incubation centers and establish a fund of Rs. 100 crore for startups under this scheme. The government also provided support to private incubators and accelerators.
What is a Startup?
In a startup, the idea or problem that the founders are trying to resolve has the potential for business opportunities and consequences. As a result, development often begins even before an actual company is born with a concept, an idea, or a problem that could solve—creating a founding team aligned with a shared vision to make that vision a reality.
A company's founders must build a co-founder team with the necessary skills and abilities to validate product/market fit, and problem/solution fit before scaling into a important company and self-sustaining business. 
To help build a real growing business and organization that captures the value created as a great company, startups need a solid and dedicated founding team and an innovation process that leads to a value-generating product and business model.
Entrepreneurship vs. Startups vs. SMEs vs. Scaleups
The importance of a common understanding cannot be understated. It is unlikely that discourse startups or ecosystems can take root without clearly understanding what specific terms mean. Unfortunately, many terms are misunderstood or misused in startups and startup ecosystems.
The startup is not an officially defined term anywhere in the world, so when choosing a definition for a specific use case. You need to keep the definition logically aligned to more commonly occurring definitions, as well as a comparison it with the usage of other commonly associated terms to provide a logical and reasonable division while also making sense to those from outside the business seeking to understand its meaning and use.
A startup is an entrepreneurial team, not an entrepreneur. While the media often highlights individuals over teams, many team members may not be as visible as they would like, even if the media visibility benefits the business.
Furthermore, it is becoming increasingly understood that a startup is not only a smaller version of a large company but a "structure formed to find a repeatable and scalable business model," that is, an business in the process of finding growth metrics throughout its development, which are not limited to revenues or profits until possible or feasible, but also by market share, number of users, etc. – even when a product or a service is free.
For these reasons, startups cannot be classified just by their size (SME, Mid Cap, or Large Corporation), resources (number of employees, profits, assets, etc.), or age.
Instead, startups can range from a few co-founders and an idea, in some cases even without having registered a company yet, to a several-year-old company with tens or even hundreds of employees, regardless of whether the company has made or not made any profits or revenue for several years while focusing on building the company's value and scaling the opportunity in other ways (assets, market position, reach, recognition, scale, brand, etc.). Startups sometimes choose not to refer to themselves as startups when it suits their purposes, such as if they want to appear more stable or mature, for instance, with a large customer base.
Further mixing things up, we have started to hear the term "scaleup" in recent years, which is another related term. Although this is logically a company in a scaling phase, it's important to understand that it's not restricted to startups that have reached a scaling phase but can also be applied to mature companies that have found a new scaling mode as a result of a new product or service and/or new owners with new growth ambitions and/or business models.
At the same time, due to the rapid development of technology, the internet, software, open-source concepts, APIs, app stores and other platforms, crowdfunding, ICOs, and other platforms, startups are no longer as reliant on risk capital in the form of venture capital, business angel funding, equity crowdfunding, and other forms of risk capital to make a "funding round" or even an "exit," as something that is required for building a successful startup. While a successful investment round can be one form of good indicator among others, it should not be used as a criterion or measure of true success but rather as a single milestone.
There are several options when it comes to choosing a strategy. It makes sense to build the business from an investment standpoint and have a backup plan in case that turns out to be the best strategy. It is also good for the business if it has the qualities an investor looks for in a startup. 
Compared with all other key factors for startup success, the topic of "investors" and "search for investments" are overrepresented in startup ecosystem support targets.
Keep your eyes on the prize while keeping your feet on the ground. It is vital for any project to determine what the opportunity is and how much time, effort, and resources are required to achieve our objectives. The only way to provide the solution you seek is to find out who is being served by your contribution, product, and service. No business plan needs to be perfectly defined, but you need to know from where you will earn income, who will benefit from the project's outcomes, and who is competing with you to offer a better solution than you.
The success of entrepreneurs is often tied to projects that achieve great results despite being far off from what they set out to accomplish. Keeping your goals in mind daily will help prevent them from being blurred, as we tend to forget them easily. But don't let the focus prevent you from noticing those opportunities along the way that could lead you back to success if the project takes a turn. 
1. Jugnoo
Jugnoo makes daily commutes easy and reliable by offering auto-rickshaws through its first-ever auto-rickshaw aggregation, founded in 2014 by Chinmay Agarwal and Samar Singla. Several clicks are all it takes to connect riders with autorickshaws.
The company Jugnoo has recently launched 'Dodo Deliveries.' This service enables auto-rickshaws in their idle time to do deliveries as part of its B2B delivery network. Fresh produce is also delivered, along with ready-to-eat meals.
In three rounds of funding, Jugnoo has secured $16 million in venture funding from 7 investors, enabling it to process 10,001 transactions per month across 45+ cities. Paytm, Snow Leopard Ventures, and Kunal Bahl, and other investors. For more information, please read the Jugnoo startup story.
Company Overview
| | |
| --- | --- |
| Legal Name | Jugnoo |
| Industries | Logistics |
| Founder(s) | Chinmay Agarwal & Samar Singla |
| Founded Date | 2014 |
| Total Funding Amount | $16 million |
| Investors | Paytm, Snow Leopard Ventures, and Kunal Bahl, and other investors. |
2. eBike 
Dr. Irfan Khan the founder of eBike. In his journey to Dalhousie, Dr. Armaan went through different cities like Bangalore, Mumbai, Delhi, and Chandigarh before completing his Ph.D. in Alternative Medicine from Colombo. Then, he took a post as general manager for one of Dalhousie's biggest hotels after he started working for several large-scale companies. As a result of his learning many things, I started Swachh Dalhousie in Dalhousie before the Indian government announced Swachh Bharat.
Thus, he wanted to start a concept that would be environmentally friendly. Previously, he had a company THINK DIFFERENT CONSULTING, through which we owned several franchises. Still, he always wanted to start a green business, so he founded a company called eBike in 2017, and he is the Founder Director. We began testing the product in Amritsar in 2018. 
In the words of the founder, "we are focusing on pollution and traffic, two of the biggest problems faced by our country and several others around the world." One in eight deaths in the country is caused by air pollution and a quarter of that is due to vehicles, which can solve.
Three platforms are now available for eBike, eBike Taxi, eBike Rental, and eBike Delivery.
Tourists, riders, and other sectors utilize rental motorcycles in India, so firms use many fuel bikes for rentals. Here at eBike, we will supply the bike at the cost of fuel when a customer rents it, and it will be pollution-free, which is growing.

When it comes to Bike Taxi, there are many fleet bikes available, and we at eBike Taxi will give last-mile connections at a low cost, which is India's largest challenge.

Delivery is a powerful market share in India. All commodities, food, and other items are delivered using gasoline motorcycles and other fuel-based vehicles; therefore, we would like to switch to an electric way. Could solve the problem by using eBikes to deliver as lakhs of bikes are involved in the delivery and they contribute to pollution.
During his tenure at his clinic in Dalhousie, Irfan Khan noticed tourists weren't maintaining the city's cleanliness. So in 2014, he started a non-governmental business to keep Dalhousie clean. 
The NGO organized many successful campaigns, supported by students and employees alike. Finally, it chose to look into electric vehicles to do more for the environment. Irfan founded eBikeGo in 2017, and the company began operating a year later.
eBikeGo, based in Amritsar, Punjab, is an electric two-wheeler rental platform that offers everyone a cost-effective and environmentally responsible mode of transportation.
"It aims to address the issue of local travel by offering safer, cleaner, and less expensive transportation." Moreover, "eBikeGo intends to be one of the leading service providers by renting and delivering its outstanding eBike at the cheapest costs," adds Irfan.
Irfan brought on Kedar Soman as a co-founder and chief technology officer. Kedar, who has worked in manufacturing for over 20 years in India, the United States, and Japan, met Irfan through common connections.
eBikeGo now employs 16 individuals, with six members of its core staff. Anuj Bali, CS; Milind Garud, CFO; Hari Kiran, Project Head; and Abhijit K, a CXO executive, make up the core team.
"A consumer can reserve a scooter by visiting our website or phoning our customer service line. In addition, to attract customers, we conduct brand events in all of our partner offices. "We offer a 24-hour assistance service where we replace the scooter if there is an issue," Irfan explains.
Getting the right scooters and battery that would allow for longer use and range was one of the challenges the team faced. When users took their bikes out for days, they had difficulty charging them since lead-acid-based vehicles could not remove the battery from the vehicle.
We used scooters with lithium-ion batteries to overcome this problem, so rather than charging the scooter, we could charge the batteries. "Customers can manage this by taking it to their rooms and charging it," Irfan explains. 
All scooters are manufactured by Okinawa Autotech in Gurugram, though plans include scooters made by other OEMs.
A detachable and rechargeable Li-on battery powers these electric scooters. They are powered by 60V/26AH lithium batteries. In addition, team members have partnered with companies that provide delivery services and vehicle rentals. He says franchise owners can provide all services while getting 90 percent of the revenue. 
With 55 kilometers per hour, eBikeGo can cover approximately 100 kilometers after two hours of charging. There is a 20 rupee charge for a 55 km/h average speed. So rent a bike for 30 minutes for as little as 20 rupees. 
Amritsar, Delhi, Jaipur, Ludhiana, and Agra is the cities where the platform is currently operational. The team promises to create a monthly revenue of Rs 12 lakh with daily average revenue of Rs 40,000 using a fleet of 300 bikes.
eBikeGo was founded on a shoestring budget and has since acquired an unknown amount of funding headed by Startup Buddy in 2019. Rohit Chanana, Founder, Sarcha Advisory; Sukhbir Singh, Rajesh Sawhney, Co-Founder of Innerchef; Siddhartha Ahluwalia, Founder of 100x Entrepreneur; Milind Garud, Arun Gholap, and Shantanu Vinekar, and others, participated in the round.
According to PS Market Research, the Indian electric scooter and motorbike market produced $80 million in revenue in 2018. Currently, the EV industry is growing at a 36 percent CAGR.
The EV space is heating thanks to the recent government push.
A Mumbai-based EV startup, Tork Motors, has recently received investments from Ratan Tata, the former Chairman of Tata Sons. eBikeGo competes with Yulu, Ather Energy, Orxa Energies, GoGreenBOV, TresMoto, and Hero Electric's B2B division.
Bounce and Vogo, for example, are putting a lot of emphasis on the EV category. "Competitors who use fuel scooters spend most of their money on gasoline," Irfan says of the startup's differentiator. For example, if a person rents a Honda Activa for Rs 400 per day, they will need to fill the vehicle with Rs 200 worth of gasoline. On the other hand, for a fully charged scooter, we only charge Rs 200."
With rising demand for electric vehicles, eBikeGo is now expanding across India and increasing the number of its fleet in areas where it already operates.
Furthermore, it is looking to expand its service network in different cities to offer better solutions to individuals and companies that own and use two-wheelers. As a result, two lakh bikes will be available in 100 towns and cities within two years.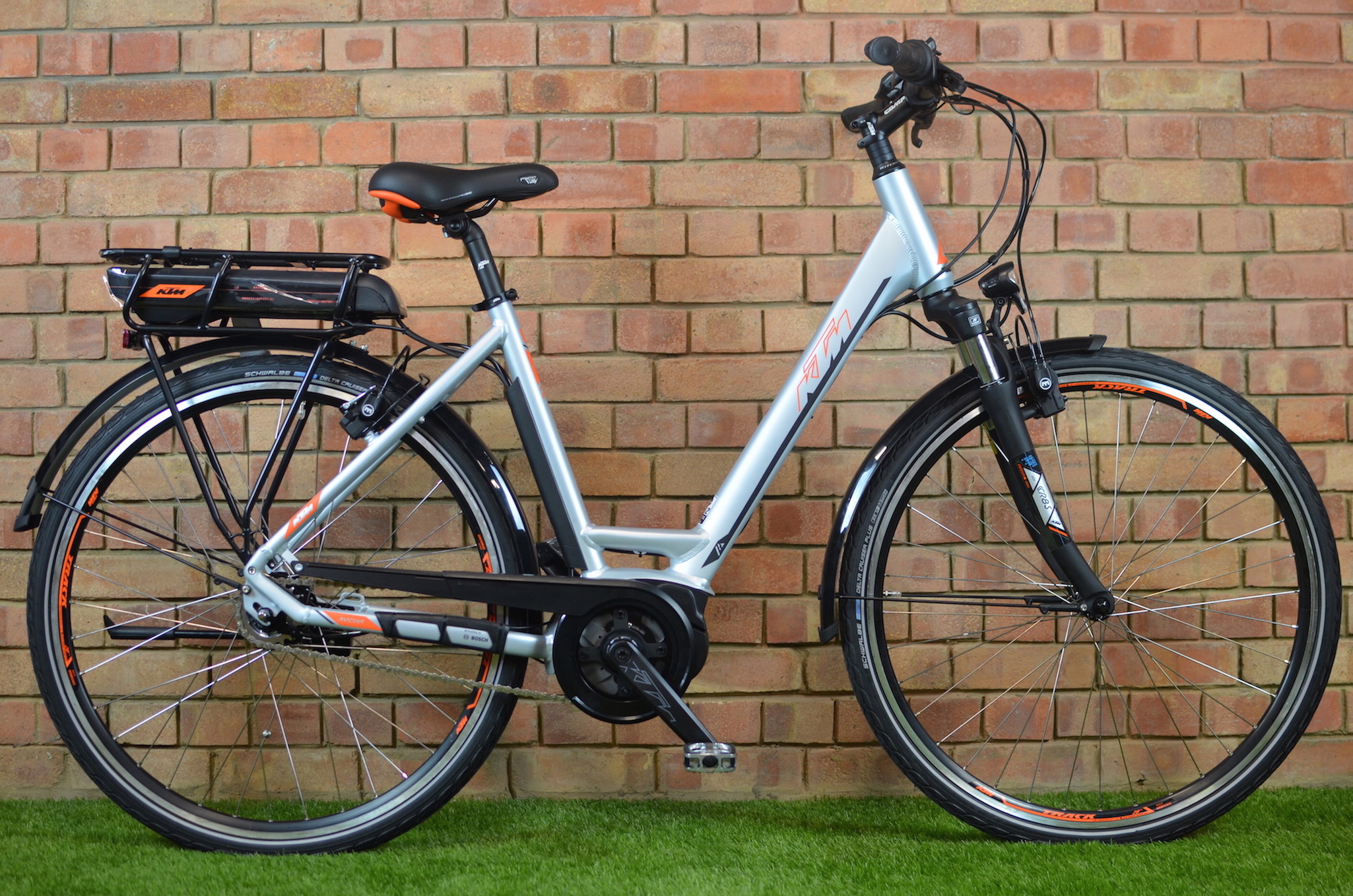 Company Overview
| | |
| --- | --- |
| Legal Name | THINK EBIKEGO PVT LTD |
| Industries | Automobile |
| Founder(s) | Hari Kiran P, Irfan Khan, Kedar Soman |
| Founded Date | Mar 25, 2019 |
| Total Funding Amount | $2.2M |
| Investors | Sukhbir Singh, Sumant Singhal, Sameer Bulchandani and more. |
3. PayMart
Using its network of merchants, PayMart plans on replacing ATMs. A virtual ATM was launched by the company in partnership with ICICI Bank within two months. It is the first virtual ATM launched in India. Users can take cash out of any nearby shop using the PayMart app rather than going to an ATM or bank. UPI, SBI Pay, and SBI Buddy are some of the withdrawal platforms. This is a well-known startup in Punjab's startup scene.
PayMart is a Reserve Bank-regulated company with important operations in Punjab, Bihar, Uttar Pradesh, Delhi Haryana, NCR, and the North East. This Chandigarh-based finance company was a National Startup Awards 2020 finalist.
Company Overview
| | |
| --- | --- |
| Legal Name | PayMart |
| Industries | FinTech |
| Founder(s) | Amit Narang |
| Founded Date | 2015 |
| Total Funding Amount | $195.2B |
| Investors | NA |
4. Zadd Bikes
Aniket Bhardwaj and Shubham Goyal were determined to enter the business of manufacturing e-bikes out of their commitment to sustainability. Fresh graduates made India's first electric utility bike from Chandigarh university. Seed capital has been provided by Mr. Sumer Singla, CEO of Jungle Works. We will be launching the ZADD fleet and ZADD X1 in 2020.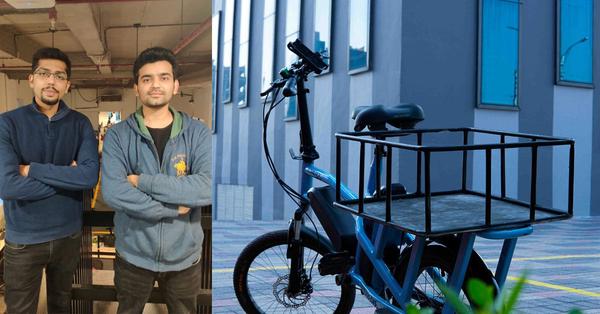 Company Overview
| | |
| --- | --- |
| Legal Name | Zadd Bikes |
| Industries | e-Bikes |
| Founder(s) | Shubham Goyal and Ankit Bhardwaj |
| Founded Date | 2017 |
| Total Funding Amount | $4 Mn |
| Investors | Jugnoo CEO Samar Singla |
5. Stumania
The purpose of Stumania is to expand the landscape of education by providing 24×7 educational assistance. Users have access to educational content and materials. In terms of books, study materials, and assignments, it helps high school and college students. Their website also offers information about colleges. In addition to buying, renting, and donating books, it offers book exchanges.
Sahil co-founded StuMania to create an education that's more accessible. In Delhi, he is currently responsible for the company's operations after completing his PGDM. Adept at taking risks, he is also aggressive and committed. By supporting the growth and business objectives of the company, he develops and implements financial strategies and processes. As innovative and determined as his vision, the company's offering will transform the learning and communication of students.
We believe in open cultivation for everybody without confining ourselves to four walls because learning is a never-ending process. StuMania is a student-centric venture that provides educational support 24 hours a day, seven days a week. Their responsibility is to discover a new dimension of education in which learning materials and information are more accessible and affordable.
Considering the difficulties that students face today, we offer a variety of services to help them progress smoothly and without stumbling blocks. The company's goal is to help high school and college students with their daily book, study, and assignment needs. We also provide a thorough list of colleges for students to look over and learn more about. Overall, it's an integrated platform that promotes nexus.
Trivia can lead to great ideas. And so was this. 
Due to the constant shortage of course materials, the founders decided they needed an online exchange platform to help students succeed in their courses and reduce their dependence on the physical market. Therefore, an idea was born to leverage the Internet revolution in the country. As a team of academic experts and career coaches, we can offer guidance and assistance to any student who requests it.
Our forum is connected with many non-profit business and entities working selflessly to make education available to the needy. As a part of our responsibility to society, we encourage our users to donate used books.
This design also encourages reuse, which reduces market waste and wasteful duplication. We're dedicated to making the Internet a better place for students to supplement their lives as they advance in their careers. Our ongoing goal is to be a valuable partner in their pursuit of excellence.
They are mostly aimed at undergraduates, graduate students, and doctoral candidates. This will transform their learning process because they offer services such as peer-to-peer book exchange and e-docs, which include pdf, ppt, doc, and xls files that anybody can download and post for reference. They also have an expert team to take care of the students' assignments and project needs, and we guarantee them A+ grades. They also have colleges listed with us with full fledge details so that students may explore the institutions in detail and make an informed decision about their future course of study.
Another important target group is parents, who can use our website to learn more about the universities they consider sending their children.
Company Overview
| | |
| --- | --- |
| Legal Name | Stumania |
| Industries | eLearning |
| Founder(s) | Raghu Madan & Sahil Sharma |
| Founded Date | 2017 |
| Total Funding Amount | NA |
| Investors | NA |
6. TickTalkTo
TickTalkTo's founder, CEO, and founder, Abhay Singhal, aims to eliminate prejudices in meeting psychologists. Mental health affects physical health, thus helping people manage daily life stress and keep themselves mentally healthy.
They can reach a therapist via the app. Mentally, people feel less burdened because of it. This leads to a healthier life. A daily life issue can be handled by it, and it adheres to the basics of psychology, keeping it completely confidential.
Company Overview
| | |
| --- | --- |
| Legal Name | TickTalkTo |
| Industries | Application |
| Founder(s) | Abhay Singhal |
| Founded Date | 2016 |
| Total Funding Amount | $71.4B  |
| Investors | 5,357 Number of Investors |
7. uTrade Solutions
UTRDAE Solutions provides institutional investors and proprietary investors with risk management solutions and multi-asset trading platforms to aid smarter trading.
More than fifty global financial institutions use uTrade Solutions' products and services in ten countries. Innovative Idea – Award from Accenture's Fintech Innovation Lab at North Conclave, CII; Most Innovative Idea of the Year – Accenture's Fintech Innovation Lab – London.
Company Overview
| | |
| --- | --- |
| Legal Name | uTrade Solutions |
| Industries | Fintech |
| Founder(s) | Kunal Nandwani and Ashish Grover |
| Founded Date | 2011 |
| Total Funding Amount | $16.5B |
| Investors | 22,373 Number of Investors |
8. WizIQ
WizIQ, a company in Chandigarh developing EdTech platforms, is the world's largest. Approximately 4 million learners in 200 countries now receive learning services from WizIQ's over 400,000 educators.
Online training and teaching are easy with WizIQ. There are several integrated features such as creating virtual classrooms, courses, tests and assessments, analytics, reports, eCommerce, and mobile learning built into the platform.  
WizIQ provides online and self-paced learning technology that is easy to use, scalable, and cost-effective for instructors, education service providers, and corporations. Through WizIQ, educators can focus on what they do best – delivering impactful learning – by removing the burden of development and setup costs.
Company Overview
| | |
| --- | --- |
| Legal Name | WizIQ |
| Industries | eLearning |
| Founder(s) | Harman Singh |
| Founded Date | 2007 |
| Total Funding Amount | $4M |
| Investors | 3 Investors |
9. Technocrats Horizons Compusoft
Technocrats specialise in web development, web design, multimedia, software development, open course customization, and other services with a team of roughly 50 individuals. In addition, the business hires quality web developers and analysts to deliver the greatest software solutions to their clients.
The founder, and CEO of Technocrats Horizons, Tarvinder Singh, has eight years of web technology experience and has put his knowledge and abilities to good use in his company. The business has been in operation for 15 years and claims to have served over 1000 customers.
Company Overview
| | |
| --- | --- |
| Legal Name | Technocrats Horizons Compusoft |
| Industries | Web Development |
| Founder(s) | Tarvinder Singh |
| Founded Date | 2011 |
| Total Funding Amount | NA |
| Investors | NA |
10. AgNext
It is a fast-growing agriculture firm in Punjab that aims to revolutionize agricultural technologies to ensure food safety. The company sells software, hardware, and analytics for agricultural and food quality estimation.
AgNext has developed quick, accurate, and portable food assessment technology using data science. ICAR-NAARM is incubating the startup at IIT Kharagpur.
Awards & Accolades:
TIECON was named best product, and CII and Israel were named best innovators. Associated Chamber of Commerce, AgTech, Emerging Startups, Silicon Valley Tour – Action of India Israel AgTech Tour – Israel Tour.
Company Overview
| | |
| --- | --- |
| Legal Name | AgNext |
| Industries | Agritech |
| Founder(s) | Taranjeet Singh Bhamra and Mringak Sharad |
| Founded Date | 2016 |
| Total Funding Amount | $25.1M |
| Investors | Kalaari Capital, Omnivore and 3 more |