Trends
Flipkart's Founder Sachin Bansal's Second Venture Navi Technologies IPO of Rs. 3350 crores, All details you need to know


Flipkart's Founder Sachin Bansal's Second Venture Navi Technologies IPO of Rs. 3350 crores

The plan for Flipkart co-founder Sachin Bansal's Navi Technologies to go public has been set in action, with the business filing a Draft Red Herring Prospectus (DRHP) on March 12.
The business plans to raise Rs 3,350 crore through the IPO through a fresh issue of shares, according to the DRHP filed with market regulator Securities and Exchange Board of India (SEBI).

Navi has before entered areas in an inorganic way, with Loans, General Insurance, Mutual Funds, and Microfinance among its offerings. The business is waiting for the RBI to grant it a universal banking license so that it may begin constructing a bank from the ground up, making use of the technology stack it created in-house. It has been awarded a stockbroking license by the Sebi.

The fintech plans to spend the profits of the IPO in Navi Finserv and Navi General Insurance, two of its subsidiaries.
The business plans to raise Rs 3,350 crore through a new Offering of shares and may contemplate Financing up to Rs 670 crore through a Private Placement and In a pre-IPO transaction.

As of the date of the DRHP, Navi's promoter Sachin Bansal is the firm's largest stakeholder, owning 97.77 percent of the company, with other Co-founder Ankit Agarwal owning 0.98 percent.

The IPO will not include a shareholder Offer for sale (OFS), which means Bansal, who owns about 97 percent of the company, will not be able to sell his shares.
Bansal, the co-founder of Flipkart, has spent roughly Rs 4,000 crore in Navi thus far and would not dilute his interest in the IPO.

The first Public Offering of shares is planned to occur in June. According to sources familiar with the situation. According to the draft filings, the business may consider a Rs 670 crore pre-IPO placement. The size of the public problem will be lowered if this placement is done.

Over the years, BAC Acquisitions (BACQ), which Sachin co-founded with IIT Delhi classmate Ankit Agarwal, has been in the news for its investments in startups like Bounce and Vogo Automotive, and in addition merchant credit platform Kissht and consumer electronics company boAt Lifestyle, which has filed its DRHP for a public listing this year.

Now, Navi Technologies, being BACQ's holding company, prepares for its Rs 3,350 crore IPO, all eyes are on the prolific investor and pioneer of India's startup scene once again.

Introduction of the Company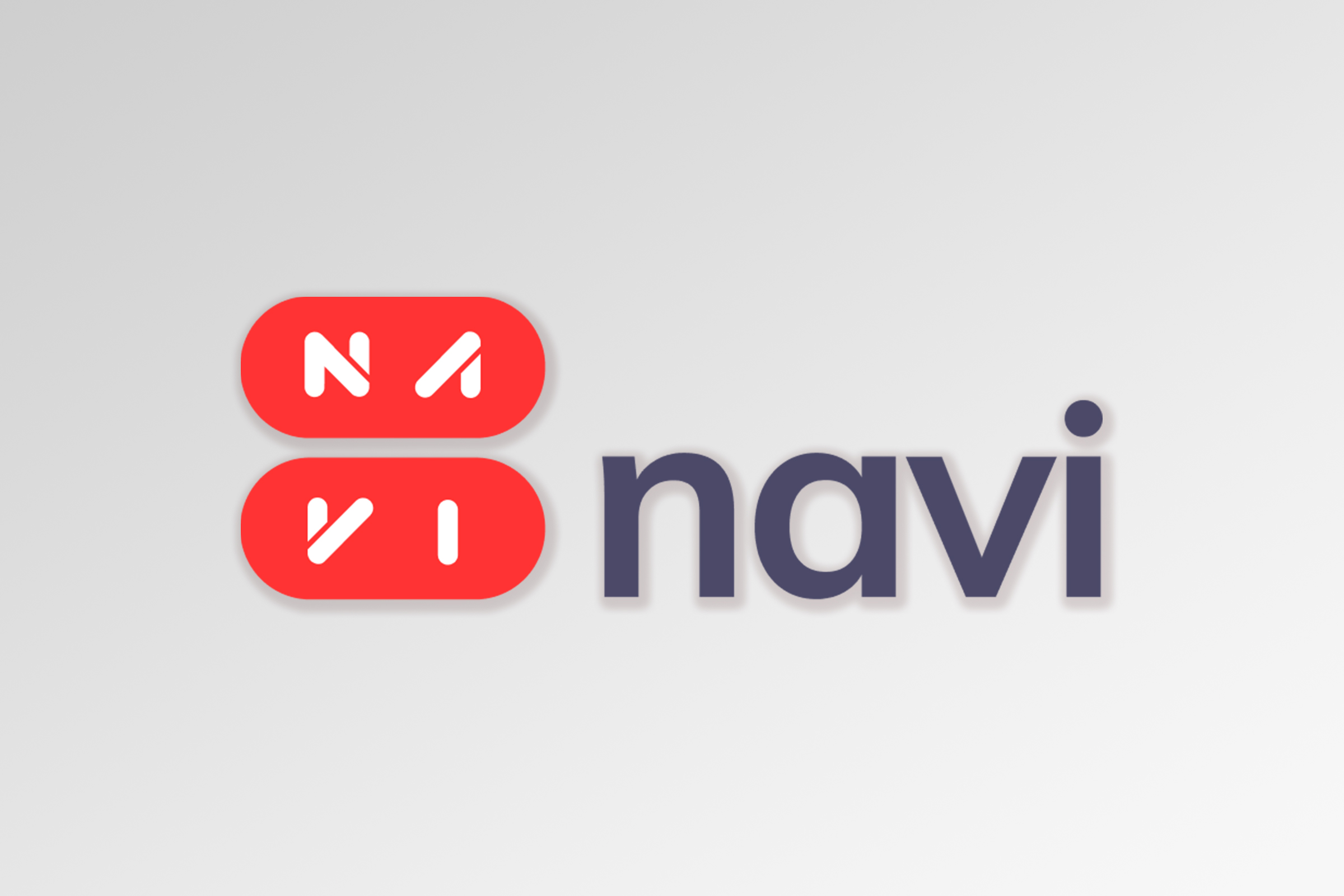 Navi Technologies is a technology-focused financial products and services company. Since its inception, the firm has extended its "Navi" brand's products to include personal loans, house loans, general insurance, and mutual funds. Under the "Chaitanya" name, it offers microfinance loans through a wholly-owned subsidiary.

Bansal started Navi Technologies in December 2018, barely six months after selling his first company, Flipkart, to Walmart for $16 billion in the same year.

The book-running managers for the Offering are Axis Capital, BofA Securities, Credit Suisse, Edelweiss, and ICICI Securities, while the registrar is Link Intime India Private Limited, for the Bengaluru based company.
According to the company's website, Navi is a digital lending platform that provides loans up to Rs 20 lakh in a completely paperless process.
Navi bought Chaitanya India Fin Credit for Rs 739 crore in 2019 to join the microfinance market. Chaitanya has sought a universal banking license with the Reserve Bank of India (RBI).

Anmol Como Broking, Navi Finserv, Navi General Insurance, Navi Investment Advisors, Navi Securities, Mavenhive Technologies, and BACQ Acquisitions are the eight subsidiaries of Navi Technologies. Navi AMC, Navi Trustees, and Chaitanya India Fin Credit Limited are step-down subsidiaries.

According to the DRHP, roughly Rs 2,370 crore of the Rs 3,350 crore the business plans to raise through IPO would be invested in its subsidiary Navi Finserv Pvt Ltd. (NFPL).
NFPL is a non-deposit-taking systemically important non-banking financial corporation (NBFC) with over 4.8 lakh loan accounts and a gross asset under management (AUM) of Rs 1,596.4 crore by December 31, 2021.

Navi wants to inject the funds to supplement NFPL's capital base, allowing it to fulfill capital requirements while continuing to expand its lending operations.

In addition, according to the DRHP, Navi would invest Rs 150 crore from the fresh issue process into Navi General Insurance Limited (NGIL), which was established when the business purchased DHFL General Insurance Limited in February 2020.
The firm plans to strengthen NGIL's capital base in order to enable the company fulfill its future capital requirements and attain the IRDAI-mandated solvency criteria.
The company's aspirations to go public come amid uncertainties surrounding its application for a Universal Banking licence.
Here's a glance at Navi's business, which includes personal and home loans, health insurance, asset management, and what it wants to do with the IPO money while waiting for the Reserve Bank of India's approval.

Navi's Financials

The company has released financial information for the first nine months of fiscal year 2021-22. According to the report, the firm had a profit of Rs 71.1 crore in FY21. It made losses of Rs 247 crore in the first nine months of FY22.

During the fiscal year ended in March 2021, the firm became profitable, earning Rs 71.2 crore in yearly earnings on a total income of Rs 780 crore. The company also released its financial results for the first three-quarters of FY22, along with the DRHP, showing total revenue of Rs 719.4 crore and a loss of Rs 247 crore.
Particulars

FY 21

FY 22
(first nine months)

Net proft/loss

Rs. 71.1 Cr

Rs. -247 Cr

Income

Rs. 780 Cr

Rs. 719 Cr

Expenses

Rs. 673 Cr

Rs. 966 Cr

Personal and home loans account for 44 percent of the financial services firm's revenue, followed by Chaitanya India Fin Credit Pvt Ltd's Microfinance division, which accounts for 32.5 percent of yearly income. Take a look at all of Navi's business sectors and collections for the first three-quarters of FY22:


| | | |
| --- | --- | --- |
| Personal Housing and other loans | 43.97% | Rs. 316.3 cr |
| Microfinance Loans Business | 32.52% | Rs. 234 cr |
| Insurance Business | 13.57% | Rs. 97.6 cr |
| Asset management business | 0.80% | Rs. 5.7 cr |
| Other operating revenue | 8.65% | Rs. 62.2 cr |
| Other Income | 0.50% | Rs. 3.6 cr |

Navi is a full-stack financial services company that provides personal, residential, and loan against property loans, among other services, and becoming public would allow it to accept public deposits and improve its standing by an investing platform.

It now disburses over Rs 2,000 crore per month and aims to establish a loan book of Rs 15,000 crore in the next 18 months.
How will the IPO proceeds be used?
The fintech plans to invest the proceeds of the IPO in subsidiaries Navi Finserv and Navi General Insurance, and in addition general expansion plans, according to the DRHP.
I) Investment in Navi Finserv Rs. 2370 crores.
II) Investment in Navi General Insurance Rs. 150 crores.

Key metrics

1. Lending Business for Q3 FY22
a)Personal Loans
| | |
| --- | --- |
| AUM | Rs. 1418 cr |
| Number of loans disbursed | 2.18 lakh |
| Gross NPAs | 1.12% |
| Net NPA | 0.03% |


b) Microfinance Loans
| | |
| --- | --- |
| AUM | Rs. 1808 cr |
| Number of loans disbursed | 6.75 lakh |
| Gross NPAs | 3.83% |
| Net NPA | 0.98% |


c) Home Loans


| | |
| --- | --- |
| AUM | Rs. 177 cr |
| Number of loans disbursed | 248 |

Microfinance loans are the company's main segment, with Assets Under Management (AUM) of Rs 1,808 crore in Q3 FY22. In the same quarter, the vertical's gross Non Performing Assets (NPAs) were 3.83 percent. Gross Non Performing Assets (NPAs) for personal loans were 1.12%.

2. Insurance and asset management for Q3 FY22
a) General Insurance
| | |
| --- | --- |
| Gross written premiums | Rs. 29.6 cr |
| Retail Health policies sold | 18,671 |

b) Asset Management
| | |
| --- | --- |
| AUMs | Rs. 943 cr |
| Number of MF investors | 1.04 lakh |

In the third quarter of FY22, the platform had gross written premiums worth Rs 29.6 crore in health insurance, with over one lakh mutual fund investors.
New Board Appointments

Abhijit Bose, the CEO of WhatsApp India, Shripad Nadkarani, an early investor and board member of Paperboat, and Usha Narayanan, a former PwC partner, have all joined Navi's board of directors. According to sources, more independent members will be appointed to the board ahead of the IPO.
Former Reserve Bank of India deputy governor Anand Sinha is already on the board being an independent director.

Navi Board of Directors

Bansal is the chairman, managing director, and CEO of the corporation. Navi Technologies' executive director and Chief Financial Officer (CFO) is Ankit Agarwal, a college mate of Bansal's.
-Sachin Bansal
Chairman, managing Director and CEO

-Ankit Agrawal
Executive Director and CFO

-Anand Sinha
Non- Executive Director

-Usha A Narayanan
Independent Director

-Abhijit Sinha Bose
Independent Director

-Shripad Shrikrishna Nadkarni
Independent Director
Litigations against Sachin Bansal, the company's founder, are listed below

In July 2021, the ED issued a show-cause notice to Bansal and nine others, claiming FEMA breaches in Flipkart.

Navi Technologies, helmed by Sachin Bansal, has filed a Draft Red Herring Prospectus (DRHP) for a Rs 3,350 crore Initial Public Offering (IPO), and the business is waiting for a universal banking license from the Reserve Bank of India (RBI).

The ghosts of Bansal's Flipkart days from four years ago continue to haunt him because he contemplates the next important stages of his second innings being an entrepreneur.

Bansal is the subject of eight lawsuits, six of which stem from his last job as Flipkart's founder and two of which were brought by his wife Priya Bansal, one of which accuses Bansal and his family of dowry harassment.According to Navi's DRHP, the following is a list of all measures taken against him.

FEMA infractions are alleged in an ED show-cause notice.
The Enforcement Directorate's (ED) Chennai division filed a show-cause notice against Sachin Bansal, Binny Bansal, and eight others, including investor Tiger Global, in July 2021 for suspected violations of the Foreign Exchange Management Act (FEMA).
According to a story published by the news agency Reuters last year, the ED has asked for an explanation as to why the business and its founders should not be fined more than Rs 10,000 crore for alleged FEMA breaches.
The lawsuit stemmed from a probe into claims that Flipkart broke the law after courting foreign investment. After receiving capital from foreign corporations, a marketplace is not allowed to maintain any inventory of its own, yet WS Retail, a Flipkart-affiliated company, sold items to consumers through its shopping website.
Bansal then filed a petition in the Madras High Court, disputing the ED's notice and complaint and asking for it to be quashed. His petition is now pending before the HC, and the ED has taken no action in response to the notification.

Cases in a personal capacity
In February 2020, Bansal's wife, Priya Bansal, filed a criminal lawsuit against him and his family, citing dowry harassment. Bansal petitioned the Karnataka High Court to have the FIR and charge against him dismissed, and the court granted him relief. Priya Bansal then filed a special leave petition with the Supreme Court, which is now pending, contesting the ruling.
Priya Bansal had filed a petition in Bengaluru's Family Court, asking for exclusive custody of their little boy and a monthly payment of Rs 2 lakh from Bansal. Bansal has filed objections to the petition, which is currently being heard in court.
Cases stemming from a last relationship with Flipkart

Apart from the aforementioned charges, six others against Bansal have been filed in several courts around the nation between 2015 and 2021. These charges have been brought against him because of his former involvement with Flipkart being a co-founder.

Navi's Strategy
Navi has before entered areas in an inorganic manner, with loans, general insurance, mutual funds, and microfinance among its offerings.
Navi entered the microfinance market in 2019 when it paid Rs 739 crore for Chaitanya India Fin Credit. Chaitanya has sought for a universal banking license with the Reserve Bank of India (RBI). According to estimations, Navi's loan book is worth about Rs 3,500 crore.
Navi MF bought Essel MF's Assets in 2021, and the company had applied for a blockchain fund the year before. It has been awarded a stockbroking license by the Sebi.
In an interview, Sachin Bansal compared Navi (short for 'navigator') to banks and NBFCs.

"We're trying to imagine how a bank for a billion people might appear backward." It has to be a lot more automated, things need to be a lot easier, and people need to be able to help themselves. He feels that banking should be straightforward like ordering meals on Swiggy.
Bansal went on to say that the company's microfinance loan book stood at Rs 1,500 crore, while its non-microfinance loan book was at Rs 600 crore. The business, he claimed, was disbursing loans of Rs 350 crore every month.
In the insurance market, Navi Tech competes with Policybazaar, Digit, and Acko, while in the mutual fund industry, it competes with Paytm, Groww, and Zerodha.
Navi Technologies had a profit of Rs 71 crore in FY21, compared to a deficit of Rs 8 crore the year before. Due to increasing digital use, revenue surged by 143 percent during the epidemic (Rs 137 crore against Rs 56 crore on a year-over-year basis).
From Rs 221 crore in FY20 to Rs 780 crore in FY21, total income increased by 251%. Year on year, expenditures increased by 217 percent, from Rs 212 crore to Rs 673 crore (YoY).
Concerns remain

The Navi Group now comprises Navi Finserv, a personal and home loan platform; Navi Asset Management Company, a mutual fund platform; Navi General Insurance, a health insurance vertical; and Chaitanya Micro Finance, microfinance, and lending institution.
Chaitanya Micro Finance applied for a universal bank license from the Reserve Bank of India (RBI) in early 2020 but has yet to receive it.

Customers have expressed worries about data breaches, and the Enforcement Directorate (ED) had issued a notice to Bansal for suspected violations of the Foreign Exchange Management Act (FEMA) standards when he was at Flipkart.
In September, Bansal filed a complaint with the Madras High Court, challenging the ED's conduct.
According to sources, Chaitanya is unlikely to acquire the license anytime soon, and certainly not before the anticipated IPO. While the business continues to communicate with the RBI, the central bank is still undecided about granting it a banking license.
Saurabh Jain, the chief executive and MD of Navi Mutual Fund, who started in February 2021, recently departed to take on a higher responsibility within the Navi Group. Hari Shyamsunder was appointed in his place, and he is anticipated to take over being a CEO once all necessary permissions are received.
At Last
The news of Navi's IPO comes at a time when the value of India's listed new-age enterprises has been eroding for a variety of reasons, the most recent of which is Russia's invasion of Ukraine.
The Life Insurance Corporation of India has filed for an IPO, but the Ukraine-Russia situation are most probable to derail the process.

The IPO comes when tech stocks — and most other types of companies – have been on the decline in recent months. Zomato, Paytm, Nykaa, and PolicyBazaar, are included in other IT businesses that went public last year, have recently traded at their lowest share prices.

Navi has been able to exert control over its loan products from sourcing to underwriting to collection and give a smooth experience to consumers because of its in-house NBFC (non-banking lender) arm, AI/ML-based underwriting, and digital-only D2C strategy, according to the draught prospectus.

Because of its in-house NBFC (non-banking lender) arm, AI/ML-based underwriting, and digital-only D2C strategy, Navi has been able to exert control over its loan products from sourcing to underwriting to collection and provide a seamless experience to consumers, according to the drafting prospectus.
There will always be something – in terms of public concerns – that will happen, and one cannot wait indefinitely." "Unless there are huge changes in the globe from the present situation," a source stated, "Navi has ambitious ambitions to build the firm and is satisfied with the June schedule."
Other businesses,like Delhivery and PharmEasy, have received Sebi permission for their Initial Public Offerings but are unlikely to go public this fiscal year. Navi, on the other hand, is forging ahead.