Trends
Top 10 Best Unicorns In Luxembourg
Top 10 Unicorns In Luxembourg
Unicorn startup is set to meet at the Luxembourg ecosystem on Monday, July 18, for its launch event at the House of Startups. With ministerial presences.
The figure of the entrepreneurial scene and co-founder of startups that have become well-known brands (Luxjob, AtHome, Doctena), Patrick Kersten recently announced on the ICT Spring stage the launch of a federation of startups to give back to the local community what it has been able to bring to him and others.
The take-off date for this initiative is now known: July 18. Its name is also: Startups.lu .
It is noted that an initiative was launched by Jérôme Grandidier, in February 2019, with the creation of the Luxembourg Federation of Startups (FLSU) . But with the unfortunate disappearance of this multi-entrepreneur, the FLSU did not succeed in taking off as expected.
To come back to this new federation, for the one who is now at the head of Vesperia or MediNation, the idea is to federate and connect all the startups in the country, from the "early stage" to those recognized outside of our borders. Without forgetting all the actors who can intervene in their launch and growth phase.
As summarized on the association's website, it must allow the emergence of digital champions and support entrepreneurs.
Xavier Bettel and Franz Fayot announced
Startups.lu, more officially called Luxembourg Startups Association, also wants to capitalize on the experience of startup founders to promote the ecosystem and promising new adventures.
kodehyve
The startup Kodehyve, the Real Estate Chamber of the Grand Duchy of Luxembourg, and Luxtrust are launching, this Wednesday, May 11, what the real estate market has been missing: a safe and handy electronic signature platform in the Amazon cloud.
Imagine: reducing costs by 16 to 24 euros per transaction, improving productivity by more than 85%, and reducing errors due to incomplete information by up to 80%, all in an environment that meets all European security standards and in a cloud solution to access it from anywhere.
This is the promise made by the startup Kodehyve. A proptech specialized until now in the pool of digital solutions for real estate, a graduate of the last Fit4Start, and employs 12 employees.
The new product is aimed at the entire chain of a real estate project, from architects and engineering companies to real estate funds, including insurance companies, banks, public authorities, etc.
The idea is to combine the 50 types of documents needed, contracts on the platform or contracts and models specific to professionals, on the Amazon cloud, with Luxtrust's authentication solutions, which make it possible to trace the evolution of a document. All of this – another feature of the platform – in the three official languages ​​of the country, plus English and soon Portuguese.
"With the suite of tools that our plug-and-play infrastructure is already shown, developing a solution for electronic signature was our next logical step. We are more than excited to be able to give the more than 250 members of the Real Estate Board a state-of-the-art digital tool that combines a smooth user experience with the stability and security provided by our partners, Amazon and Luxtrust," commented the CEO of Kodehyve, Félix Hemmerling.
If, on the side of the CEO of Luxtrust, Fabrice Aresu, welcomes this "key step for the digital transformation of a key economic sector in Luxembourg," the AWS account manager, Veronica Ostring, underlines the value created by the synergies. "Kodehyve plans to change the real estate market by making it very more digital. Moreover, by providing new standards dedicated to a specific sector like the electronic signature platform, they are taking a big step forward," she says.
The president of the Real Estate Chamber, Jean-Paul Scheuren, invites all actors to work "with confidence, knowing that their documents are processed more only, but still compliant and safe, thus increasing the quality of the whole [ the ]ecosystem."
Launched last year, the proptech Kodehyve formalized on Tuesday that it had raised 1 million euros in seed from various investors. His idea? Revisit the journey of real estate professionals and buyers.
A leak ruined their communication plan, but Felix Hemmerling and Julien Casse did not lose their smiles. At the end of a week, which saw them be selected in the 15 startups of the 11th edition of Fit4Start, the co-founders of Kodehyve had asked the media to keep their first fundraising secret until Tuesday.
The two young entrepreneurs have convinced investors in Luxembourg and Singapore to bring them 1 million euros in seed: Laurent Schonckert (CEO of Cactus), Frank Veyder (former investor and COO at Slightly Mad Studios), John Li (former managing partner and chairman of KPMG), Eric van de Kerkhove (former partner at Deloitte), Benoit Schaus (former partner at Deloitte), Bruno Beernaerts (former managing director at Capita and partner at Deloitte), as well as P.E. and real estate investors Robert Godart and Charles Sunnen.
"We lived in 2021, and real estate still largely relies on outdated processes. From lengthy email exchanges to physical mail and phone calls, the real estate market lags the financial industry by at least 5-10 years in digitization and the widespread use of powerful solutions. Our vision is to make the real estate market 100% digital, and we know it is possible", assures one of the co-founders and the technical director of the startup, Julien Casse.
Kodehyve is a B2B collaboration software helping real estate developers, agencies, and funds to plan, manage and analyze their construction and marketing projects more efficiently. Through the selection of in-house modules and third-party APIs, Kodehyve gives real estate professionals to work better and deliver a amazing user experience in the three areas of project management, customer relationship, and financial and data analysis.
Providing a high-quality white label platform in look and feel with customers, available features include task and deadline management, information and document exchange flows, digital customer onboarding, electronic signatures, KYC and AML checks, invoicing, live chat, budgeting, financial analysis, and more. Kodehyve gives real estate players to achieve their ESG ambitions by going 100% digital and thus reducing their carbon footprint.
The fundraising will make it possible to increase to 12 people and tackle different markets where real estate is under pressure, like Munich, Berlin, Zurich, or Geneva.
Global Fashion Group
 Global Fashion Group (GFG), an e-commerce site that focuses on emerging markets, has two Co-CEOs who detail that these trips have been basic to the company's joint leadership since they began running it in 2018. So having different time zones is somewhat intentional, Christoph explains.
You should spend a fair amount of time on the front and be close to the end consumer. We're not like those distant CEOs who spend their time working in fancy offices and going on diplomatic missions now and then. In each of our markets, we spend a lot of time hands-on."
Both men have worked at GFG for many years – Patrick is head of GFG's Australian business, The Iconic, while Christoph is Investment Director at Kinnevik, GFG's biggest investor. They describe their relationship as a "true partnership" based on those years.
Our business values and views about running a business align with someone we have known for years and trust completely.
Sustainability is a very important matter to both of us. The communities in which we operate are very important to us. Having a global, diverse business is very important to us. Every day, we are excited by these key characteristics."
Although the two Co-CEOs run a global company that delivers clothing to more than 300 cities, they all agree that what sets the company apart is the attention to the differences in culture, technology, infrastructure, and taste in each market.
Choosing brands is a very local process for Patrick.
We buy a lot more long pants or headscarves in Indonesia than in Brazil, for example, when we shop at Nike.
Our local buyers know our customers best, so we highly trust them. As a result, we can provide a gateway to growth in new markets for local and global brands," he adds.
In contrast, Christoph says, most competitors of GFG have a flat-earth theory, believing that everyone will buy the same luxury brands in all countries as we have these massive brands that appeal to everyone across the globe.
Adding more information to consumers' choices is something we firmly believe in.
Rather than being global in their mindset, we believe that reaching broad segments of consumers who do not necessarily have an Amex card or travel around the world but are deeply rooted in their communities can yield much greater growth prospects."
Approximately 90% of GFG's billion consumers are local-minded, compared to 1% who prefer global marketing from big luxury brands.
By putting the most exciting local and the most exciting global brands in their wardrobe, we want to reach those people and encourage them to express themselves through fashion," Christoph says. With over 34.6 million orders delivered to 13.1 million active customers in 2019, GFG gave over 34.6 million orders in 2019.
GFG specializes in giving its customers new ways to shop on top of delivering highly localized fashion choices. China has 39% of e-commerce transactions, while the U.S. has 20%. GFG operates in markets where the e-commerce share sits at just 6%. Increasing that number to 10, 15, and 20% is one of Patrick's major goals.
Smartphone penetration is skyrocketing in South-East Asia, where this effort has been especially successful. Compared with the global average of 50%, 90% of purchases in some parts of the region are made via GFG's app.
Growing GFG's business presents Patrick and Christoph with many challenges. First, Christoph notes that there are many challenges in our market thanks to the lack of infrastructure compared to European and American markets.
Payment and delivery are challenging. In addition, the fashion sector is not as standardized, making it difficult to shop online for size and fit reasons."
GFG introduced a try-on service to allow customers to try on their purchases on arrival and a pick-up service that gives customers the option of trying on clothes, paying for the actual items, and returning the rest.
Christoph tells us that we want to maximize the likelihood of the customer choosing something and becoming excited about it rather than letting them feel frustrated by ill-fitting items. So consumer empowerment is very important to us."
Aiva Technologies
InRad, the Radiology Institute at HCFMUSP, celebrates two years since the creation of AIVA (Assistant Intelligent Virtual Assistance), its chatbot, a technology that simulates a human being to talk to other people. Created in 2020, in partnership with Cedro Technologies, AIVA reduced one of the biggest problems affecting the institute's work: the no-show, when the patient is absent from an appointment or exam without warning. Prior.
According to Kleber Garcia, operations manager at InRad, implementing AIVA reduced patient absenteeism by 10% and the suspension rate by 5%. This indicator determines the number of exams not performed due to preparations not being completed correctly.
"With the tool, we were able to achieve our main objective: which is to improve the experience of our patients, through customization of care, availability 24 hours a day, 7 days a week; providing agility in the information and managing to avoid at least two visits by the patient to the hospital, since our entire scheduling operation has become digital", explains Garcia.
Another positive aspect of using AIVA services was the optimization of resources. With the tool, the institute reached a volume of 50% more appointments, with 30% fewer human resources.
Her artificial intelligence (A.I.) makes her different from the average classical composer.
In contrast to the artificial intelligence technology we use daily, like search engines, voice-over assistants, and autopilots, Aiva can create beautiful and emotional music.
Her goal is to reach the genius of the greatest Composers (Mozart, Beethoven, Bach.) by reading volumes of their works. Our work at Aiva Technologies is based on this vision, which may seem like Science Fiction. However, Aiva became the first virtual artist to register her creations with an author's rights society (SACEM), an accomplishment many believed unattainable for years to come. Aiva will continue to encourage human-machine collaboration, but it does not mean it will replace musicians.
Talkwalker
Social data intelligence company Talkwalker (www.talkwalker.com) is a global leader in social media analysis. It uses advanced social media analytics and real-time social listening to provide actionable social media insights. In addition to enabling marketers to demonstrate the value of their social media efforts, Talkwalker enhances a business's ability to make quick and accurate decisions.
We monitor and analyze conversations on social networks, news websites, blogs, forums, and more, in 187 languages using our social media analytics platform. Every day, 500 million posts are processed by its 1500 servers from 150 million websites. In addition, they announced in 2014 that Talkwalker had become an official Twitter partner due to its unique social intelligence software.
More than 600 clients are using the Talkwalker platform worldwide, including Microsoft, HPE, Benetton, and communications specialists like Peppercomm, Publicis, Ogilvy, and Weber Shandwick.
 Leading Dutch software investor Main Mezzanine Capital has invested €5 million in Talkwalker, a major player in social media analytics.
It will enable Talkwalker to expand its sales teams in Europe and the U.S. and accelerate the development of its social media analytics platform. In addition, an basic part of the funding will further the company's artificial intelligence capabilities. I.Q. Apps, the virality map, and Talkwalker's business impact metrics will join existing features, like image recognition, I.Q. metrics, and business impact metrics.
Four consecutive years have seen Talkwalker's revenue and size double, and it now employs over 120 people. MarketsandMarkets estimates that this market will grow from $1.6B in 2015 to $5.4B by 2020, making it an basic service in social media listening and analytics.
The rapid growth of Talkwalker's business demonstrates that brands realize that social media holds vital insights and business data about clients and competitors. With Talkwalker, you now have an integrated social intelligence solution that analyzes visuals, texts, and audio in 187 languages with unlimited users and uses and advanced APIs to ensure data integrity. The KPI-driven, real-time analytics benefit brands, and agencies, allowing them to control their social media presence and brand reputation.
Its first U.S. office was opened in New York City in 2015, with headquarters in Luxembourg. It is used by brands, agencies, and consultancies in the U.S. market and has recently gained important traction. A key differentiator for Talkwalker is its expert customer support and service. Therefore, it intends to expand geographically, open more local offices, and hire new employees closer to prospects and clients.
The company's rapidly expanding customer base, global presence, and profitable high-growth track record make Talkwalker a leader in social data listening and analytics. Hence, Main Mezzanine is excited to partner with Talkwalker in this new phase of expansion. We provide funding to companies with proven success, good management, and substantial growth potential.
From major brands to global agencies, Talkwalker works with 600+ clients worldwide, including Microsoft, HPE, Benetton, PwC, Edelman, Ogilvy, and Publicis. Pharmaceuticals, luxury goods, FMCG, telecommunications, hospitality, and retail are in the industries adopting this platform. 
To accommodate this unprecedented growth, Talkwalker has doubled its customer base each year, as have its existing team members.
Talkwalker CEO Robert Glaesener said that the company's customer base is growing daily. As a result of the investment facilitated by Tenzing Partners, we will be able to stay focused on building our company and continue to develop our product to boost social performance for our clients."
As part of the Globalscope Partners network, Tenzing Partners has advised Talkwalker.
OCSiAl Group
As a result of a recent agreement with Japanese giant Daikin Industries, Russian-founded OCSiAl has become the world's leading graphene nanotube producer. However, East-West Digital News (EWDN) reports the companies didn't disclose the terms of the share subscription deal, only OCSiAl's valuation ("about $2bn"). 
An acronym for oxygen, carbon, silicon, and aluminum, OCSiAl is pronounced 'Oxial.' Russian physicist Mikhail Predtechenskiy founded this company with three businessmen – Yury Koropachinskiy, Oleg Kirillov, and Yury Zelvenskiy – to manufacture graphene nanotubes on a large scale.
After establishing their company in Luxembourg in 2010, they attracted several Russian investors, which included Rusnano ($60mn in 2012 and 2015); Igor Kim, an individual investor (2013, 2014); Expo Capital, a Russian PE fund (2019); and an undisclosed British investor (2019).
The oligarch, Alexander Mamut's A&NN Investment, bought a fraction of Rusnano's stake in OCSiAl for $5mn in 2019.
It consists of sheets of graphene one atom thick, rolled into tubes. This high-performance material has been described for the first time by Japanese scientists. A wide variety of products use electrochemical power sources, elastomers, paints and coatings, composites, and plastics. For example, according to OCSiAl, all major Li-ion battery makers use its nanotubes to develop automobile batteries.
Over 420 OCSiAl Group employees are located in European, Russian, US, Chinese, Indian, Japanese, and Korean locations. Currently, the company produces 80 metric tons of graphene nanotubes per year, accounting for 97% of the world's output. 
In 2014, the company announced that it had released its first commercial product, 'Tuball,' as part of its industrial-scale graphene nanotube synthesis facility. The Novosibirsk facility continued to synthesize graphene nanotubes. Novosibirsk will establish a research center in 2024 following the opening of the synthesis facility in Luxembourg.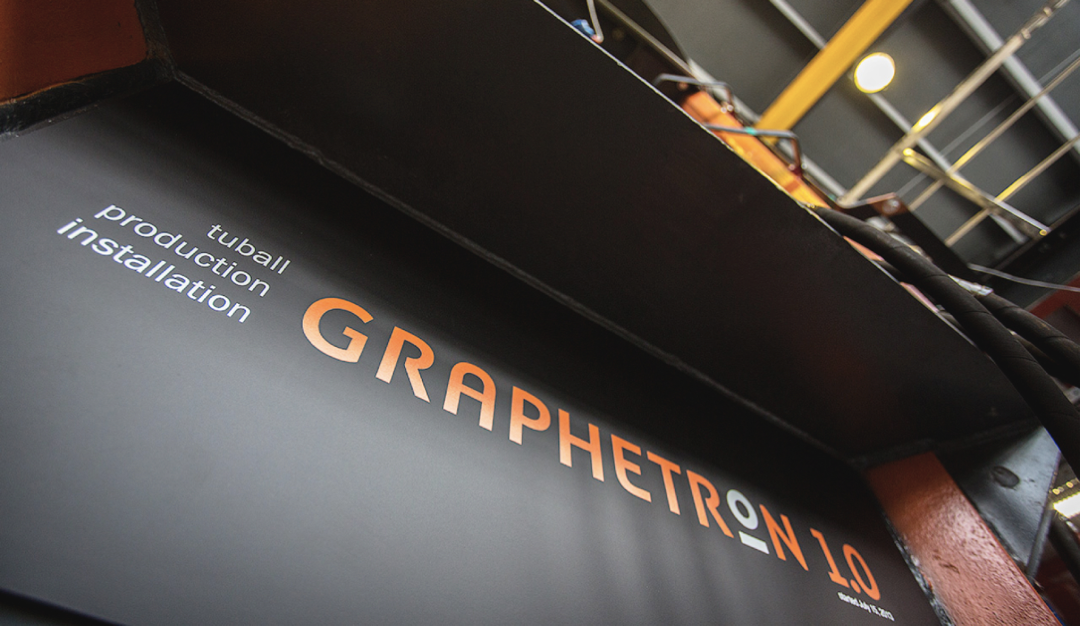 eureKARE
This Tuesday, a new startup studio dedicated to the European biotechnology sector is launching in France, with the first round of financing safed at 50 million euros. EureKare, which has selected to focus on the microbiome and synthetic biology, already aims to increase its strike force to several hundred million.
The health crisis will have benefited by shifting the lines of funding for biotechs. After Argobio in March, a second startup studio dedicated to the sector, EureKare, is launching in France after securing its first financing for the same amount: 50 million euros. This new investment company is carried on the baptismal font by Alexandre Mouradian, its president, who is at the origin of the Spinoza Foundation, and Alan Howard, co-founder of the British hedge fund Brevan Howard.
"They started the financing round and, in less than three months, a dozen wealthy people from all walks of life joined us," explains Rodolphe Besserve, CEO of EureKare and former managing director at Société Générale. A new profile of shareholders: large Swiss, German, British, and North American families, remaining very discreet, with subscribed tickets up to 5 million.
This is only the beginning: "Ultimately, our objective is to capitalize the company to the tune of several hundred million to increase our strike power. Institutions and health players have already approached us," he reveals. EureKare, which covers all of Europe, including the United Kingdom and Switzerland, has selected a hybrid model to balance the risk taken by its uninformed shareholders.
"We invest in seed after identifying and structuring academic projects, then their support within the biotech studio," explains the general manager. For these disruptive startups with high patent potential, tickets vary from 2 to 4 million over three to four years. "And we get into more advanced companies, from series B and ideally 18-24 months from a liquidity event, with 3-5 million tickets at once. »
Why did you focus EureKare on two areas? "The microbiome, which is believed to be linked to 90% of human pathologies, regained appeal with Big Pharma after a series of favorable clinical data at the end of 2020", justifies Rodolphe Brasserie. "And synthetic biology is a vast field, where we see incredible technological breakthroughs that deserve to be supported. What happened with messenger RNA vaccines is a deep source of inspiration for us. »

DOCTENA
Telemedicine service is now available at Doctena, a website for booking medical appointments.
According to a press release issued by the company on March 19, these consultations are being reimbursed by the National Health Fund.
The doctor can give the patient a web link to use for the video consultation when scheduling an appointment for an in-office visit. Instead, Doctena said.
Patrick Kersten, co-founder and CEO of Doctena said the company would activate close to 100 doctors for video consultations this Friday.
Due to the covid-19 outbreak, the National Health Fund (CNS) will begin covering telemedicine appointments as of March 16.
Since 2013, Doctena has operated in the Benelux countries, Germany, Austria, and Switzerland. According to the company, 1.5 million appointments are booked every month by over 10,000 medical staff.
In a bid to acquire the medical client base of Sanmax, Doctena announced that it is now developing the medical client base of the Belgian firm DocBook. DocBook was founded in 2013 and since then has experienced considerable growth through various acquisitions, including DocBook (B.E.), Doxter (D.E.), and Terminland (D.E.).
9,000 doctors in Europe now use the online booking platform. But, according to our rapid growth, doctors believe that the booking process needs to be digitized. By digitizing tasks with Doctena, medical practices save at least an hour a week, says Patrick Kersten, CEO, and Founder of Doctena.
Booking platform for medical services in Belgium
In 1998, Sanmax established an online agenda management service for users. Doctena's doctors specialize in 25 different areas of medicine. The average number of appointments made via Sanmax is 700,000 per month, while They can make 40,000 on some days.
Doctors and patients alike are experiencing an inspiring time. Doctena is the right partner in our typical trajectory towards digital health as online bookings of medical appointments are on the rise, explained Pascal D'Helft, founder of Sanmax.
It manages appointments for over 10% of Belgian doctors, with 3,500 medical professionals using Doctena. Belgian doctors number approximately 33,000, according to Eurostat. Patrick Van de Mosselaer, CEO of Belgium, said Doctena had reached an important milestone in Belgium. Online booking is already standard in many practices because 10% of doctors use the same software. Medical professionals of all specialties can use the same platform to facilitate referrals, which makes the platform increasingly convenient. Our platform will attract more doctors as a result."
The Doctena medical booking tool has already been selected by 20% of doctors in Luxembourg.
"We have seen rapid growth in our booking process because doctors believe in digitalization.". Through Doctena, doctors and patients can streamline a process that used to take up a lot of time. Smartphones and tablets have eliminated this need. By digitizing tasks, Doctena can save practice at least an hour daily. Moreover, we help doctors simplify their schedules, reduce appointment cancellations and expand patient load," said Patrick Kersten.
Investing in acquisitions to grow
Doctena has acquired four companies in two years with its acquisition of Sanmax's medical booking clients. In addition, many investments in Europe have contributed to Doctena's growth, including DocBook (B.E.), Doxter (D.E.), and Terminland (D.E.). As a result, the company is the market leader in Western Europe's active markets of Belgium, the Netherlands, Luxembourg, Germany, and Switzerland.
In Europe alone, Doctena has attracted 9,000 independent doctors. Moreover, the integrated model for primary and secondary care is well suited to simplify referrals due to the extensive network of independent doctors.
yotako 
The platform that markets software as a service, Yotako, which bridges the gap between web/mobile designers and engineering teams, announces fundraising of one million euros from business angels and the Ministry of Economy.
Coders were grumbling about having to entrench drawings or sketches into their beautiful lines of code. Likewise, engineers and graphic designers were tired of being seen as the last wheel of the cart by coders. So, for household peace, Yotako has developed software from 2016 that makes it easy to bring people together so that they can find the sketches directly in an application or website project, whether done on Adobe X.D., Sketch, or Photoshop, in others.
This Thursday, the Technoport startup announced fundraising of one million euros, contributed by fifteen Belgian and Luxembourg business angels. Foremost in them are Romain Hoffmann (LBAN/Spuerkeess), Christophe Bianco (Excellium Services), lawyer Stephan Le Gouëff, and Agile Partner. The startup benefits from the support of the Ministry of the Economy.
Enough to integrate all the comments from users of this software more quickly, says Alfonso Garcia's team. "The company has seen growth in the past few years. This constant growth fuels the company, with registered users from all over the world," says the press release, which discusses the fundraising.
The Luxembourg startup's solution, which consists of transforming simple drawings into lines of code, has been integrated into the Adobe X.D. application and website design software. A deal that allows Yotako to access a huge market.
The announcement was made Monday in Los Angeles, on the first day of the Adobe Max conference, the annual high mass of the American software publisher. in the new features announced by Adobe X.D., the program is dedicated to designing mobile applications and websites.
A year after the launch of this solution, the American giant presented a new version that brings several major new features, including the integration of external modules to increase the number of options available to its users.
in these "plug-ins" is that of Yotako. For example, Adobe X.D. makes it possible to design the graphic part of an application or a website and to have a preview of it, but not to create the codes necessary for it to become a reality. Yotako's solution provides the last link in the chain, at least for the graphic part, without going through a programmer.
"This partnership is first and foremost recognition from a giant like Adobe of our work," explains Alfonso Garcia Frey, founder, and CEO of Yotako. "In August, they invited us for all expenses paid to their headquarters in San Francisco to work with their engineers on adapting our solution to their program."
This integration gives unexpected visibility to the young startup, which has just launched the final version of its product after two years of development. But important potential income. Because of Adobe X.D. Users who will use Yotako will be billed directly by the startup.
"Adobe is for us the best business provider we can have in the world," enthuses Alfonso Garcia Frey. "It's a win-win partnership because we don't pay anything. Our technology is made available to their customers."
A fundraiser in preparation
For now, Yotako has 2,500 accounts opened on its platform, but the majority were during the test period of the solution. The startup is now hoping for a rapid increase in its paying users.
To anticipate this growth, it is preparing a one million euros fundraiser. Founded in 2016, Yotako is based at Technoport and consists of a team of four people. The startup raised initial fundraising of 250,000 euros in March 2017. It went through Luxinnovation's mentoring program, Fit4Start.
tokeny solutions
Inveniam is a SaaS company that delivers trust, transparency, and completeness of data to private market assets and has announced a new partnership with Tokeny, a Luxembourg-based tokenization platform. Additionally, Inveniam, Apex, and K20 Fund will invest €5 million in the partnership.
With this partnership, they will fully unlock asset liquidity through tokenization, which will be facilitated by providing all technology solutions private asset owners require, including knowledgeable valuation and pricing data about the tokenized assets.
With distributed ledger technology, Inveniam delivers trusted valuation and pricing data to private market asset owners and managers. Using this data, market participants can establish price discovery upon private market digital assets.
By providing an infrastructure for compliance across many types of tangible assets, Tokeny's solutions allow asset managers to integrate their assets into blockchains easily. At the same time, Inveniam will enable investors to access reliable data. In addition, by utilizing Tokeny's compliance framework with an Inveniam price reference, investors can conduct peer-to-peer transfers with liquidity.
Over the last two years, we have watched the Tokeny team build next-generation tokenization systems in an efficient and compliant manner. Only through seamless experience, sophisticated technology, and the right regulatory frameworks and business networks can we change how private market assets are traded around the world. Those requirements are all addressed in this partnership."
– Patrick O'Meara, Chairman & CEO of Inveniam
The Tokeny platform provides asset owners and managers with an easy, compliant, and institutional-grade solution for issuing, transferring, and managing digital assets. Tokeny streamlines all processes, including client onboarding, KYC/AML, distributions, capital calls, and investor subscriptions.
As a result, Tokeny's capabilities can pick up right where Inveniam leave off while providing a hyper-efficient infrastructure that addresses two of the biggest obstructions to private markets – pricing data and compliance. Our investment by Apex, K20 and Inveniam in tandem with this very synergistic partnership will allow us to enhance our products further and accelerate the adoption of tokenization."
– Luc Falempin, CEO of Tokeny Solutions
Inveniam's fund administration partner Apex Group will ultimately be able to deliver end-to-end services to private asset owners as a result of this partnership.

STOKR
A peer-to-peer platform connects small to medium-size companies (ventures) with investors (professionals and retail), allowing them to seek and obtain funding.
All parties involved in the investment process can benefit from the STOKR system as it streamlines the entire investment process. STOKR's team comprises individuals with more than 20 years of combined venture capital, private equity, and startup experience. The STOKR system reflects this wealth of experience and knowledge.
STOKR consists of three stages. The STOKR team screens ventures' information in the first stage, the application process. Stage two, due diligence, begins if they meet the eligibility criteria. As part of this review, STOKR will verify all information provided and conduct a more detailed analysis. Stage three, the investment process, will be available if the venture passes this stage. The experience can be invested in here by investors.
There are several ways in which the STOKR system differs from similar products on the market. First, the process is more efficient and streamlined, resulting in an easier and faster investment process for all parties. A second benefit is its lower price point, allowing small and medium businesses to afford it. Furthermore, the company has an experienced team of venture capitalists, private equity professionals, and startup entrepreneurs on its team.
Ultimately, whether or not you should invest in the STOKR system depends on your preferences and needs. Nonetheless, we find the STOKR system to be an excellent investment because it gives several benefits. First, with a lower price point and backed by a team of experienced professionals, this is a more efficient and streamlined product than similar products on the market. Therefore, the STOKR sto system is a good option for those looking for a convenient and value-added investment system.
edited and proofread by nikita sharma