Trends
Top 6 Most Valuable Unicorns in Norway 2022
Top 6 Most Valuable Unicorns in Norway 2022
Traditionally, Norway has been famous for its oil and gas supplies, unrivalled fishing industry, and having one of the highest standards of living in the world. Norway has hit the headlines for an entirely different reason in the last couple of years: as the latest start-up and unicorns hotspot to watch Norway's emergence onto the start-up scene hasn't come out of anywhere.
The Norwegian government has majorly paid their focused on building up their tech industry through the procedures of investment and promotion in a bid to move the economy away from its reliance on a handful of traditional industries.
The entrepreneurship circle has caught on in a big way, with young people, for the first time, considering a career in start-ups rather than a big industry. The figures for improvement show the strategy is working, and momentum is building fast.
Start-up investment grew 76.3% in the first half of 2018, and 30 new scaleups were added to the count as of September last year. Because the ecosystem becomes more established, ambitions are also rapidly rising, with founders along with investors who were starting to think about what comes next in future.
 And the question on everybody's mind is: Could Norway build its unicorn—a tech start-up founded after 2000 with valuations over $1 billion? Norway certainly has a lot in its favour. It has a stable business environment, a highly educated workforce, and the aforementioned high living standards mean it has the infrastructure to support fledgling businesses and attract the talent it needs to find and run them.
It is a society with tech at its core, having established a leading edge in healthcare. Norway famously leads the world in the take-up of electric vehicles, and the government has just announced a national strategy for artificial intelligence.
This early adopter readiness makes it the best test-bed for all the innovative, potentially world-leading technologies. It is done with extensive natural resources, and it isn't short of money to invest in new ventures. These factors have combined with supported the growth of several success stories, which could indeed become the unicorns of the future. One of the first rising stars was Kahoot, a game-based learning platform worth €300 million.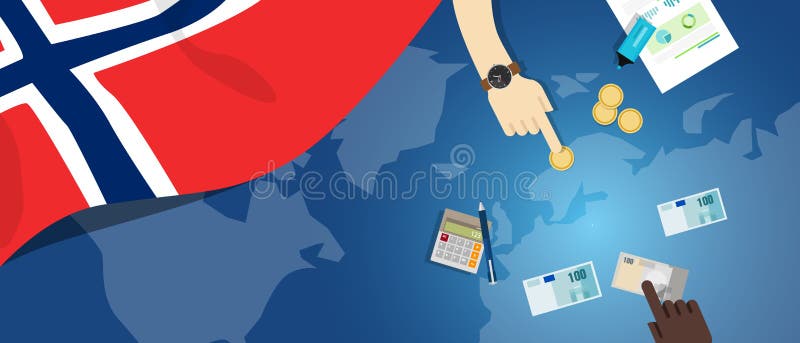 There are numerous new challengers who are hot on its heels, including the famous SpaceMaker, the design and construction stimulation software valued at between $100 and $150 million, and Xeneta, the ocean freight market intelligence platform that has so far raised €28.7 million.
Norway has presented, it has the creativity and talent to build successful businesses, it is still lagging behind more established hubs regarding the number of scaleups that call the country home. It is ranked eighth in Europe, it is closing in on Finland and Denmark but still has a long way to go to reach comparable economies, such as Sweden and Spain.
With its population of 4.6 million on the northern flank of Europe, Norway is today one of the wealthy nations in the world, and both measured as GDP per capita and in capital stock. On the United Nations Human Development Index.
Norway has been among the three top countries for several years and, in some years, the very leading nation. Vast stocks of natural resources combined with a skilled labour force and the adoption of new technology made Norway a prosperous country during the nineteenth and twentieth century.
Many unicorn companies can be challenging to keep track of, so the list of the significant unicorn companies in Norway with the highest valuations is mentioned below.
1.  Cognite
It develops an industrial IOT data platform that has enabled heavy acid industries' digital transformation. It has an artificial intelligence power data of contextualisation that has been making the data a self-explanatory to the data consumers without needing the subject matter experts. The industrial knowledge graphs are very reliable and actionable as they have the inside, which helps the team members collaborate better, scale more broadly, and innovate faster.
 It is called the one platform to manage the source and domain-specific data and information models, providing read and write services to the application over open APIs. You can deploy a foundational told to enable the large scale use of ground-based robots for the autonomous task. It makes better decision-making and automated workflows to improve the acid performance, integrity, and the main themes. After the power system analysis and independent inspection, it looks like the excellent optimisation and the power trading.
This company builds your brilliant fact experts with the data they need in terms of manufacturing. It delivers factory services, Process management, digital worker and intelligent maintenance. It has a trusted technology as a full-stack platform that focuses on unifying and communicating the data across the different disciplines like I.T., O.T., and E.T., bringing value by making the data useful, available and valuable. Reach the unicorn status in 2021 when they did their total valuation up to $160 billion.
 It has sustainable operations, remote asset management, digital operations and robotics for increased safety. You can derive a sustainable digital impact from debt operations and artificial intelligence built for power generation and management. It is headquartered in the city of Lysaker and was founded in 2016 by Fredrik Anfinsen, Geir Engdahl, Stein Danielsen and John Markus Lervik.
Company Overview
| | |
| --- | --- |
|                    Legal Name  |                    Cognite AS |
|                     Industries | Artificial Intelligence, Industrial Automation, Information Technology & Machine Learning |
|                      Founder(s) | Fredrik Anfinsen, Geir Engdahl, John Markus Lervik & Stein Danielsen.  |
|                  Founded Date |                        2016 |
|               Total Funding Amount |                   $338.2 Million |
|                      Investors  |           Saudi Aramco & TCV |
2. Oda
Oda is an online grocery retailer that offers door-to-door delivery services. It was founded in 2013 by Andreas Skaranger, Christian Mikalsen, Karl Kristian Mydske, Karl Munthe-Kaas, Ida Johnson, Andre Kristiansen, Tommy Gudmundsen, Vegard Vik and Mats Barlo. It is the largest online grocery business and became the Nordic country's latest unicorn after a transaction valued the company at ten .2 billion. It is located in Oslo, Norway.
A vast range of fresh produce groceries to millions of people in the country using the data-driven methodology with a significant focus on sustainability all the way along the chain.
The company aims to build an efficient retail system in the world. The product has low prices and twice as extensive a collection as they have, and you can quickly check out your own price comparison with this platform. It has the home delivery option every day and all day as they have their goods delivered in significantly less time, and you do not have to wait at all.
You can be assured that the company consistently deliver goods of the best quality and if you are not satisfied the customers will get their money back. You can get dinner suggestions and inspiration for the household based on what you like and do not like and the number of tips on items that this platform things you need at home. I did in 2013 x 10 entrepreneurs to make everyday life very easy for the people and the revolutionary technology in the value chain.
It has a selection like a supermarket, with different prices like in the discount stores, has its own bakery, and works with the large in the small brand's phones. It is an ambitious company that works to deliver.
Good service and high efficiency mean that you cannot take a shortcut with the company as they have long-term relationships with customers that work to be a reliable and secure supplier. They're always looking for skilled and committed people who join the team in their journey.
Company Overview
| | |
| --- | --- |
|                    Legal Name  |                  Oda Norway AS.  |
|                     Industries | Delivery, E-Commerce & Grocery |
|                      Founder(s) | Andreas Skaranger, Christian Mikalsen, Ida Johnsen, Jon Kare Stene, Karl Kristien Mydske, Karl Munthe-Kaas, Mats Andre Kristiansen, Mats Barlo, Tommy Gudmundsen & Vegard Vik. |
|                  Founded Date |                        2013 |
|               Total Funding Amount |                    $376.6 Million |
|                      Investors  |          Kinnevik AB & REMA 1000   |
3. Dune Analytics
It is an Ethereum-centric analysis that makes China crypto data accessible and consumable for users. With dune analytics, all the customers can create SQL queries on the Blockchain data, and the results are visualised as charts. These charts can be assembled into dashboards that can give you an overview of a project's key metrics, gas prices, etc. Customers can easily explore and share other queries and dashboards, folk them and create their own.
The company announced that the community's first WEB3 analytics platform raised $69,420,000 to act on the brand-new generation of analysts. For the venue of Dune, the Series B funding round ended with the contributions of Coatue along with the additional participation from their existing investors, including Dragonfly Capital and Multicoin Capital. It has started a platform to carry the burden from people on the shoulder of the giant amount of crypto data.
It offers some, one and two solutions so that one can track the real-time analytics from their dashboards, and among those apps and transactions, some can think that they need a miracle since all makes them believe that easy access to information is impossible. The platform work with the plan to work with wizards in its platform. Dune Analytics is one of the leaders in data literacy across the different and largest crypto markets.
It is not a surprise that this platform came out and started to become a myth with the investments towards the mindset. Then when stars of this company see a good grasp of the field and explore more, be on the fundamental gatherings in the data analysis. It was founded in 2018 by Mats Olsen and Fredick Haga.
Company Overview
| | |
| --- | --- |
|                    Legal Name  |                Dune Analytics AS |
|                     Industries | Analytics, Blockchain, Cryptocurrency & Trading Platform. |
|                      Founder(s) |       Fredrik Haga & Mats Olsen |
|                  Founded Date |                    2018 |
|               Total Funding Amount |                 $79.4 Million |
|                      Investors  | Mutlicoin Capital & Dragonfly Capital |
4. Gelato
Gelato is known to be a printing platform that provides customised print products for global e-commerce sellers. Millions of online stores connect with this platform for customised items that are produced locally and delivered within an average of 72 hours. It brings together everything that is required to sell, create and deliver the customer sprint products globally and on-demand. It powers print production for creators, enterprises and entrepreneurs who sell their products online to customers anywhere in the world.
It also helps the different companies navigate the customs, cross-border invoicing VAT issues, and tax because their production is local in 34 countries, delivering at a very high speed and shipping distances and reducing carbon emissions.
Gelato makes or creates the production and delivery of custom products that are simple, borderless, and programmable. It has a team based in offices around the world. Each year, it processes millions of print jobs for creators and start-ups to large enterprises. It has made more than 10 million Print orders over 12 years of experience and has worked with more than 200 countries and territories within its reach.
 It has delivered most of the orders with this company within 72 hours or three days. Their logistic production network offers millions of parcels every year with 99.9% uptime. Products are very safe, on time and of consistent and so superior quality. It ensures sustainable local production and shipping distances and reduces carbon emissions.
Designed for some creators and entrepreneurs and skilled for enterprises. Thousands of businesses have used this platform software and APIs to produce and deliver custom printed products anywhere in the world.
You can connect your e-commerce store to the API directly or from an e-commerce platform. It is a software company that represents the world's largest network of printers and logistics options. It produces personalised print products reaching more than 5 billion people. The company served in the industries of e-commerce, logistics, printing and 3-D printing and was founded in 2007 by Henrik Muller-Hansen.
Company Overview
| | |
| --- | --- |
|                    Legal Name  |                   Gelato AS |
|                     Industries | 3D Printing, E-Commerce, Logistics & Printing.  |
|                       Founder |              Henrik Muller- Hansen |
|                  Founded Date |                     2007 |
|               Total Funding Amount |                $269 Million |
|                      Investors  | Dawn Capital & Insight Partners  |
5. Kahoot
Kahoot is a Global learning platform company that wants to empower everyone in Norway, including children, employees, and students, to unlock their learning potential. It has a learning platform that makes it very easy for all the individuals or corporations to create, share and play learning games that derive effective engagement. It has the kind of games that can be played anywhere, in person or virtually, using any device with an internet connection.
It offers free and paid plans designed for use in the classroom, at work, whether in person or virtual or at home for social use the same study. It is used by 90 million teachers globally, hundreds of millions of students and families, and 97% of Fortune 500 companies. In the last 12 months of this company, more than a hundred million games have been played on the platform of cahoots, with over one .9 billion participating players in 200 countries.
Currently, this company serves over 1 million paying users with headquarters in Norway in offices in the US, France, UK, Finland, Denmark and Spain. Founded in 2012 by Johan Brand, Jamie Brooker and Morten Versvik. It has been a company with learning at its heart, and you choose to address the classroom first, but it seems to be a game-based learning platform that is now a pop culture phenomenon.
 It has a very vibrant, diverse and hard-working bunch of team members who are passionate about building something truly unique and have a lot of fun doing so. It is an international team of 500 people, fortunate to be located in some of the most exciting tech hubs in the world.
There are 6 billion players that have played on the platform of Kahoot since it was launched in 2013, and it has been played in all the countries in the world. Institutions of higher education around the globe, including 87% of the global top hundred universities. But many companies playing games use this platform for presentations, onboarding, training, events, and many more things. It has raised three $25 million in total funding from Softbank, Northzone, M12, accelerating investments LLC and Norwegian international investors.
Company Overview
| | |
| --- | --- |
|                    Legal Name  |                 Kahoot!AS |
|                     Industries | EdTech, Education, Gaming, Mobile & Software  |
|                      Founder(s) | Alf Inge Wang, Asmund Furuseth, Jamie Brooker, Johan Brand & Morten Versvik.  |
|                  Founded Date |                         2012 |
|               Total Funding Amount |                    $363.9 Million  |
|                      Investors  |           Stefan Blom & SoftBank |
6. Autostore
It is a platform that has revolutionary SQI-based warehouse automation. This company reduces the storage footprint by up to 75% while making the operation faster and incredibly reliable. It has robots that run in the dark and use close to 0 energy. The company can build your cube in any shape and expand without even stopping operations. Autostore is 1996 is a warehouse robot technology company that has invented and continues to find storage automation.
It works with the focus to marry the software and hardware with human abilities and create the future of warehousing. The company is entirely global, with over 850 systems and 45 countries in various industries. All sales are distributed, designed, installed and serviced by a network of qualified system integrators of the company.
 In 2021, the investment powerhouse investor Softbank became an auto store shareholder following the last execution by Thomas H. Lee Partners and L.P. It's as different industries or the diverse e-commerce, grocery, industrial and healthcare platforms and serves a cubic technology. It can fit any warehouse of fulfilment acidity very easily.
Company Overview
| | |
| --- | --- |
|                    Legal Name  |             AutoRestore Ltd.  |
|                     Industries |      Automotive & Service Industry. |
|                      Founder(s) |                   Karl Johan Lier |
|                  Founded Date |                       1996 |
|               Total Funding Amount |                          NA |
|                      Investors  |                   SoftBank |
Norway's economic freedom score has been made up to 76.9, making it is economy the 14th ranking in the 2022 Index. Norway has been ranked 10th among 45 countries in the Europe region. The country's overall score is above the regional and world averages. Norway's economy slowed from 2017 through 2019 before growth turned negative in 2020.
The economy recovered in 2021. During the same five-year period, economic freedom remained steady and robust. Boosted by increased scores for the rule of law, Norway has recorded a 2.9-point overall gain in financial freedom since 2017 and has risen to the top half of the "Mostly Free" category. Fiscal health is robust, but the economy remains heavily burdened by excessive government spending.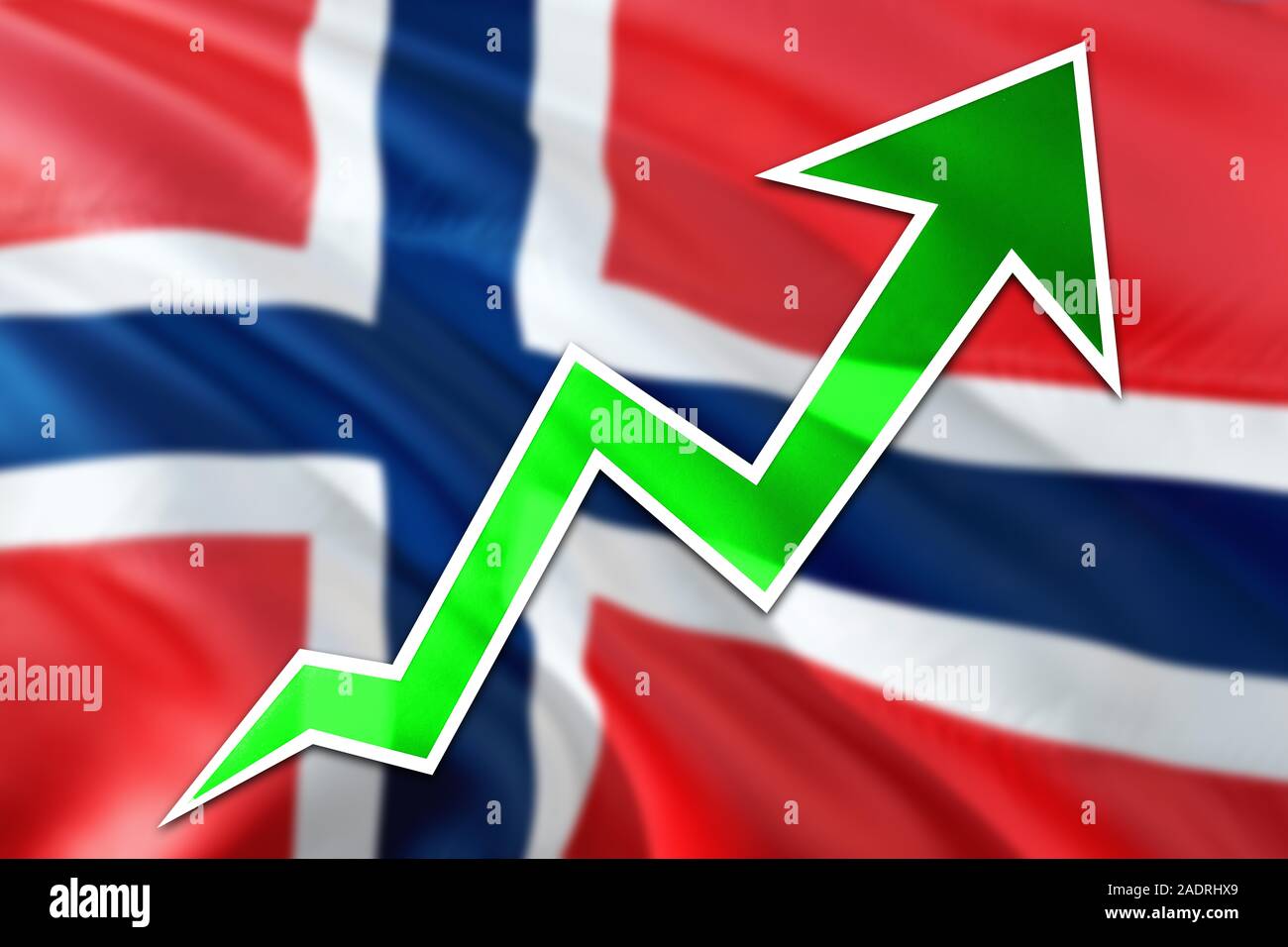 As of December 1, 2021, 1,092 deaths had been attributed to the pandemic in Norway. The government's response to the crisis ranked 14th among the countries included in this Index in terms of its stringency. The economy contracted by 0.8 per cent in 2020. Norway has been called to be more successful than many countries in limiting the spread and impact of the COVID‑19 pandemic.
The country has maintained their good outcomes on many of the economic and social indicators. The GDP per capita of the country remains the highest in the OECD. However, there are challenges in sustaining good results amid post‑pandemic economic adjustment, continued population ageing and the urgency of tackling climate change. Labour force participation needs to increase to ensure the high levels of employment that are key to Norway's socio‑economic model. Higher productivity growth is essential for businesses to remain competitive.
Meanwhile, economic activity must continue to adjust to achieve a faster decline in greenhouse‑gas emissions. It has been seen as an ideal country for a socialist, capitalist mixed kind of economy that is always done right. The country has been boasting of being one of the highest GDP per capita globally, leaving behind only Switzerland and a group of micro-nations.
The country has a unique kind of robust trade surplus and one of the highest national life expectancies. It has got a very skilled workforce with one of the highest proportions of university graduates of any country in the world. It is one of the lowest unemployment. It also has got substantial international recognition as a straightforward place to do business.
edited and proofread by nikita sharma