Trends
Top 15 Budget-Friendly Air Conditioner(AC) Brands in India.
Top 15 Budget-Friendly Air Conditioner(AC) Brands in India.
Summers are coming in India. What things can come to a person's mind when we talk about summer? What can be the most necessary thing you can imagine? Yes, the most important thing we cannot imagine our lives without is Air Conditioners.
Air conditioners are considered saviors in summer. It is almost impossible to survive in this burning heat in India.

But, Can possessing an AC would fix your problem? Will your life be solved? What about the charges, maintenance and electricity bills?
The ancient times ACs in India added to the power resulting in massive electricity bills. With the launch of new and efficient technology, the problem got disappeared. With the increase in stars, the quality gets renewed. Nowadays, ACs come with power-saving features and star ratings.

Which AC would suit you the best?
Well, this depends on several factors. The preferences and perceptions can vary from household to household. The must things a person should have in mind are:
1) Size of place.
2) Ventilation system.
3) Budget.
How many categories of ACs are available in India?
There are six types of AC units available in India:
1) Reverse Cycle AC units.
2) Ducted Air Conditioners.
3) Inverter ACs.
4) Split Air Conditioners.
5) Window Air Conditioners.
6) Portable Air Conditioners.
REVERSE CYCLE AC UNITS:
A reverse cycle air conditioner is an air conditioner unit that can heat and cool a room using the same power unit. It can cool your room in summers and warm your room in winters. It is one of the breathtaking creations which cools and heats your room using a single unit.
Pros:
1) Less CO2 emissions.
2) One appliance for two purposes.
Cons:
1) On the expensive side
Ducted Air Conditioner:
The ducted air conditioner is attached to a household's electricity supply by an electrician. The nature of these types of ACs is complex.
It has the features of reverse cycle air conditioning.
Pros:
1) Flexibility.
2) Efficient.
Cons:
1) Require a professional.
2) Works in specific conditions.
Inverted Air Conditioners:
The inverter ACs consumes less electricity in a contrast to a regular air conditioner.
Inverted ACs produce less noise.
It regulates the room temperature. The speed is comparatively higher than others.
Pros:
1) High speed.
2) Produce less noise.
Cons:
1) High price.
2) High maintenance charges.
Split Air Conditioners:
Split Air Conditioner is a type of air conditioner that consists of a condenser and an evaporator. Split air conditioners are for cooling several rooms or a clearance.
Pros:
1) Maintained airflow.
Cons:
1) Expensive.
Window Air Conditioners:
A Window air conditioner looks like a room air conditioner. It is the elementary form of an air conditioning system.
Pros:
1) Affordable.
2) More convenient.
Cons:
1) Blocks the window.
2) A window should be there.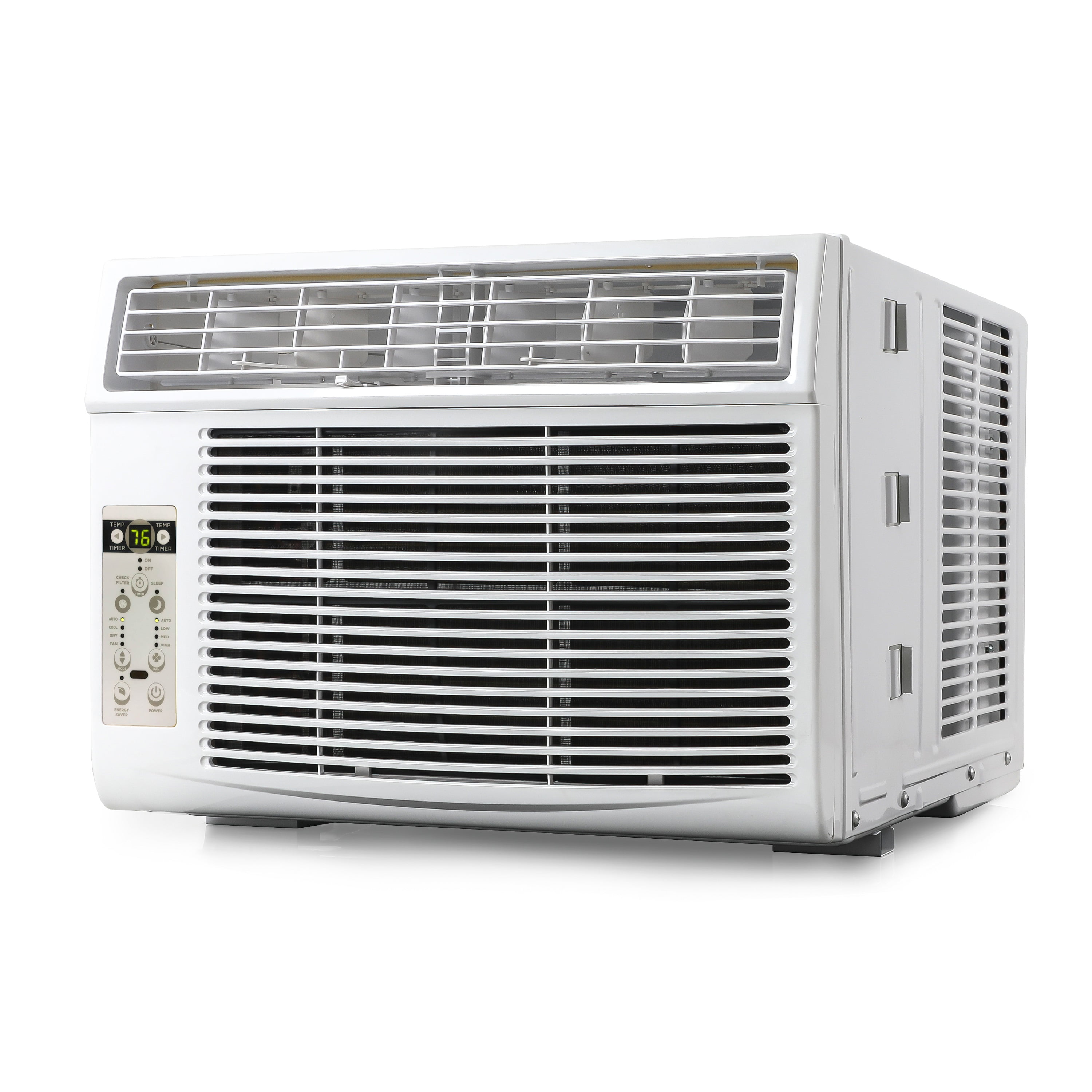 Portable Air Conditioner:
Based on its name, a portable air conditioner is mobile. You can take it from one room to another. They are easy to move.
Pros:
1) Movable
2) No professional.
Cons:
1) Less efficient.
2) Produce noise.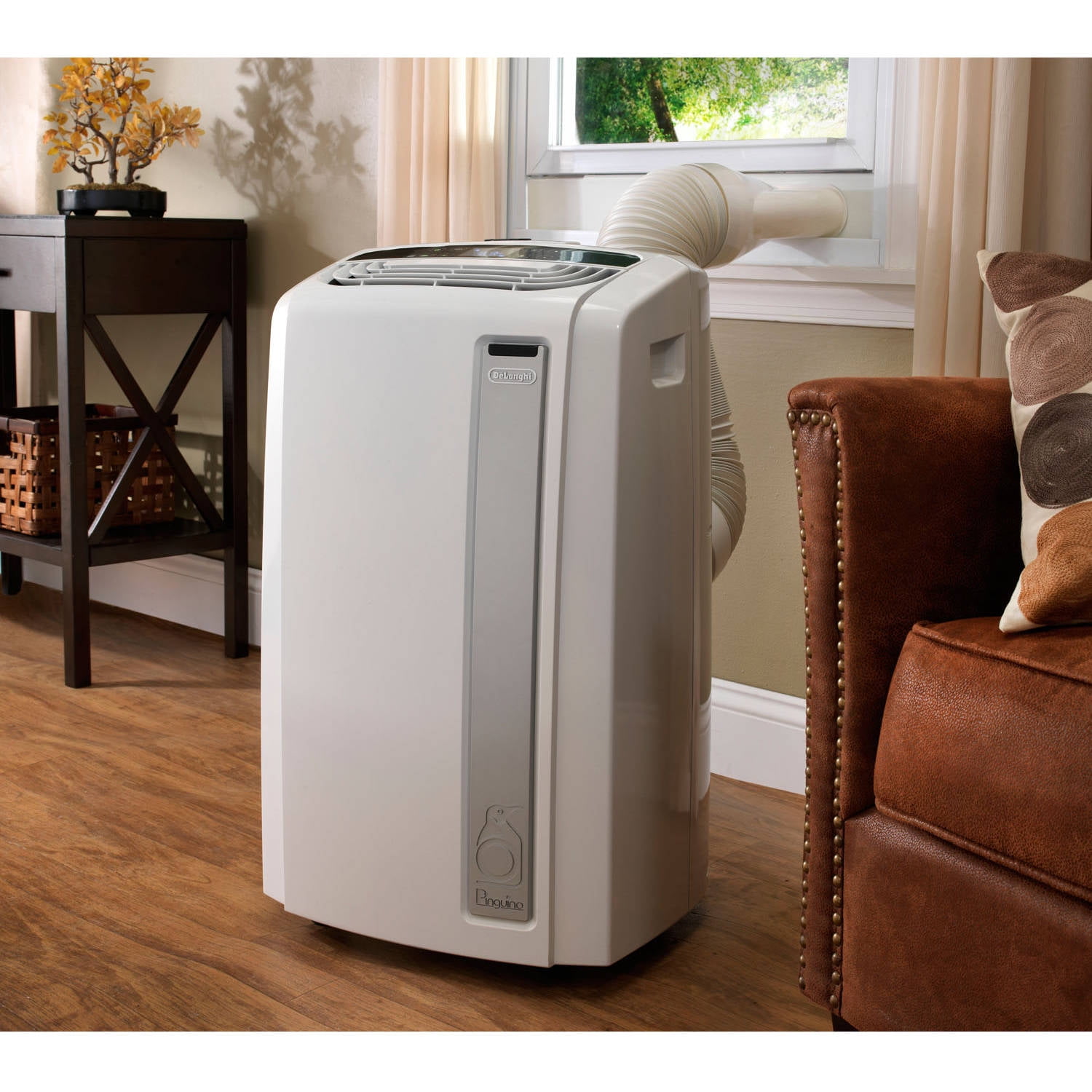 List of 15 Top ACs Brands in India:
1) DAIKIN:
Daikin is a Japanese brand that has ruled over the market. The products and their quality are efficient. It created a niche in the international market. It made an entry into the Indian market around a few decades back. The brand is considered to provide cooling at the right prices Daikin has Window ACs from Rs. 18000.
Daikin FTF50QRV16 split AC is the best model which has each necessary aspect. It is the split air conditioner that comes with a 1.5-ton capacity and a 5-star energy rating. It has a power chill and a 3-step auto fan speed option.
 The Price is diverse from Rs 18000 to Rs 50000.
2) Mitsubishi:
Mitsubishi is a Japanese electronics giant. Its headquarters is in Tokyo, Japan.
It is one of the best ACs manufacturing companies.
Mitsubishi provides good quality and efficient products. It is a global leader in the manufacturing and marketing of electronic equipment.
The Price is diverse from Rs 18000 to Rs 40000.
3) O General:
The Bureau of energy efficiency considers O general as a 5-star brand. The reason is its efficient and energy-saving models. The air conditioners of this company come with a lot of relevant features.
For more than 20 years, O-general has provided global quality Air Conditioners. Whether it is a split AC or a window AC.
Air Conditioners by O general are available at excellent prices in India. They are always famous because of their energy efficiency, efficient cooling, easy installation, and others.
They are available in a variety of dimensions and star ratings. You can buy 1-star, 2-star, 3-star, 4-star, or 5-star according to your convenience.
 The Price is diverse from Rs 28000 to Rs 60000.
4) Hitachi:
Hitachi is a familiar Japanese brand. It is a dominant brand on the list. It was made public in 1920. An unbelievable brand from Tokyo, Japan. The Air conditioners produced by this brand are ozone-friendly. 
Hitachi is known for providing global class Air conditioners with systematic energy. The main brand comes around Rs. 26000. It can go up to Rs 74000 according to your preferences. The size of your room and the space can decide the AC type.
 The Price is diverse from 26000 to Rs. 74000.
5) Voltas:
Voltas is the crown Indian brand. It is a subsidiary of Tata Group. It is known for its best level of performance in high efficient techniques. This Indian brand is budget-friendly. The ACS starts from Rs 25000 and goes up to Rs 65000. The latest model of this brand is "All-weather smart Air Conditioner". The model is attractive and has prominent features.
It automatically adjusts the room temperature. It saves 63% of electricity.
It is convenient to control your Air Conditioner via loading an app on your mobile phone.
Other benefits include speedy cooling and an ozone-friendly budget.
The Price is diverse from Rs. 25000 to Rs. 56000.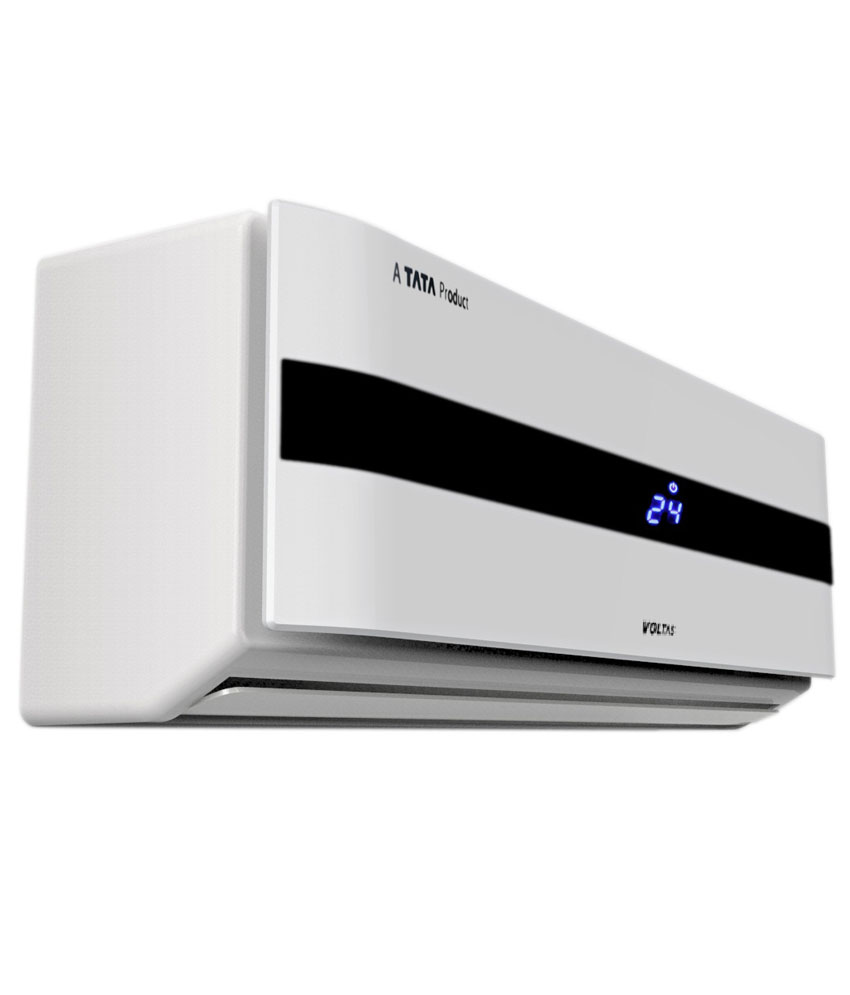 6) Haier:
Haier is a celebrated brand in China. It sells rock bottom home appliances. 
The list includes multiple ranges of Air Conditioners. 
The Air Conditioners have high-ranking performance and efficient results. The maximum star rating is 3-stars.
 The Price is diverse from Rs. 20000 to Rs. 40000.
7) Carrier:
Carrier is an international company. It was established by Bills carrier in 1920. This name "Carrier" was named after Bills carrier.
 It is a reliable Air conditioner brand. Carrier manufactures the greatest appliances by keeping in mind the supercilious quality of the product.
 It has features that include low maintenance and a supercilious cooling system.
The Price is diverse from Rs. 23000 to Rs. 50000
8) Panasonic:
Panasonic is a Japanese brand known for its most modern ACs universally. It has automatic features that include Nanoe-G and Econavi. These features ensure the working of an Ac when it gets turned on. Its headquarter is in Kadoma, Osaka. 
Panasonic has gained a good position.  Panasonic has multiple ranges of products. It has chargeable batteries and industrial systems.
The company's corporate name is "Matsushita Electric Industrial Co".
The Price is diverse from Rs. 28000 to Rs. 40000
9) Godrej: 
Godrej was set up by Pirojsha Burjoji Godrej and Ardeshir Godrej in 1897. The headquarters is in Mumbai. The brand has a global approach and is achieving success.  
The brand has a variety of products like ACs, kitchen appliances, and refrigerators. The products are ozone-friendly and gobble up less electricity. It has other features like an air swing, Timer, etc. 
There is a lot of variety of models ranging from low to high prices. You can obtain any model according to your preferences.
The Price is diverse from Rs. 21000 to Rs. 50000.
10) IFB:
IFB is a brand that is known for its quality. It improves the lifestyle of people through its efficient products. It is easygoing and helps people in a lot of things. It is ozone-friendly and budget-friendly. The products are for meeting people's obligatory needs. 
The Air conditioners have high cooling qualities and low maintenance features.
The Price is diverse from Rs. 23000 to Rs. 35000
11) Videocon :
Videocon is an Indian brand that is famous globally. The brand is Indian but sells its products all over the universe. The products are affordable and efficient. The rudimentary Air Conditioner starts from Rs 20000 and the high-end models go up to Rs 68000.
Videocon has the best Air conditioners suited for your rooms and halls. 
It has Air Conditioners with different capacities. Some examples are Videocon 1 Ton AC and Videocon 2 Ton AC. 
The Price Range is diverse from Rs. 20000 to Rs. 68000
12) LG:
LG is a leading South Korean Brand. It owns best-selling Air Conditioners. LG is a famous South Korean brand known for its quality products. 
The products are ozone-friendly and affordable.
LG and Hitachi established a joint venture called Hitachi LG Data Storage in 2000 and LG Hitachi Water Solutions in 2011. Among other partnerships, LG has a long-standing relationship with Hitachi, dating back to the early days of Gold Star. Since then, Hitachi has transferred the technology of LG products such as radios, cables, televisions, home appliances, and semiconductors. The first joint venture between the two is LG Hitachi, which has existed since it was founded in the 1980s to import computers into South Korea.
The products match up all the budgets from Rs. 18000 to Rs. 77000.
The Price is diverse from Rs. 18000 to Rs. 77000
13) Onida:
The Onida Inverter AC system is the world's best DC inverter compressor and fast Control technology to detect and monitor room temperature. It has a new algorithm that changes the speed and frequency of the compressor motor to achieve high efficiency. You can save about 65% of your electricity bill with their products. 
  The Price is diverse from Rs. 21000 ~ Rs. 29000.
14) Hyundai:
Hyundai Co.Ltd. has enlarged its scope by developing home appliances. It's a world-class brand committed to bringing new value to buyers, and modern appliances are known to build a brighter future. This is Korea's leading brand that exists in the world's largest 100 countries. Get a modern air conditioner at home and enjoy your precious moments.
Relax in the unbelievable breeze of modern air conditioning. It has an energy-saving factor that can save up to 60% of power consumption. Easy to clean without drip design, it only warranties the comfort of your home or room. Low energy consumption, complete comfort.
 The price is diverse from Rs 19000 to Rs 30000.
15) Blue star:
The Blue star is another brand, one of India's oldest AC brands, founded in 1943. We provide air conditioners as a niche product. They meet the needs of millions of users and specialize in home and commercial cooling. Corporate products of this brand go yonder familial AC services. Another company founded in India around 1943 is Blue Star. Not only is it one of the oldest major AC brands in India, but it is the oldest consumer electronics company founded here. The Blue Star 5HW18SA1 Split AC is very suitable for many homes due to its durability and size. 
Blue Star is proud to be an industry leader, delivering transformation, standards, and a great customer experience in multiple countries. With over 75 years of experience in providing freezing solutions, Bluestar is India's leading air conditioning and commercial freezing company. Bluestar has also set foot in the household water purifier business with a stylish and differentiated product line, including India's first RO + UV hot and cold water purifiers. Air purifier and air cooler business. With a substantial range of high-quality products that are technically accomplished, energy-efficient, and stylishly designed, Blue Star products stretch, commercial, and corporate applications, with one-third of commercial buildings Blue Star. All Blue Star products promise quality, technical advantage, and after-sales service.
The Price is diverse from Rs. 30000 ~ Rs. 50000.
This was the list of Air Conditioner. The list included every type of Air conditioner. 
How to select your Air Conditioner?
Choosing the perfect electronics brand has always been a laborious task. Currently, the brand name is talking about the product. Brands are more credible than descriptions. When it comes to air conditioners, there are many brands. There are several air conditioner brands on the market and many models in the Indian market. Here, we are going to help you choose the best AC brand without wasting time prolonged.
You have to judge the brand by its climate technology. There are several brands with the finest air conditioning technology with proper research on cooling. Compared to ordinary air conditioners, advanced technology is more efficient and lasts longer. However, these air conditioners are deluxe and people avoid buying them. The efficiency of these air conditioners is paramount.
Some brands rig out the cheapest air conditioners to attract customers. Do they promise proper cooling? With efficient cooling and a low Energy Star rating, your bill will double. Never choose a brand that sells air conditioners at a lower price than the actual market price. Purchasing AC is a long-term effort. Therefore, you should not go to a brand that has to spend more money after the warranty period. Forget your emotions when buying an air conditioner.
If the brand put forward several other devices, that doesn't necessarily mean they know their own when it comes to cooling. That's because there are a few other things to focus on, and not all of them can be appropriate. Those who cannot afford expensive air conditioners can opt for such brands. But you just choose the top brands. You need to study such brands and how they are valued in the market. You artificially come in. 
See the budget, quality and choose your Air Conditioner accordingly.
edited and proofread by nikita sharma