Trends
How to build a metaverse with Blockchain, AR, and VR in a modernised world 2022
How to build a metaverse with Blockchain, AR, and VR in a modernised world 2022
The confluence of these technologies is slowly changing how we connect, work, socialize, entertain, and trade with one another (and machines).
A lot is going on in the metaverse. Virtual reality (VR), augmented reality (AR), blockchain, 5G networks, artificial intelligence (AI), cloud computing, and 3D content production have all been discussed for some time, but the vision of where things are headed is now becoming evident. The confluence of these technologies is slowly changing how we connect, work, socialize, entertain, and trade with one another (and machines).
Much of the talk in the metaverse is about immersive VR, but augmented reality also has a significant role to play. AR uses smartphones and smart glasses to superimpose digital items in the natural environment. Many experts feel AR has far higher potential than VR since humans eventually tire of virtual situations and prefer to remain in real-world settings.
While AR apps (such as Pokemon Go and Google Maps' direction-finding capabilities) have been around for a while, adoption has been limited due to worries about privacy, the expense of the devices required, and a lack of viable applications. With recent improvements in the blockchain ecosystem, this may alter shortly.
AR clouds, non-fungible tokens (NFTs), and open-source content development might help R apps succeed.
AR clouds might power numerous applications
AR clouds are 3D digital twins of real-world settings that include virtual items and data. These are similar to websites and applications in that they leverage data streaming and geolocation to present augmented reality content in real-world settings.
Organizations may provide better user experiences with AR by offering immersive information rather than forcing consumers to hunt for it on an app or web browser. For instance, imagine an AR start-up. Around assists businesses in developing blockchain-based social networks for their customers (such as communication platforms, metaverses, and educational portals). Unlike centralized social networks, companies have total control over their networks' content and may monetize it through adverts.
NFTs have the potential to boost the AR economy
NFTs have already made a name for themselves in the metaverse. Nike, Adidas, and Walmart are among the significant businesses experimenting with them and establishing new revenue models for their digital presence. While most of them are now directed at virtual reality, NFTs in augmented reality is gaining popularity.
Intelligent contracts may purchase, utilize, rent, and exchange geolocated virtualized assets from real-world surroundings in AR clouds, such as land and property, billboards, and other items. The use of blockchain to create these assets allows each thing to have unique identifying features and incontrovertible ownership verification.
However, there are worries about NFTs and the crypto environment. To begin with, specific blockchains are instead powered demanding. Marathon, a bitcoin mining firm, has purchased and reopened a coal-fired power plant in Montana, which would release 187,000 tons of CO2 in the second quarter of 2021.
Proof-of-stake blockchains are speedier and less energy-intensive than proof-of-work blockchains, and thus businesses should consider them. Second, the NFT and crypto markets are unregulated, raising concerns about the suitability of digital tokens and assets for widespread consumer usage. Regulators will undoubtedly tighten their grip on these devices, and the ecosystem will change to reflect this.
The ecosystem will benefit from open-source content generation
The metaverse's basic concept is decentralization. Several platforms already provide software development kits (SDKs) for creating AR content. Almost anybody will be able to generate digital content for both VR and AR worlds as low code/no-code platforms take control. This could help the metaverse ecosystem flourish, potentially resulting in a more excellent virtual economy than the real one.
Adding open-source software to any stack, however, has hurdles. Allowing the public to generate content on proprietary systems can lead to security issues, whether on purpose or not: For example, OSS can rely on third parties to maintain its code and libraries. Any software that uses third-party code should be thoroughly examined regularly for any downstream flaws. Zero-trust security frameworks can assist in containing possible concerns in this area.
However, open-source content development might offer a slew of new business opportunities. Companies like OVR are building open-source AR worlds by superimposing billions of hexagonal areas on the planet's surface, each of which can be purchased and used by owners to create more digital assets on top, such as digital art and furniture, which can then be licensed for use in the real, the AR, and the virtual worlds. 
Businesses must be aware of the danger of negative responses as people's concerns about spending too much time on their gadgets grow. While there is no proof that spending too much time online is harmful to mental health, there is a perception that it is. The potential for injury – and hence the danger to business reputations – will only rise as metaverse experiences become more generally accepted.
Finally, the rumour of NFTs selling for hundreds or even millions of dollars should not deter companies from developing real-world solutions. The majority of current VR and AR experiences have yet to be verified for widespread adoption by consumers and businesses.
However, significant technical revolutions have occurred in the past and will continue to do so in the future. Those that can identify and offer meaningful value from their ideas will prosper, while others may fade away – much like real-world enterprises.
The impact of digital transformation on the future of work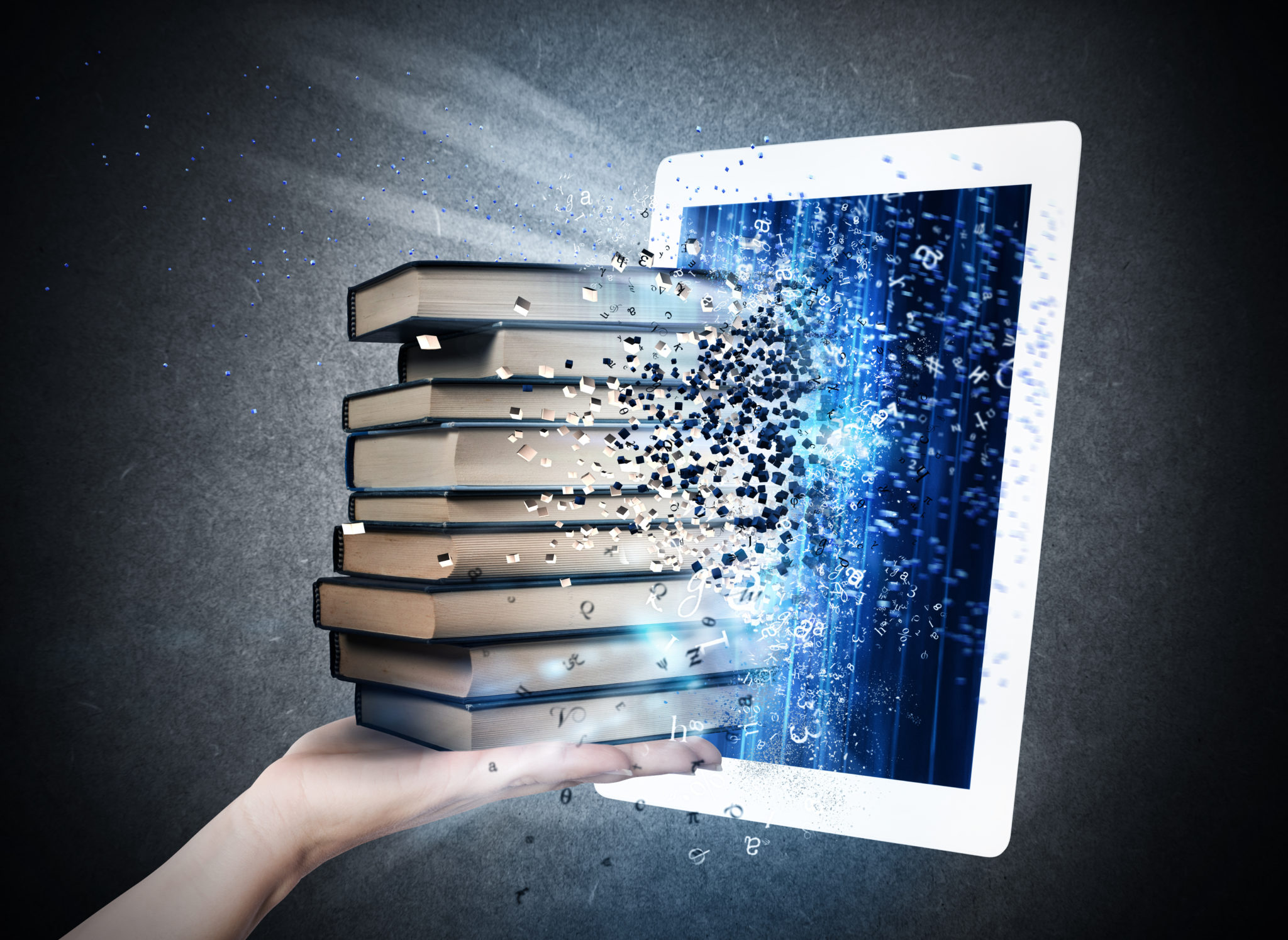 Instead of having employees follow a set schedule, they are now on-demand and may work whenever and wherever they choose.
The pandemic brought us all into this experience simultaneously, and now that we've "graduated" into a post-pandemic society, we can reflect on what we've learned. Living and working together to build a world and organization unified by a goal is one of the teachings. It also shook the global economy's attitude as we worked to make the unimaginable feasible.
The epidemic changed the way people worked, resulting in an on-demand mentality. Instead of having employees follow a set schedule, they are now on-demand and may work whenever and wherever they choose.
Consequently, employees are no longer restricted to the confines of the workplace; their options are endless, and they may satisfy the demands of their employers and customers.
Adapting to changing requirements
As we all know, Netflix revolutionized the entertainment sector by dominating the on-demand market and displacing blockbusters. Before being disrupted, businesses must be nimble and quick enough to fulfil market needs.
Netflix's explosive growth is due to the offering of on-demand entertainment to global viewers rather than localized ones. Furthermore, customer behaviour is evolving quicker than in the past, and organizations are striving to meet and surpass their expectations to maintain their business.
Unlike in the past, when corporate headquarters made choices, market trends are studied by company frontline workers. Frontline employees drive decisions in the post-pandemic society. As a result, having the correct platforms with the right users will aid in meeting the market's continuously changing demands.
They will be speedier and more adaptive to the changing requirements of today's consumers if they have the right platform and key staff. To thrive in the on-demand model of the future of work, businesses must first create the necessary platform and culture.
Modernizing to meet the needs of the world
Peloton, exercise equipment and media firm, and MirrorTech, a health and fitness company, have become disruptive forces in the industry, riding the tide of an on-demand approach.
Customers may exercise whenever and wherever they choose, join live and recorded sessions, and yet meet (or surpass) their goals thanks to technology developments. Traditionally, consumers had to meet with a trainer or enrol in programs at a specific location and time.
Users of Peloton and Mirror Tech may now set up their equipment in the comfort of their own homes and exercise whenever they choose. Customers may work out whenever they decide on their Peloton cycles, whether they connect to the internet to join courses or set up live sessions with friends. In addition, MirrorTech clients may set up their mirrors to join live sessions and book an appointment with a trainer, and with its camera functions, users can receive live feedback and motivation.
Peloton and Mirror Tech's market disruption was due to their ability to react to changing market needs and stay on top of developing trends.
Millennials, Gen Z, and Gen Alpha, the younger generations, desire to live in a paradigm that emphasizes flexibility, experience, and a sharing economy. Companies are reorganizing their business structures, goods, and values to meet the market's demands. Companies will be able to maintain their upward trajectory if they design an economy that incorporates both intellect and experience.
Change happens rapidly, and monitoring company outcomes through KPIs and data is critical in this economy. Companies must design a digital operating model to match their future demands to produce an appropriate model for their organization.
It's not all about strategy.
Before the epidemic, the company model was developed on strategy, followed by structure, people, and culture.
Businesses have modified their models to match the market in the post-pandemic era, with culture as the priority, followed by strategy, structure, people, and data. Businesses that implement this new business strategy will see exponential growth.
To function successfully in the future, businesses must be on the proper platforms and with the right people, ideally with a democratic approach.
Companies used to operate under a rigid framework, but the future of work will be more democratic and hence more successful. Businesses will follow this approach by building the three branches in each organization and providing them checks and balances, similar to how political institutions in India and the United States are constructed.
We have business unit leaders representing units of the Legislative Council, while CEOs, CFOs, and other senior management are in the Executive, Judicial, HR, compliance, Law, security, and advisors are in the Judicial, HR, compliance, Law, protection, and advisors are in the Judicial, HR, compliance, Law, security, and advisors are in the Judicial, HR, compliance, Law, safety, and advisors are in the Judicial, HR, and compliance.
How the pandemic rewrote the regulations on starting a company
Businesses have to be able to adapt and adjust swiftly to prosper.
The year 2021 was all about adjusting to a new normal. With the introduction of mass vaccines and individuals learning to cope with the illness, economies began to recover, and social life reopened. However, how people worked, communicated, and shopped changed dramatically in the previous two years.
Consumer behaviour has been irreparably changed due to the revolutionary shift that occurred across sectors. As a result of the epidemic, everyone has moved a big part of their life online. Smartphones have become the critical devices for shopping, booking, transactions, and content consumption, and eCommerce sales have taken centre stage.
Large scale businesses like shopping malls have become unappealing due to social alienation and sporadic lockdowns. In contrast, consumers have gravitated toward hyper-localized and individualized purchasing experiences supplied by independent firms – producing exclusivity and 'digital' experiential buying.
Meanwhile, fast digital transformation was and continues to be the only method to ensure company continuity for business operations. Businesses have to be ready to change and adjust swiftly to prosper. For example, although many firms focused on offering a unified experience across all platforms (even before the epidemic) – with the bulk of internet purchasing taking place on mobile phones – most brands have now shifted their focus to providing an omnichannel experience to their consumers.
On the other hand, the rapid digital revolution has increased discovery and choice. Customers are becoming more aware of their connections via a 'digital-first' perspective, and they want customized, intuitive, and multichannel experiences, from virtual partnerships to automated chatbots.
While entrepreneurs continue to spend extensively on tools and technology to assist their companies in understanding and delivering the proper sort of customer experience, they should instead focus on addressing customer experience as a cultural idea within their organization.
Companies that have prospered throughout and after the epidemic period, from Amazon to Dominos, are those who have worked to make memories with their customers. And, to leave a lasting impression on consumers, customer experience must become the responsibility of everyone in the business — instilling the 'customer-first' ethos in everyone.
Today, a typical customer journey may involve numerous departments that must collaborate — it is no longer just sales doing the selling or the Chief Marketing Officer in charge of marketing. Brands must pivot and go beyond to incorporate customers more deeply into how business is done.
Global Chief Customer Officers, for example, will be in charge of a new customer experience team that will supervise operations, data analytics, digital customer interaction, restaurant development, marketing, and restaurant solutions. They are also responsible for managing a company's marketing and merchandising activities and directing its omnichannel experience for in-store, mobile, and online consumers.
Aside from customer experience, the pandemic highlighted the importance of company resilience, not just for current business recovery but also for dealing with future interruptions. This resilience is based on how firms implement dependable, adaptable, and long-term supply chain models.
Organizations will need to prepare themselves with tactical scenario planning, acquire critical resources, and minimize operational and program risk as they look ahead and learn from the lessons of Covid-19 in 2020-21. Entrepreneurs will need to improve their supplier management and update their business continuity strategies. Finally, businesses must integrate resilience through strategic supply chain mapping and digitizing the whole supply chain management process to prepare for future shocks.
When the epidemic struck, many entrepreneurs and businesses had to start again. With revenue declining dramatically across industries, they needed to explore new business niches. For example, during the pandemic, popular food delivery aggregators had to reconsider their business processes.
With no one ordering food during the lockdowns, it redoubled its efforts to launch necessary goods/grocery delivery services, utilizing its delivery fleet, which was idle. To tackle the pandemic's problems, entrepreneurs must adopt a new attitude. They must acknowledge that this is the new normal by letting go of 'what was' or replicating previous company paradigms.
Because there is no turning back, firms should consider solutions that diversify revenue for company continuity and scalability.
Furthermore, hybrid work culture has combined the best of both cultures, resulting in better work culture, more critical work relationships, a focus on mental health, and operational simplification – and technology integration has functioned as an enabler. Our world is no longer about choices but rather about options.
It's not about whether we work from home or the office; whether we have client meetings in person or via video conferences – it's about the next level of options, which means generating additional opportunities for business to be performed from the office, home, hills, and road – Using dependable, efficient mobile technology that permits seamless movement from site to location.
It's been a tumultuous period for both employees and business owners. And they both deserve a lot of credit for their adaptability in a quickly changing corporate climate. To remain competitive, firms must invest in new technology that improves communication or cooperation and provides tools for flexibility, efficiency, and improved experiences – for both workers and consumers.
edited and proofread by nikita sharma