Trends
Crucial Hour:Top Business news of 9th March
CoinDCX teams up with BITS Pilani to promote blockchain literacy:Business news

Cryptocurrency exchange CoinDCX has teamed up with BITS Pilani's Department of Computer Science to conduct research, development, and innovation in cryptocurrency among India's student community. This partnership aligns with CoinDCX's crypto education programs, which aim to increase the country's understanding and use of cryptocurrency.
Adani Ports stock gains 3% on incorporation of new subsidiary:News
Adani Ports stock climbed over 3 per cent today after the Adani Group firm said it has incorporated a wholly owned subsidiary named HDC Bulk Terminal Limited. The subsidiary was incorporated on March 7, 2022. The stock touched an intraday high of Rs 709.5, rising 3.08 per cent on BSE. Market cap of the firm rose to Rs 1.44 lakh crore through new resoucres this information came out.The large cap share trades higher than 5 day moving averages but lower than 20 day, 50 day, 100 day and 200 day moving averages. The share has lost 6 per cent in one year and fallen 3.38 per cent in 2022.
Vijay Mallya contempt case: SC adjourns hearing for Thursday:News
The top court posted the contempt case for hearing at 2 PM Thursday after senior advocate and amicus curiae Jaideep Gupta sought adjournment on grounds that he would be busy arguing another case.

The Supreme Court adjourned till Thursday hearing on a plea related to the appearance of fugitive businessman Vijay Mallya, accused in bank loan default case of over Rs 9,000 crore involving his defunct Kingfisher Airlines, in a contempt case where he has been found guilty. A bench comprising justices U U Lalit, S Ravindra Bhat and P S Narasimha on Wednesday posted the contempt case for hearing at 2 pm on Thursday after senior advocate and amicus curiae Jaideep Gupta sought adjournment on grounds that he would be busy arguing another case.
Share Market Open: IT-Pharma stocks took over the market, Sensex-Nifty made a strong start:News
Indian indices on Wednesday rallied for the second consecutive day even as crude prices remained high due to US ban on Russian oil. The benchmark indices made solid gains as Sensex added 2.29%, while Nifty50 rose 2.07%.
The sectors that performed well were IT, realty, healthcare, and financials, among others, while metals languished. The broader markers also performed well as both MidCap and SmallCap were up over 2%. In Asia, shares fell in Japan, Shanghai, and Hong Kong, while Australia ended with gains.
The Employees' Provident Fund Organisation (EPFO) has moved a proposal to transfer ₹100 crore from its unclaimed funds,
In extra of ₹58,000 crore, to the Senior Citizens' Welfare Fund, according to a 2015 authorities directive.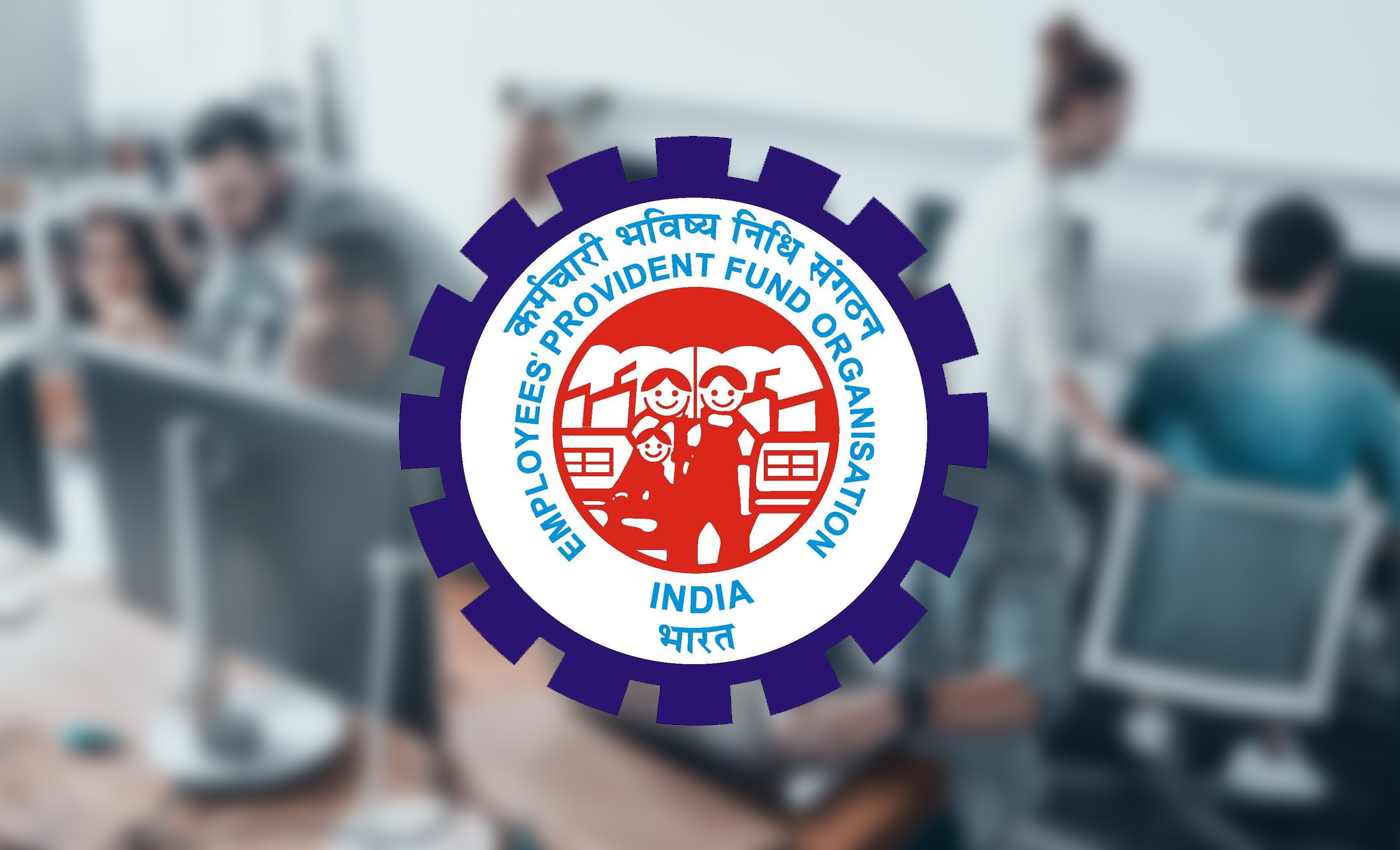 The proposal will be taken up for consideration by the central board of trustees of EPFO at its upcoming meeting on Saturday, people familiar with the development told ET through news.
As per the finance ministry notification, issued in 2015, savings that remain unclaimed in EPF and PPF accounts and other small savings schemes for seven years will have to be diverted to the Senior Citizen's Welfare Fund.But these funds have remained with the EPFO.
The proposal to transfer unclaimed funds to the senior citizens' funds is expected to face resistance from the trade unions.
"We will consider the government's proposal of shifting part of the unclaimed money. We feel that it is not unclaimed money but rather unsettled money and hence should remain with the EPFO," a representative of a national trade union said on condition of anonymityThe proposal might be taken up for consideration by the central board of trustees of EPFO at its upcoming assembly on Saturday, folks accustomed to the event instructed ET.
Russia-Ukraine war to weigh on India's growth:Top Buisness news 
Supply disruptions and trade shocks emanating from the Russia-Ukraine conflict, a possible sharp rise in inflation in the next 6-8 months, fiscal pressures and a widened current account deficit (CAD) will weigh on India's growth in the next financial year.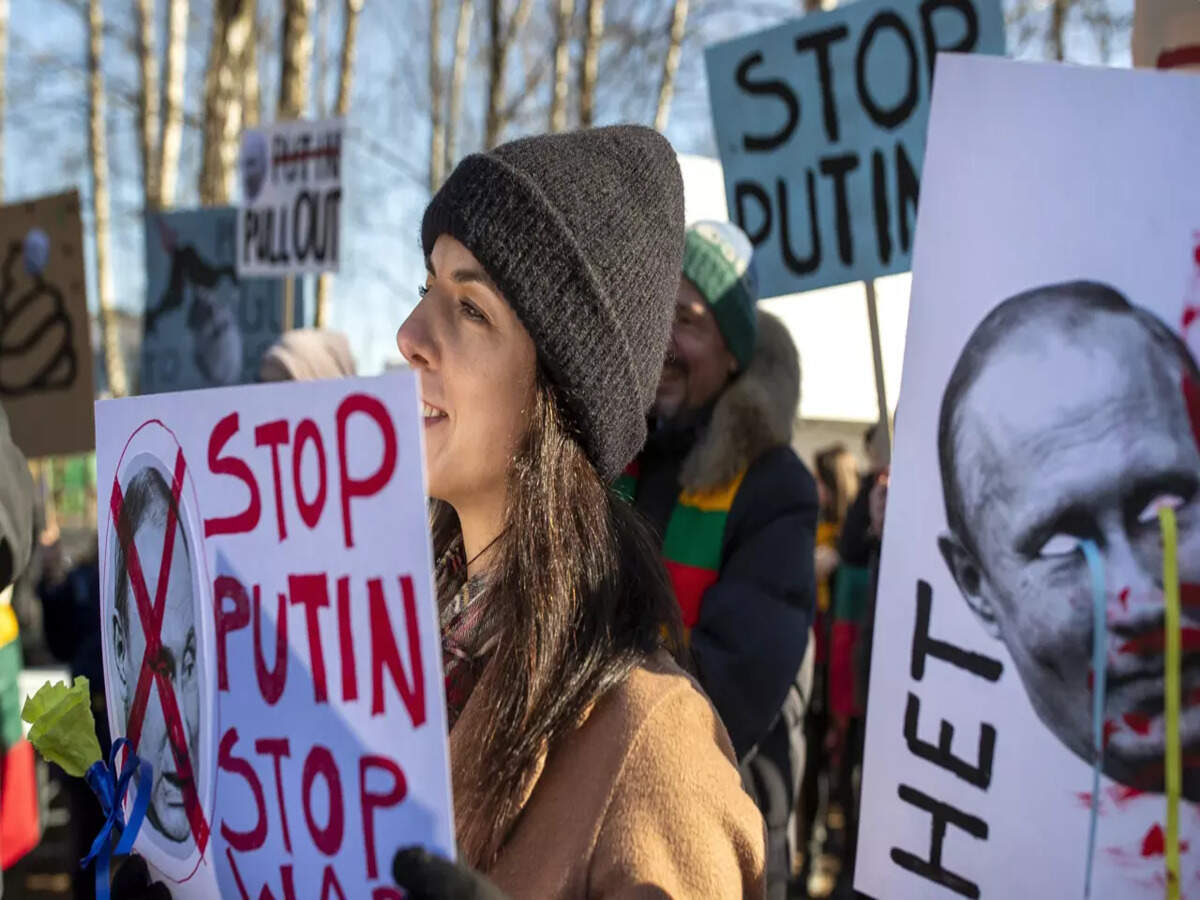 Growth is expected to be less than 8% in FY23, economists said as they pitched for a cut in excise duties on oil to cushion the impact on inflation. The Economic Survey had forecast 8-8.5% growth in FY23 at the end of January, days after the International Monetary Fund (IMF) had pegged India's gross domestic product (GDP) growth for the year at 7.1%.
Rupee advances 22 paise to 76.78 against US dollar in early trade:Business news

The rupee advanced 22 paise to 76.78 against the US dollar in the opening trade on Wednesday, supported by the weakness in the American dollar and recovery in domestic equity markets.

Forex traders said the rupee could remain range-bound and can witness high volatility amid the deepening Russia-Ukraine conflict.
On Tuesday, the rupee fell for the fifth consecutive day and depreciated by 7 paise to close at a lifetime low of 77 against the US dollar, weighed by surging crude oil prices.The Indian rupee could remain range-bound this Wednesday and will continue to witness high volatility, said Sriram Iyer, senior research analyst at Reliance Securities.
The dollar fell, while a recovery in the domestic equity markets could cap weakness. However, oil continued to move higher after the US ban on Russian energy products and could cap the appreciation bias, Iyer noted.
Meanwhile, the dollar index, which gauges the greenback's strength against a basket of six currencies, fell 0.05 per cent to 99.01.


Russia-Ukraine war: Zelenskyy says no longer interested in NATO membership:Top business news
NATO membership for his country", which was a key reason why Russia went to war with its neighbour, the US' ABC News reported on Tuesday through news.
The leader of the war-torn nation was also reported to have gone a step ahead in mending fences with Vladimir Putin, stating that he was open to discussing the status of the two breakaway pro-Russian domains of Donetsk and Lugansk which Moscow insists are independent republics
RBI launches UPI payments for 40 crore feature phone users:Buisness News
The Reserve Bank of India (RBI) on Tuesday announced the opening up of Unified Payments Interface (UPI) payments for 40 crore feature phone users in India. Christened UPI123pay, the new facility will be accessible through IVR numbers, an app-based functionality, a sound-based format and even through missed calls.
Speaking at the launch event, RBI governor Shaktikanta Das said India's digital economy has flourished over the past few years. UPI has played a major role in the process, recording about 453 crore transactions worth `8.26 lakh crore in February 2022, almost double compared to a year ago.
"The launch of UPI123pay makes the facilities under UPI now accessible to that section of society which was so far excluded from the digital payments landscape. In that way it is promoting a great amount of financial inclusion in our economy," he said.
Oil Tumbles Amid Huge Volatility After Russia Import Bans:Top Buisness News
U.S crude futures tumbled toward $118, falling almost $10 from an intraday high, as markets digested President Joe Biden's decision to ban imports of Russian crude, escalating efforts to hobble the nation's economy that will further strain global energy markets.

West Texas Intermediate posted huge intraday swings in recent days as Russia's invasion of Ukraine threatens a major global supply shock:News. At one point on Wednesday the U.S. benchmark was up more than $3 a barrel, before retreating by more than $4. Equity markets were rallying, while crude and gas slumped, reversing some of the main trades seen since war broke out.