Trends
Twitter is losing its most active users, internal documents show
Twitter is losing its most active users, internal documents show
The great social media "Twitter" is about to die? A few days before Elon Musk offered to buy Facebook, he mused.
A recent report indicates that Twitter's most active users, who are important to the company, are leaving the social networking platform.
A Reuters report found that the reality of celebrities ghosting their accounts goes far beyond the few examples seen in the media. Tesla's (TSLA.O) CEO faces a challenge as he approaches a deadline to close his $44 billion deal to buy the company, as Twitter struggles to keep its most active users engaged – who are vital to its business.
There are just 10 million monthly users worldwide, but 90% of all tweets are generated by these "heavy tweeters" and half of all global revenue is generated by them. Since the pandemic began, tweets were in "absolute decline", in an internal document research wrote, "Where did the Tweeters Go?"
A heavy tweeter, as defined by the document, is someone who tweets about three to four times a week after logging on six to seven days a week.
Twitter's English-speaking users had also shifted their interests over the past two years, which could reduce its appeal to advertisers.
In the report, English-speaking heavy users are most interested in the topics of cryptocurrency and "not safe for work" (NSFW) content.
Furthermore, these users are waning in their interest in news, sports, and entertainment. In addition to being most desirable for advertisers, those topics have helped it gain prominence as the world's "digital town square."
The company has declined to provide information about how many of its tweets are in English or what percentage of its revenue comes from English speakers. The business depends on its demographics, however.
According to the platform's investor letter, the United States generated more ad revenue in its fourth quarter than all other markets combined, and the majority of ads in the United States target English-speaking audiences, according to Insider Intelligence analyst Jasmine Enberg.
Twitter analyzed how the number of heavy tweeters in English over the past two years has changed, based on which accounts they followed, and if they are interested in a particular topic.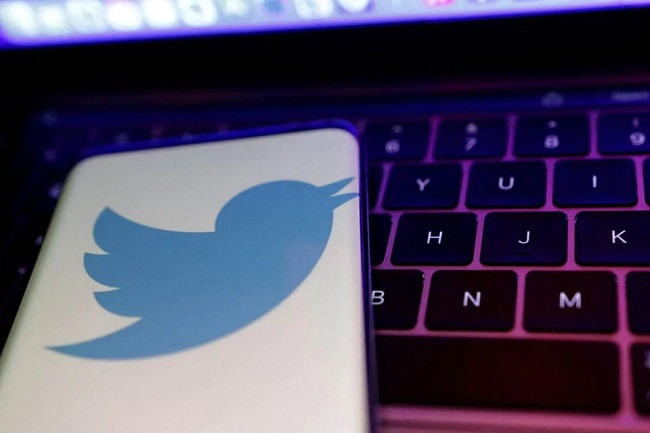 The company sought to investigate "disturbing" trends among users that may have been overlooked by overall growth in daily active users and determine why its most active users were declining, documents show. There was no specific conclusion reached by the study regarding the reasons behind the decline in heavy users of the platform.
According to a Twitter spokesperson on Monday, the internal documents reveal a variety of trends that change in line with the world's events. A spokesperson for the company said, using an acronym for monetizable daily active users, that its overall audience has been growing. "We reached 238 million mDAU in Q2 2022."
'UNSAFE FOR WORK' CONTENT
Study results indicate that heavy users are becoming more interested in NSFW content and cryptocurrency.
The company estimates that 13% of Twitter's content is adult, according to a separate internal slide presentation seen by Reuters. Twitter is one of the few major social media platforms that allow nudity. This figure was not explained in the presentation.
For fear of damaging their brands, advertisers avoid controversy or nudity. According to Reuters, major advertisers have suspended advertising following Twitter accounts soliciting child pornography.
After the September story, Twitter reacted by saying it would not tolerate child sexual exploitation and invest more resources in the fight.
An all-time high in cryptocurrency interest was also recorded in late 2021 among Twitter's most active English-speaking users, according to internal documents. Cryptocurrencies may not be a growth area in the future, as interest has declined since the June crash in crypto prices.
They speculated that Musk's plans to gut the Twitter staff will exacerbate the deterioration of the content's quality, which they said will be exacerbated by the less content moderation.
A total of 54K Twitter accounts was banned in India for promoting terrorism and sexual content
The social network banned 52,141 accounts from India between August 26 and September 25 for encouraging child sexual exploitation.
A total of 1,982 accounts have been taken down by Elon Musk's microblogging platform in the country for promoting terrorism.
Through its grievance resolution mechanisms, Twitter received 157 complaints from Indian users in the same time frame and acted on 129 of them.
Also, we reviewed 43 appeals of suspensions of Twitter accounts. The issues were resolved, and Twitter responded appropriately," it said.
The suspensions of these accounts were not overturned after we reviewed the circumstances. A suspension remains in place for all accounts. "Twitter received 12 general inquiries during this reporting period," the company said. 
As recently as last month, Swati Maliwal of the Delhi Commission for Women mentioned that Twitter's reply to the child pornography complaints was incomplete and that the Commission was dissatisfied with it.
According to Maliwal, the Twitter India Policy Head and Delhi Police were summoned on September 20 over tweets depicting rape and child pornography videos.
It was pointed out by the Commission that many of the tweets depicted videos and photographs of sexual acts involving children, as well as brutal rape and other nonconsensual sexual activities with children and women. The tweets mostly depicted children naked and many also depicted brutal rape and other nonconsensual sexual activities.
Direct Messages and elsewhere throughout the service are not allowed to contain or promote child sexual exploitation.
Twitter tweets soliciting child pornography have also caused Musk grave concern.
It is mandatory to publish compliance reports on big digital and social media platforms, that have more than 5 million users, as part of the new IT Rules 2021.
'DEVASTATING' LOSSES
The most active English-speaking Twitter users are no longer posting about the topics that once made the platform popular among millions of users.
In the years following the attack on the U.S. Capitol on Jan. 6, 2021, news about the world as well as liberal politics showed spikes. As a result, heavy Twitter users have disappeared from the categories and there is no sign of recovery, according to the report.
The amount of heavy users on Twitter interested in fashion or celebrities, such as the Kardashian family, is also dropping at a "devastating" rate. An analysis by a Twitter researcher suggests these users are decamping to rival platforms like ByteDance's TikTok and Meta Platform's Instagram.
Study authors were surprised at the drop in interest in e-sports and online streaming personalities, which once grew rapidly on Twitter. There is now a decline in the big communities, according to the report.
One Twitter researcher wrote, "It is apparent that our company values are not aligned with our growth patterns."